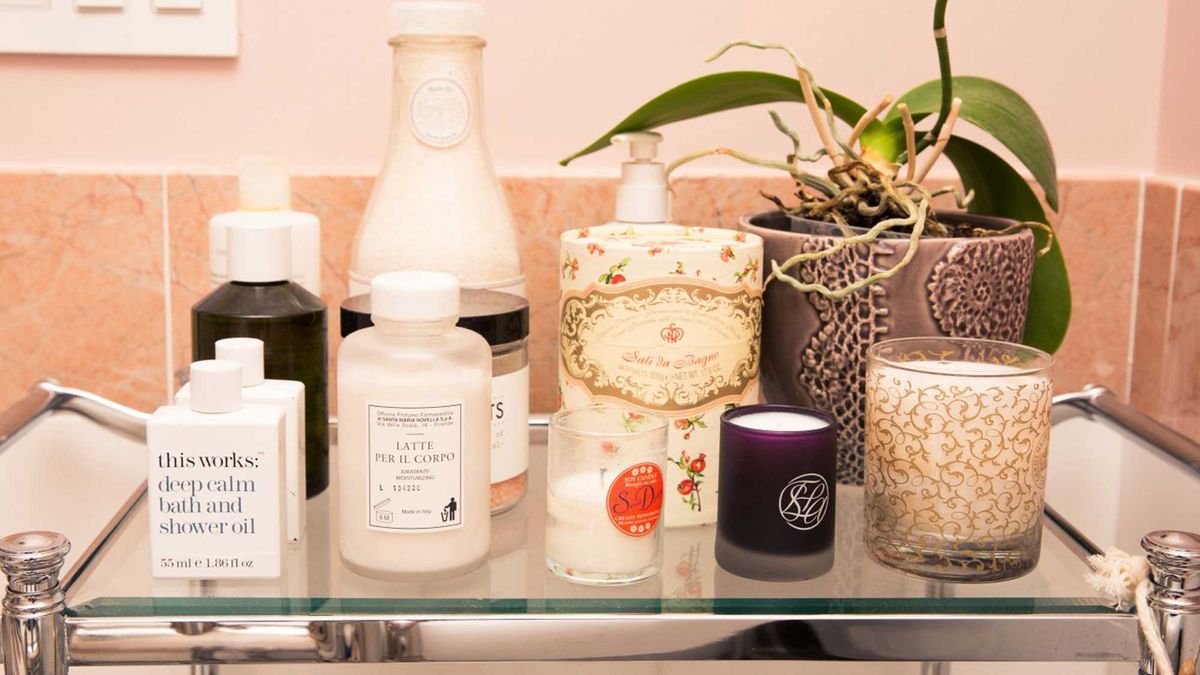 Skin
Itchy, irritated skin, be gone.
There's rarely a day in our office when someone isn't complaining about dry, itchy skin. Despite our devotion to all things beauty, often our everyday products aren't equipped to deal with the ravishing effects of winter weather. And since over 30 million Americans have eczema (not to mention other irritating skin conditions), it's essential to invest in an effective moisturizer for your whole body. Whether you enjoy an old-school cream or prefer to swipe on an oil post-shower, these are the 14 hydrating products you'll find in any skin-care aficionado's bathroom.
 

Body Creams
A rich moisturizer is still one of our favorite ways to calm irritated skin. With added vitamins and other skin-soothing ingredients, these body lotions are a must-have for your self-care routine.
---
1 / 7
Nécessaire The Body Lotion
, $25
This new multi-vitamin moisturizer is fragrance-free (perfect for sensitive skin) and absorbs surprisingly fast compared to your typical body lotion. The added marula, cacay, and meadowfoam oils drench your skin with moisture, keeping it that way all day long.
Body Oils

If you're not a fan of cream body lotions, or would rather apply something while your skin is still damp from the shower or bath, these body oils are about to be your new skin-care favorites.
1 / 7
EiR NYC Savasana Body Oil
, $45
Packed with calendula-infused olive oil, coconut oil, jojoba oil, and more, this rich, all-purpose body oil will thoroughly quench your skin. We recommend applying straight out of the shower for the best results.