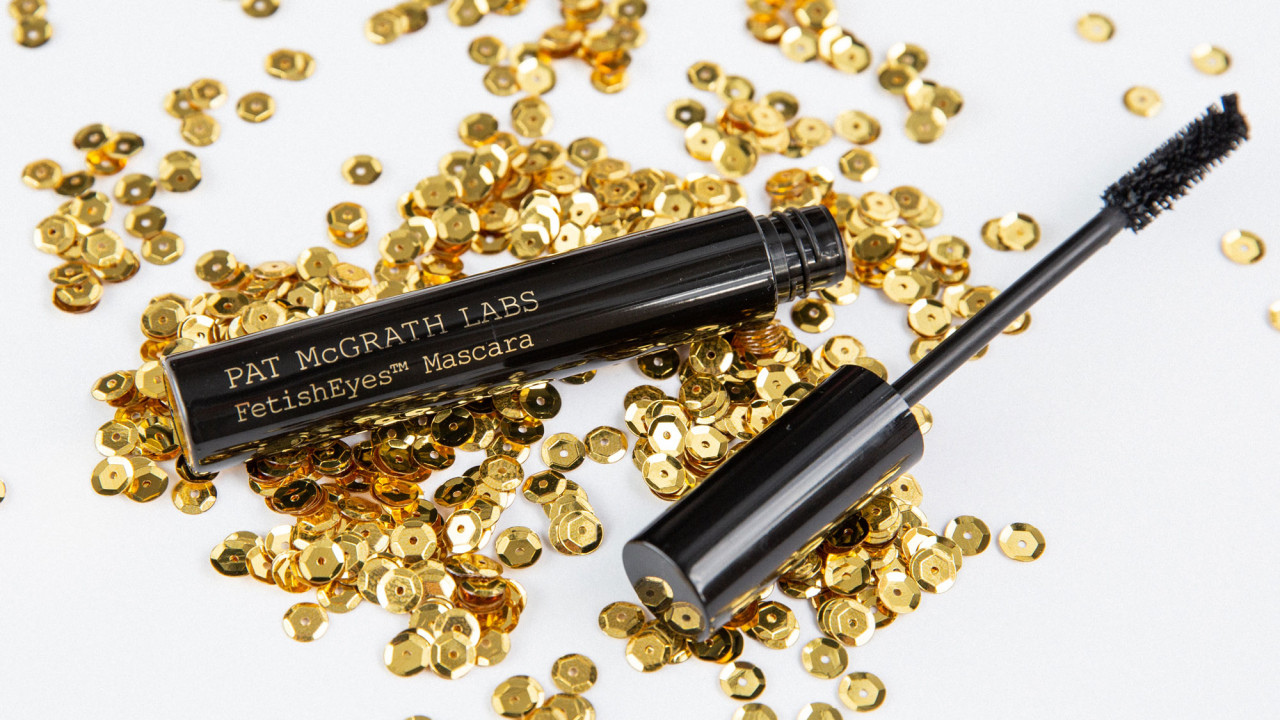 Pat McGrath's New Mascara Will Give You Seriously Fluffy Lashes
We're counting down the days until it launches.
New year, new makeup! That's our current motto going into 2019, and thanks to the Queen Mother herself, Pat McGrath, our eyelash game is about to go through the roof. Next month, the makeup artist and beauty mogul is set to release her new Pat McGrath Labs FetishEyes mascara, which promises the elusive combination of lash length and volume. "Designed to entice the beauty-obsessed, this haute hardcore mascara was developed for makeup artists by makeup artists and was relentlessly tested both backstage and on set to ensure lethally luxe lashes of every persuasion," explained McGrath in the press release.
The non-tapered brush bristles (which our beauty director, Katie, described as the "straight-leg trousers of mascara") are dense and compact, without any dip or curl to the wand. A single coat of the formula, which is a classic black, results in seriously full and fluffy lashes, while still maintaining a satisfactory level of curl—we recommend using an eyelash curler before applying the mascara. For fans of a high-impact look, an extra swipe will give you enough drama that it made this editor pull an obvious double take of herself in our office mirror—no shame. And with hardly any under-eye residue, it's safe to say that FetishEyes is our new go-to mascara for an ultra-glam eye look.
Fittingly, Pat McGrath Labs' latest release will be available at noon on Valentine's Day, so get ready for the fierce, flirty lashes of your dreams.
Want more stories like this?
5 Ways to Make Your Eyelashes Grow Faster
The Best Mascaras of All Time According to 14 Editors
4 Glamorous Lash Trends We're Obsessed With for Spring