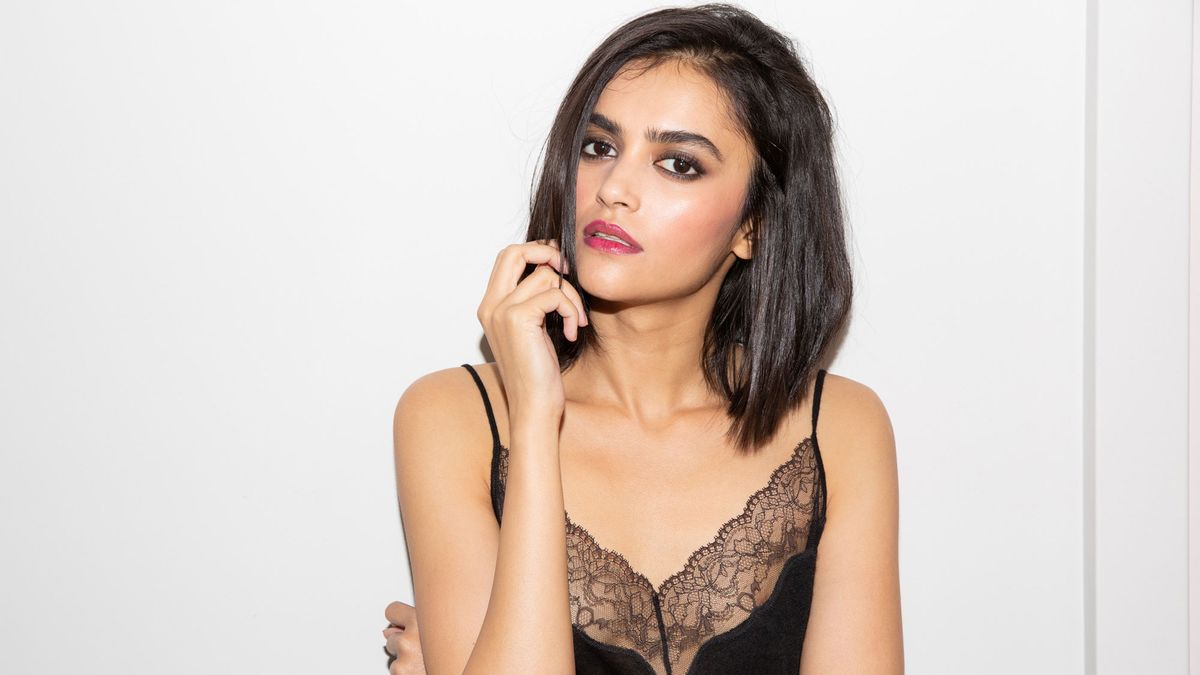 Models
Plus, the one question she wishes more people would ask her.
Alec Kugler
You know that tingling gut feeling when you come across something or someone that you know will make it big? That's precisely what we felt when we first saw
Natasha Ramachandran
 and immediately asked her to be the face of
our Cov Shop
. With two covers under her belt, a parade of international runway shows like Moncler, Zimmermann, and Misha Nonoo, and endless editorials, the India native has been on a perpetual career high since her first casting break in Mumbai for cosmetic brand
Lakmé
a few short years ago. "We knew from the moment we met Natasha that there was something special about her. Clients are seeing so many girls for every job—there's a lot of competition. These days personality is just as important as a model's look—clients and consumers don't just want an image anymore, they want to know and relate to the model," gushes Senior Agent at
One Management
 Ariana Cullen. With the demand for more representation in fashion, Ramachandran's taken the steady stream of casting in stride—and with immense pride. Here, we chat about being part of the big push for representation in fashion, the biggest perk of the job, and her other passion—her rescue pup, Storm.
---
How did you get discovered?

"My first break was when I was in Mumbai looking for a job after graduation. I saw that Lakmé was auditioning for fashion week for the upcoming season, and with a lot of persuasion and support from family friends, I went for it and got through. That was where I was scouted by my mother agency, Anima Creatives, whom I later signed with and took it forward from there. That was how it all began."

Did you always have aspirations to model?

"No, not at all! It was totally unplanned and happened just by chance. It was about being at the right place at the right time. I hadn't given it even the slightest thought before it actually happened to me."

What was your first shoot like?

"It had come unexpectedly; [I found out about it] while on a holiday with my family. It was all such a new experience to me. The studio, lights, makeup/hair, being surrounded by such creative minds who were very supportive and guided me throughout every step."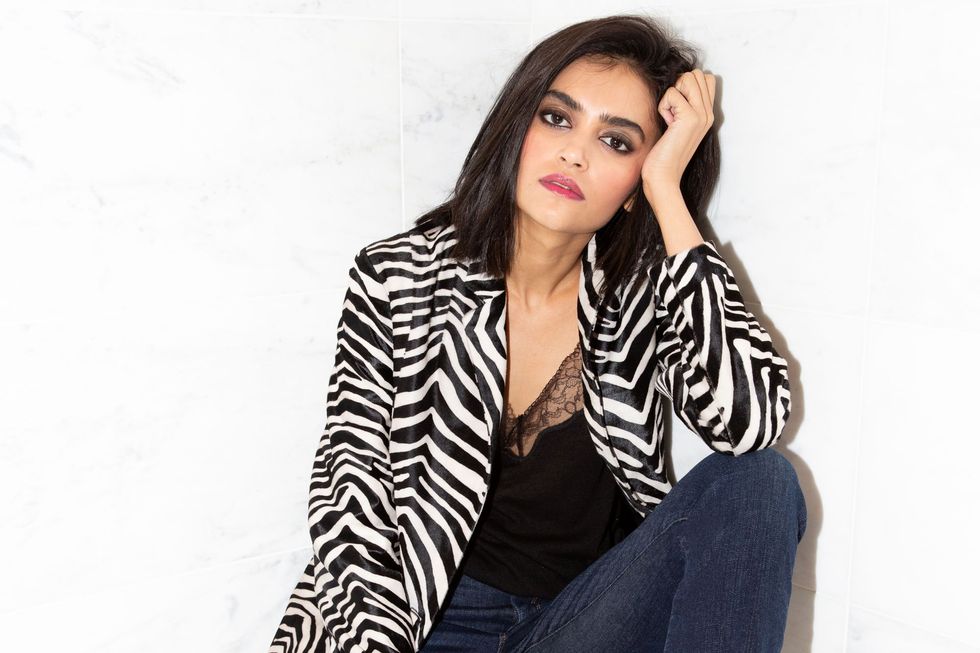 When did you break into the international market?

"My first international runway was at New York Fashion week for Zimmerman. It's been a whirlwind since."

Did you have a mentor throughout your career?

"That would have to be my family that has truly sculpted my personality and made me who I am today. And my husband, like my family, is one of the most supportive people and has been a constant source of encouragement and love to me. They've always encouraged me to do things that I've wanted to do. I am extremely thankful for having the backing of a compassionate, loving, and broad-minded family.

"My mother agency, Anima in India, have been pivotal in getting me representation with agencies abroad at a time when working with Indian models internationally was relatively new, and have guided and helped me shape my career. That in turn led me to meeting other wonderful agencies like One Management in N.Y. (where I am based) and my agent, Ariana, who I am currently represented by. They have been incredible and are always there for support and career guidance when I need it."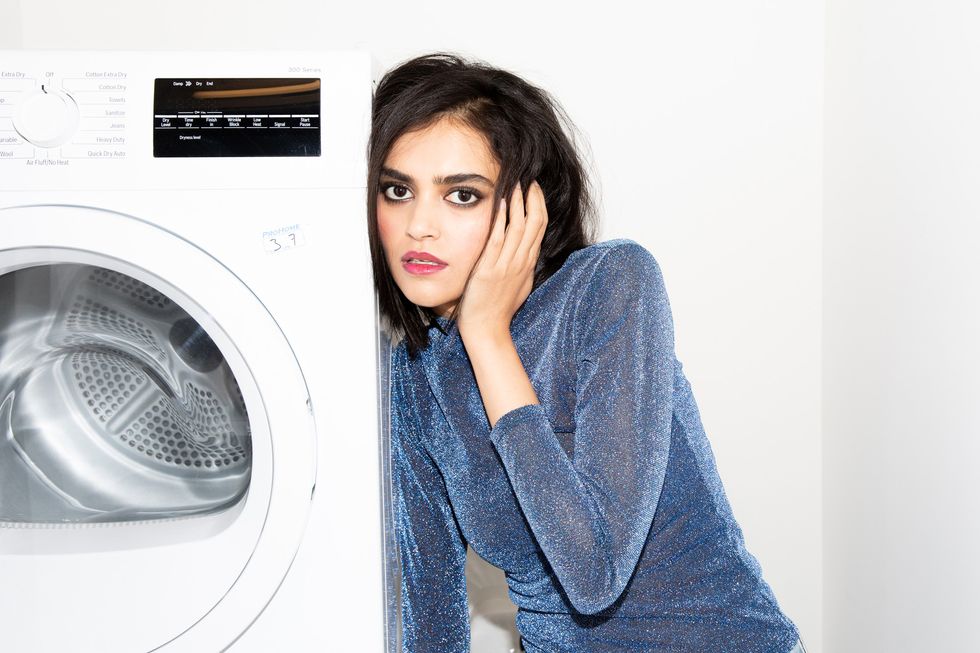 What has been a career highlight for you thus far?
"Being one of the first few Indian models to break into the international market—it was a relatively unexplored sphere."
What is another thing you love about the job?
"The one thing I love the most is all the traveling it entails. I love that I get to see different cultures, people, and places around the world. It doesn't feel like work to me. Also, the incredibly infectious and dynamic vibes and energy you get from all the creatives you meet is amazing. You get to learn so much, and it makes you highly aware of life everywhere."
Tell us about Storm! Rescue seems like a passion of yours:
"Storm! One of the best decision we've made in our life. Storm is my seven-and-a-half-year-old goof of a pit bull. She came into our home and lives one fine day, and everything changed [
laughs
]. We adopted her from
Best Friends Animal Society
in New York, an incredible nationwide animal rescue and advocacy organization. There are so many dogs and cats in need of a loving home, and Best Friends does such a wonderful job with it. We are so grateful for having Storm, who makes our day-to-day lives so much nicer, and we cannot wait to have many more like her."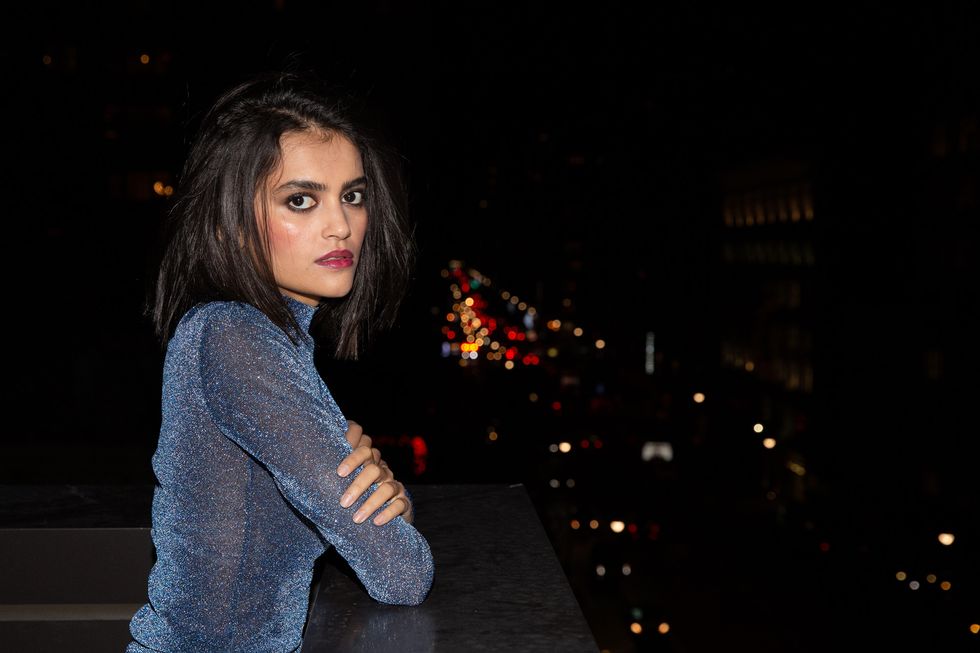 What's a question you wish more people asked you?
"I wish people asked me more about what new food/cuisine I've tried. [
Laughs
] I am constantly in search for new, interesting places to eat at, and living in New York City makes it so much easier for me to achieve that goal."
What does a typical day look like for you?
"I have days that I am working, and that depends on the call time and nature of the job. And then there are days when I am free, which are pretty relaxed. I take long walks with my dog, catch up on new movies and music, try new restaurants in town, read, and cook meals for the week. Very basic stuff!"
What is an unexpected skill you learned from modeling? (Anything travel-related, beauty trick, etc.)
"All the traveling and moving has taught me how to be prepared for unexpected turns, to embrace change, and, oh, to pack quick and light."
Want more stories like this?
The Secret to Janet Mock's Glow Is This Cult-Favorite Beauty Brand
This Italian Supermodel's Advice Will Change the Way You Think About Aging
Andrej Pejic on Why Being Transgender Doesn't Make Her Any Different Than Other Runway Stars