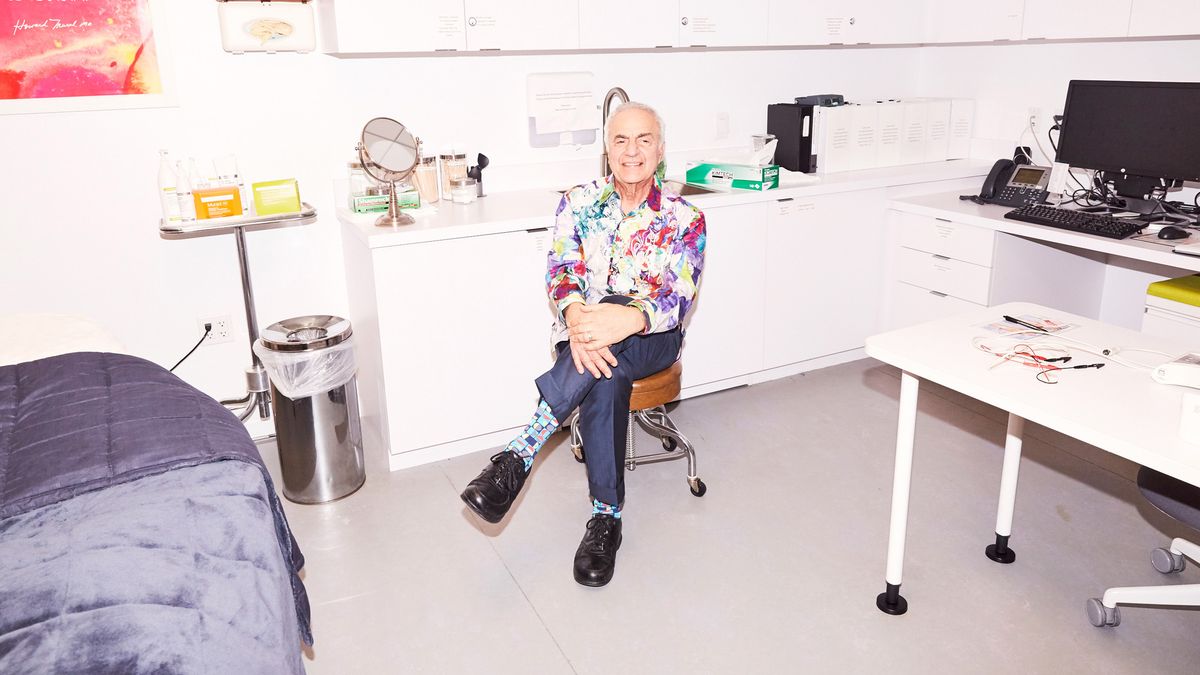 Health
Celebrity dermatologist Dr. Murad is pioneering the whole-body approach to anti-aging and skin health.
Tristan Kallas
We know doctors are good at identifying a problem most of the time, and are even better at prescribing some sort of cure
—
again, most of the time. Typically that cure is by way of a product or medication, or, in the case of dermatologists, a genius multi-step regimen that promises a glowing complexion. But it wasn't until we spoke to one of the foremost celebrity derms,
Dr. Howard Murad M.D
., F.A.A.D., (yes, of the Murad skin-care line), did we realize that the real
secret
to healthy skin wasn't only achievable through product concoctions, but actually came from good lifestyle choices. GASP!
OK, so it's actually not that new, and we've been learning more and more about how wellness and mindfulness is good for the body and not only the brain, but isn't it refreshing when your doctor is all for it, too?
Herein, we talk to Dr. Murad about why technology can be detrimental to your skin, the antioxidant fruit he has to have every day, and why he encourages his patients to eat their water (yes, that wasn't a typo).
---
Why technology may be the worst thing for your skin:

"At Murad, we believe that healthy skin is a direct reflection of how you live your life. But technology allows us to work and communicate anywhere, anytime, 24 hours a day. Commutes are getting longer and longer. We feel pressured to portray social media perfection at all times. We are more digitally connected than ever before, yet less connected to one another in meaningful ways. This has profound implications for our skin, health, and happiness.

"Consider, for example, that four days in front of a computer screen is the equivalent to 20 minutes in the midday sun on your skin. Or that stress can cause inflammation and cellular water loss, the final common pathway of aging. The way we live our life, through technology, directly affects our skin and overall well-being."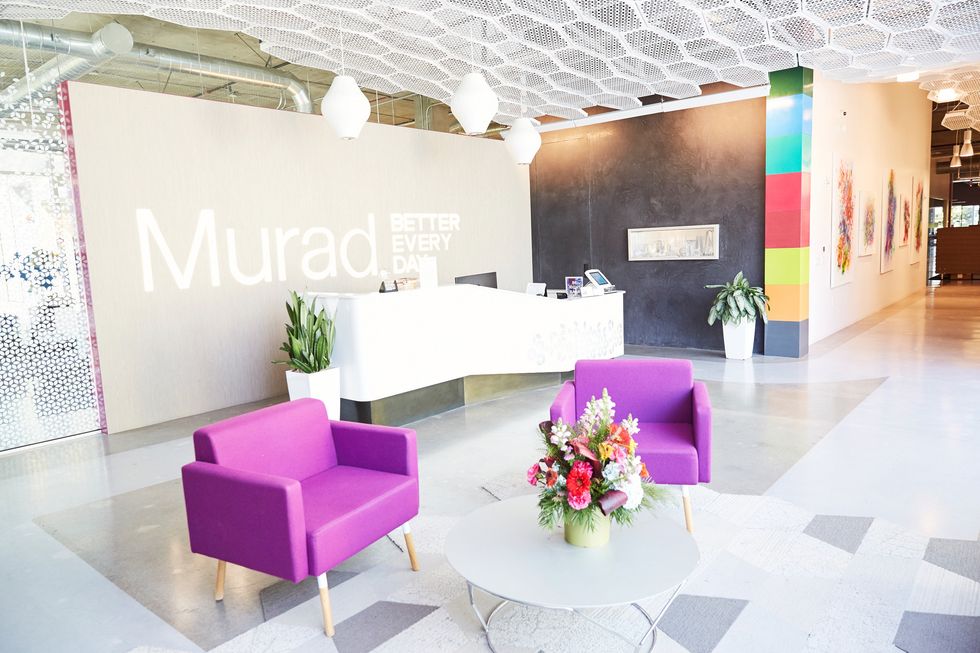 On disconnecting:
"It's critical. Today we are more digitally connected than ever before. The hallmarks of cultural stress include digital dependency, the inability to disconnect from work, and lowered self-esteem due to increased social expectations. Through our EyesUp campaign [ed note: read more about the initiative
here
], we hope to empower people to reconnect with each other by disconnecting, thereby taking action against their own form of cultural stress."
His definition of wellness:
"I call it connected beauty; my whole-person approach to health and beauty that inspires people to nourish their skin, awaken their body through physical activity, be kind to their mind, and 'eat' their water by consuming water-rich fruits and vegetables."
The one healthy thing he can't go a day without:

"I love pomegranates. It's a powerhouse of a fruit, with antioxidant and anti-inflammatory benefits—great for your heart, blood circulation, and it's delicious!"

The first thing he does in the morning:

"Smile!"

He's made being active part of the job:

"Walking makes me happy, and I'm building muscle at the same time! At the Murad headquarters, we have a track around the office, so we encourage walking meetings or stepping outside to walk up and down the stairs nearby. In fact, if you walk a mile during the workday, you can leave an hour early."


If he could influence one big change in his patients' health and wellness habits:

"[I would say] understand that your skin is a reflection of how you live your life. I want to educate people about the danger of digital-only relationships and the power of real-world human connections, which is why I launched EyesUp. By connecting with one another in more meaningful ways, we will see positive effects on our skin, health, and ultimately happiness."

What does he mean by "eat your water"?

"I like to tell people to 'eat your water,' which is one of the four pillars in our Connected Beauty approach. Some of my favorite foods are those that are water-rich to help lock in hydration like cucumber, pomegranate, goji berries, and broccoli."

How his idea of being healthy or well changed throughout the years:

"My research surrounding skin care, cultural stress, cellular hydration, etc., has shifted my approach to skin care. What I've learned is that every aspect of your life affects the health of every cell in your body, so I look at skin care with a whole-body approach."