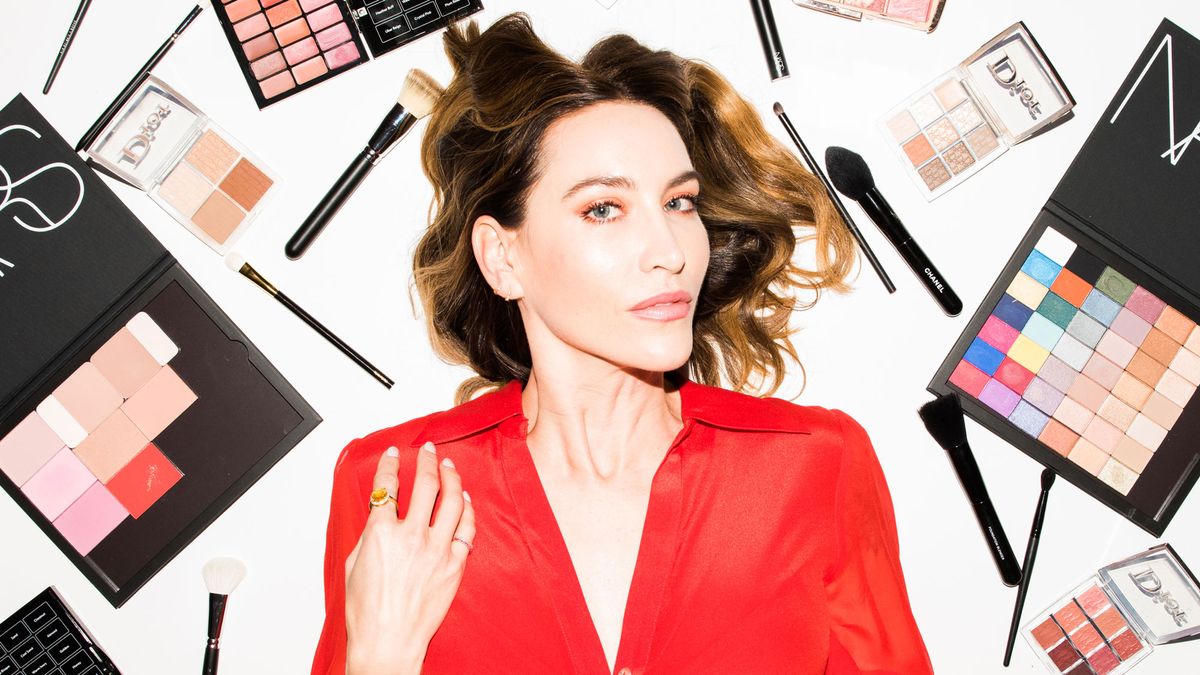 Career
And she always looks amazing on Instagram.
Makeup artist
Nikki DeRoest
is a master at starting over. While today, with a following of 185k, DeRoest populates our Instagram feed with images of her celebrity clients—
Rosie Huntington-Whiteley
and
Hailey Bieber
—plus tutorials on a jaw-droppingly photogenic face, DeRoest actually started out doing hair. She even owned her own salon, assisted famed stylist Howard McLaren, and moved cities four times in search of new pursuits. But if she's palling around with Rosie these days, you'd assume DeRoest had to start clawing up the makeup-artist food chain from day one, right? As we learned when we interviewed the artist and Global Makeup Artist for BareMinerals, don't assume anything—she's a multi-talented beauty industry chameleon with even more surprises in the pipeline for 2019. See below for our convo with the triple-threat makeup artist/hairstylist/influencer, including her all-time favorite products in her kit.
---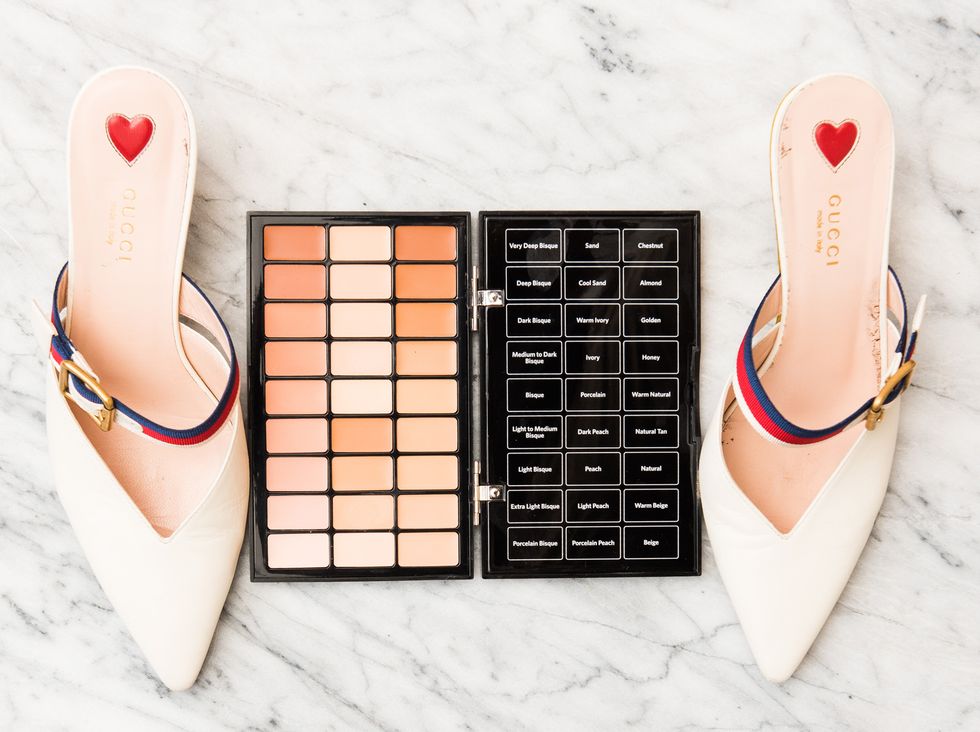 How did you first get into beauty?
"I grew up in Washington State and then went to a business school in Salt Lake City. I was raised in a Mormon family, so my parents really wanted me to go to a church school, but I always knew I wanted to do beauty. We grew up crafting and making things, and my mom was a hairdresser—we had a salon in our house. I was born into a salon, basically. From the time I was a baby, I would sit in her clients
'
laps while she put perms in their hair because it was the eighties. I started buying Bobbi Brown books when I was 11 or 12; I always cut my friends
'
hair in school and did everyone's makeup for dances. After a year of business school, I quit, and I got an apprenticeship with an amazing hairstylist and worked in the beauty department at Nordstrom. I started at Stila, Bobbi Brown, and CHANEL. It was cool because I learned beauty on real women, not supermodels."
But you ended up going into hair?
"I decided to go full-time into hair. I worked my way up at a local salon and eventually started my own private studio in Salt Lake. I was probably 25 at the time. Through Bumble and bumble, I built a relationship with Howard McLaren—we were basically handwriting letters to each other in the mail. Then one day I just shot out of bed in the middle of the night and knew I was done with Salt Lake and knew I could be doing editorials and celebrities. Howard had moved to L.A. to start White House, which was the beginning of R+Co, basically. I booked a ticket to L.A. to have a meeting with him, and said,
'
I want to work with you,
'
and he said, 'Yeah, OK.' [
Laughs
] I closed up everything in Salt Lake, moved to L.A. and got an apartment in Koreatown, but I would still work back in Salt Lake four days a month to make enough money to afford to live in L.A. I was literally eating tuna fish out of a can. I didn't even have internet. But I never had any fear—like what's the worst that could happen?—it was just really lonely. I worked with Howard for about eight months, and he really schooled me. He told me what art books to read and music to listen to and really cultured me."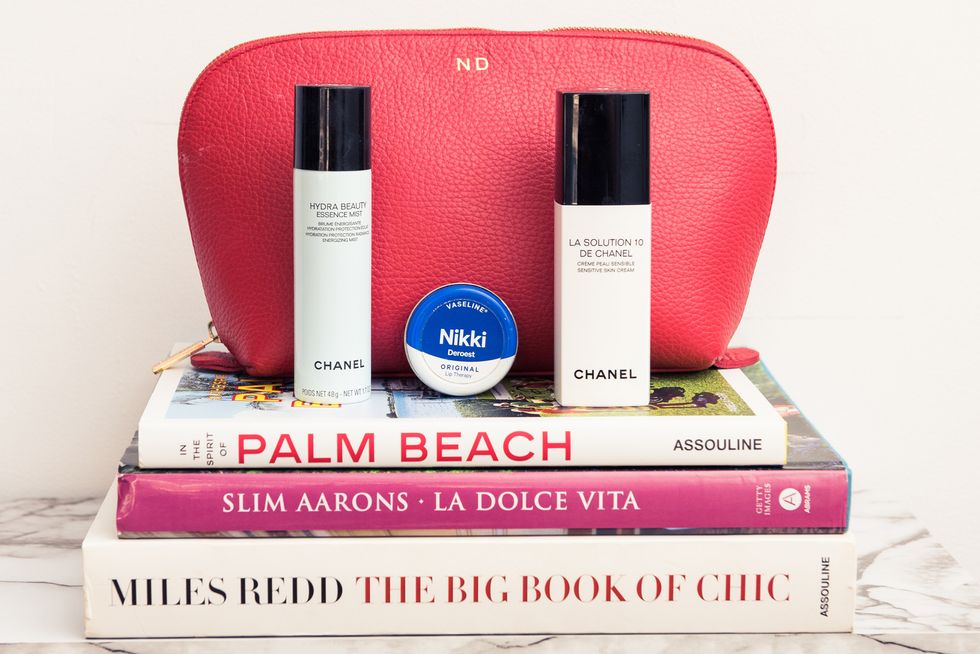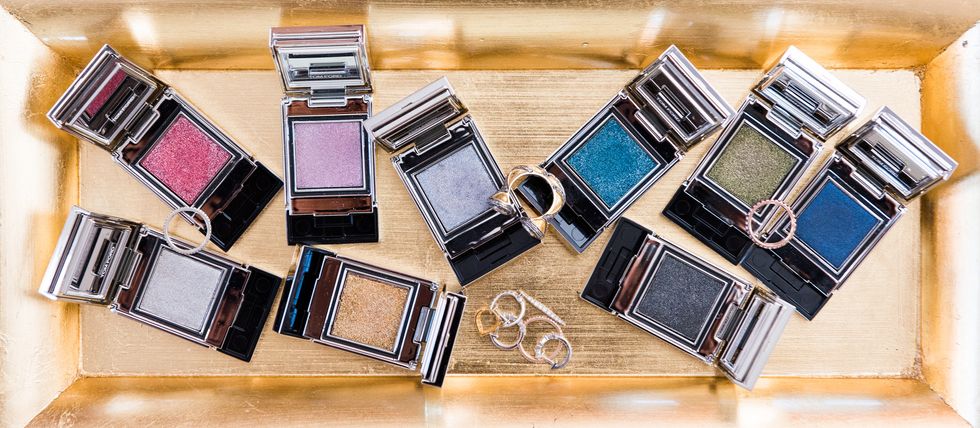 How did you decide to switch to makeup?
"When I was on set, I realized what I was truly the most excited about was makeup. I was burnt out on hair a little bit. I just wanted a different outlet to express myself. So I started to build out a kit, which is why today, whenever I have extra product, I always want to give it to aspiring makeup artists because I know what it's like to not have any money and need stuff. I had to find lower-budget productions that needed someone who could do both hair and makeup. But I felt confident because I knew what I was doing and had a talent for it. It's funny because now people don't really know that I'm low-key a really good hairdresser."
How did you build the following you have now?
"After I had been in L.A. for two and half or three years, I met
Chiara
—the Blonde Salad—and then
Candela Pelizza
. I knew Candela for like, 20 minutes when she invited me to live in her guest house in Italy. I thought she wasn't really being serious, but the day before I left to go back to L.A., we had an aperitivo, and asked me when was I going to move here. And I did it."
So yet another reinvention!
"It kind of needed to happen because I hadn't found my groove in L.A., so I moved to Italy. That was another really lonely time, but it was such a pivotal time because with all my loneliness I started to understand the business of blogging and influencing. I started in my little studio and taught myself how to film and use a camera and WordPress. I just studied for a couple months, and it was the first time in my life I had time to do it. A lot of carbs were consumed, too. [
Laughs
] Eventually I had to get back to L.A. because I didn't have a visa. My real career in L.A. started then, and I put the pedal to the metal. I also got signed to DBA and knew there was a future there for beauty influencing, especially because I eventually wanted to create my own product."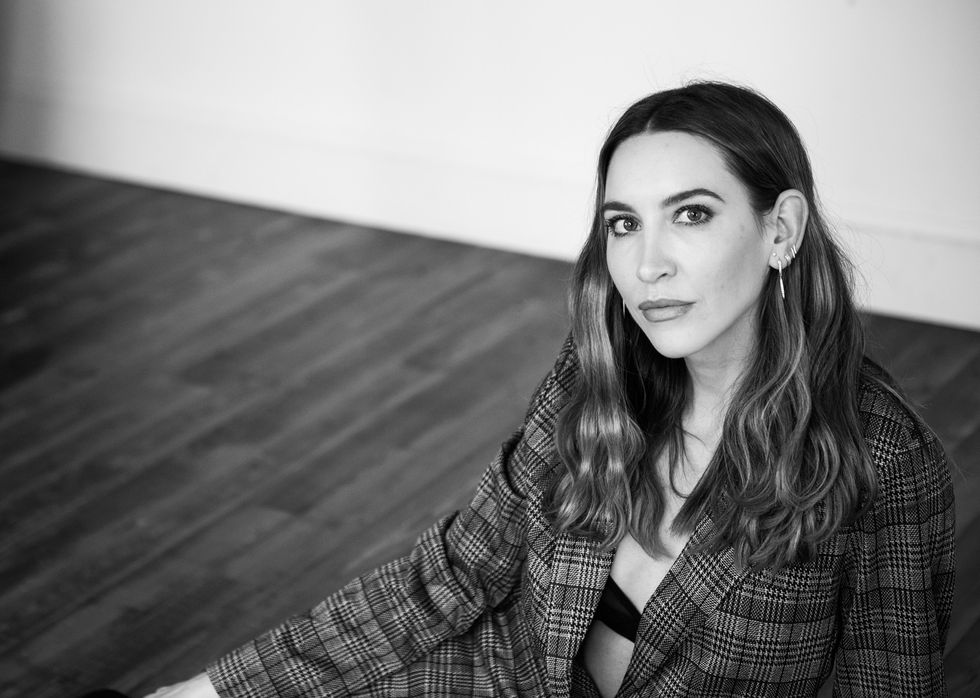 Is that going to become a reality?
"Kind of like having a baby, it's never good timing, but I finally decided I'm doing it with my business partner, photographer
David Roemer
. I think beauty in 2019 is not all about one line, it's about a lot of fantastic products from all different lines, and we all play together. I'm launching a couple products at a time; my first ones are an innovation in formula, it's never been done, but it can also be used with other products. It's called
Roen Beauty
."
Do you have personal life mantras?
"I've always told myself: What's the worse that can happen? If I fall on my ass, I have a family that will take me back. I always knew I had to try. I also think it's important to check your ego at the door and be a lifelong learner. When you approach things without ego, people want to work with you."
What are your favorite skin-care products?
"CHANEL La Solution 10 is great for sensitive skin, and it's chic, as well. The Hydra Beauty Mist comes out really beautifully. Vaseline, I know it's controversial, but for me, it's a major hero product. My facialist,
Lynn
, got me onto it because a lot of products can clog pores in your lips. For my skin, I personally use
Celluma Pro LED panel
for my skin and have gotten a lot of my clients on it, too."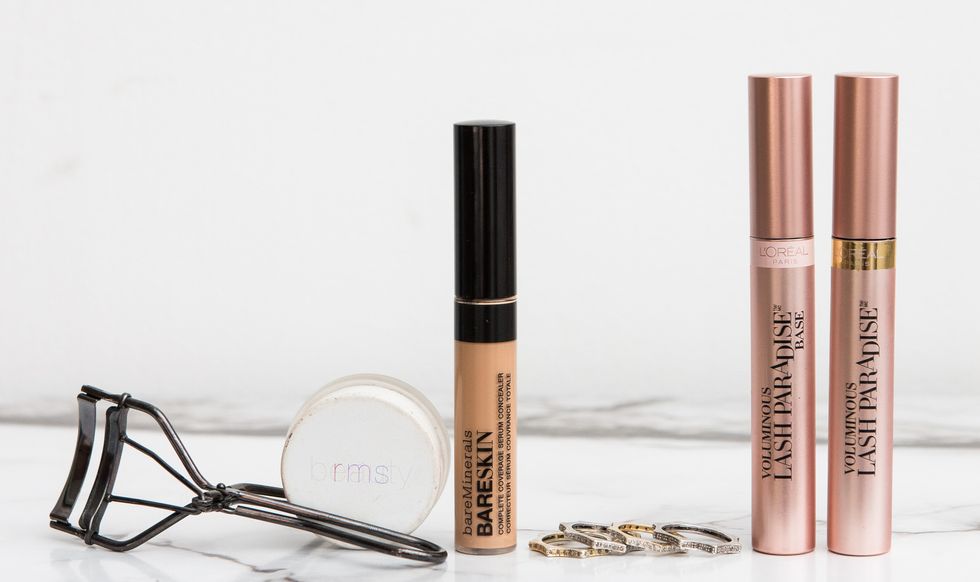 What about the all-time best makeup?
"To me, the
Shiseido lash curler
is the best ever for my flat almond-shape eye, but if you have a more curved eye, I would say
Kevyn Aucoin
.
RMS Living Luminizer
is always good for a non-shimmery glow. For mascara, I always think drugstore mascara, like
L'Oréal
, is really good. All my
powder shadows are Tom Ford
—they do the most incredible color combinations, and I love the packaging. The
Soleil Tan de CHANEL
is the hero of all bronzers; the consistency is incredible, I always use it with a big kabuki or dome brush.
CHANEL brushes
are also my favorite. The
Marc Jacobs liners
you have to use quickly, but these are my go-to for interesting color and strong payoff, and they stay. I love lip balms, especially
Pat McGrath
,
CHANEL
, and
Giorgio Armani NeoNude
."
As a makeup artist for BareMinerals, what are your favorite products from them?
"
BareMinerals BareSkin Concealer
and
Complexion Rescue
are favorite products from the brand—it just looks like skin—and I also love the classic
BareMinerals powder
because you can get incredible coverage over breakouts, and it will actually go over the top of a blemish."
Want more stories like this?
Every Product Makeup Artist Jenn Streicher Swears By for Glowing Skin and Big Lashes
Welcome to the Coveteur Choice Beauty Awards
11 Dreamy Eyeshadows to Make a Statement