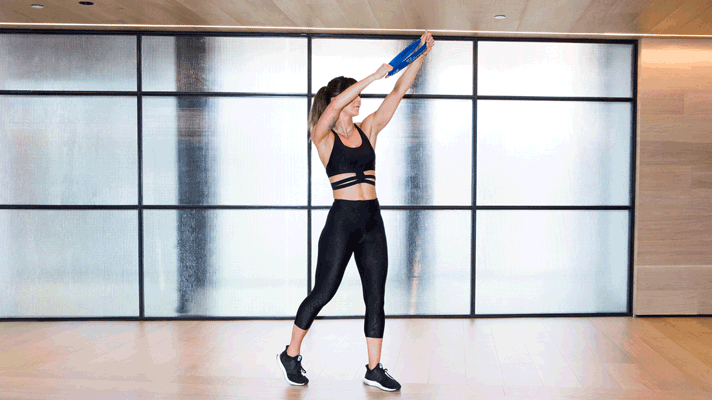 Trends
8 Wellness Trends Everyone Will Talk About in 2019
From superberries to feminine products to at-home testing technology.
2018 ushered in a whole cacophony of wellness trends and buzzwords. It was the year of self-care, and with that came a myriad of rituals, products, apps, superfoods, and ingredients in the name of feeling good. There are
a few we've left behind
, and some we're sticking to well into the new year. As the calendar flips over a page, these are the new wellness trends everyone is going to be talking about in 2019.
---
1. Oat Milk
Move over, almond, a new alternative milk is reigning supreme. And nut allergists are rejoicing. While it hit the market and mainstream in 2018, it's looking like the alt-milk is on its way to an even bigger year in 2019.
2. Elderberries
According to Pinterest, there's been a +685 percent increase in searches for the sweet little berry. What used to be just an ingredient on a cocktail list, the dark berry is now stepping off the page and into your favorite health food store and into your beauty products, Touting benefits like antioxidant properties, cold and flu relief, anti-inflammatory properties(thanks to flavonoids), and they
'
re high in vitamin A. They also contain anthocyanins, which boost the production of cytokines that enhance the body's immune response.
3. Exercise Bands
Seems like everyone is looking to step up their at-home workout with these flexible (and super-affordable) bands. According to Pinterest, searches for "band workouts" has increased by 1,913 percent! Here's a good one to get you started.
4. Ginger Oil
Add a few drops to your bath to ease sore muscles and soften skin; massage on your chest to ease congestion; rub into achy muscles for inflammation relief. Internal benefits of ginger are just as good.
5. At-Home Testing
Taking your health into your own hands and self-monitoring with new home testing technologies is predicted to be a huge (as in $71.8 billion) market by 2022.
7. Sober Life
Many are forgoing alcohol and hangovers for delicious mocktails and clear minds. It's a #sobercurious movement. Not an all-or-nothing standpoint on drinking, but a conscious decision of becoming aware of your alcohol consumption and how it makes you feel. You can curl up and read Ruby Warrington's just-released Sober Curious if you're...curious.