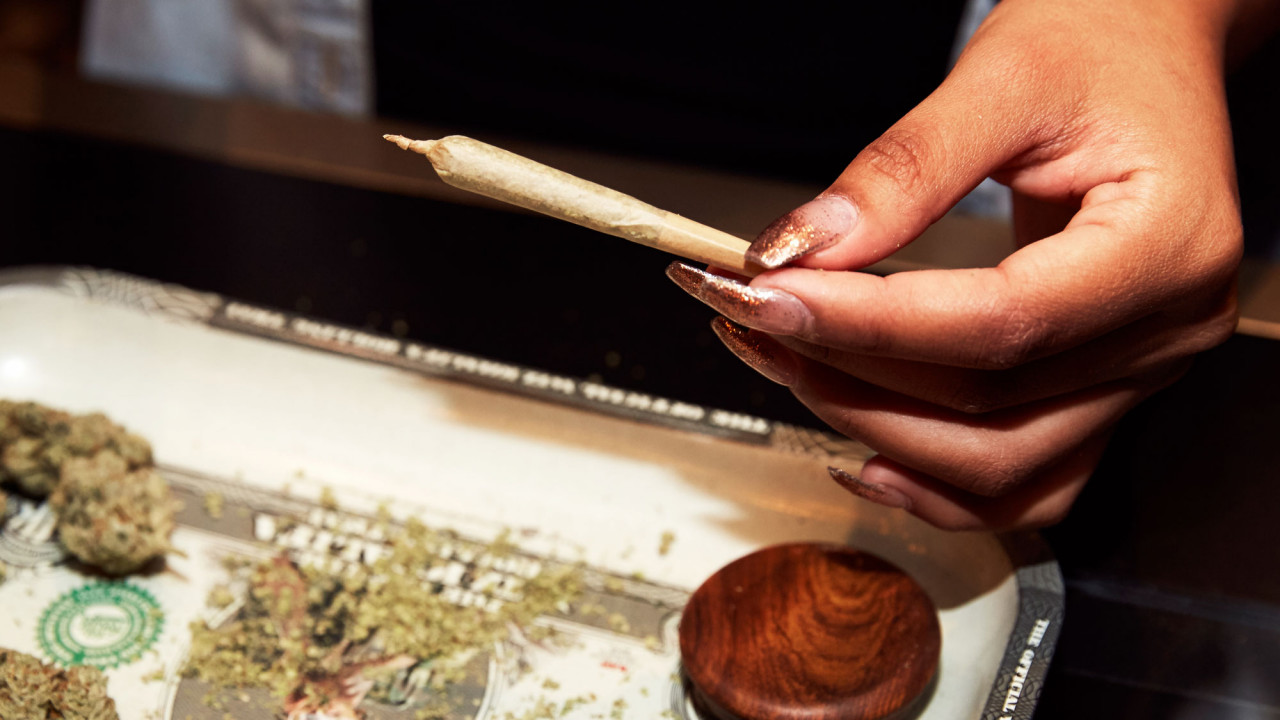 It Might Be Legal to Smoke a Joint on the Street in NYC Soon
It's a mad, mad, mad, mad world.
Recreational marijuana is legal in Alaska, California, Colorado, Maine, Massachusetts, Michigan, Nevada, Oregon, Vermont, Washington, and Washington, DC. And if New York Governor Andrew Cuomo has his way, New York will be the next state to jump on the bandwagon and light up a spliff. In his 2019 agenda speech last week, Cuomo casually mentioned he would be pushing to legalize pot, which would be a major change in the status quo.
Legalizing weed in New York could bring in a huge amount of profit for various initiatives in the state, to the tune of about $670 million in taxes, according to one report. New York's current (illegal) marijuana market could be bringing in as much as $3.5 billion every year, so, yeah, it's safe to say there's a demand. To put it in perspective: Legal weed brought Colorado $1.5 billion in revenue last year and $247 million in taxes and fees.
The step to change the laws around marijuana is not just a chilled-out move to catch up with the times, man. As Cuomo said himself, "The fact is we have had two criminal justice systems: one for the wealthy and the well-off, and one for everyone else." This inequity has "for too long targeted the African-American and minority communities," he continued.
As The New York Times reported in May, the "surest way to face marijuana charges in New York" is to be black or Latino. Though people of all backgrounds smoke weed all the time, all over New York, the arrests and charges vary greatly from neighborhood to neighborhood, targeting minority groups across the board. Legalization would change that disparity.
In fact, some public officials have proposed that the new tax income should be invested into the black and Latino communities most affected by heavy marijuana policing and prosecution. Democratic Assemblyman Walter Mosley said he wouldn't support the proposal to legalize before he ascertained that such communities would benefit from the new laws. The Legislature, he said, "cannot move forward with an adult-use program until we know that these injustices of the past are made right."
Another group clamoring for tax revenue from marijuana: the MTA. To bring the seriously antiquated system up to date, the transportation authority needs some $40 billion, which weed shall not raise alone. (People like to get high, but not that high.) But it could help. Cuomo plans to introduce a legalization bill at the next legislative session in January. And if it passes, there could be enough tax income to support many worthy causes statewide.
Want more stories like this?
Is Coke Coming Out with a CBD Drink?
14 CBD Beauty Products That Actually Work
12 Powerful Women Who Are at the Forefront of the Cannabis Industry