WWWRN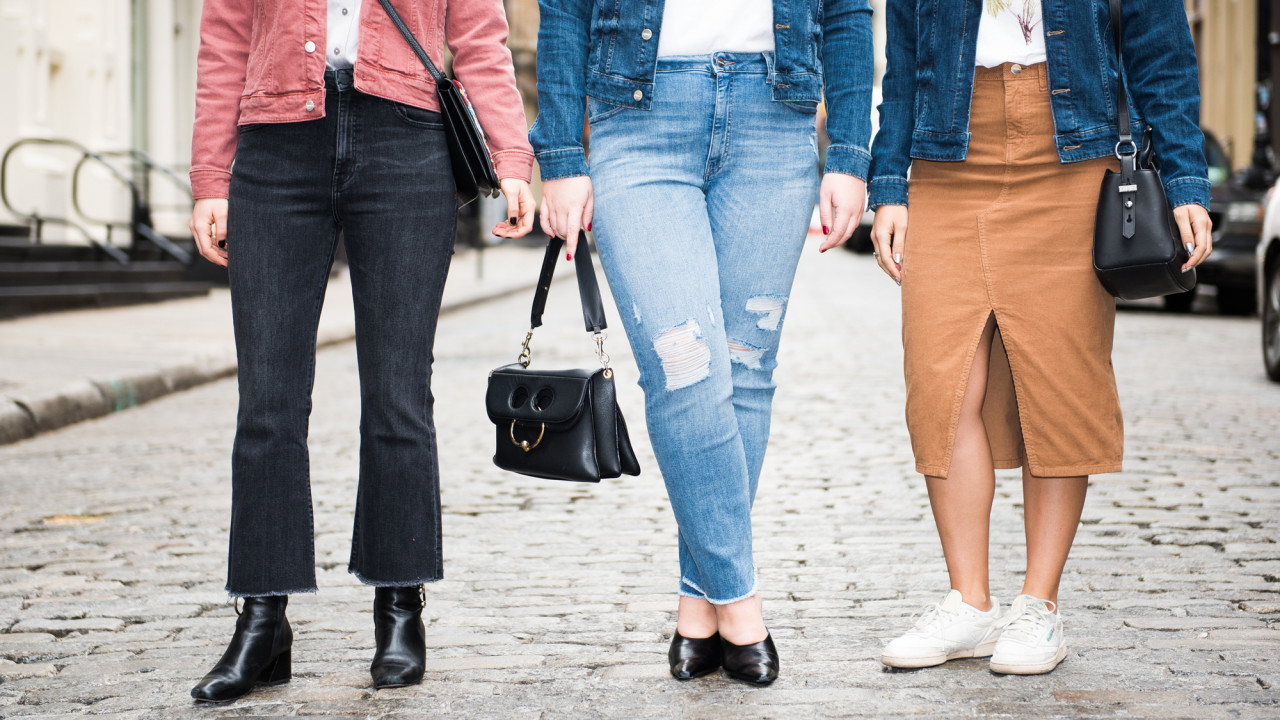 15 Size-Inclusive Brands We're Shopping Right Now
Fashion for all, just as it should be.
We've all been there. You find something you love—a dress, a pair of jeans, a skirt—only to discover that your size is sold out. It's disappointing, for sure, but for many women (and men, for that matter) those dream pieces aren't even made in their size. Beyond disappointing.
Until recently, fashion's lack of size inclusivity has been largely overlooked, so it's a welcome change to see new brands launching with inclusivity in mind as established labels expand their size offerings. From denim to lingerie to ready-to-wear, here are 15 size-inclusive brands we're currently shopping. It's about time we had the option.
---
Noah Lehava
Director, Lifestyle & Talent
1. Fame & Partners Plunging Pleated Jumpsuit: One of the most challenging items to wear for my body type—small waist and big bottom—are jumpsuits. They tend to be made for the curve-less and ride up in all the wrong places on me. But then I found this black-tie-appropriate pleated number that's forgiving in all the right places, and the belt accentuates my curves just the way I like it.
2. Outland Denim Isabel Washed Black Distressed Jeans: Denim is another one of those things I hate shopping for—kind of like bras. For me, a good skinny pair with a super high waist is a tried-and-true.
3. Day/Won Color Block Leggings: I don't know about you, but when I'm working out and contorting in all ways, I want to feel really good in what I'm wearing—even if I'm sweating in it. That means high waist (always!) and opaque, opaque, opaque.
---
Leah Faye Cooper
Editorial Director
1. Warp+Weft Wide Leg Noma: Few pieces are as chic, effortless and universally-flattering as a great pair of wide-leg jeans. I have my eyes on this pair—I especially love the wide cuff perfect shade of dark denim.
2. Christian Siriano Textured Faux Patent Leather Mini Skirt: Of all the runways shows that take place during New York Fashion Week, Christian Siriano's is always one of my favorites. Not just because of the amazing clothes, but also because his runway is one of the most size-inclusive. And it's not just for show—like many of his pieces, this fantastic faux leather skirt (which I need immediately) is currently available in sizes 12–22.
3. Premme Marissa Wrap Top: PSA: If you need me, I'll be somewhere counting down the days until it's warm enough for me to wear this breezy, versatile wrap top every day of the week.
---
Hannah Baxter
Editor
1. Savage x Fenty Jungle Embroidered Unlined Bra: You must be living under a rock if you don't know about Rihanna's size-inclusive and devastatingly sexy lingerie line. I'm partial to this colorful lacy bra, which I obviously need to show off under a sheer oversized menswear shirt.
2. Asos Design Tall Slim Kick Flare Pants: I've worn Asos for years, and if you take the time to comb through their *numerous* options, you can find some real treasures. These trousers are from their Tall line, which I love for styles that I want to wear with heels and still have hit the ground (5'9). The plaid is perfect to pair with a chunky knit and oodles of gold jewelry.
3. Target Women's Long-Sleeve Textured Mock Neck Pullover Sweater: When I go home for the holidays, one of my very first stops is Target. After running through the extra-wide aisles, I head straight for the clothing section to check out their affordable basics. You can never have too many turtleneck sweaters, which is why I'm scooping this grey style ASAP.
---
Katie Becker
Beauty Director
1. Chromat X Bustier Suit: I think this swimsuit speaks for itself, but in case it doesn't: Wowza. I want this on my body immediately. Now I just need a beach...
2. Universal Standard Misa Dress: There are so many flattering cuts from this brand—many of them designed to help hide a tummy, which I have and prefer to hide myself. This dress looks so easy to wear and compliment-inducing, and my cart is filled with some very good tops, too.
3. Girlfriend Collective Compressive High-Rise Legging in Pebble: I love following this account because I get to see some really beautiful women with all different body types. Plus, this brand hails from Seattle, just like me. Oh, and their leggings are legit deliciously comfortable.
---
Jodi Taylor
 Associate Editor
Part of the series:
WWWRN