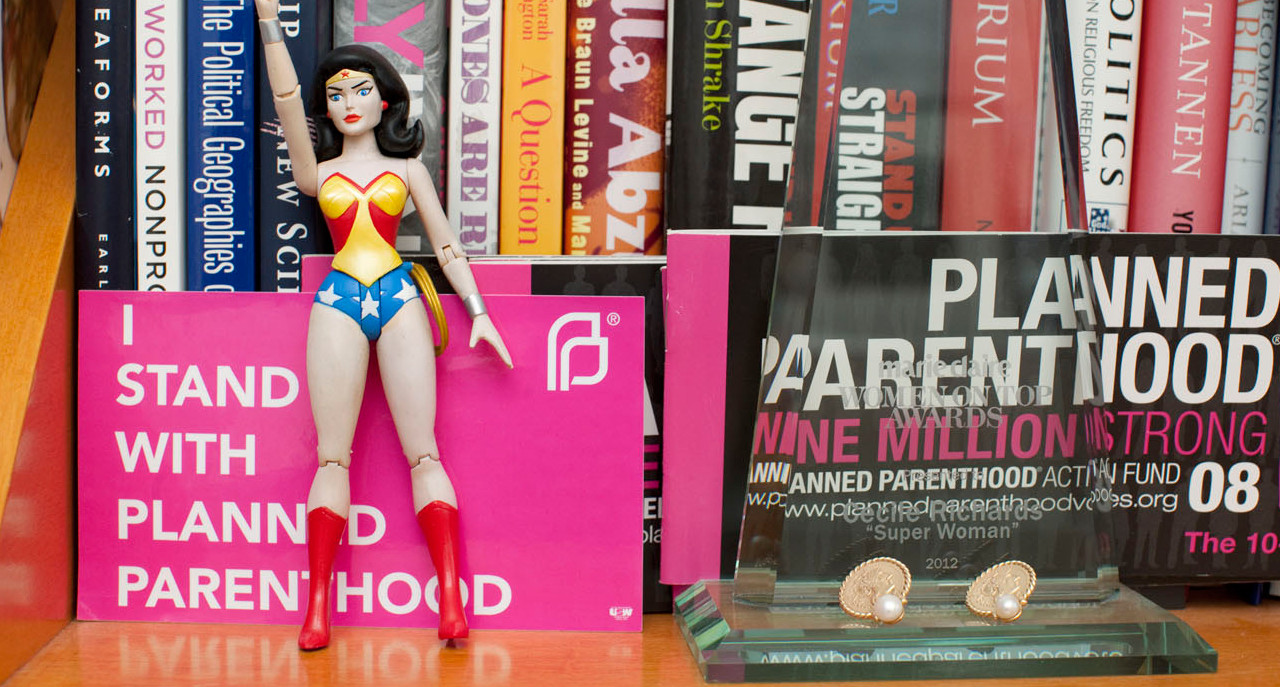 Two Major Planned Parenthood Cases Denied Hearing in the Supreme Court
And other news we're reading this week.
Another beautiful day in paradise! Riffling through the news can be a daunting and thankless task, and for some of us, that task has become such a chore that we can't be bothered at all. We have a lot of friends who leave the news to people who can better handle it, which means we get to read all of it and find what's most pressing. This week, four stories jumped out at us as being especially pertinent, timely, and newsworthy, and so, without further ado, we bring you the news—as it stands in the last month of 2018, which we shan't ever have to live through again in T-minus 18 days.
In the Supreme Court's first major move toward giving the frozen shoulder to women's health care since Kavanaugh came on board, justices voted against hearing not one, but two cases addressing efforts by states to exclude Planned Parenthood clinics from Medicaid coverage. For a case to be heard, four justices must vote for it, but only three voted for this one: Justices Clarence Thomas, Samuel A. Alito Jr., and Neil M. Gorsuch. As predicted, Justice Brett M. Kavanaugh did not vote yes on this one.
U.K. Prime Minister Theresa May got through a vote of no-confidence this week, confirmed to continue on in her current role but not unscathed. The margin of victory was small—200 to 117—meaning that a third of Parliament doesn't believe she's the person to guide the U.K. through the tricky waters ahead. Members of May's own party called for the vote because of the way she has handled Britain's exit from the E.U. Speaking of: Brexit's next steps are unclear at best, and if May can't work it out with the E.U., what's known as a "no-deal" Brexit could happen, which would mean the U.K. peaces out from the E.U. in three months without a trade deal, and it could have astronomically complicated and unpleasant results.
Michael Cohen's off to prison for three years as a result of acting as President Donald Trump's "fixer," closing yet another chapter in the comedy of errors that is Trump's presidency. Trump's former lawyer admitted to committing numerous crimes, including arranging for hush money for women who alleged they had affairs with Trump. He called his crimes "my duty to cover up his dirty deeds," which sounds like something someone in a Tolstoy novel would say. Stay tuned for the sentencings of Paul Manafort, Trump's former campaign chair, and Michael Flynn, Trump's one-time national security adviser. Good times.
And last but certainly not least, the time Democratic leaders Chuck Schumer and Nancy Pelosi met with Trump (oh yeah, and Mike Pence, though he was mostly window dressing) and inspired their own personal collection of GIFs to illustrate the play-by-play might sound like the beginning of a good joke, but, in fact, it was awkward and rather ugly. The Oval Office photo op quickly devolved to a full-on brawl. The New Yorker has a great piece on the debacle, if you are in the mood for feeling sorry for yourself and the state of the Union.
Want more stories like this?
The Aftermath of the Manafort and Cohen News
12 Truly Good Things That Have Happened Since Trump Was Elected
CBS News Anchor Norah O'Donnell on Broadcasting During a Trump Presidency