Alexis Swerdloff's Ultimate Homeware Gift Guide, Inspired by Her Cobble Hill Apartment
The Strategist editor will help make your holiday shopping a breeze.
Interiors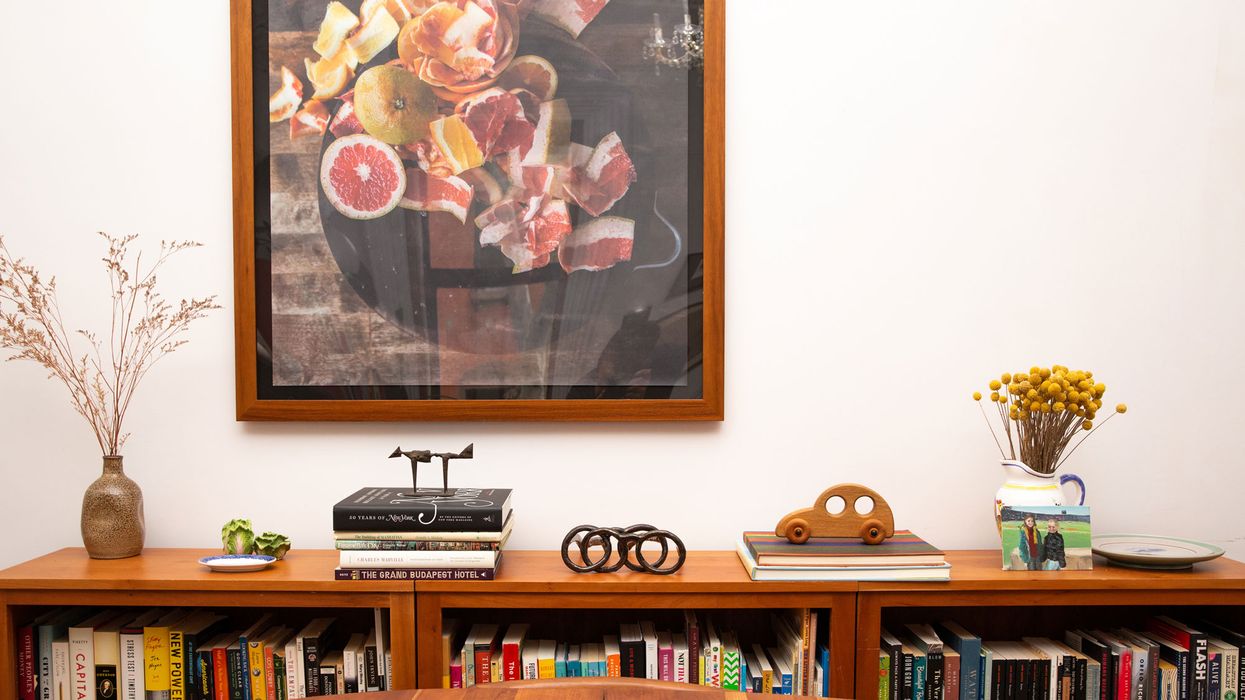 No matter how you slice it, December is a month-long marathon of shopping. Whether you're picking up something for your parents, your significant other, or maybe a little treat to yourself (which we 100 percent endorse), it can sometimes feel a tad overwhelming to find the perfect gift for the holidays. That's why, when
Alexis Swerdloff
invited us to check out her cozy Cobble Hill home, we knew that our shopping woes would soon be behind us.
Swerdloff is the editor for NY Magazine's
The Strategist
, aka the pinnacle shopping guide for what is new and cool to buy for any occasion. And as soon as we set foot in her sun-drenched Brooklyn apartment, we could see the extent of her expertise. Knickknacks and pillows are displayed across her bright red shelving and
vintage chairs
; an enviable collection of art leaves little wall space uncovered; there's even an extreme micro snail (yes, that's a thing) in a plastic container tucked against her stately wood fireplace—a gift from her husband. Clearly, no matter how obscure or difficult to find, if you're in the market for a unique holiday present, consider Swerdloff your new guru. We sat down with her and her adorable new baby, Sam, to discover all of her favorite finds for her family's home, as well as some gifts inspired by her one-of-a-kind pieces.
Check out her tops picks below, plus how she found her NYC apartment and why you should never ignore a stoop sale—you might just find that vintage treasure you've always wanted.
---