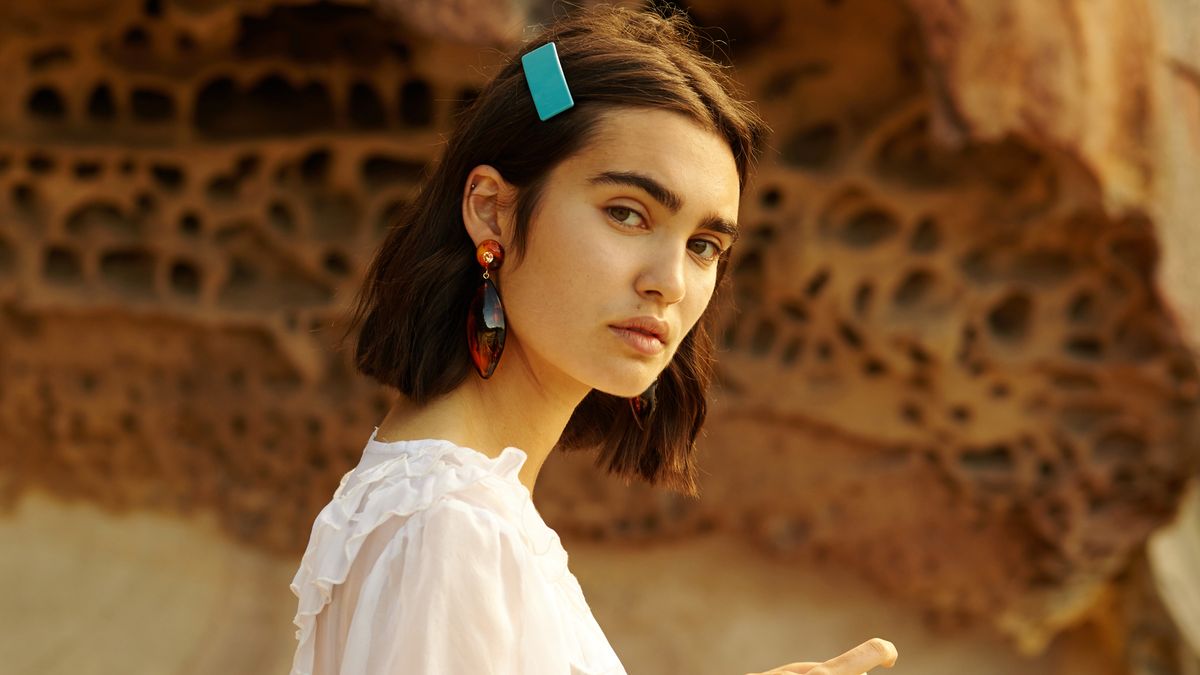 Designers
Valet has the barrettes and clips of your dreams, plus some pretty amazing jewelry, too.
In what might be our favorite
'90s throwback
to date, this season's biggest accessory trend has been spotted in the bobs and braids of every fashion-loving woman of note for weeks. We're talking about hair clips—specifically large, acrylic, sparkly, borderline gaudy claw clips and barrettes finished with anything from faux pearls to rhinestone lettering. If you're having a bad hair day, we cannot recommend throwing one into your unkempt hair more—you'll feel like a teen dream in the best way. During our search for the latest and greatest designers of these fashion must-haves, we discovered a Sydney-based brand called
Valet
and promptly lost our minds.
---
Created by PR veteran
Ana Piteira
, the whimsical collection of clips (not to mention equally dreamy bracelets and earrings) has elevated what some might see as a schoolgirl staple and transformed it into a modern-day essential. "I've loved jewelry since I was a little girl," says the founder, who also designs the jewelry line
Reliquia
. "My grandmother has a huge collection, and I have memories of going to her house in Portugal and rummaging through her jewelry boxes and trying it all on." While vintage aesthetics still heavily influence her design process, Piteira wanted to explore more color and directional shapes with her newest collection for Valet. Still, the two brands pair seamlessly together, as we would not be opposed to layering a few of Reliquia's gold bangles and charm necklaces with Valet's bright blue acrylic Bianca clip and gemstone chandelier earrings.
And since it seems like we can't open Instagram without an editor or influencer sporting a statement hair accessory or a selection of oversized,
colorful jewelry
, Valet's year-long ascension to the top of the market feels particularly timely. "When we introduced the hair clips, they were still a relatively new accessory trend, and it drew a lot of attention to the brand," Piteira explains. "Aesthetically, I think the fact that we play and experiment with color is unique. I also love that because the resin is hand-poured, no two pairs of our earrings are ever completely identical."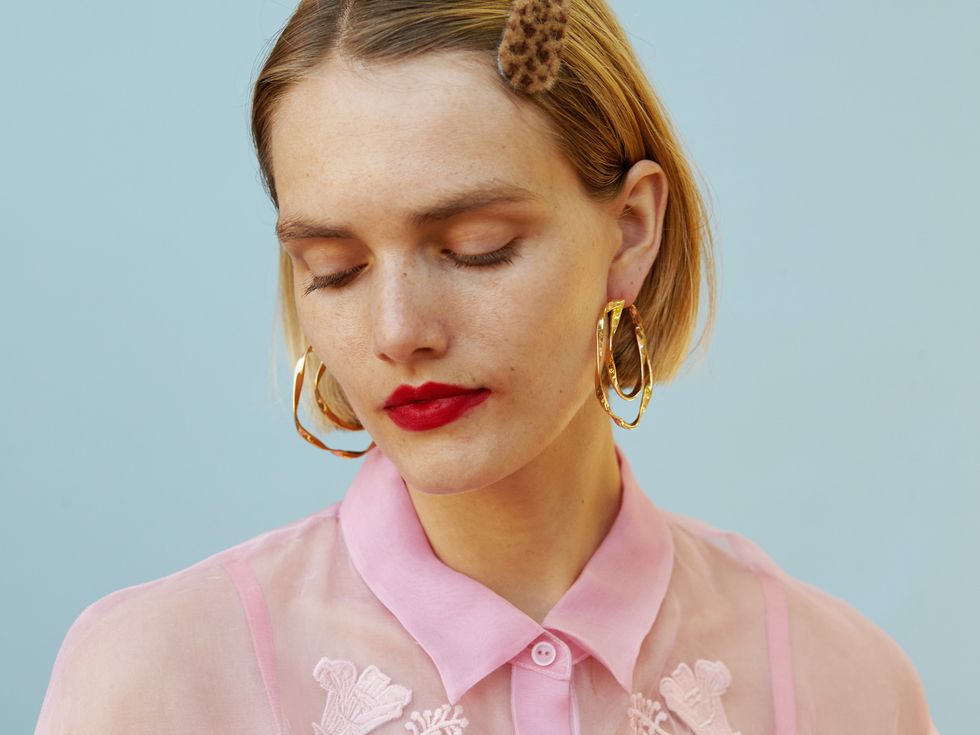 So why does Piteira—who founded her own fashion PR agency in Sydney before stepping into product design—believe that this throwback accessory is having such a moment? As she says, "I think it has a lot to do with the choices customers are making with the clothes they wear. As more people are trying to dress sustainably and buy less, accessories are a means of having fun with an outfit in a way that feels a little slower and less impactful on the environment. Accessories also tend to be pieces that people keep forever. Even if you don't wear a pair of earrings for years, it is likely you'll pull them out eventually and give them a new life." So if, like us, you threw out the bulk of your banana clips or wooden barrettes in the early 2000s, be sure to pay Valet a visit soon before she sells out—again.
Photos: Courtesy of Valet
Want more stories like this?
Attention Jewelry Fanatics: We Found the Statement Pieces of Your Dreams
5 Pretty Hairstyles That Might Convince You to Wear a Tiara
24 Rings We Want Right Now