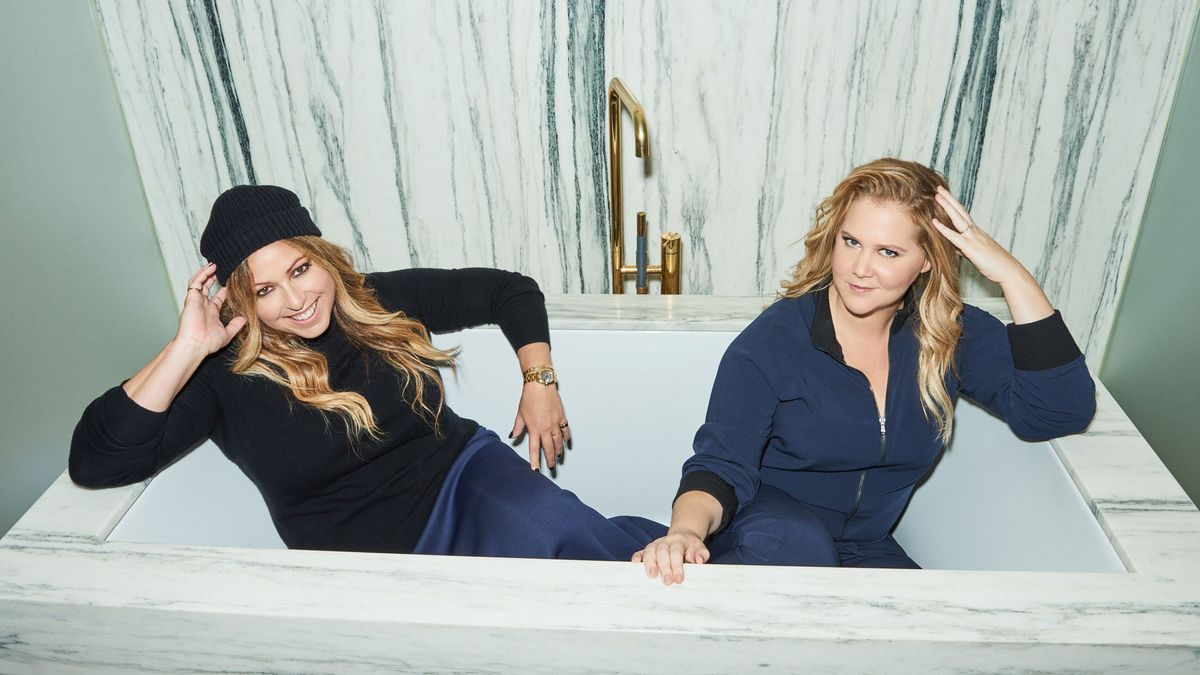 Celebrity
A Walk Around the Block with Amy Schumer & Leesa Evans
Fending off paparazzi and talking "cloud"-like clothing with the best friends.
This is Walk Around the Block—our new video interview series, where we, well, do just that: go for a little stroll with our subjects in an attempt to get to know them better (impromptu run-ins and lunch breaks notwithstanding).
If it wasn't for the mob of paparazzi being fended off by a fleet of security guards, walking around Soho with
Amy Schumer
and
Leesa Evans
would have felt like any other Sunday hanging with friends. But maybe with more vagina talk (not really, actually) and moments we weren't—but kind of wish—we were a part of. Like, say, all the shopping, wardrobe swapping, and sartorial moments we imagine look something like a Katherine Heigl
27 Dresses
movie montage. And, along the way, learning key life advice like marrying a chef is a really,
really
good idea and that clothing should feel like a cloud (psst, you can grab Le Cloud pieces at Saks OFF 5TH). Keep watching for more things-we-can't-print-but-Amy-Schumer-can-say moments and gushy highlights that will make you want a BFF just like Leesa.
---