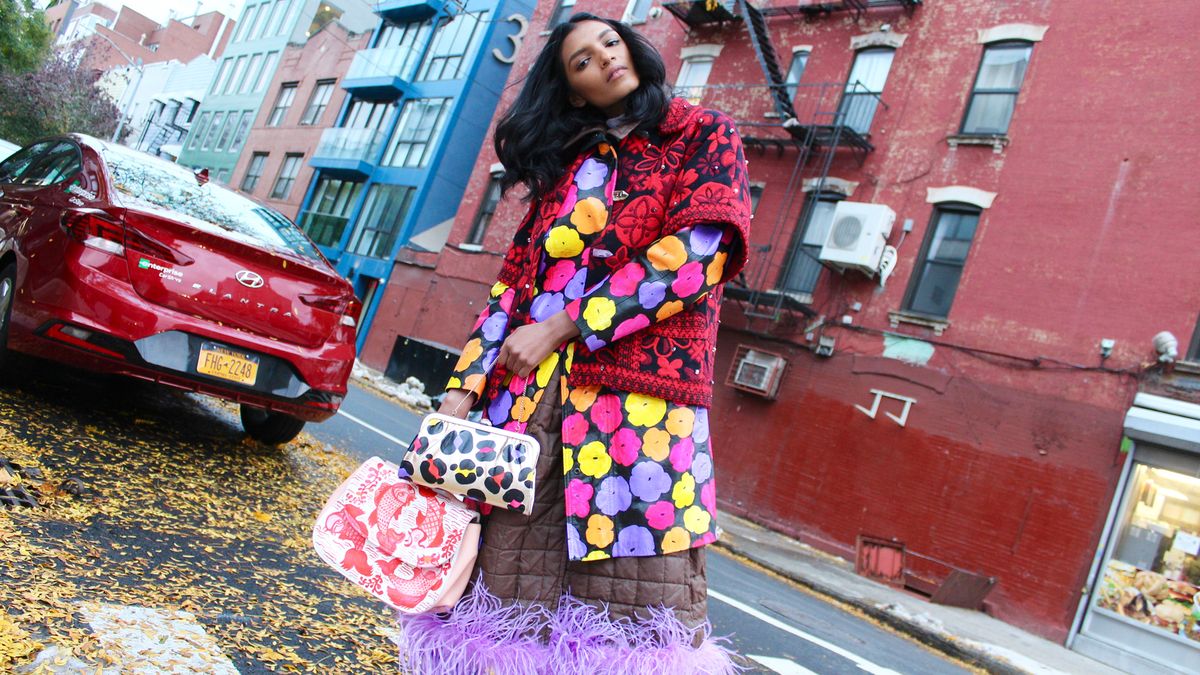 Designers
Think neon feathers and handpainted flowers.
Whenever we raid a particularly fashionable person's
closet
, there is inevitably a jaw-dropping collection of vintage in some form or another. Vintage bags, vintage dresses, and, of course, vintage outerwear. If you've never had the pleasure of uncovering a gorgeous shearling bomber or boxy lady clasp bag from the back of a resale rack (a treasure if there ever was one), don't despair—Olivia Cheng of
Dauphinette
is quickly redefining everything you thought you knew about secondhand fashion and accessories.
---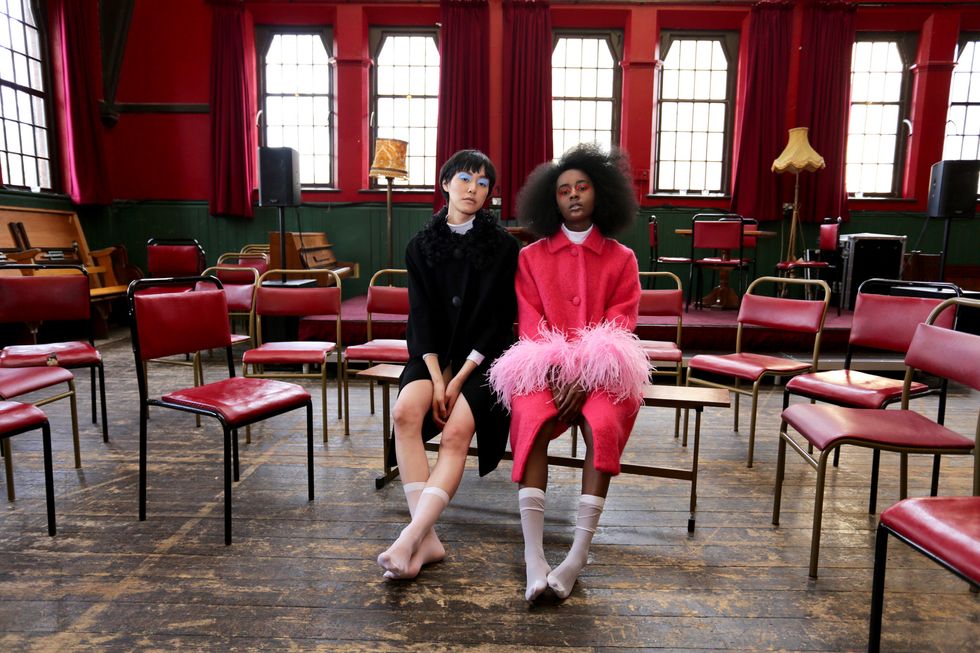 The New York-based designer creates one-of-a-kind pieces that are either modified vintage or made of entirely repurposed materials like fur and leather. "I was always so fascinated by vintage and learning the history of a piece," she explains of her debut collection. "From feeling the fabric to looking at the stitching, I can tell that this was older than my grandparents." The young designer—who is currently still in school for business—cites society's changing attitudes about fashion and its functionality as a visual representation of history as inspiration for her line. She was also cognizant of Dauphinette's inherent sustainability, but tells us that she was wary of designing anything that felt too crunchy. "I wanted to approach materials in a way that nobody had before and put my perspective onto them as a form of clothing that hadn't been done by any brand, regardless of what that brand's values are."
When we pore over the available items in Cheng's
online shop
(particularly an oversized leopard fleece and gold brocade coat), the addition of colorful feathers, custom embroidery, and hand-painted designs immediately catch our eye. She explains, "When I started Dauphinette, I wanted to dye vintage furs and make [them] crazy-elaborate and colorful, but I wanted to use natural dyes. That really didn't work out." Instead, she decided to paint directly onto vintage leather jackets and bags, often in elaborate patterns like koi fish or abstract flowers. And while many of us might recall painting our first denim jacket with cheap acrylics that eventually crack with wear, Cheng's pieces will only get better with time. "I use this sealant that is traditionally used for either refurbishing leather or for sealing oil paintings."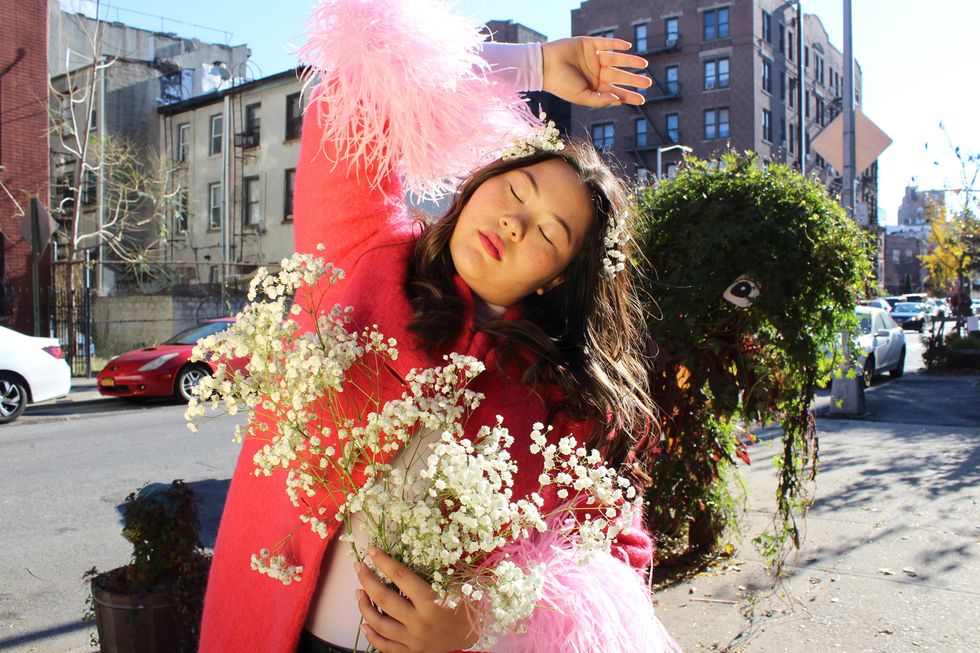 With a burgeoning Instagram presence—she uses a select few influencers to model her creations—and no lack of eye-catching designs, Dauphinette is establishing itself as a new powerhouse for vintage and
sustainable shopping
. "[Our customer] is somebody who is very confident and thoughtful," says Cheng, "somebody who is not only considerate of what they're wearing, but is also willing to communicate the ideals of what they believe in."
And if her desired pop-up experience for shoppers is feasible in 2019, she hopes that connecting with her audience will help grow the community behind the brand. "Maybe it's over-the-top to tell them where every single button and every component that came together to create this experience of a garment came from, [but] that's something I definitely hope to be able to do." Helping the environment, and the world, never looked so good.
Photos:Courtesy of Dauphinette 
Want more stories like this?
21 Coats Our Editors Can't Stop Thinking About
The New Bag Brand That Has Fashion Editors Reeling
The Story Behind the Colorful Upcycled Earrings All Over Instagram