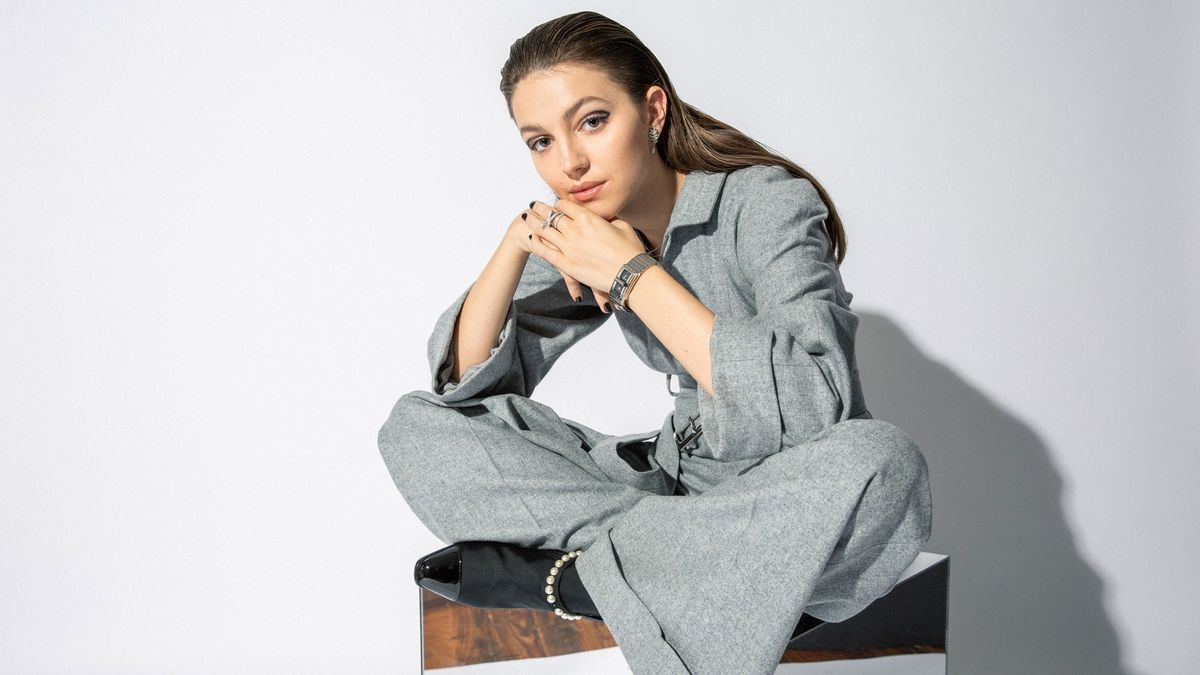 Fashion
It has to do with her grandmother and CHANEL.
In a world full of extra (read: millennial pink,
neon
everything, and sneakers as high as stilettos), sometimes it's nice to step back and appreciate the more refined pleasures in life. We found our perfect minimalist subject in one of England's most promising new talents, Ella Hunt. Hunt is refined, polite, and has that whole "English rose" thing down to a T—so it only made sense to put her in CHANEL's newest watch, the architectural and sleek Coco Code.
While Hunt pored over looks for her afternoon in front of the camera, she shared her earliest CHANEL memory. "My first CHANEL memory was actually at my grandma's house. My grandmother is 97, and she is the most elegant, sophisticated, well-spoken, smart woman, and I remember going to her bathroom and on the countertop there were only CHANEL products. There was a CHANEL compact, rouge, nail polish, CHANEL N°5. Ever since then, I've kind of idolized CHANEL as a brand."
---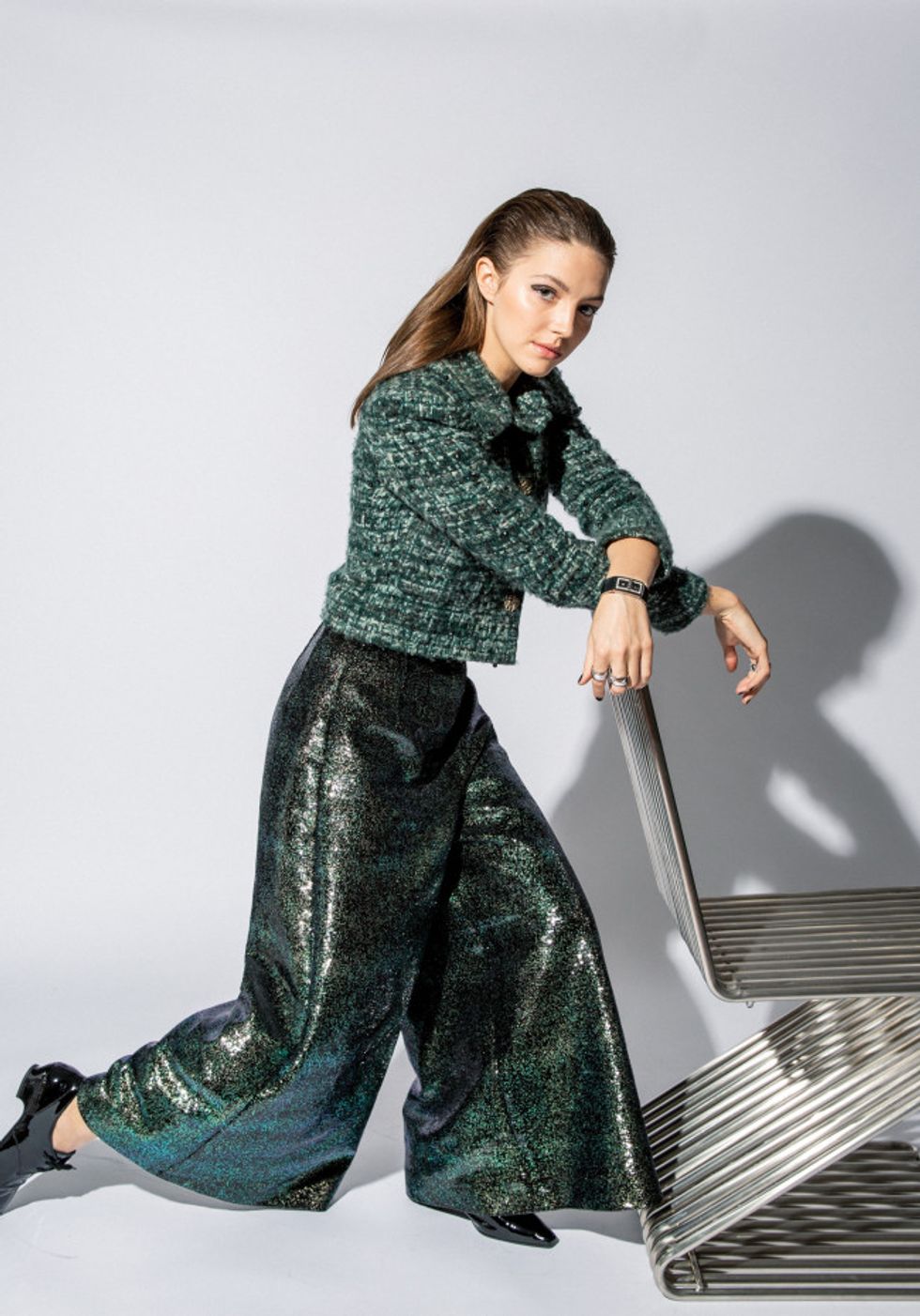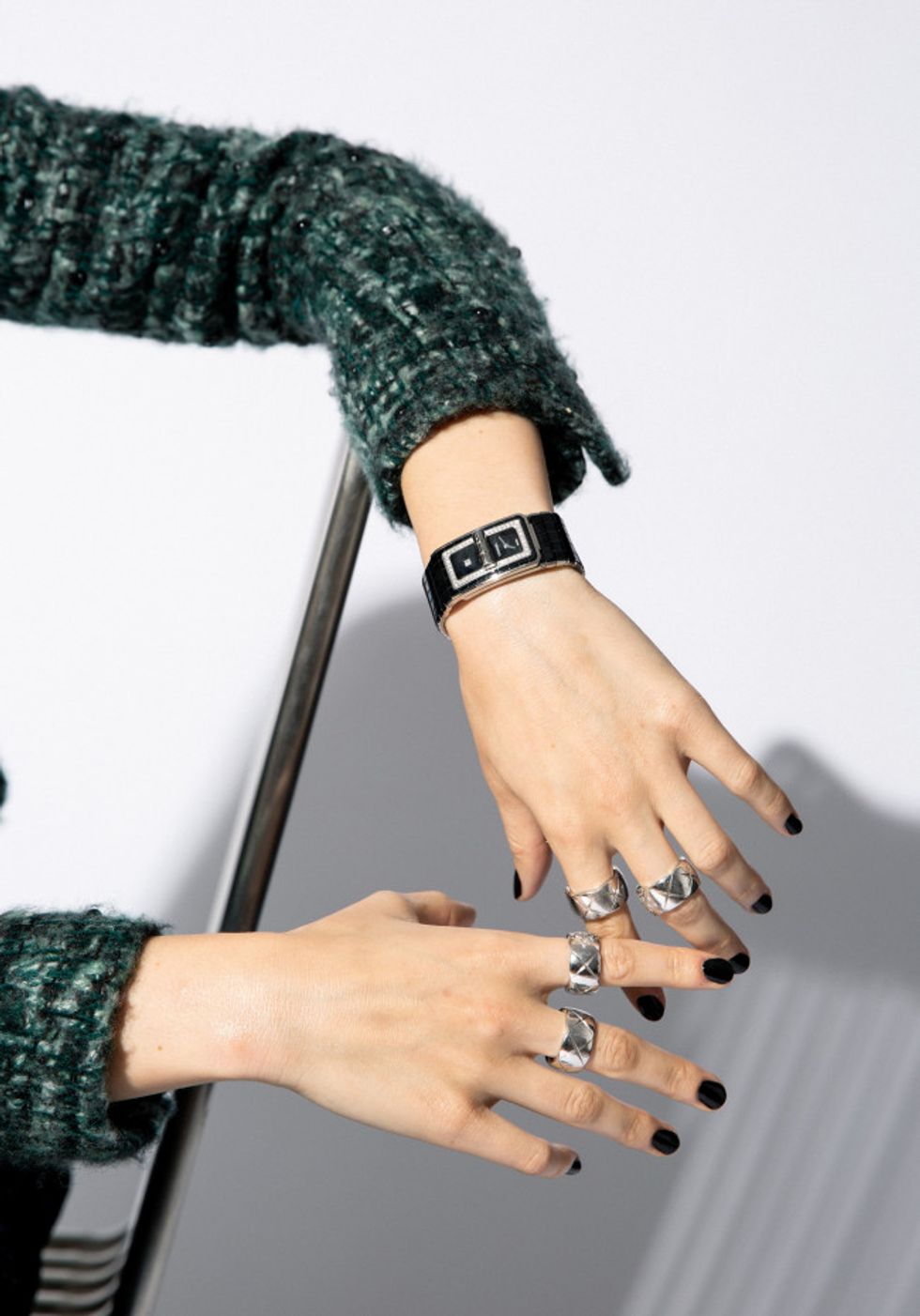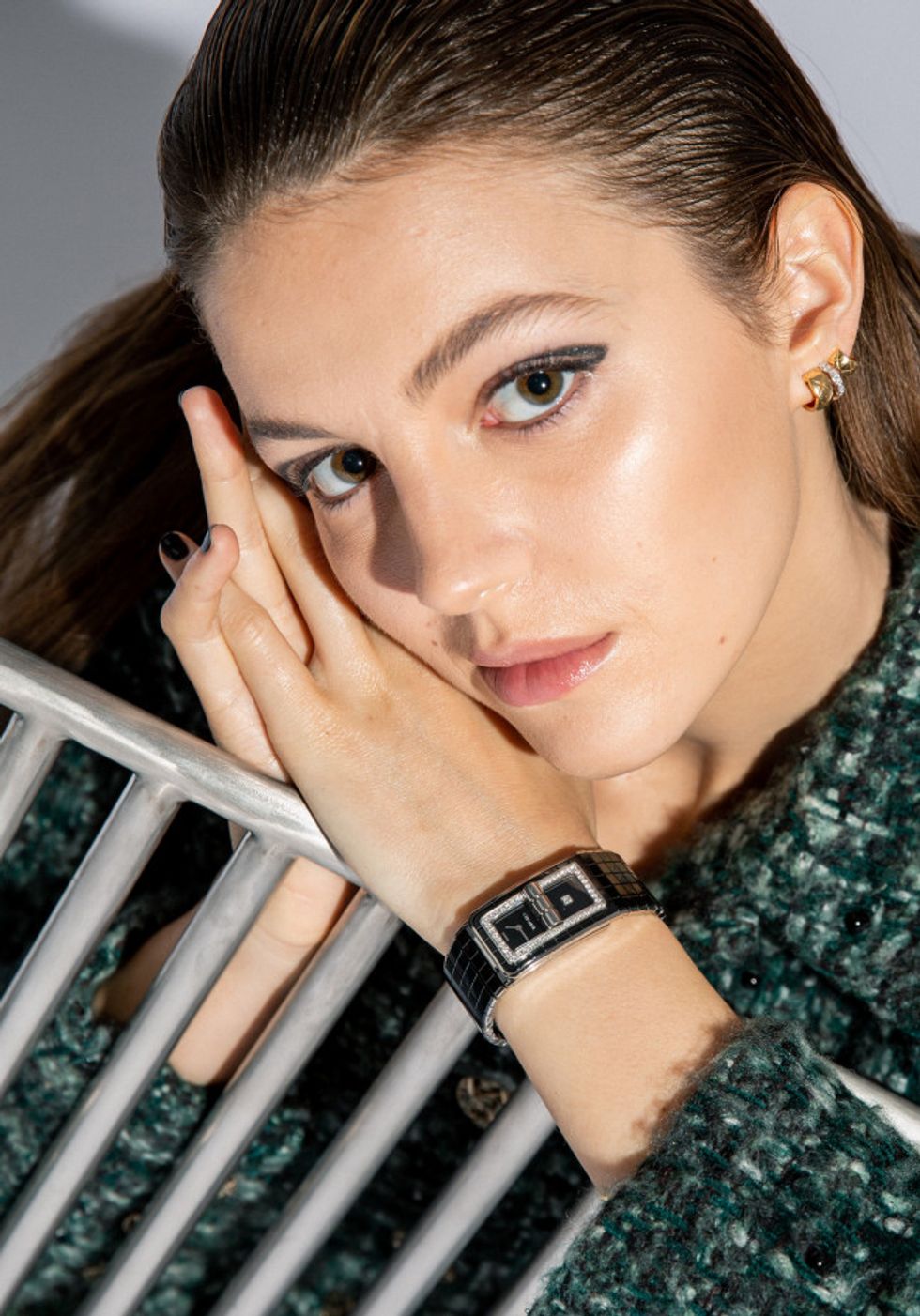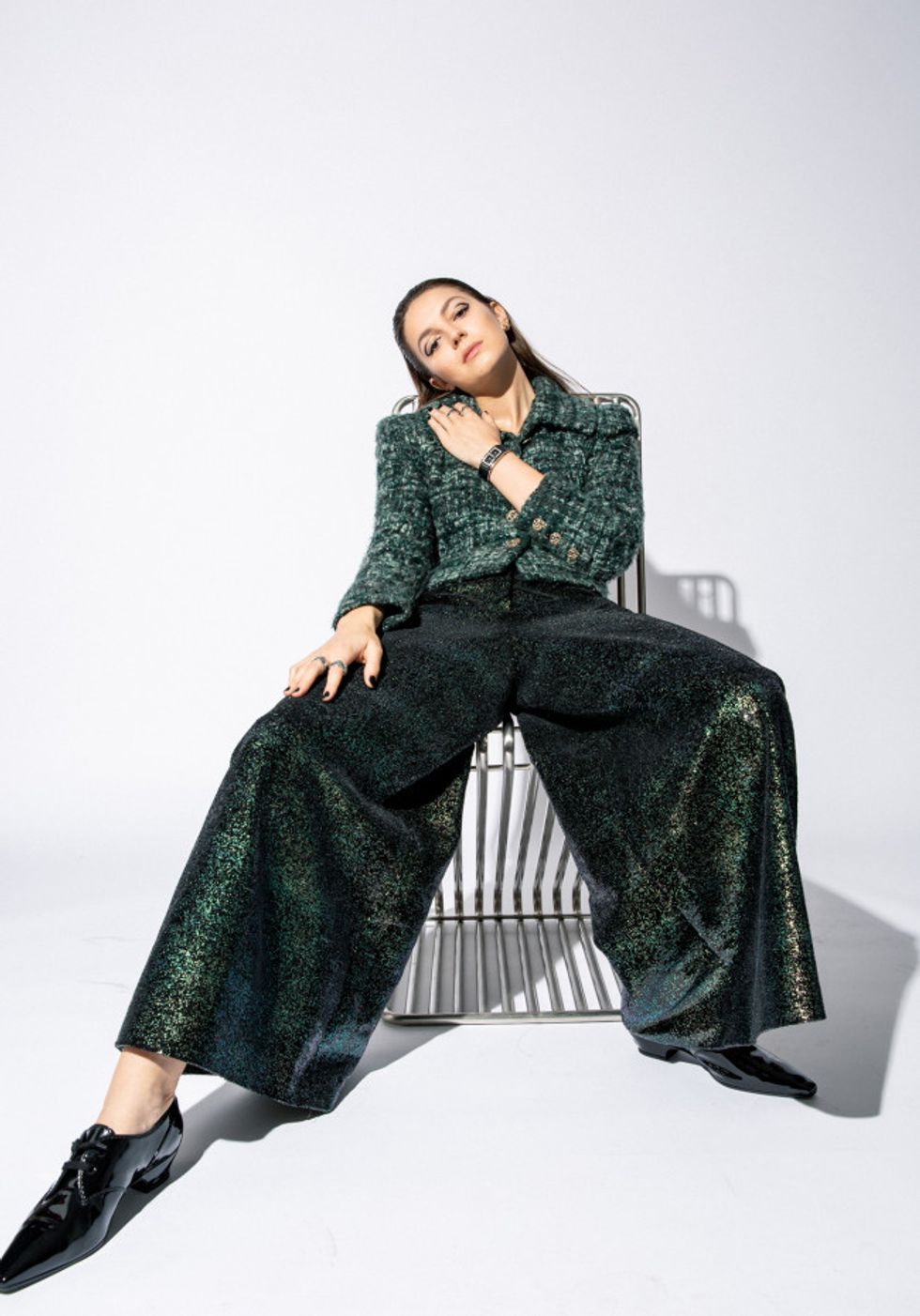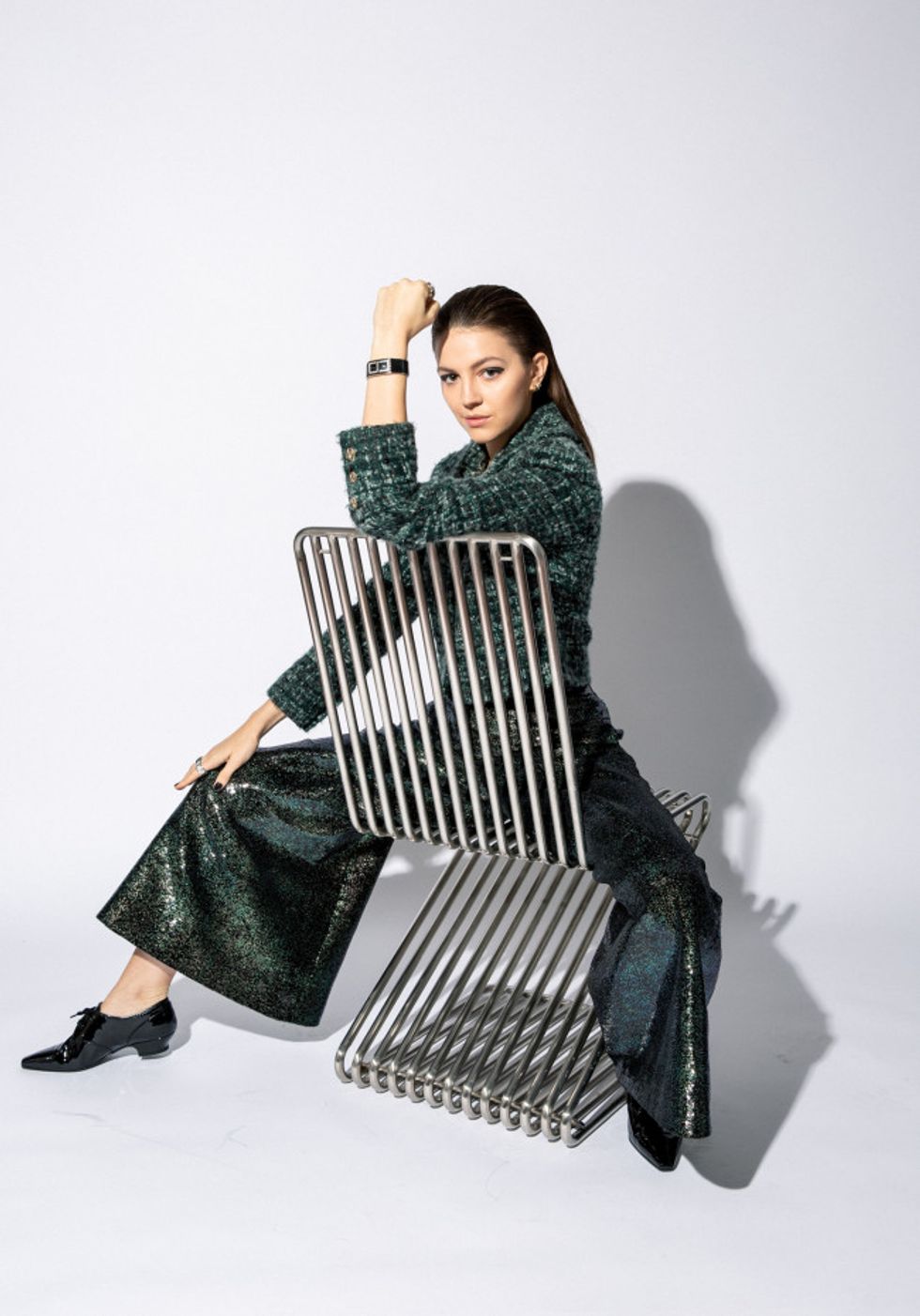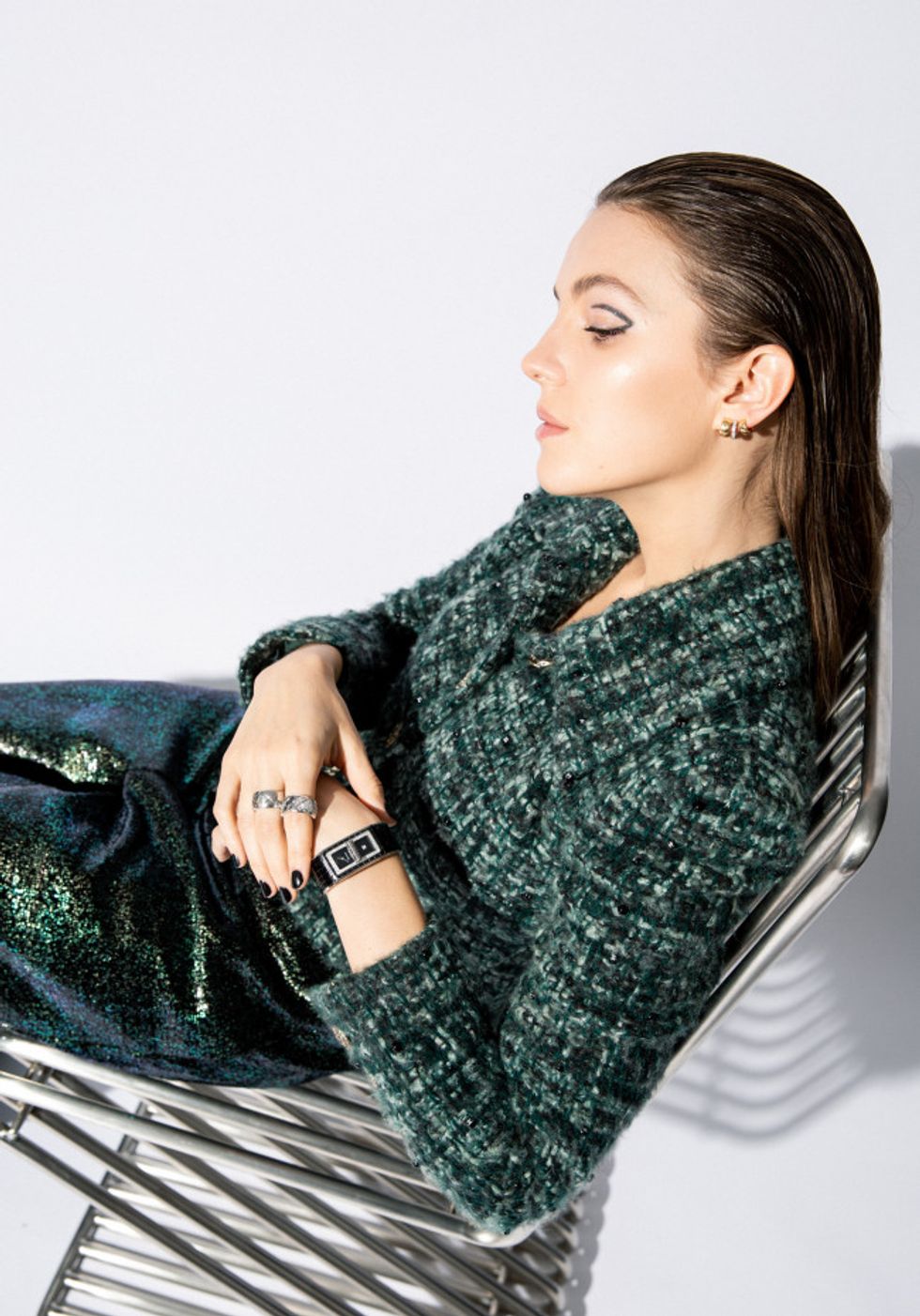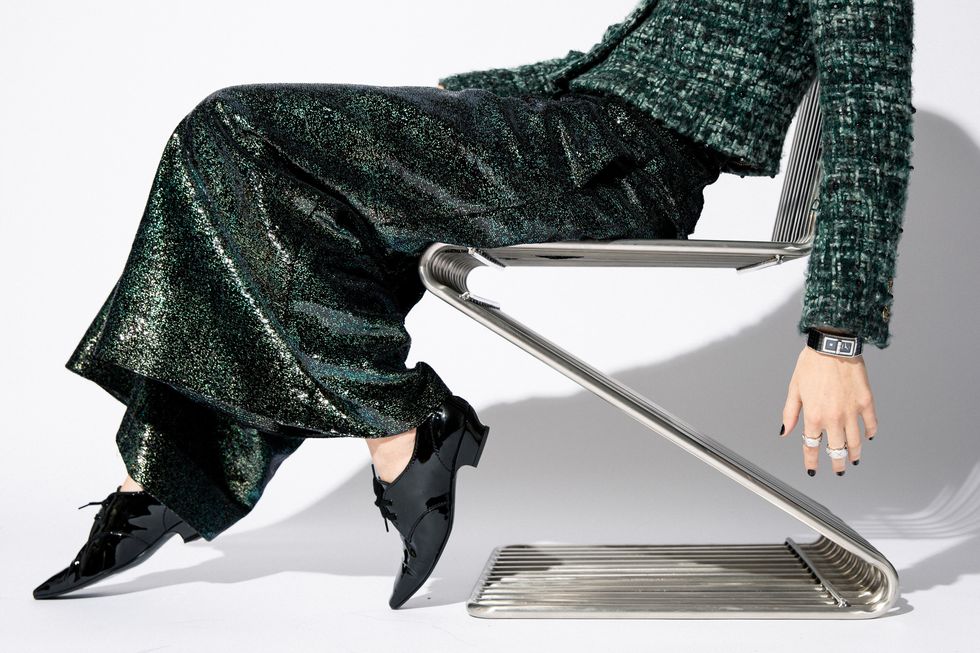 While she may be parading up and down red carpets at her film premieres, Hunt is a classic country girl. "I have grown up on a farm in North Devon in the southwest of England." It was there where she first discovered her love of acting. "My mom used to be an actress, and I remember sitting at the dinner table with her as a kid having a conversation about Shakespeare, and she was able to recite one of Viola's monologues. My love of acting and theater grew from there. I was also super, super obsessed with musicals and music in general. I always used to sing and put performances on for my family and would skip around the house in a pink tutu." All of this, of course, led up to her serendipitous meeting with her first (and current!) agent. "When I was 11, I did a school production of The Mikado, which is a Gilbert and Sullivan musical. I was playing Casper, this betrayed old woman. I wore a fat suit for the character, and this Japanese wig and kimono. My agent, who I'm still with today, happened to be in the audience because his son was playing opposite me, and that's when I was scouted."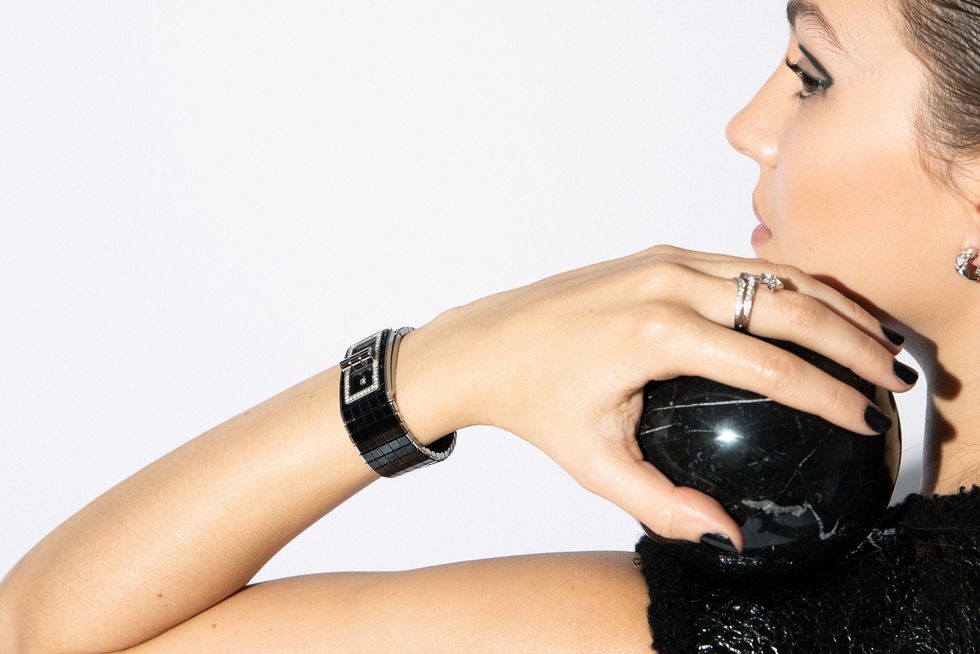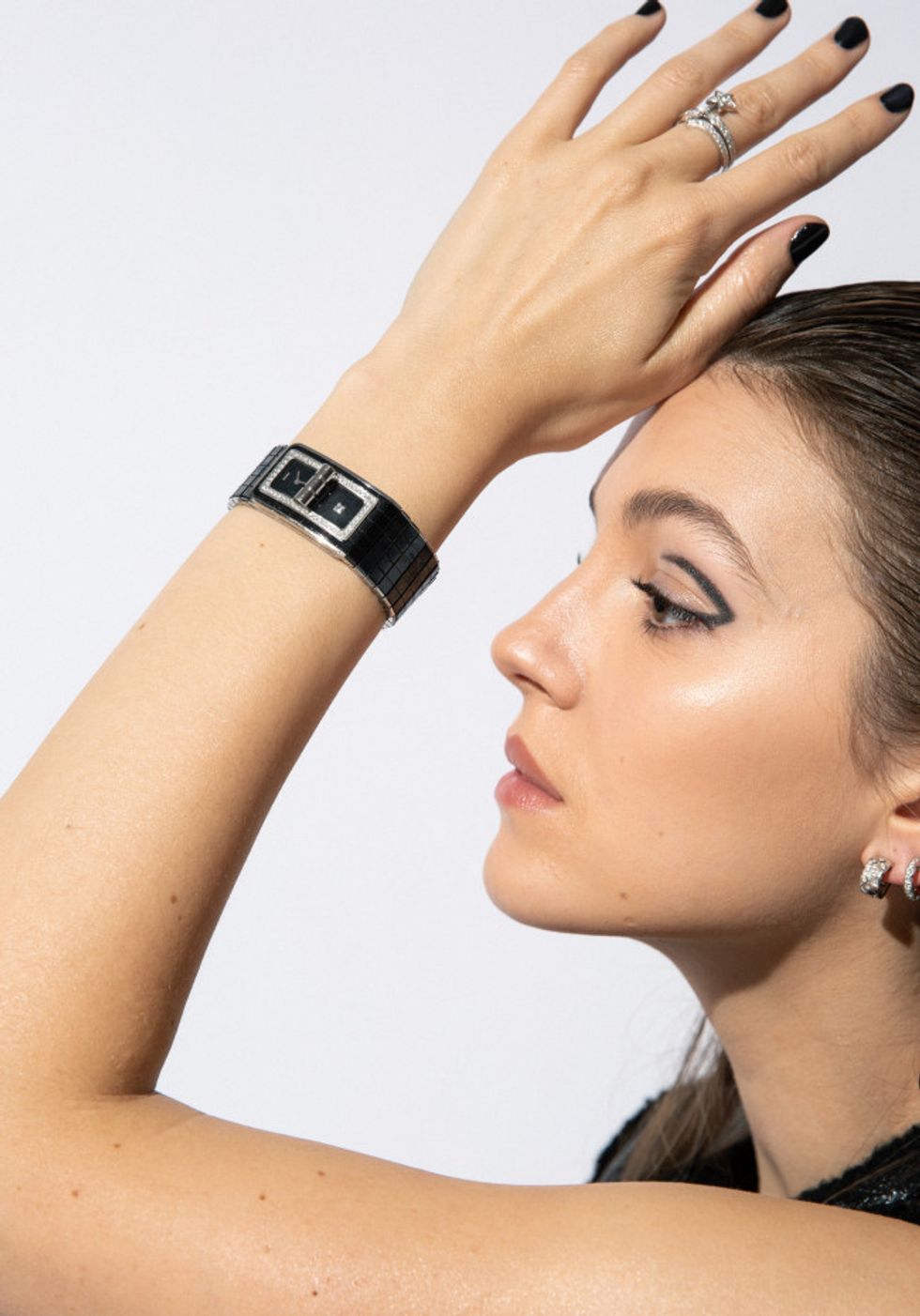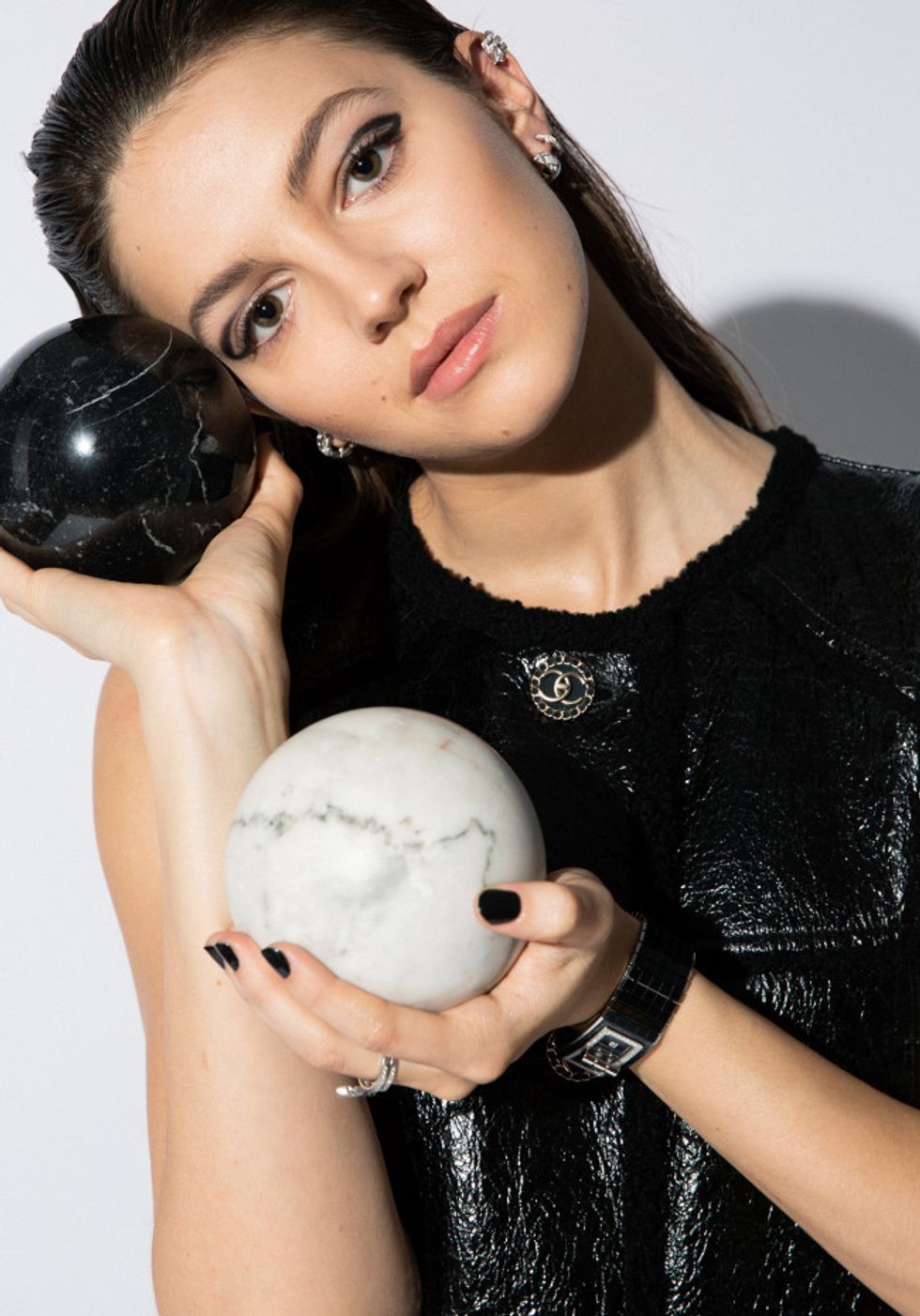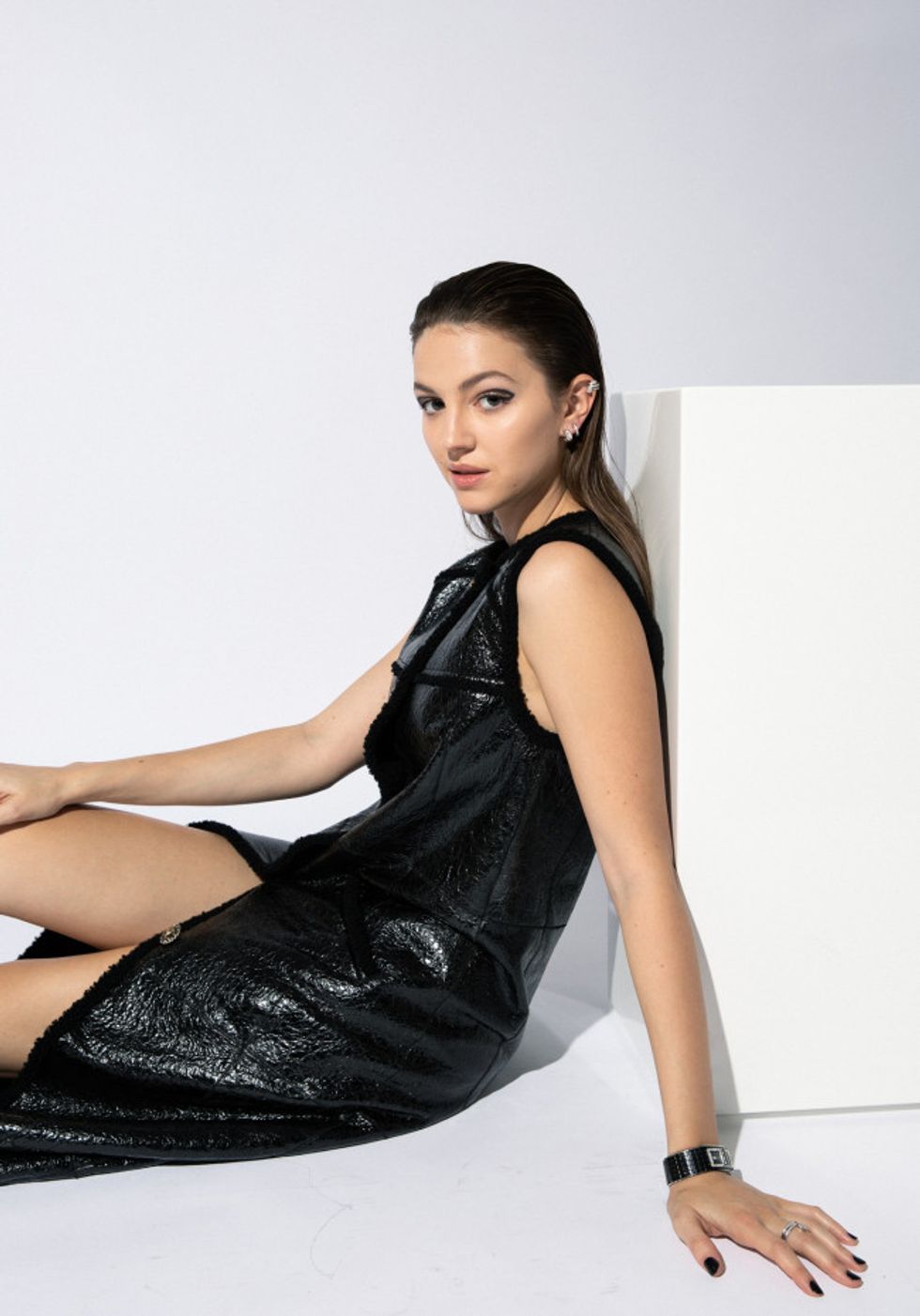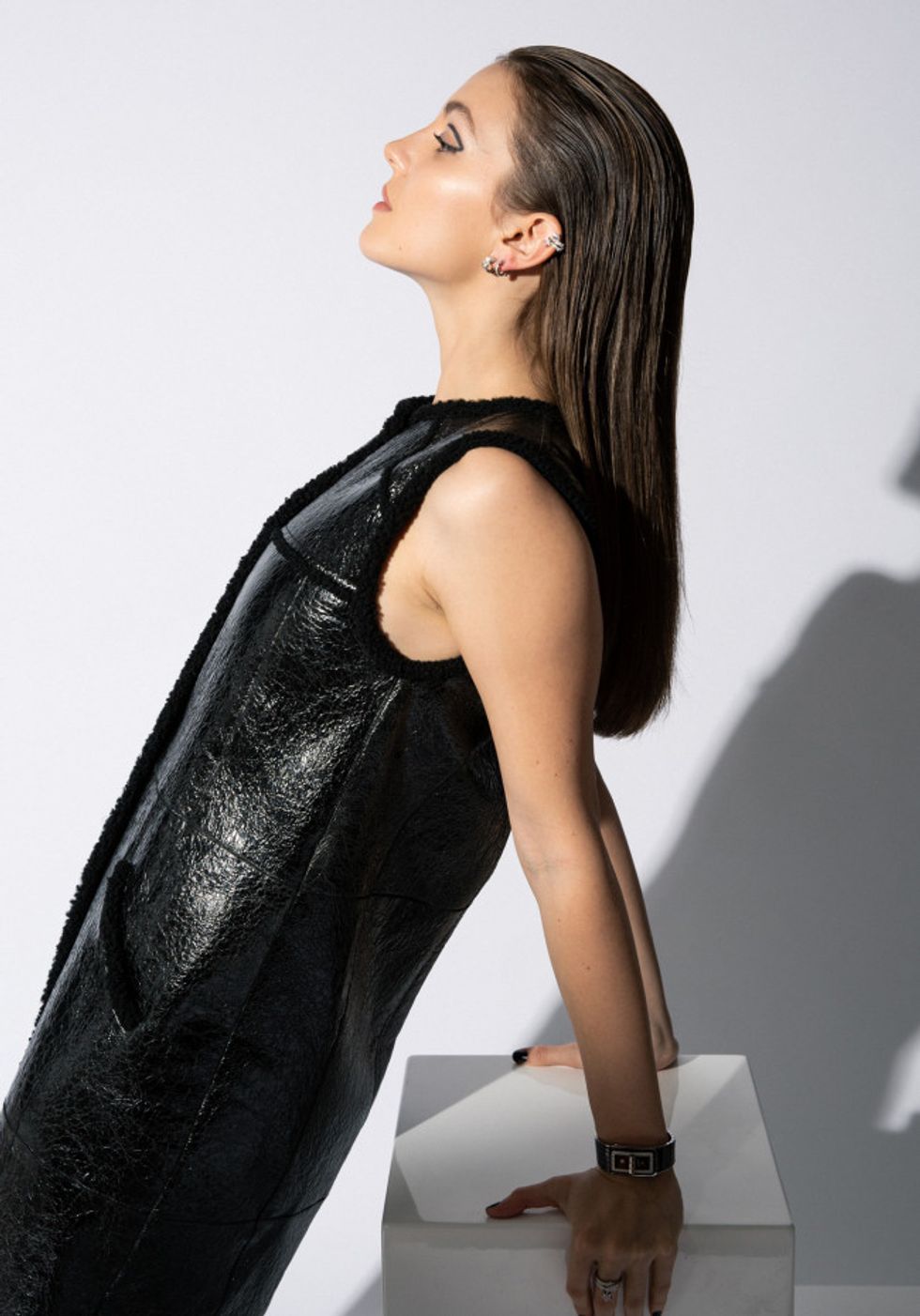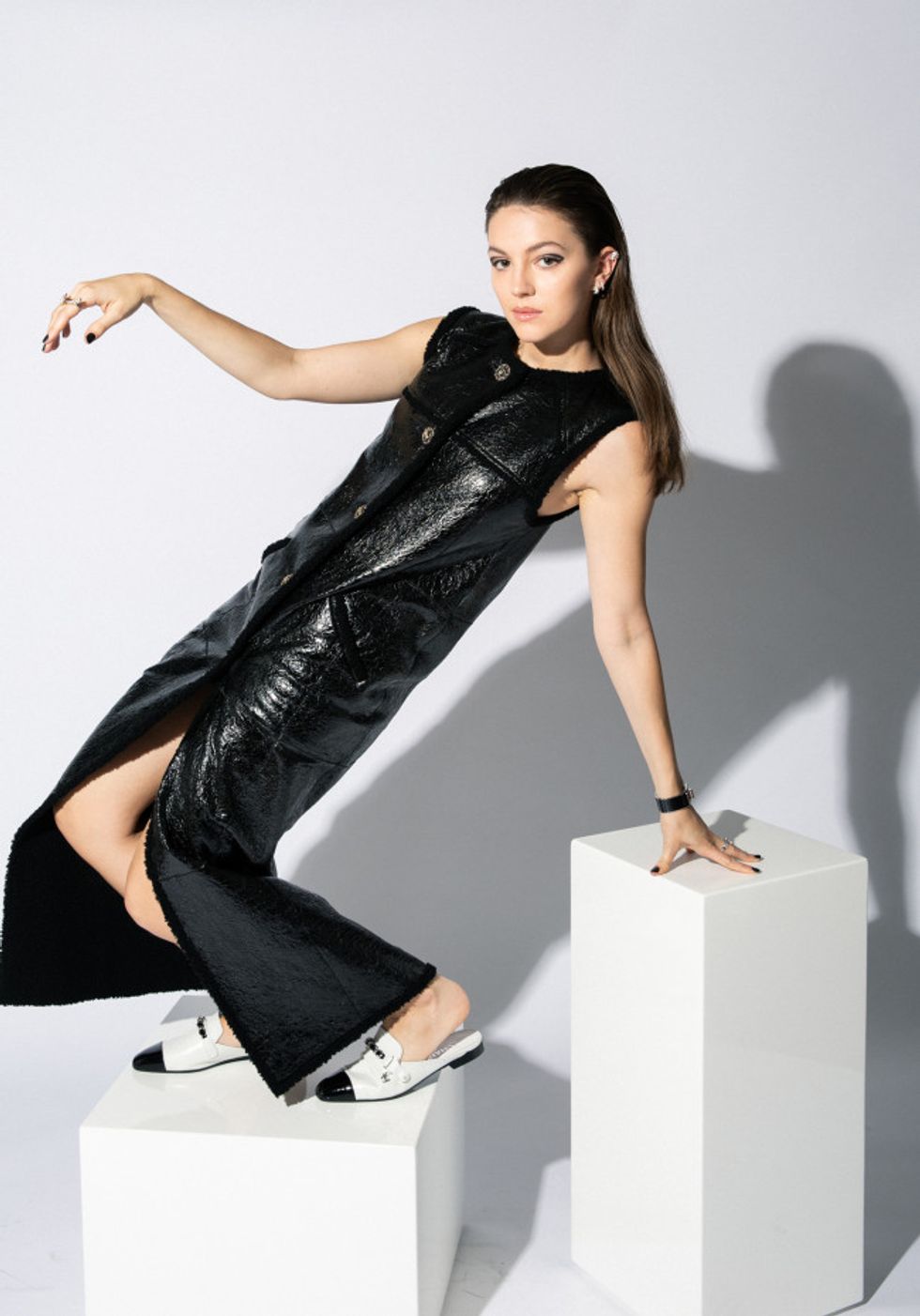 All of her experience added up to her auditioning for
Anna and the Apocalypse
, a John Hughes-esque musical that will be released this winter about a group of kids coming of age trying to get out of their small Scottish town. As Hunt describes it, "You meet all these characters that seem to be clichés who are desperate to get out of their small town. It's a really grubby Scottish town. It's not like American high school movies where it's quite an affluent, nice neighborhood where nothing bad is ever going to happen to you. It's quite an industrial grubby town. I read the script, and Anna is such a captivating lead role. She isn't like any of the other movie heroines I'd read before this. She's so well-rounded and not just this hero—she is as uncertain as she is smart and as vulnerable and scared as she is courageous. I find that a very admirable quality of her."
Since wrapping up
Anna and the Apocalypse
, Hunt's life has taken many new turns. She has two indie films coming out:
Kat and the Band
, where she plays a teenager moonlighting as an agent for a rock band, and
Summer Nights
, about young people in a small American town over the course of one night at a music gig. On top of all that, she has a new series coming out called
Dickinson
, where she stars alongside
Hailee Steinfeld
.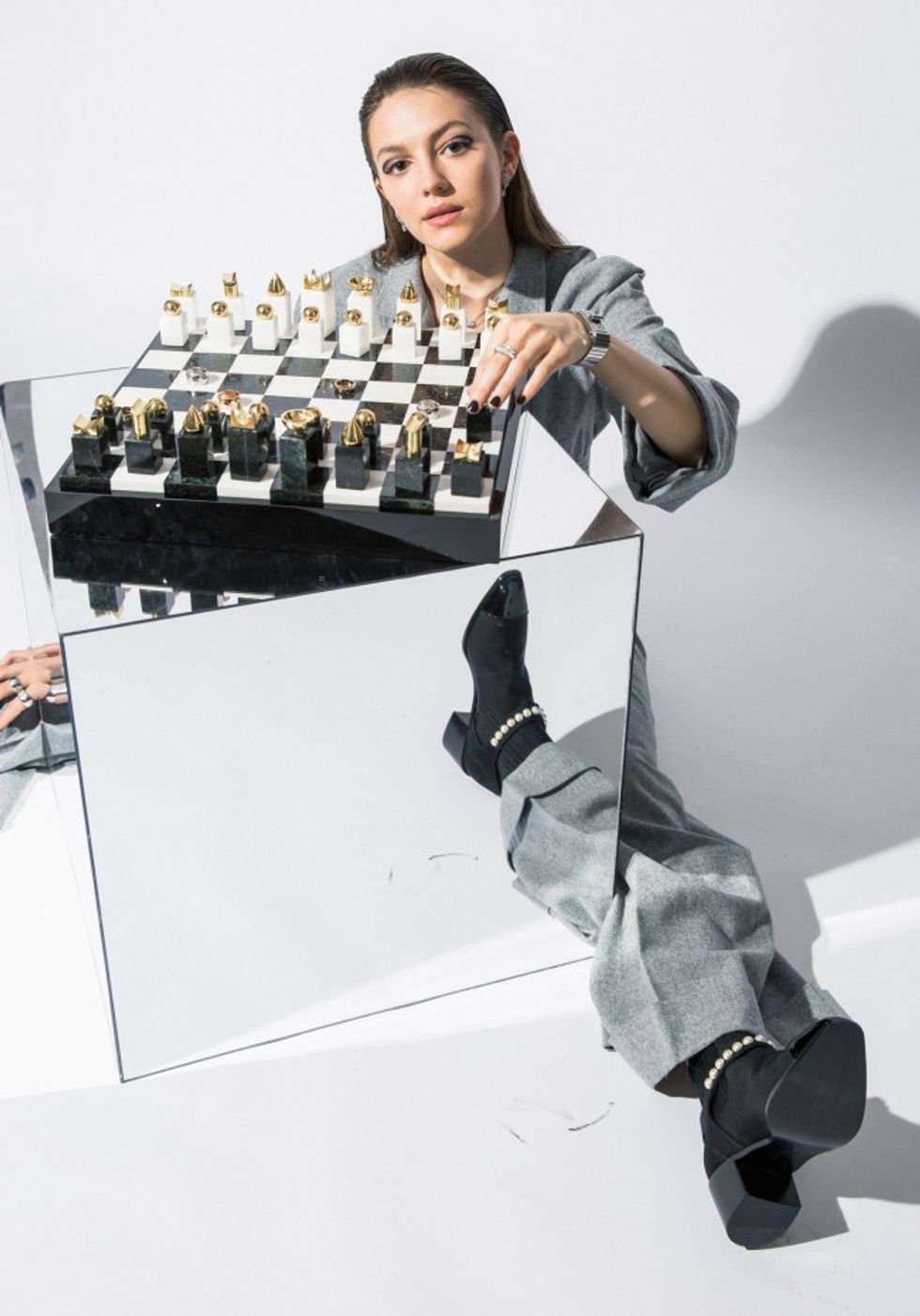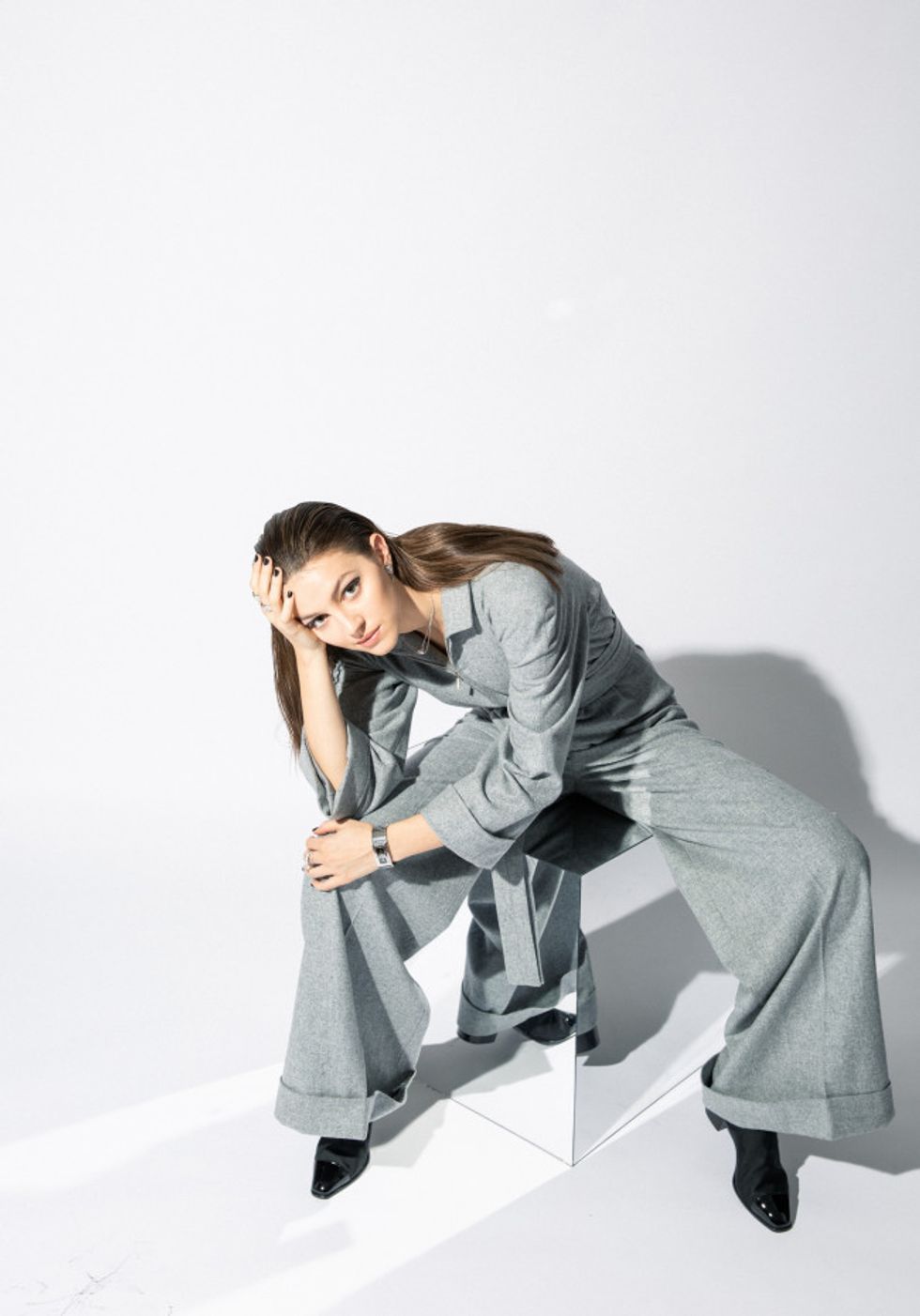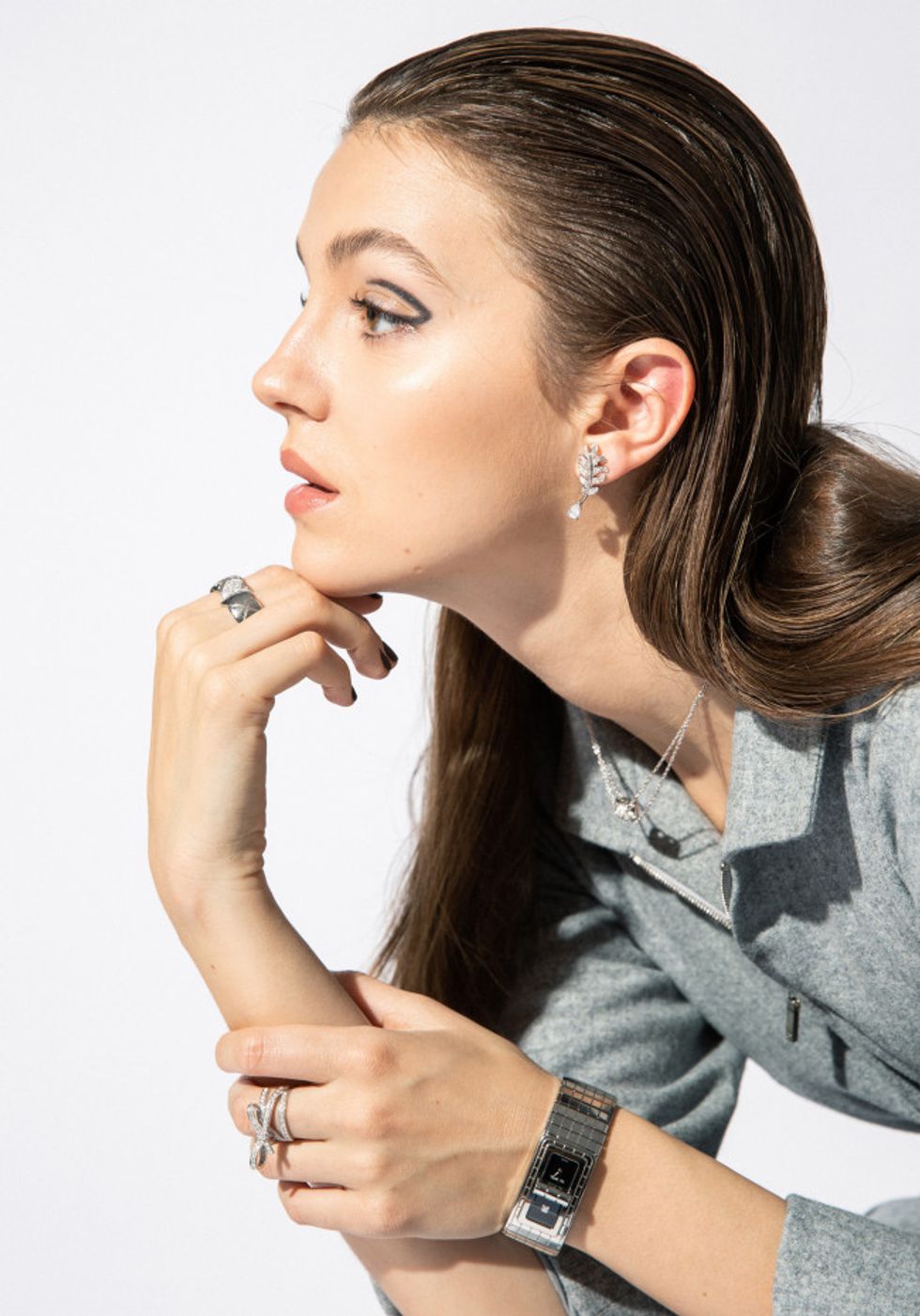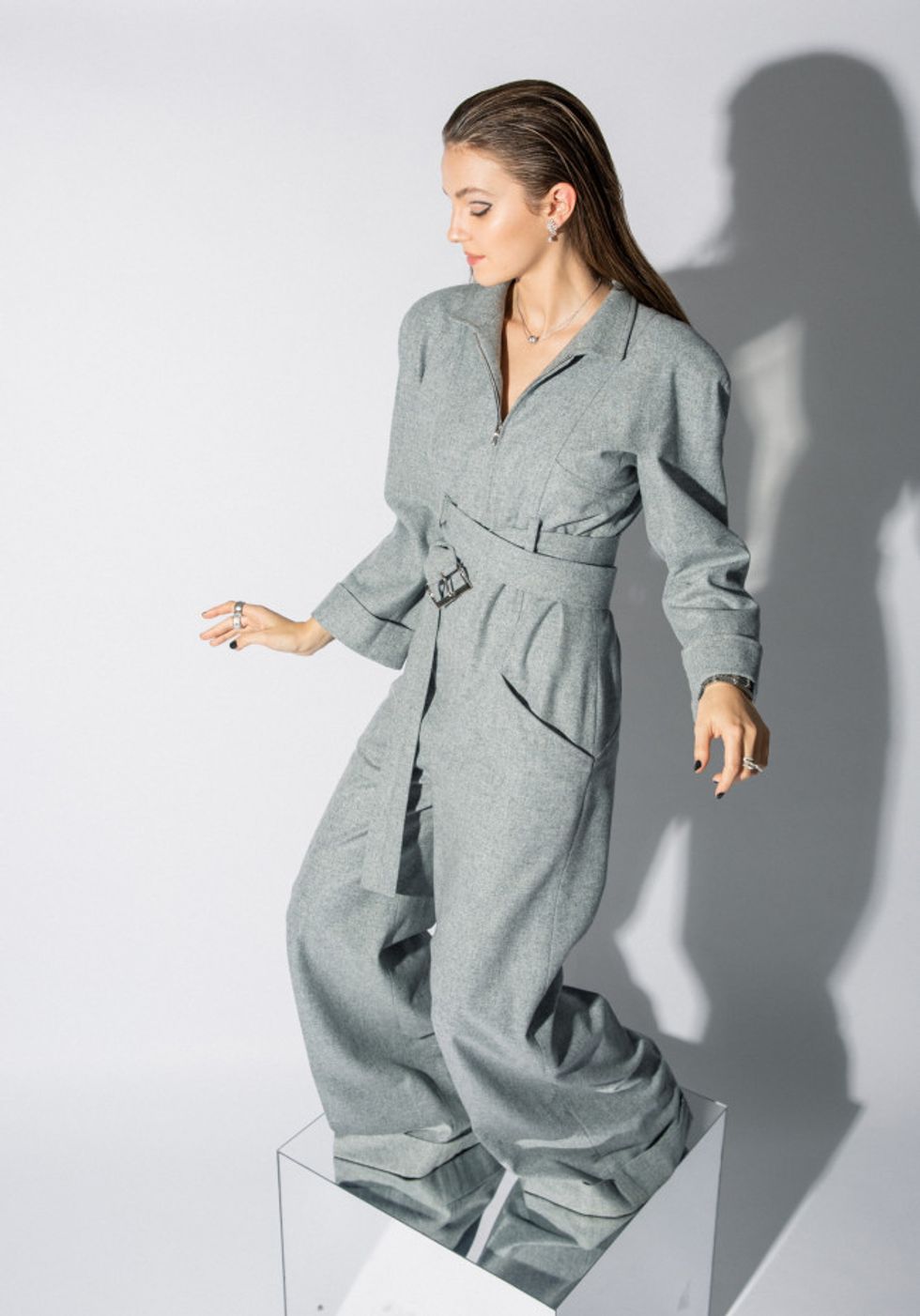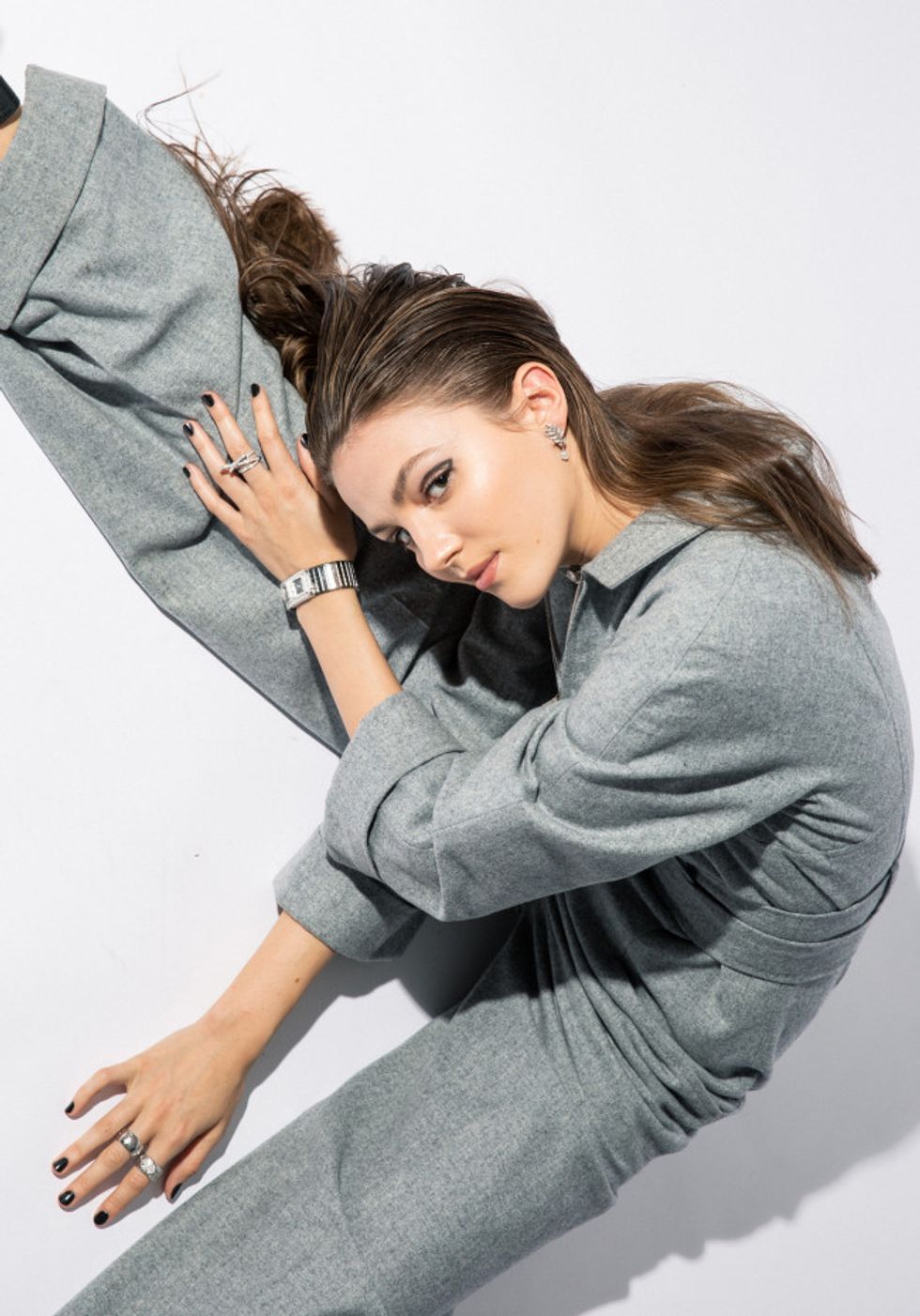 All of these career moves have prompted Hunt to relocate to New York. As for her favorite places in the city, "Any kind of bagel place. I had no idea that I was a bagel lover, but now I am." Like many, many others, she also likes to unwind with a solid Netflix-and-chill session. Of her current playlist, she says, "I'm watching
Maniac
because actually the people who are producing the show I'm working on also produced it. I recently finished watching
The Marvelous Mrs. Maisel
. Oh my god, now I want to be a woman in 1940s, 1950s. Oh, Rachel Brosnahan is so good. I also am totally obsessed with
Glow
. I went as Zoya for Halloween, and I tagged Alison Brie in a photo I put up on my Instagram. And she liked it!" We are sure that in no time it will be Hunt's shows and movies we are watching obsessively.
Credits: L'Objet Chessboard