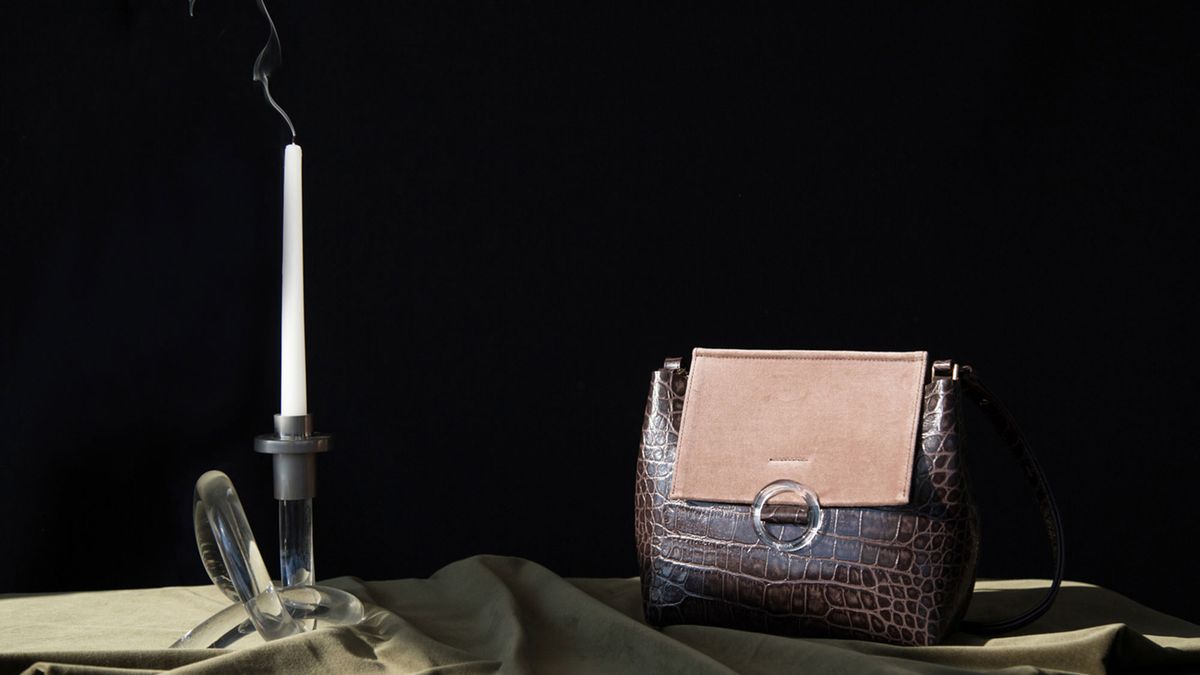 Designers
Yegang Yoo is creating the minimalist bags of our dreams.
Have you ever found yourself strolling through a store IRL and out of the corner of your eye, you spot a piece that makes you quite literally stop in your tracks? We know it's happened to us a time or two, and in this case, it was a mint-green satin handbag with a lucite buckle that had us melting into the floor at Opening Ceremony. It was by designer Yegang Yoo of
Imago-A
. The whimsical structure and delicate hardware of the brand still has us reeling weeks later, when we finally chat with Yoo about the line.
---
"All my focus is about different unique shapes that are original," says the fashion veteran, who, after graduating from Parsons, first got her start in the industry working for Hussein Chalayan in London. "It was the urge to create something that I didn't see in the market." Stints at Rachel Comey, Vena Cava, and Ports 1961 followed, the latter of which finally brought her into the world of
bag design
. "The challenge is to make that initial idea into a completely functional bag, because they have to be completely practical. Otherwise, no one's going to carry it. That is a really fun challenge for me."
With the adorable but tough-to-wear
micro bag trend
still going strong, it's refreshing to find a designer who considers workability an essential part of her design ethos. We're partial to the buckle mini (the style that originally caught our attention), but Yoo has a range of styles in leather and velvet that capture her aesthetic of architectural minimalism. "In the beginning, it wasn't about the hardware," she says of her now-signature buckles, "it was more about the shape. But recently I got into using lucite and mixing other textiles into bags. I think the inspiration comes from mostly modern interior design. Like Arthur Elrod, Pierre Koenig—they're all from the mid-century modern era. And then Dorothy Thorpe, I love her lucite candle holders and napkin rings."