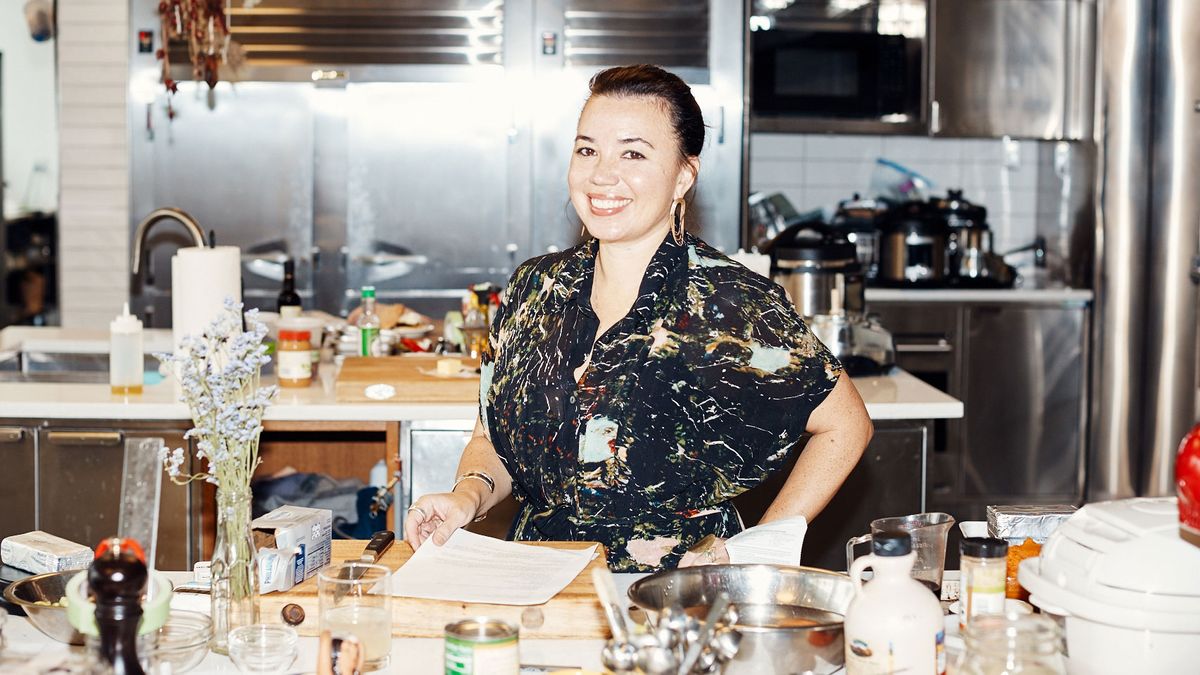 Career
The creative director is making food media more delectable than ever.
Weston Wells
Tomorrow is
Thanksgiving
, which means that people throughout the U.S. will be feasting on turkey and roughly 20 pounds of sides for one of the most epic meals of the year. And there's a good chance—whether you're with family or enjoying a Friendsgiving—that someone used a recipe from the pinnacle of 21st-century cooking,
Bon Appétit magazine
. That mouthwatering cover shot? Those tasty desserts? Thank creative director
Michele Outland
before you lick your plate clean.
The veteran of
Martha Stewart Living
,
Domino
, and
Nylon
invited us to her office at Condé Nast, where there was no shortage of food-inspired trinkets. "I joined here last December," she says as we admire a particularly amusing faux steak by John Derian on her coffee table. "I'm tasked with the 
Bon Appétit
print magazine and [our] four digital titles. I oversee the visual identities for all of the brands, bigger-picture sort of stuff."
---
For someone whose editorial career has spanned so many major players in food publishing, it's not surprising that Outland's upbringing in Colorado shaped much of her love for cooking. She explains, "My mom's a big cook. She's Korean, so there's that immigrant quality of trying to maintain that history of food. Then my dad's family is from Texas with that Southern type of cooking. Food was very much a part of our culture, so it wasn't strange to go further into the food world that I love."

We had hoped that much of her day would consist of tasting new recipes and cooking fancy lunches, but she assures us that her workload is similar to the rest of the media world, albeit with more snacks around the office. "I'm in meetings almost all day," she says, snagging us a fresh bowl of Starburst. "I have my print magazine team, photo team, branded content team, Epicurious team. I'm also on photo shoots a lot—that's the biggest part of my job and the part that I really enjoy the most."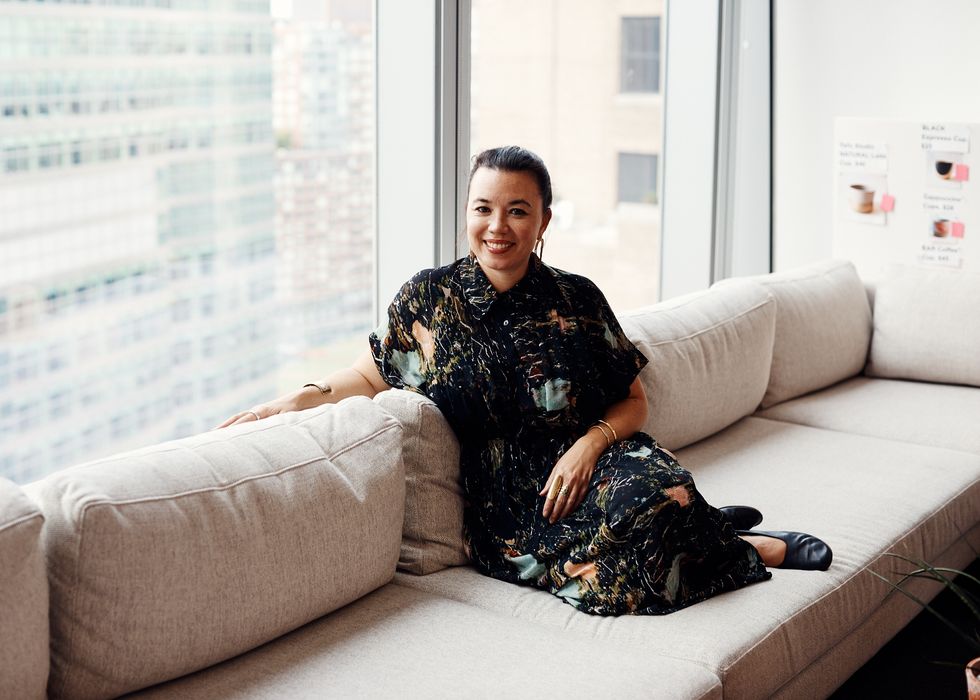 Outland offers to show us the
BA
test kitchen, where editors perfect the recipes that appear in the magazine and online. It's also where the bulk of their video content—including the sublime
Gourmet Makes
series—is filmed. She guides us out to the bank of elevators, and we ascend a few floors, where editors are prepping ingredients for a new round of dishes, and we struggle to maintain our composure—it smells delicious in there! "Anything chicken is good," she says when we inquire about her go-to recipes for the upcoming holiday season. "There's this vinegar gloss chicken that I love doing—that over polenta is delicious. We have an
'
eggs for dinner
'
story coming up soon, and I'm such a huge fan of eggs. Excited for an amazing poached egg salad."
But what about her last-supper meal—would chicken make the cut? She reveals that she'd actually prefer a slice of classic New York pizza. "We did a whole rundown of the best slice in New York," she says. "They're very much fighting words, [but] according to us, it's Scarr's, which I don't disagree with. But, you know, everyone has their slice in their neighborhood. For me, it's Village Pizza on 8th Avenue. But it's a New York slice—they're all pretty great out there."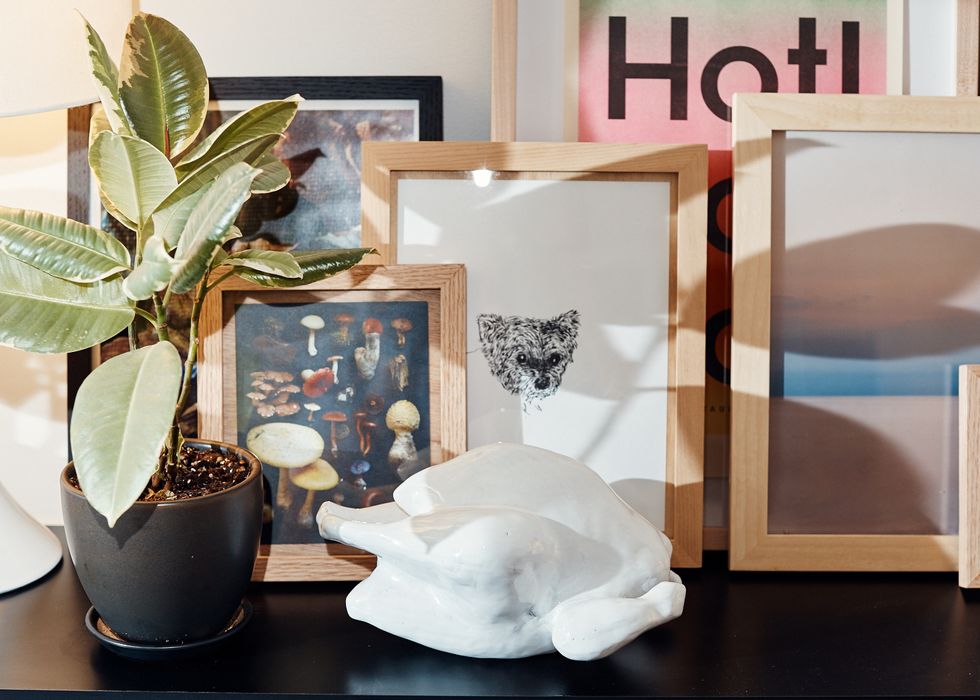 The creative director believes that it's this sort of loyalty to your local spot and the joy of a shared meal with friends that sparks such interest in food TV and other forms of media, even though fans can't taste the content outright. "Almost everyone has a food story or can relate to food. I think it's evocative, either in image or in video. With food, all senses are involved, but oftentimes sight is the first one. You start eating through your eyes." All you need to do is flip open to one of the many
Bon Appétit
photographs of a steaming pasta bolognese or an ice cream cone mid-drip to understand this phenomenon.
As we make our way back to Outland's office, she finally reveals what all foodies really want to know in this social media heyday—how to take the best picture of your meal for Instagram. "It really comes down to lighting," she says, smiling. "Go overhead, get some good light, and you're there." If there's anyone we trust to make our next post not only look great, but taste out-of-this-world delicious, it's her.
Want more stories like this?
The Men Behind Today's Most Glamorous Cannabis Pens
Dreaming of Your First Birkin? Caitlin Donovan Can Help with That
The Restaurateur Behind New York's Best Egg Sandwiches Stocks Her Freezer with Kit Kats