WWWRN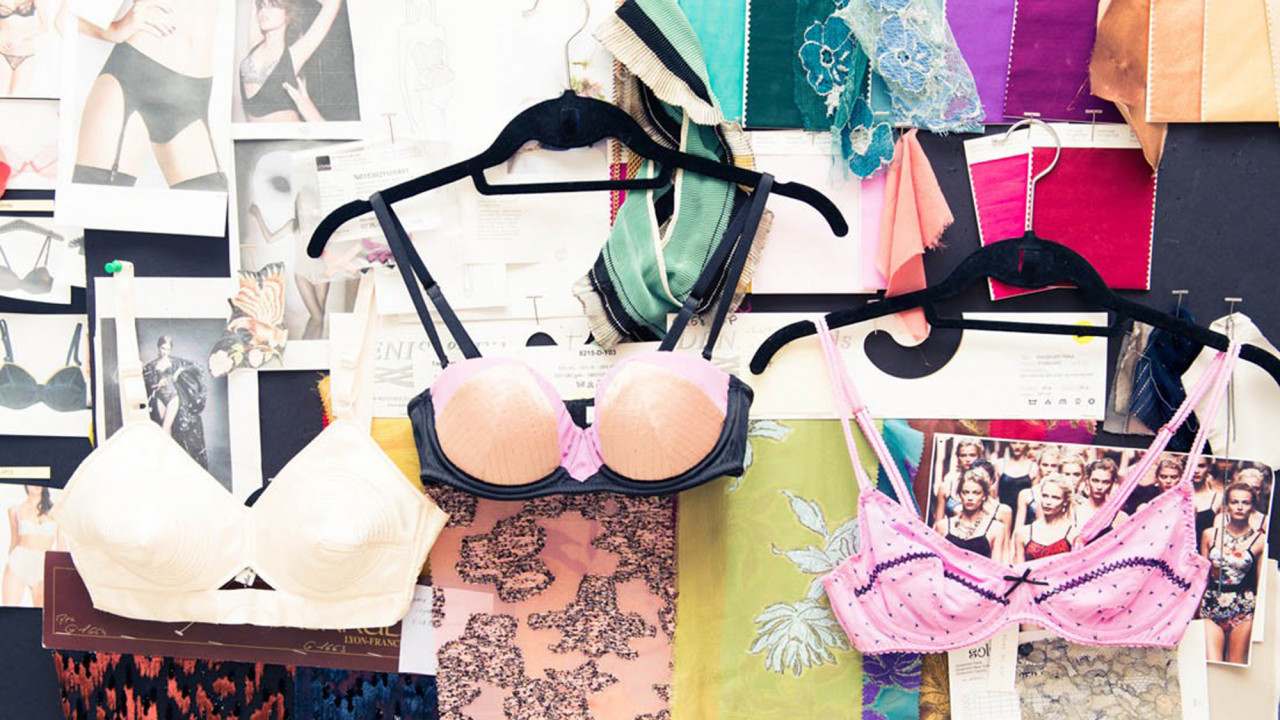 24 Bras Our Editors Love
Give your girls what they deserve.
We can't imagine another article of clothing as simultaneously revered and loathed as the bra. Think about it—since the day you realized you had finally grown boobs, you've probably been searching for a style that combines the trifecta of comfort, style, and support. And more often than not, you can only find two out of three. But design has come a long way in the past few years, and more designers than ever are creating options for the triple A's to the quadruple G's among us. Happily, as an office filled with 99 percent women, we've amassed a range of bra recommendations as varied as our cup sizes. Check out our 24 favorite brands and styles below.
---
Hannah Baxter- 32A
Editor
1. Lonely Scout Bonnie Underwire Bra: As a proud member of the itty bitty titty committee, I see bras as more of a fantastical adornment than any technical necessity. But I do like the structure of an underwire on occasion, and no one does it better than Lonely. I just got this Bonnie set and could not feel more beautiful, or supported, when I wear it.
2. Richer Poorer Cutout Bralette: Most days I just want a comfortable bralette, which is why I currently have three from Richer Poorer on rotation. Snag one before they sell out again.
3. Cuup The Plunge Mesh: With 42 sizes in their range, Cuup is truly a bra brand for everyone. I'll never not love a classic black mesh style, so I'm adding this to my online cart ASAP.
---
Ivanna Martinez- 34C
Social Media Associate
1. Savage x Fenty Demi Cup Bra: Saw it on the runway. Immediately bought it. Feel like a superstar wearing it. Need it in all three colors. It's Rihanna-approved. Any more questions?
2. Uniqlo Wireless Bra: This guy started off as my training bra and has been with me ever since. I love how it keeps everything in shape, and it's wireless! It's perfect for lounging, but also great for when you need support. I once forgot to take it off before falling asleep, and didn't even notice!
3. Calvin Klein Satin Lift Bra: THIS bra. Never been picky about my wire bras until I started wearing this one. Everyone has that one can't-live-without-it bra, and this one is definitely mine! I love the soft material they use for the cups, and the seamless straps make it feel like I'm not wearing anything. Seriously, if you haven't jumped on the CK train already, I suggest you hop on it ASAP.
---
Leah Faye Cooper- 34D
Editorial Director
---
Katie Becker- 32D
Beauty Director
1. Chantelle Champs Elysees Lace Demi Bra: I love a demi or balconette bra when I want to look sexy for myself or someone else. Chantelle bras have super-special designs that are extremely functional (did they hire engineers?), but also have gorgeous cuts and lines to them. This is my favorite lingerie company.
2. Natori Understated Bra: This design is the ultimate t-shirt bra. It's soft and doesn't show any lines or texture, but still holds the ladies up.
3. Athleta Renewal Bra: Both my best friend and I swear by this bra for comfy days or when certain shirts look better with a little less, let's say, volume. I take out the cups inside and often use the racerback hook, too. For me, this is the no-makeup makeup of bras: the no-bra bra.
---
Jodi Taylor- 34B
Associate Editor
1. Knix Evolution Bra: An amazing t-shirt bra. It's 100 percent the most full-coverage bra I own (with the exception of sports bras), but its comfort level and versatility—it can be worn eight different ways!—make it more than worth it.
2. Nike Indy Sports Bra: I probably (OK, definitely) have enough sports bras to last me a lifetime, but they're the only "shirt" I wear to the gym, so I like to have a variety, and you can always count on Nike to deliver both support and style.
3. Agent Provocateur Madelina Plunge Bra: I'm a firm believer that everyone needs to own at least one sheer bra. Trust me when I say that you'll wear it more than you think. The lined bottom cup of this Agent Provocateur one will give you the support you need and feels buttery-smooth on the skin.
---
Carolina Dalia Gonzalez- 34A
Editorial Fellow
1. Lululemon Flow Y Bra Nulu: This classic sports bra does everything your ex couldn't; it's extra comfortable, super supportive, and makes you feel good. It's my go-to relaxed choice for spin class, errand-running, traveling, and everything in between.
2. Free People Lovesick Triangle Bra: I have a soft spot for delicate, intricately designed lingerie, and this bra truly nails it. The bra comes in baby blue, which I have a feeling will soon be the next millennial pink...or Gen Z yellow.
3. Eberjey Greta The Longline Bra: Longline bras have become my newest obsession for a very important reason. Other bras have a band that starts to dig into my skin after a while, which is just plain uncomfortable. Longlines are the perfect fix for that and can also make for a very cute crop top!
---
Nandi Howard- 32C
Editorial Production Fellow
1. GCDS Fishnet Bra & Panties Set: GCDS is one of my favorite streetwear brands, and I am dreaming of the all-pink looks I can pull off with this fit.
2. Nubian Skin The Naked Bra: I love the brand Nubian Skin, and the message of inclusivity behind the company makes it easy to support. This is the perfect bra to wear under anything, and it matches my skin tone so I don't have to worry about a bright bra color popping out of my shirt!
3. Fila Logo Sports Bra Top: Fila has been making a comeback, and I am all the way here for it. This logo sports bra is ready to wear just as-is, or it can add a little style to your workout look.
---
Valeriya Chupinina- 32D
Beauty Intern
Part of the series:
WWWRN