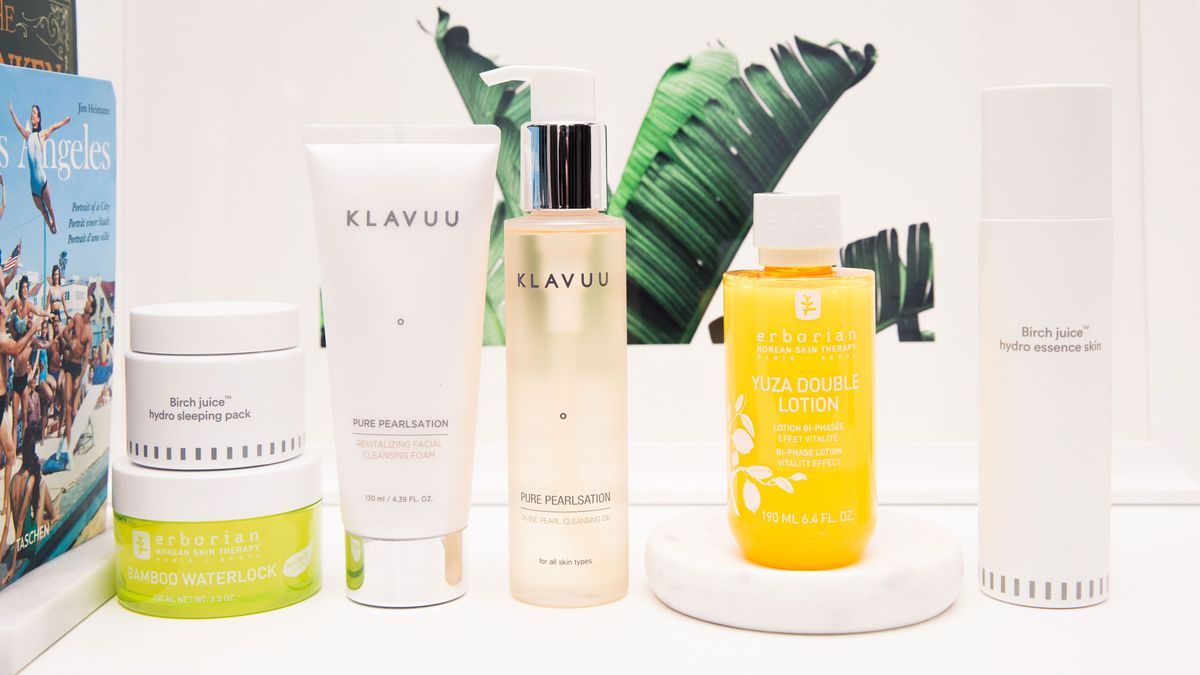 Skin
Why "Skip Care" Is the Next Major K-Beauty Trend
If you're a skin-care fanatic, you need to know about this.
When I recently
traveled to Korea
with AmorePacific, I naturally expected to learn about approximately 7,493,572 new products I needed to add to my regimen. I figured that I, as an American living thousands of miles away from the epicenter of K-beauty, was missing out on the elaborate and wonderful multi-step process that Korean women are said to partake in on the daily. And while I did fly home with a suitcase quite literally bursting at the seams with new products, I was surprised to find that the infamous
12-step skin-care routine
has begun to give way to a more minimal, streamlined approach known as "skip care."
Thanks to millennials and our preoccupation with everything fast and efficient, our guides explained that the new trend in beauty is to undergo something of a "cosmetics diet." There has been a significant reduction in searches for the seven or even three-step skin-care routines, and much more of an interest in a method that identifies the essential ingredients for maximum dewiness in order to avoid unnecessary products. In essence (pun intended), Korean women want all of the benefits of powerful actives without resorting to a multi-step process. The glowing, bouncy,
hydrated skin
we've all come to love thanks to K-beauty is still very much alive, but with highly effective serums and toners in place of many of the additional steps.
Every store we visited in the renowned Myeongdong area of Seoul was touting what some consider the biggest launch of a new K-beauty product since the cushion compact. Laneige has created the Cream Skin Refiner, which combines the deep prolonged hydration of a cream with the refreshing and purifying effects of a toner. Although it is unfortunately only available in Korea as of now, I happily tested it for the remainder of my trip and found that my skin (which was still ravaged from the effects of a 14-hour flight) was soothed and hydrated despite my lack of other products. In truth, it was tough for me to eliminate so many of my beloved products aside from a cleanser and moisturizer, but I was pleased to see that my complexion retained maximum glow without seven additional steps.
Of course, I can't exactly afford to make a trip to Korea once I run out of my tiny bottle of Cream Skin Refiner (if you are going, please hit me up), so in the meantime, I've rounded up my seven favorite hydrating serums, masks, and oils that keep my skin glowing. Whether you use them on their own or add them into your skin-care routine, you can't go wrong either way. Check them out below!
---
1/7
CeraVe Hydrating Facial Cleanser
, $13
In the depths of winter, when my skin is raw and angry, I switch to this simple hydrating cleanser, and within days it helps to soothe and moisturize.