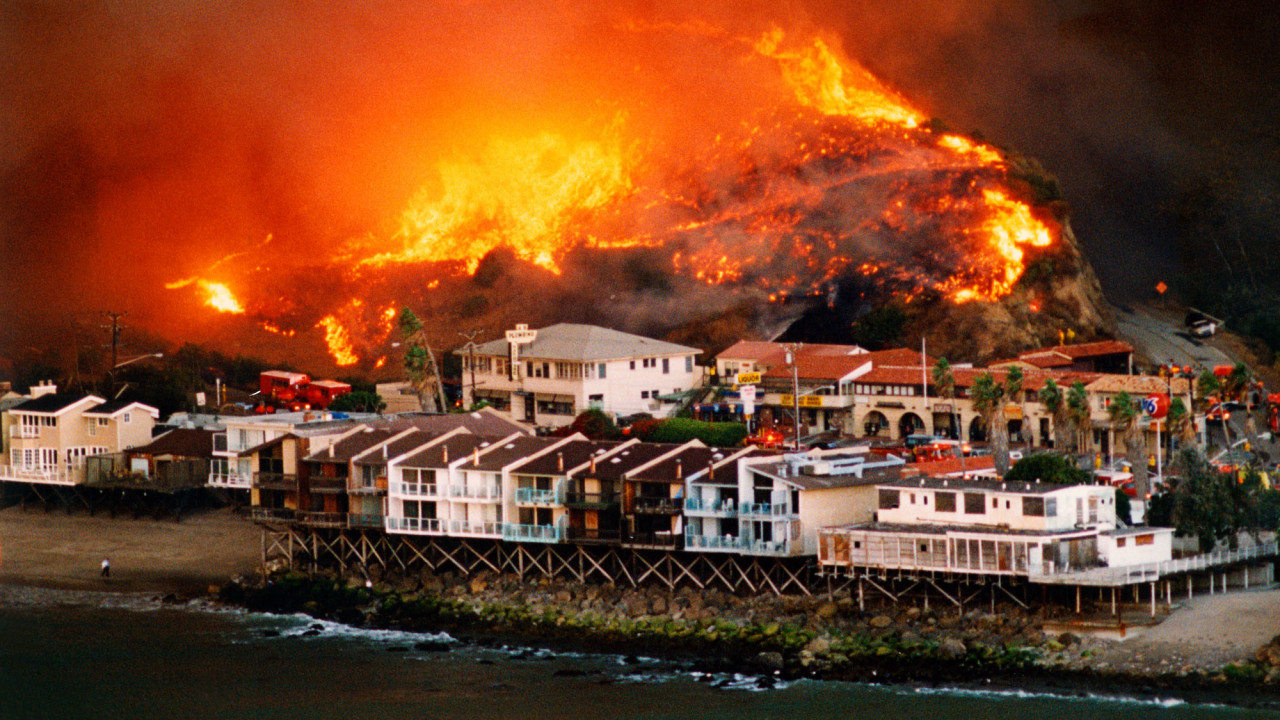 The Best Way to Support California Wildfire Victims
Or consider a random act of kindness, as per the LAFD.
Two short weeks ago, my boyfriend and I drove up the coast of California. We stopped for gas in Malibu. We pulled over on a small beach along Route 1 and watched the sunset. All was calm. It hardly seemed possible that the worst wildfire in the history of California was imminent.
Last Thursday, Camp Fire broke out in Northern California, which has now received the unfortunate distinction of being the deadliest wildfire in the state, ever. So far, 44 people have been pronounced dead, but that number will likely rise, as more than 200 people are missing, according to The New York Times. Previously, the Griffith Park fire in Los Angeles in 1933 was the deadliest, with 29 people lost. Camp Fire is only 30 percent contained, and it has already torched about 117,000 acres.
On the same day last week, two more wildfires broke out—the Woolsey Fire and the Hill Fire in Southern California. Woolsey, which has killed at least two people over an area of about 90,000 acres, has been burning in Ventura and Los Angeles counties, and Hill has burned through a relatively smaller swath of Ventura County (about 4,500 acres).
The tragedy's scope is unprecedented. It has also left California's resources stretched in a very real way. And though the state needs aid, the Los Angeles Fire Department clarified that there's nothing they need less than random supplies. "There are rumors that Los Angeles Firefighters are in need of donated food or supplies, such as blankets, wipes, water, energy beverages, snack bars, toothpaste, or eye drops during current wildfires," they wrote. "Nothing could be further from the truth." Instead, they ask those who want to help to donate directly to charities equipped to deploy assistance to large groups of people who need help.
Their first pick is the American Red Cross Los Angeles Region. If you head to their website, they say the same thing: "Please avoid bringing donated items like food and clothing to Red Cross shelters at this time." Instead, they ask that you consider donating money, which is "the best way to support disaster victims." Head here for an easy way to make a contribution.
In the LAFD's very sweet message, they note that if "giving is part of your DNA and truly unavoidable (we do understand), please consider a Random Act of Kindness to a stranger in our honor," which might be the nicest thing we've read all week. Though it may seem futile to buy a coffee for the person behind you in line, you never know whose life you might touch. (I know two people in New York who have family or friends who have lost their homes in the fires, and I don't even know that many people.)
Firefighters also noted that you can donate to the LAFD Foundation directly, which is working to fund special hydration backpacks that the firefighters' recent budget didn't support. There's also the Widows, Orphans & Disabled Firefighters Fund and the Fire Family Foundation.
A few more options: The California Community Foundation's Wildlife Relief Fund, which provides immediate financial assistance to those who have lost their homes in the fires; and the United Way of Greater Los Angeles and Northern California, offering emergency help to victims, especially those who are in a low-income bracket.
It's still unclear how the fires began, though California officials are looking into two utility companies that called in incidents around the time and near the location of the start of the Camp and Woolsey fires, CNN reports. But with no rain predicted this week, and climate change very much a reality, there will likely be more fire before these are put out. The only small bit of good news? The Santa Ana winds are slowing down for now.
Photo: Getty
Want more stories like this?
7 Secrets I Learned Making $11 Million for Charity
Over Plastic Straws? There's a Luxury Solution to That
Jewelry Designer Waris Ahluwalia on Why Philanthropy Is Part of Wellness