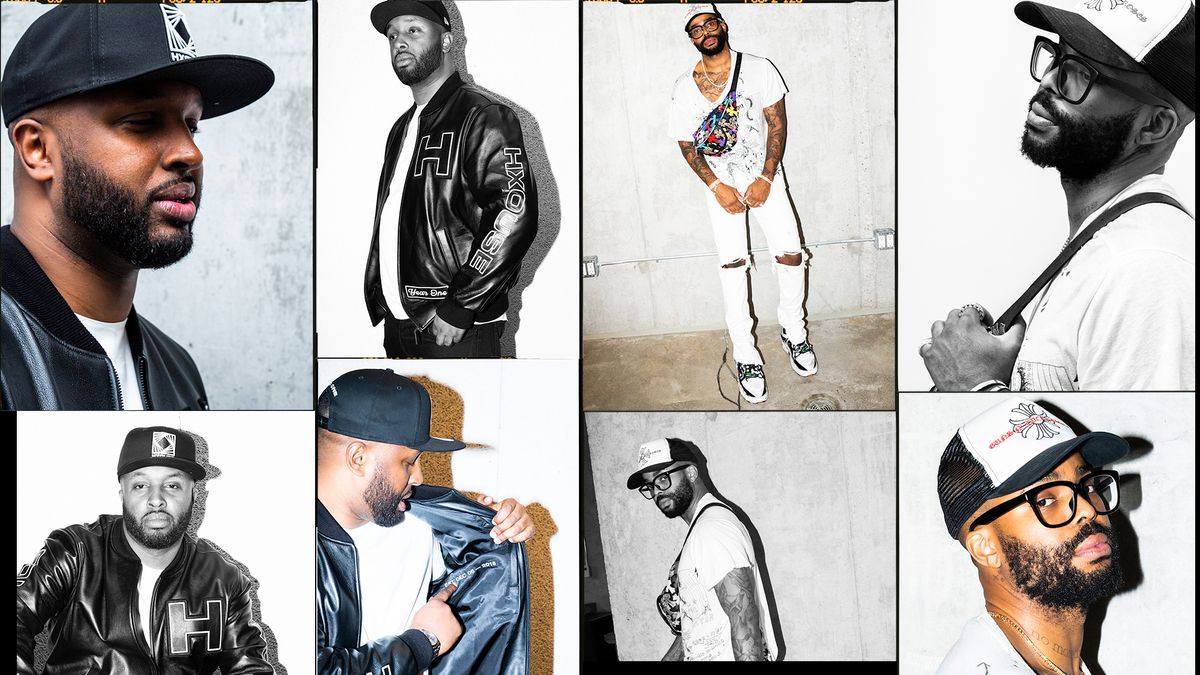 Culture
Coming to you from XO's Creative Director La Mar Taylor, Ahmed Ismail, and The Weeknd.
Renée Rodenkirchen
Designer
Ashley Combs
"We know that the system is broken. I just don't want to talk about it anymore because that's a lot of time, energy, and bandwidth that I don't want to waste. Everything I was taught, I untaught myself,"
Ahmed Ismail
says with fervor as we sit in a boardroom at the newly minted creative incubator for Toronto's youth, 
Hxouse
. Hxouse is the brainchild of Ismail, founder of Influencers PR and a former congressional aide, XO's creative director,
La Mar Taylor
, and Abel "
The Weeknd
" Tesfaye. It was an idea born out of frustration in the lack of infrastructure and tools available in the creative space within Toronto.
"I witnessed in my travels that I was coming across a lot of Canadian creatives in different sectors—whether it was fashion, photography, film, etc.—and they were always abroad," Taylor tells us. "They left home because Canada lacks the creative infrastructure to retain their creatives."
---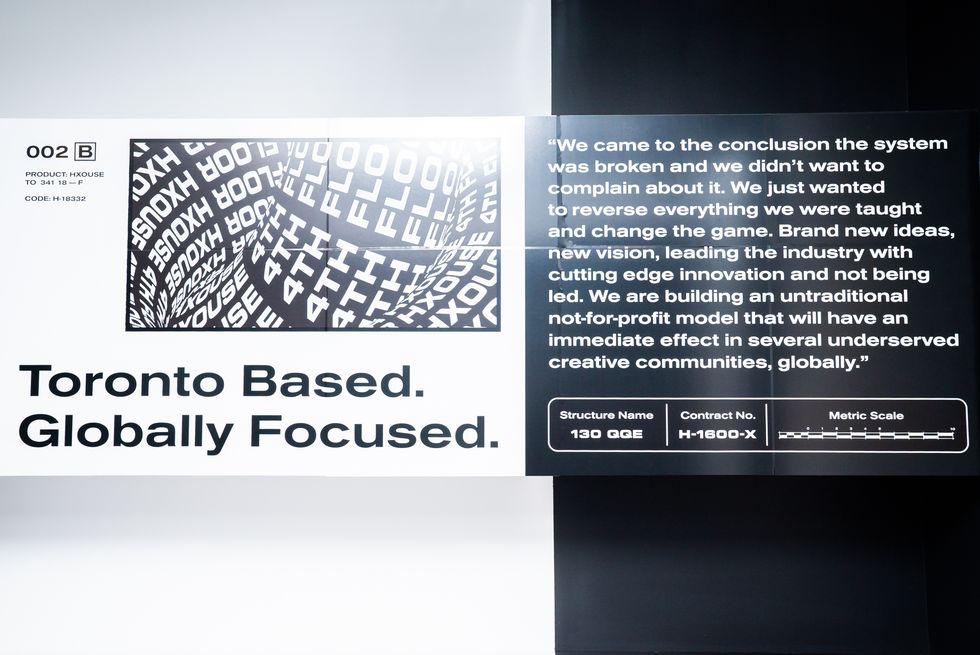 Hxouse resides within a 30,000-square-foot space designed by Daniels Corporation and nonprofit developer Artscape, called the Artscape Launchpad Daniels project. The incubator program is the largest project the XO crew has ever taken on, teaming up with George Brown College and Ontario College of Art and Design (OCAD) to help it come to life. It was an 18-month labor of love, which had Taylor and Ismail meet with professors and faculty from George Brown College on a weekly basis to craft a curriculum that would prepare students for careers of the future.
As for the space itself: It's equipped with state-of-the-art technology and resources for a myriad of different creative fields, like 3-D printing, recording studios, and graphics suites, just to name a few. It allows members full access to the workshops and experts. Megabrands (think Nike, adidas, and Puma) also play a part
—
giving Hxouse the rare opportunity to forge their curriculum in a way that ensures it stays current with industry demands. We had the opportunity to sit down with both Taylor and Ismail at Hxouse's two-day launch event this week to chat about how Hxouse came to be (it all started with a tweet), why the project was so special to them, and what's next.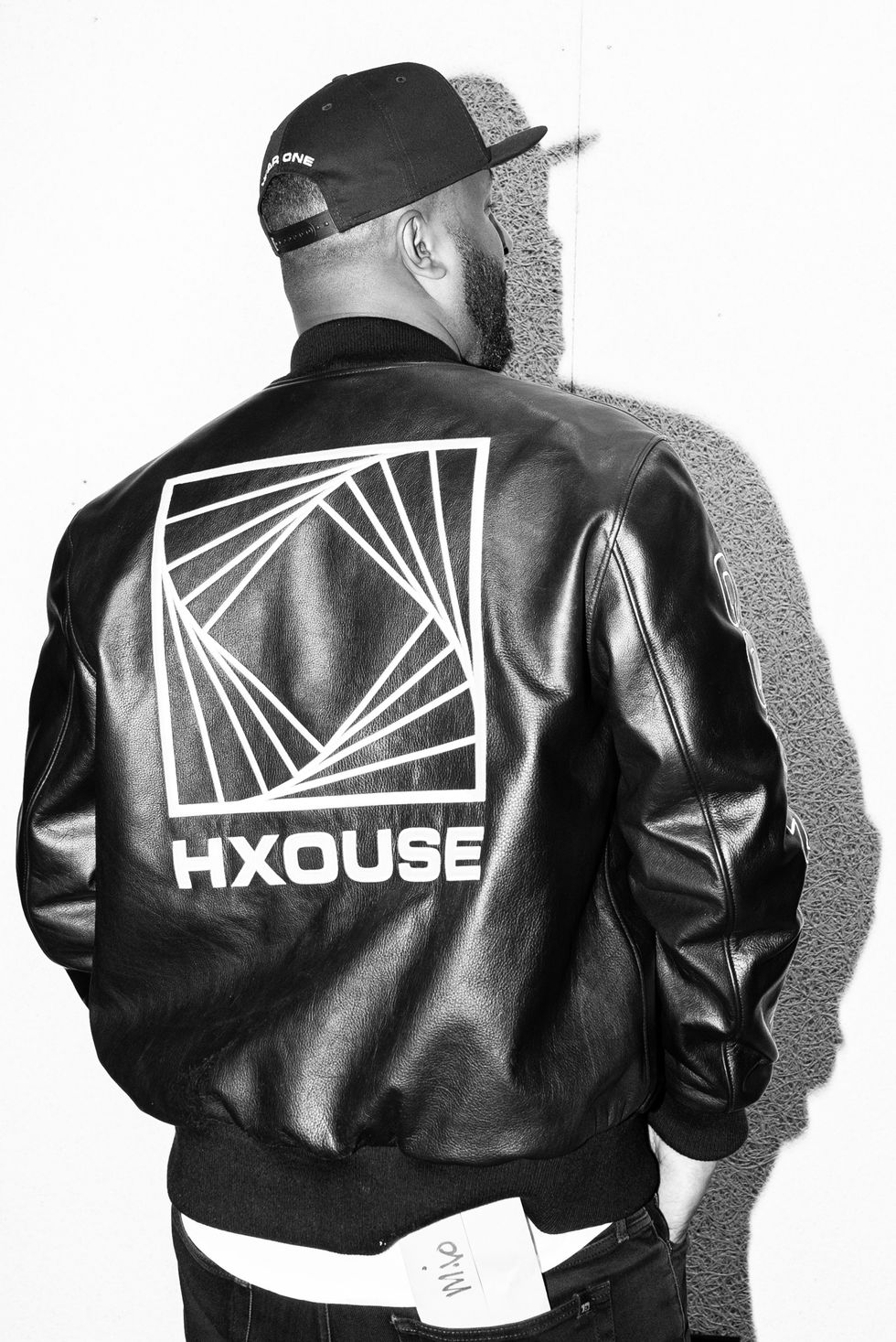 Ahmed Ismail
They don't want young creatives to have to suffer the same hardships they did:
Ahmed Ismail:
"I'm a first-generation immigrant, my mom came here with maybe $600, 30 years ago this month actually, November 11th. We wanted to excel and do everything by the book, but even if you do it right
—
go to school, graduate
—
there's still this: Who is going to invest in that person to get them to the next level? How do you apply for a job that says [they need] 10 years' experience, but we're only going to look for someone who is a post-secondary graduate? It's these things that have made it very difficult for students to get to the next level. We wanted to create a way for kids to come out of our program and be prepared for the business world, whether that's learning how to put a business plan together, learning how to build a production team, learning how to collaborate and grow your own talent.
"Ideas are always stuck in your head as a creative, and the more they're stuck in your head, the more they take up real estate. La Mar tweeted a piece of lightning into my life on December 5th, 2016. [
Ed note: Taylor tweeted that he wanted to create an incubator for the creative youth in Toronto before he reached the age of 30.
] A friend of mine said, 'You've got to read [this tweet], La Mar is talking the same language as you.' The only difference is that I knew he had the vehicle and the platform to deliver it on time and exceed everybody's expectations. That tweet personifies everything they went through, I went through, and the challenges of a system that we can fix so we don't have to go to government, we don't have to go to anybody. We wanted to build that system and then the world can catch up to us—we're pioneers."
La Mar Taylor:
"Hxouse was super important to me because I feel Toronto creates the best creatives in the world, and oftentimes they don't get the opportunities they need to really take [themselves] to the next level. Canada lacks the creative infrastructure to retain their creatives from leaving. If you want to make it in your craft, you have to leave the country in order to do so."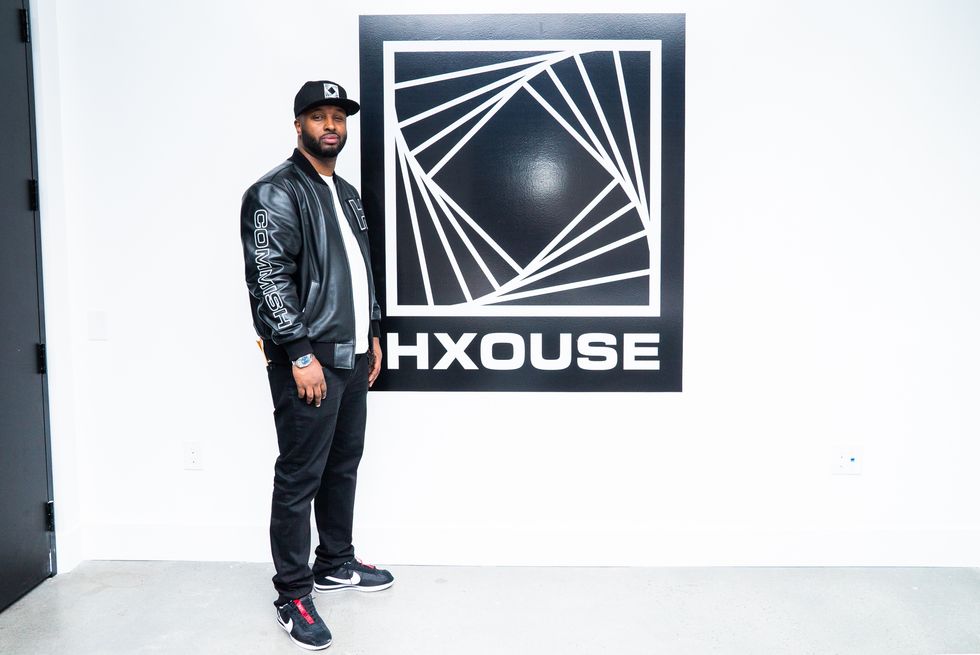 Ahmed Ismail
How it all came together:
AI:
"The process was the biggest journey I've been on in my life. There are so many layers to everything. It's not the celebrity that was the difficulty, it was everything else. Everyone felt like we were too crazy, too young, not from the right neighborhoods—they never thought that we could do this, or the celebrity thing [having The Weeknd involved] sometimes threw people off. La Mar and I knew that we didn't really have any friends going into this and that we were going to do it alone. What helped us was the blanket of support and protection that XO provided us. The management, Abel, every day they were so intrigued about the project. I went to every incubator you could imagine, I traveled to almost 22 cities, studying how they pull together things like this in the creative sector."
LT:
"[It was] very rigorous
—
lots of flights, lots of sleepless nights, lots of back-and-forth with all of our partners, trying to come up with the formula of what Hxouse is, what we want it to represent, and how it's going to resonate with the city."
On the structure of the first program:
AI:
"The first pilot phase that we have is the No More Dreams program. It's a one-day course where we take in 70 students that have to work in a collaborative environment with our staff in a seven-to-one ratio. La Mar, myself, and all of our faculty oversee it; we give you a project for a design challenge, you pitch it. The strongest team or winning team doesn't move on; the best people in the group move on. You then get invited to a second group, and the top talents graduate from a one-day course to a one-week course. A longer course then starts in January that is more one-on-one."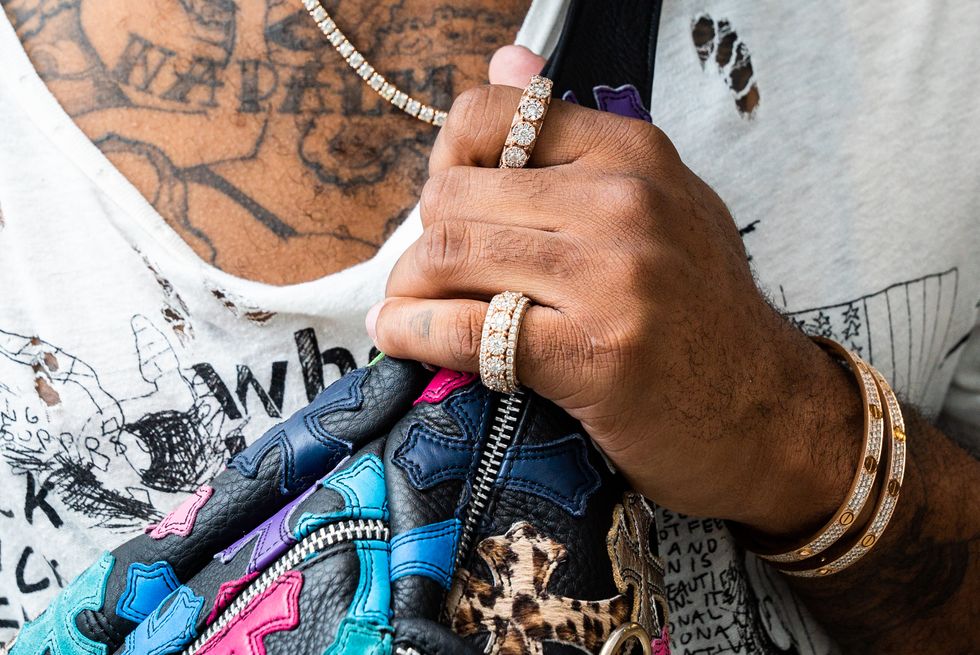 La Mar Taylor
How they put the curriculum together:

AI: "The curriculum had to meet our standards, as well as academic standards. What we did was we worked with George Brown [College]. La Mar would fly in from wherever he was—prepping for Coachella or the Starboy comic book release—and every Saturday morning, like clockwork, we were at George Brown at 8:00 AM for ten hours. We would go over the curriculum and go over it again—everything about La Mar and myself is hands-on; we don't allow people to get into our creative process because then, if they jeopardize it, it's like Halsey said on the panel, you can't blame them, you have to blame yourself. George Brown probably thought we were joking, but as they saw our commitment to this project and that we were working long hours, their support blossomed, and now we have some of the best faculty I've ever seen. Our curriculum is real-world industry curriculum, and we ask our corporate partners what they're missing in the creative sectors in their own companies, and then build that into our curriculum. Therefore when our kids come out, they can be hired."

How they chose their partners for the project:

AI: "There are a few mandates to work with Hxouse. Everybody wants to work with stars, and that's not good enough for us. The philosophy of Hxouse is similar to that of XO; we say no to more than we say yes to. Our corporate partners had to make sure that their project supported the creative community in multiple ways, the most important being to hire our students after the program. If there is an internship, an academic or job component, we take those partnerships a little bit more seriously than just a blank check."

Their hopes for the Toronto community:

LT: "I hope this program gives everyone an equal opportunity. I feel everyone deserves to get a walk to the door, but getting through the door is up to them. I feel everyone deserves a fair chance, so I want to create a fair opportunity [for them] to collaborate and grow their skills."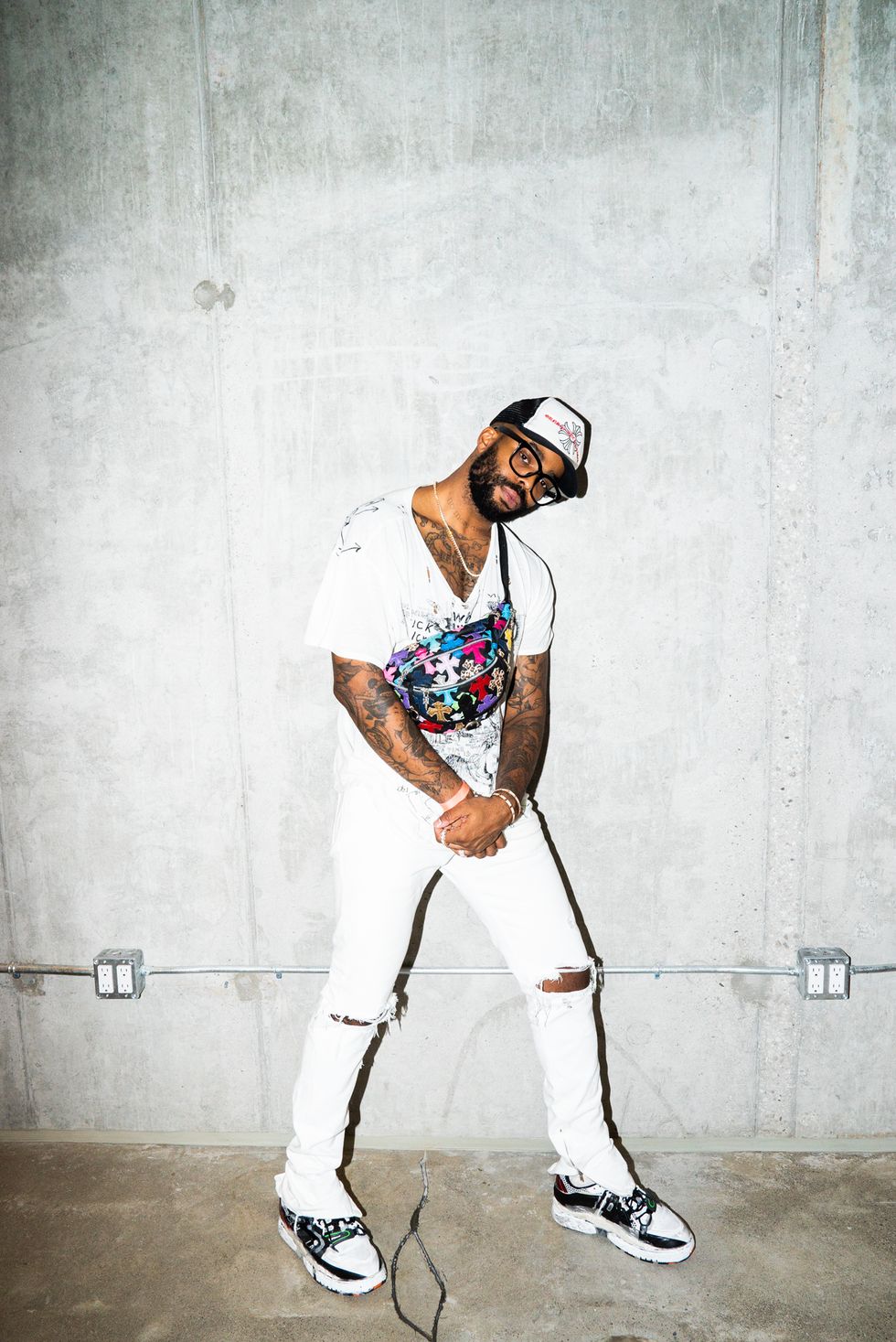 La Mar Taylor
The feedback they've received so far:

LT: "Everyone is super appreciative that the space is built and that we're bringing together creatives from different disciplines and channeling an ongoing conversation."

What they personally learned throughout this journey:

LT: "That you can achieve anything that comes to your mind. No idea is too far-fetched; as long as you have a good team around you that really trusts and believes in your vision, anything is attainable."

AI: "That you can't cheat the grind. You can learn how to do five great things in one step, but you can't cheat it in the sense that the amount of work you put into something will always show. La Mar, Abel, and Drop are meticulously working on making sure that every student walks in and their shirts are placed on their desks with a serial number of who they are and what team they represent. The attention to detail is unreal."

What the future of Hxouse holds:

LT: "The next phase is approving the concept for year one and touring it, whether that's building physical structures in different markets or doing pop-up workshops of Hxouse in different cities."

AI: "The next phase is [also] hopefully more courses that divide the creative community up a little bit more, so that people can be more centralized in their own studies."