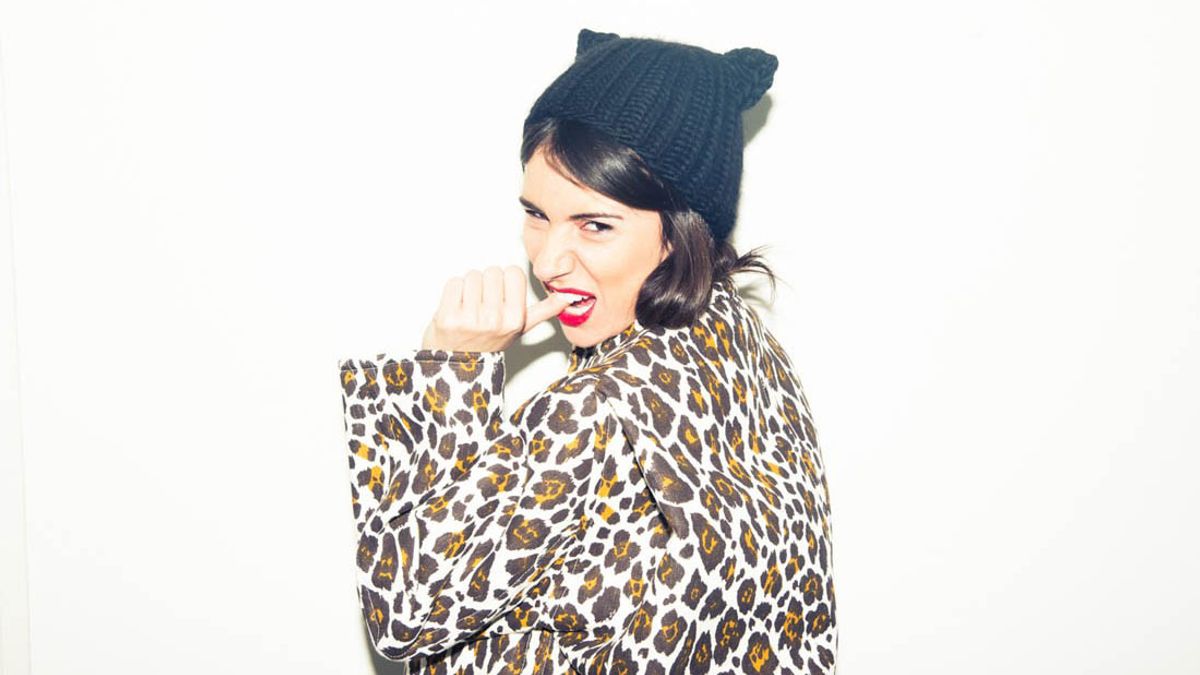 Fashion
From beanies, berets, scarves, and more, shop them all right here.
Somehow, without us really realizing, it became fall. And not just the pumpkin spice, golden leaves, going-apple-picking fall. We mean the chilly, blustery, oh-my-god-my-skin-is-totally-freaking-out fall. But don't let the complete and utter lack of sunshine during your waking hours get you down—that's all the more reason to
update your wardrobe
. Winter accessories are one of the best parts of seasonal shopping, in our opinion, because it's a whole other category to make your look stand out in a crowd. Hats, scarves, mittens (yes, MITTENS), gloves, and socks don't have to be boring anymore, we promise. Designers are hearing our call for fun and fabulous additions to our
cold weather outfits
, so find yours from our 33 favorites below.
---
1. Scarves
We're extremely excited to start wearing scarves again. (This editor especially, because she chopped her hair off last spring and will no longer have to deal with it getting caught in the folds.) There are dozens of different options for a scarf, from classic knit wool to delectable cashmere to over-the-top faux fur. We recommend snagging one of each.
1 / 9
Zara Plaid Scarf
, $36
We pick up a new Zara scarf every year because they're cute, and when you inevitably leave it hanging under a bar stool, you won't feel devastated. Enjoy it, whoever finds it next.
2. Mittens & Gloves

Believe us, you need a good pair of gloves when you're walking around in freezing cold weather. And if you're truly fashion-forward, you won't be afraid to give old-fashioned mittens a go, either. Consider them your latest opportunity to turn your look into a LEWK.
3. Hats
'
Tis the season to embrace hat hair and say goodbye to shampooing every other day. (Absolutely no judgment here.) We
'
re partial to wearing beanies once winter rears its chilly head, but berets and—believe it or not—bucket hats are making a strong case as go-to styles for the season.
1 / 9
Obey Briean Beanie
, $22
If you don't want any frills, but still need to keep your head warm and look *cool*, this is the beanie for you.
4. Socks
We hope we
'
re not the only ones who genuinely *love* getting socks as presents. Who wants to see a boring white or black sock peeking out from your amazing trousers or killer sneakers? No one! It's time to up your sock game now that closed-toed styles are a must—although we couldn't leave out an evening sock in case you want to channel our girl Miuccia Prada and wear them with heels, or better yet, furry Birkenstocks.