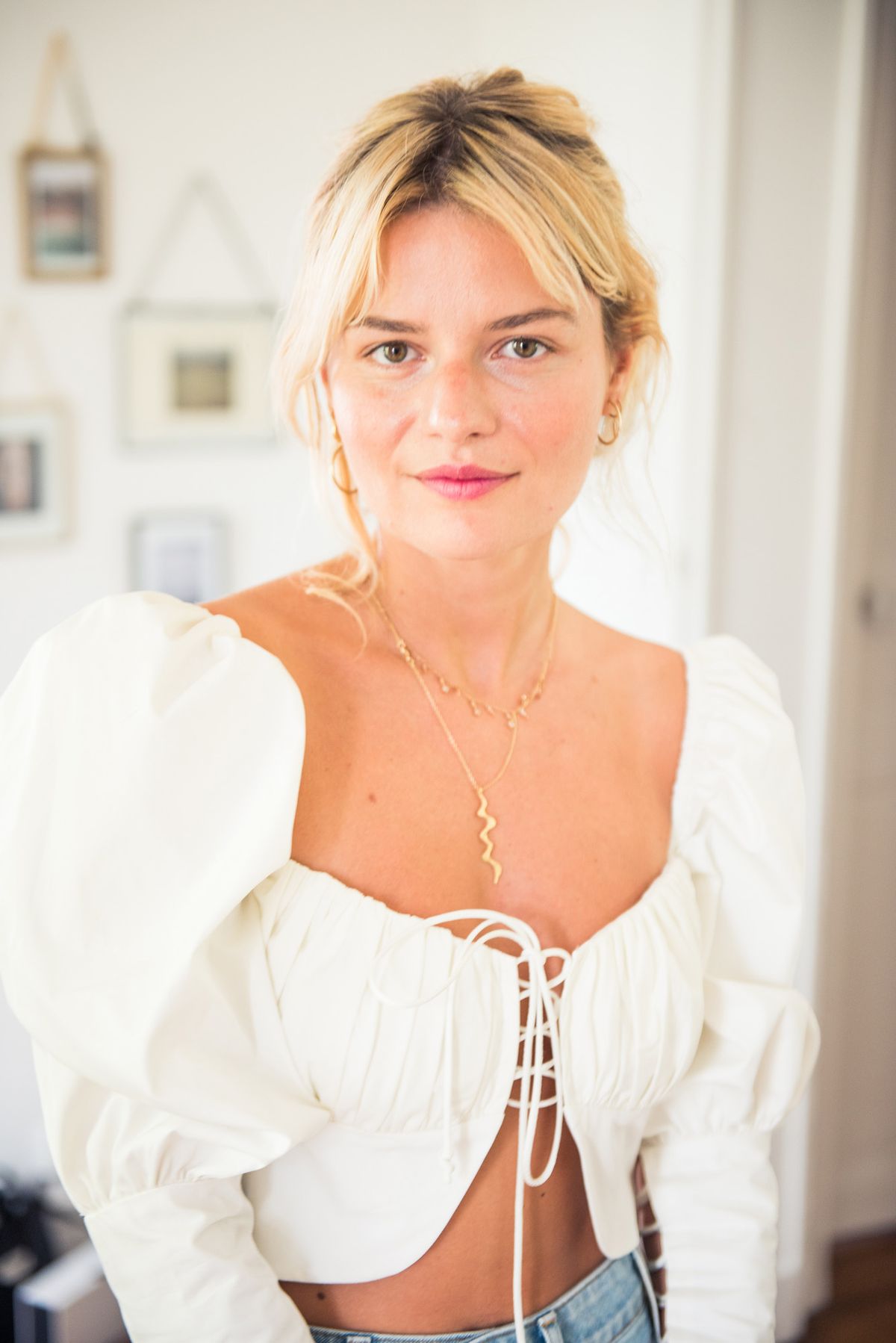 Closet
Mixing Réalisation Par with Jacquemus like no one else can. Paris.
Meagan Wilson
"A good pair of jeans, a top or jacket that's a bit oversized, and an elegant pair of shoes" is the formula for a French girl uniform according to a stylish Parisian. The sartorial mathematician in question is writer
Sabina Socol
. She's mastered, albeit inherently, that inimitable ease of style that's so alluring and compounded it with a twinge of Romanian flair, creating an entirely nonpareil aesthetic. Evidence practically oozes from the sage-hued walls of Socol's 11th arrondissement apartment
—
crown moulding and gold-trimmed fireplace juxtaposed with an eclectic mix of
mid-century furnishings
by way of mushroom lamps. All this to say, it multiplied tenfold when we reached her dressing room. There we found shelves of strappy sandals and Mary Janes in every color, sparkle, and print (each one leaning more towards classic than kitchy), and more flowy, sweetly-feminine Réalisation Par summer dresses than we've ever seen. Occasionally, when we could pry ourselves away from the three balconies overlooking the park below and get back to the Diptyque-infused air inside, we came across an unexpected sequined CHANEL and the teensiest taxi-yellow Jacquemus bags. "I often like to add something unexpected, what I like to call 'tacky chic,'" Socol laughs. For the record: There's nothing tacky here! Instead, it was a lesson in cooler-than-we-can-handle indie brands like Danse Lente, Mari Giudicelli, and Attico. Don't believe us? Keep clicking through the below. Plus, Socol's genius packing tips to advance your learning.