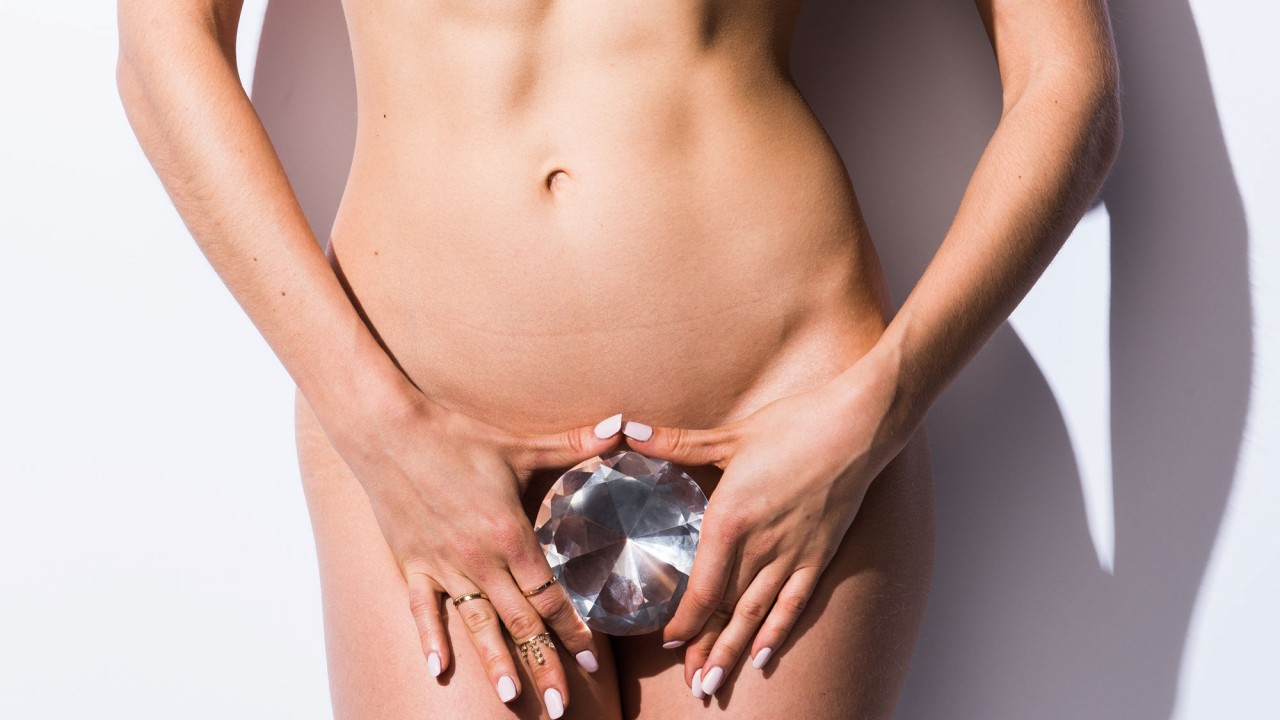 You Probably Don't Know Enough about Ovarian Cancer
The scary truth about the global lack of basic information on this disease.
Let's start with the basics: Ovarian cancer can be treatable. But the mortality rate is lowest when ovarian cancer is detected in its early stages. And a new study of more than 1,500 women who have been diagnosed with ovarian cancer found that ignorance about this type of cancer is common—in all 44 countries where the survey was taken.
Lack of information about the disease can—and does—lead to later detection rates, which can lead to death. And it's not just on the patients; answers from the women who took the survey suggested that ignorance about ovarian cancer in medical professionals is also prevalent.
More than two-thirds of the women who were diagnosed with ovarian cancer had never heard of that type of cancer before diagnosis. That in and of itself is a huge issue, and one the World Ovarian Cancer Coalition, who conducted the study, intends to address. Next year, they're launching the first-ever Global Ovarian Cancer Charter, to "help drive the changes we need to fulfill our collective mission of ensuring the best possible chance of survival," as well as improve the quality of life for those diagnosed with the disease.
If you're reading this horrified, ready to dash to the nearest OB/GYN, pause. Keep in mind that nine out of 10 women who were found to have ovarian cancer reported multiple symptoms before diagnosis, regardless of the stage or type of ovarian cancer they had. Symptoms can include nausea, indigestion, and bloating; a decrease in appetite; pressure in the pelvis or lower back; constipation or changes in bowel movements; changes in menstruation; needing to pee more frequently; tiredness or low energy; and increased abdominal girth, according to Cancer Treatment Centers of America.
For one in 10 women eventually diagnosed with ovarian cancer, it took more than a year to receive the correct diagnosis, but across the board, the time that lapsed between seeking medical help and receiving a diagnosis varied greatly. Clinicians who worked on the study "were of the firm view that delays in diagnosis could be reduced, thereby improving a woman's ability to undergo and tolerate treatment, and that this could potentially lead to improvements in five-year survival."
Less than half of those diagnosed with the disease are likely to survive to five years post-diagnosis, and in some countries the figure is much lower. Survey clinicians "felt strongly that a lack of awareness of symptoms on the part of women and family doctors and/or gynecologists contributes to delays in diagnosis," the survey reported.
So—what to do? Are you supposed to pore over the internet until the wee hours of the night, reading about ovarian cancer and quizzing yourself afterward? No. That might kill you first. But it is a wise idea to have a good OB/GYN on hand and get a yearly check-up in addition to a yearly physical. And if you feel as though there's something wrong, trust your body and find a doctor who will help.
Doctors downplaying women's health issues is "a huge issue in medicine," Dr. Tia Powell, a bioethicist and a professor of clinical epidemiology and population health at Albert Einstein College of Medicine in New York, told the New York Times. "Medical schools and professional guidelines are starting to address this problem, but there's still much to be done." In the meantime, be your own advocate, enlist friends and family for support, and do not be discouraged if the first doctor you see isn't helpful. Keep going.
[Editor's Note: As ever, we are not doctors or medical know-it-alls. And everybody is different, so make sure to check with a doctor before trying anything new.]
Want more stories like this?
What It's Really like to Get Checked for Skin Cancer
A Breast Cancer Survivor's Incredible How-To Beauty Guide
What Doctors Don't Tell You About Your Vagina Post-Breast Cancer