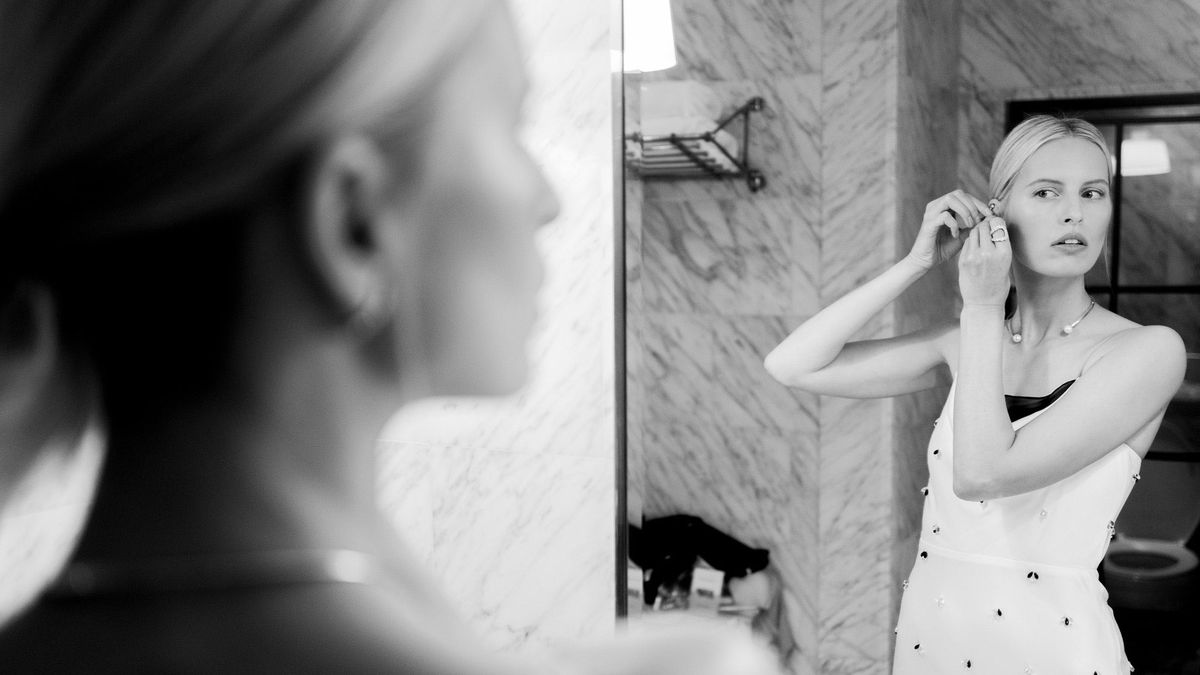 Models
Prepping for the Teens for Food Justice Gala with the supermodel, her family, and a surprise appearance by Jason Wu.
While most of us were curled up on our couches after a weekend of Halloween festivities last night, model and actress 
Karolína Kurková
was busy getting ready for Feast 2018, the
Teens for Food Justice
Annual Gala. Both 
Kurková
 and her husband, Archie Drury, were being honored by the organization for all of the work they
'
ve done with them. Teens for Food Justice was founded in 2017 with the goal of training youth on urban hydroponic farming and the importance of healthy eating.
As Kurková got ready for the event, she munched away on room service salad, blasted her current playlist (more on that later), and played with her son, Noah Jack Drury (her eldest, Tobin, was busy getting ready himself). Everyone was in good spirits, and how could you not be with such a special night ahead and, you know, having the company of
Jason Wu
to help you get dressed in a dress and coat from his line?
To complete the evening's look, Kurková slipped on a pair of strappy and sparkly Alevi shoes, threw a velvet tassel Carolina Santo Domingo bag over her shoulder, and dusted herself with Ana Khouri jewels.
---
1 / 27
"Before an event I make sure to eat. My go-to is a burger with a salad and sometimes french fries. I like to make sure I have energy for the rest of the day because I know I'll never have the chance to eat at an event. For drinks, I like green juice or green tea and lots of water. I know once I'm at an event I won't really be thinking about drinking water."
Photo: Timofey Kolesnikov