Fashion Editors Are Obsessed with This New Shoe Brand
A perfectly curated collection from Lauren Bucquet.
Designers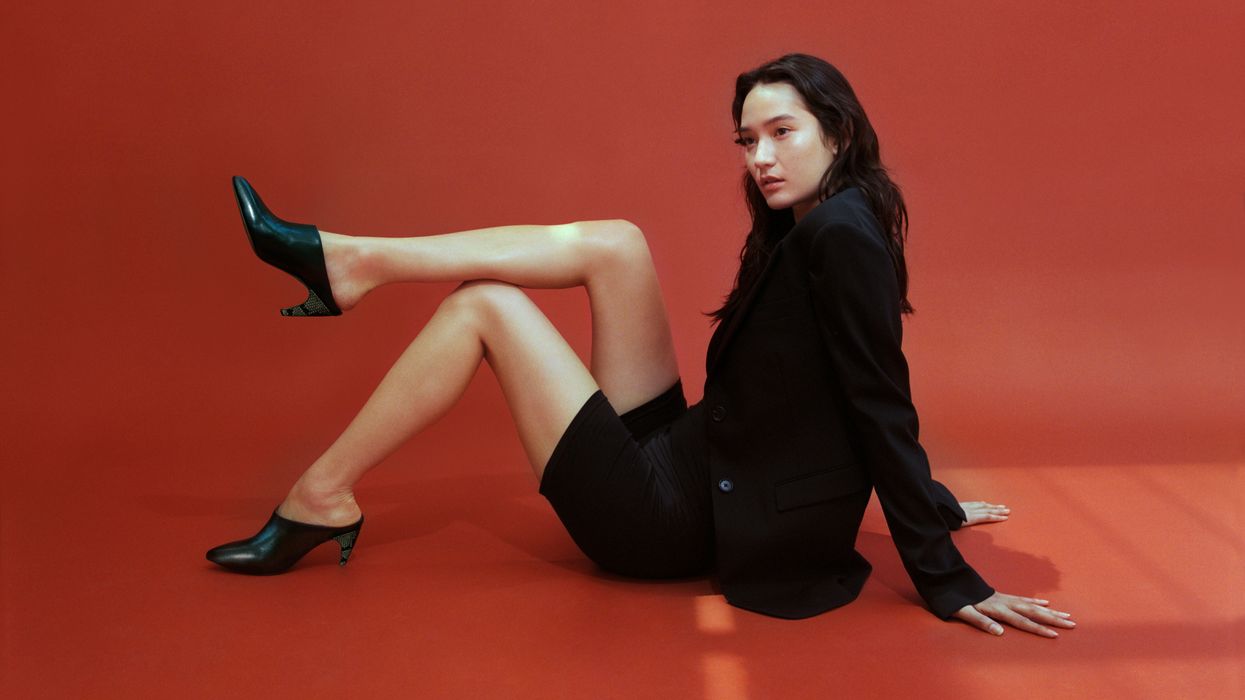 Every woman knows that
shoes
can make or break an outfit, but when you're running around to meetings, or from the office to after-work cocktails, at the end of the day you just want something that isn't going to destroy your feet. Make it fashion, but with a much needed side of comfort. Footwear designer
Lauren Bucquet
understood this need better than most, having cut her teeth as the Director of Footwear and Accessories at Rag & Bone for the last decade, and lucky for us, she channeled it into her debut shoe line,
Labucq
.
---
"I'm a realist when it comes to being a designer," she explains as we chat over the phone. "I always think about what I want to wear personally. I want to design shoes that are really a part of women's wardrobe." She's calling from Los Angeles, where she relocated after the birth of her first child and her company is now headquartered. It's only been a few weeks since Labucq's launch, but I expect that soon every sartorially-inclined girl will be coveting a pair or two. The carefully edited collection is essentially everything you need in a well-rounded wardrobe—think red pumps, white mules, black slides, and a stunning green-blue snakeskin boot that personally I have not been able to stop wearing since I opened the box.


Her love of quality leathers and materials means that the more you wear a particular shoe, the more supple it will become. As Bucquet says, "I love a good fashion moment, and fantasy fashion, but when I think about what I want for a collection that has my name on it, I really want to be designing things that women can love and wear and really appreciate on a daily basis." And with a mostly neutral color palette, plus the occasional pop of crimson suede or python, the line feels like it has all the classic pieces you've been searching for in one place. "It's fun but it's also something that you can really wear and integrate into your wardrobe without too much work."
Any while some might think the concept of "effortless dressing" might be basic, Bucquet's collection is anything but. You can see from the subtle curved heel of her
Kati Booties
, or the delicate lip of the
Claire Mules
(essential for keeping a slip-on on your foot when you're running late), that the designer knows footwear inside and out. From the silhouettes to the direct-to-consumer price point, it's clear that she cares deeply about her customer and how she should feel in each shoe—namely comfortable, confident, and stylish. "The shoes are meant to be polished with a bit of attitude," she says. "The aesthetic reflects that girl in a way." If that's what it means to be a Labucq girl, sign me up.
Photos: Courtesy of Jerome CorpuzWant more stories like this?
21 Pairs of Heeled Boots We're Buying for Fall
This Season's Biggest Accessory Is Not What You'd Expect
The Throwback Shoe Style We're Spotting on Every Fashion Girl