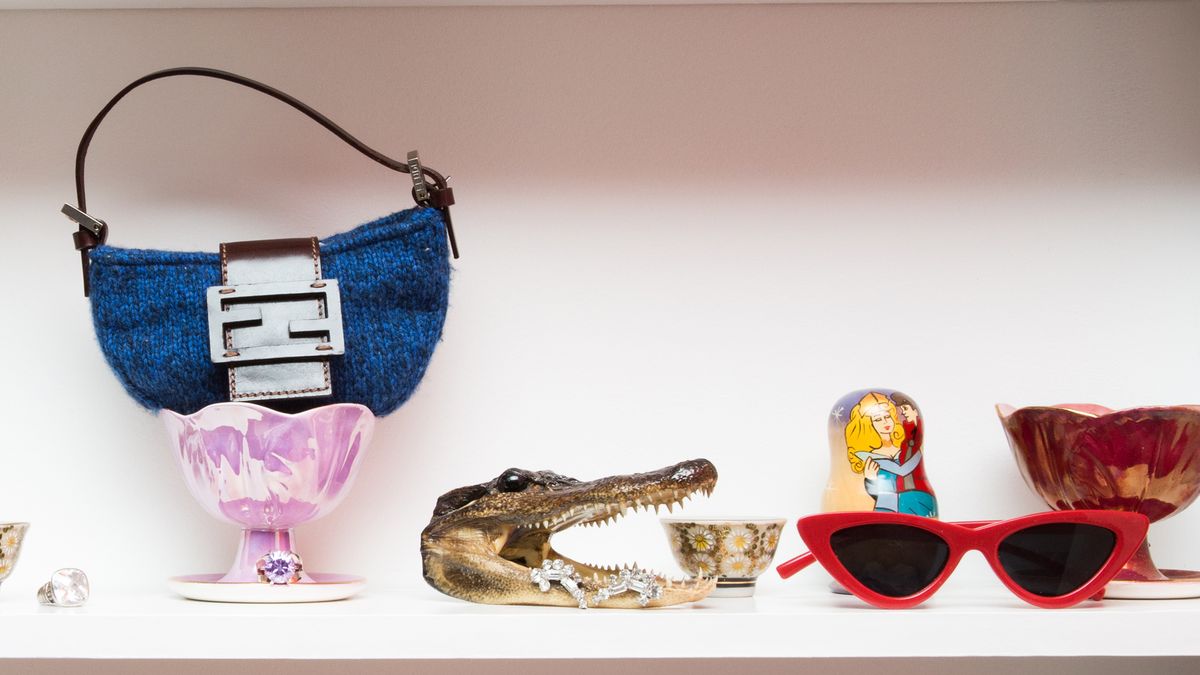 Fashion
Shop the Rock-Star-Chic Wardrobe of Theodora Richards
Two pieces of advice: Ignore the trends, & ditch online shopping.
With parents as iconic as hers, what naturally follows is an equally-as-iconic wardrobe.
Theodora Richards
—daughter of none other than Rolling Stones rock star (and all-around legend) Keith Richards and model Patti Hansen—has acquired pieces over her lifetime that few will be able to get their hands on, like one-of-a-kind jewelry specially made for the rock-and-roll princess herself, hand-me-downs and gifts from the bandmates included (thanks, Uncle Mick)
*major sighs*
. While her personal style has definitely been influenced from having the coolest parents in the world (who witnessed some of the most major fashion eras in our history), she has curated her own self-proclaimed eclectic style that follows the beat of her own drum. She let us know that much of her closet inspiration comes from walking the streets of New York City—oh, and Erykah Badu and her not-to-be-forgotten high school classmate, Lindsey Rundell.
Between the
four closets that we were privileged to raid
, we discovered rack after rack filled with luxurious designer fabrics that have been loved time and time again. Pieces by Sonia Rykiel and Patricia Field grace her collection throughout, and there are enough heels to last the average woman *two to three* lifespans (OK, give or take). Her bright floral dress patterns are surefire knockouts, not to mention her extensive jewel collection—we're totally green with envy. Take a peek at Richards
'
styling rules below to transform your own wardrobe into something rock-star-worthy. 
---
1. Rack Up One Badass Jewelry Collection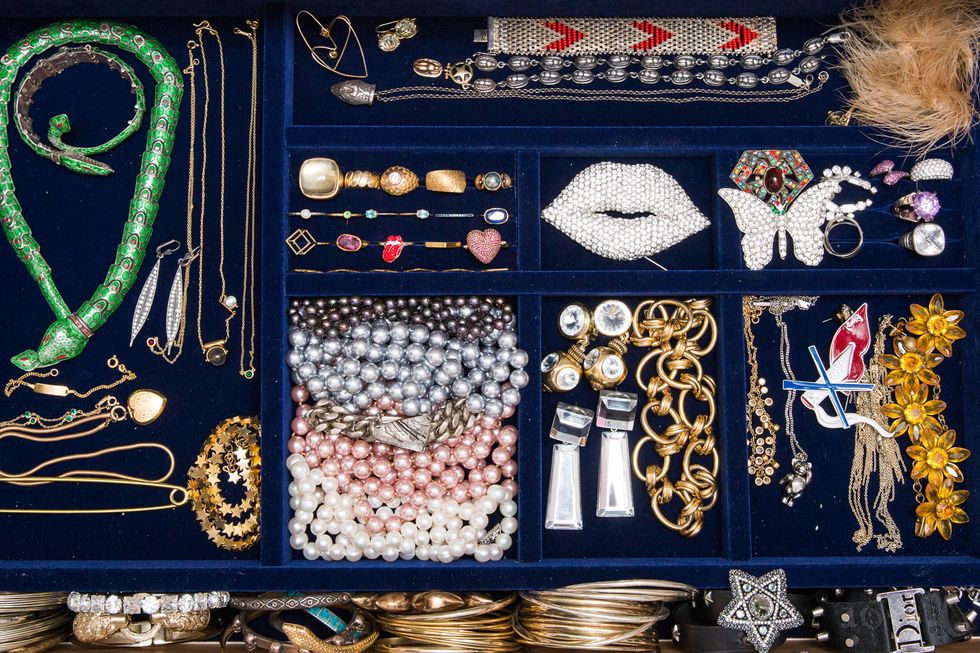 Think Mom's and Grandma's hand-me-downs, but even better. Richards collection has the perfect balance of feminine and edgy, so vary your gems by stockpiling dainty and feminine pieces—thin gold bands for layering and chains with modest pendants—and mix them with oversized gem-encrusted pieces. Go outside the box and get creative with big round statement rings, thick gold links, and one-of-a-kind brooches.
2. Collect Some Designer Heels (Old & New)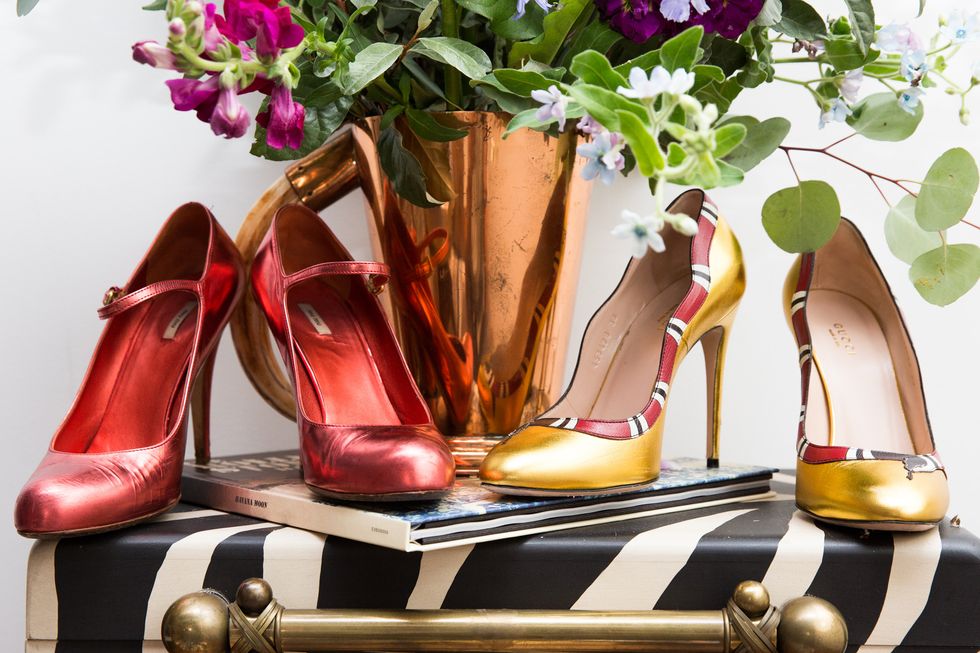 A chic pair of Manolos will never go out of style. Whether they're brand-new out of a Barneys bag, or if they
'
re a vintage find, they're investments for the future, no matter how much wear they get. Try something different, and go with a pattern or an embroidered design, and don't forget to experiment with style—slingbacks, peep-toes and wedges, just to name a few.
3. Throw On a Flowery Frock
Throwing on a dress in the morning before your day starts or in the evening before your night out can sometimes be all the look you need. They
'
re effortless, but will still have you looking put-together. Mini dresses are great, but maxi-length dresses are also not to be understated. Pair a more vibrant, floral frock with some simple jewels and a muted pair of heels, and you've got the perfect ensemble.