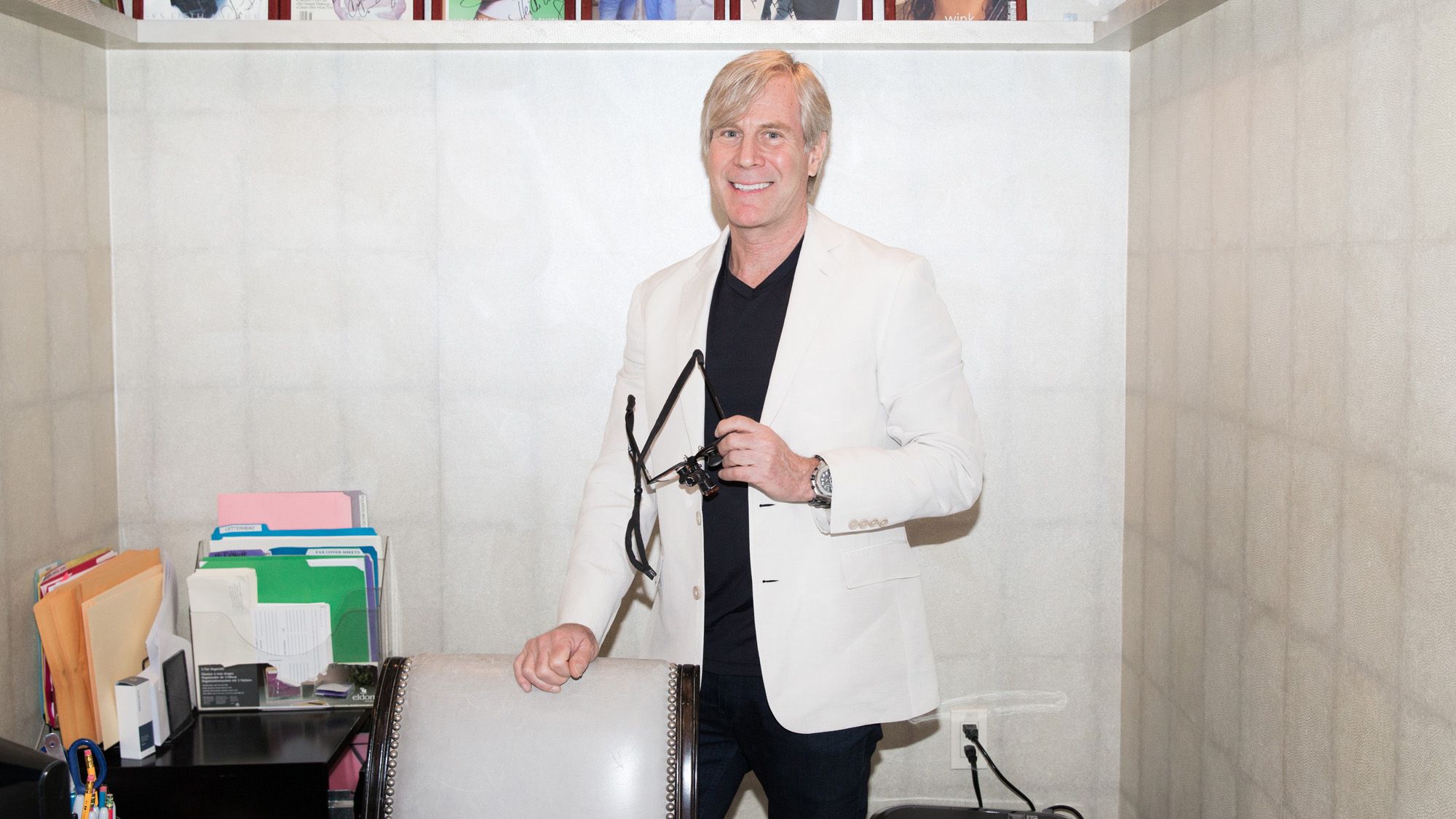 Career
Dr. Gregg Lituchy breaks it down for us.
Alec Kugler
As the old saying goes, "Everything happens for a reason." So when Dr. Gregg Lituchy ran out of money to pay for dental school, things may have seemed hopeless, but little did he know that the man he would go to work for part-time to pay for school would end up being his business partner. Lituchy and his partners, Marc Lowenberg and Brian Kantor, now run New York City's most in-demand and A-list-attended cosmetic dental practice, Lowenberg, Lituchy & Kantor. With a revolving door of clients that include Heidi Klum, Naomi Campbell, Cindy Crawford, Chris Rock, and Julianna Margulies, as well as the entire New York Knicks team, the three have established themselves as the leaders and innovators of all things dental.

Below, more on how Lituchy got his start, why veneers are taking over Instagram, and the importance of loving your co-workers.


---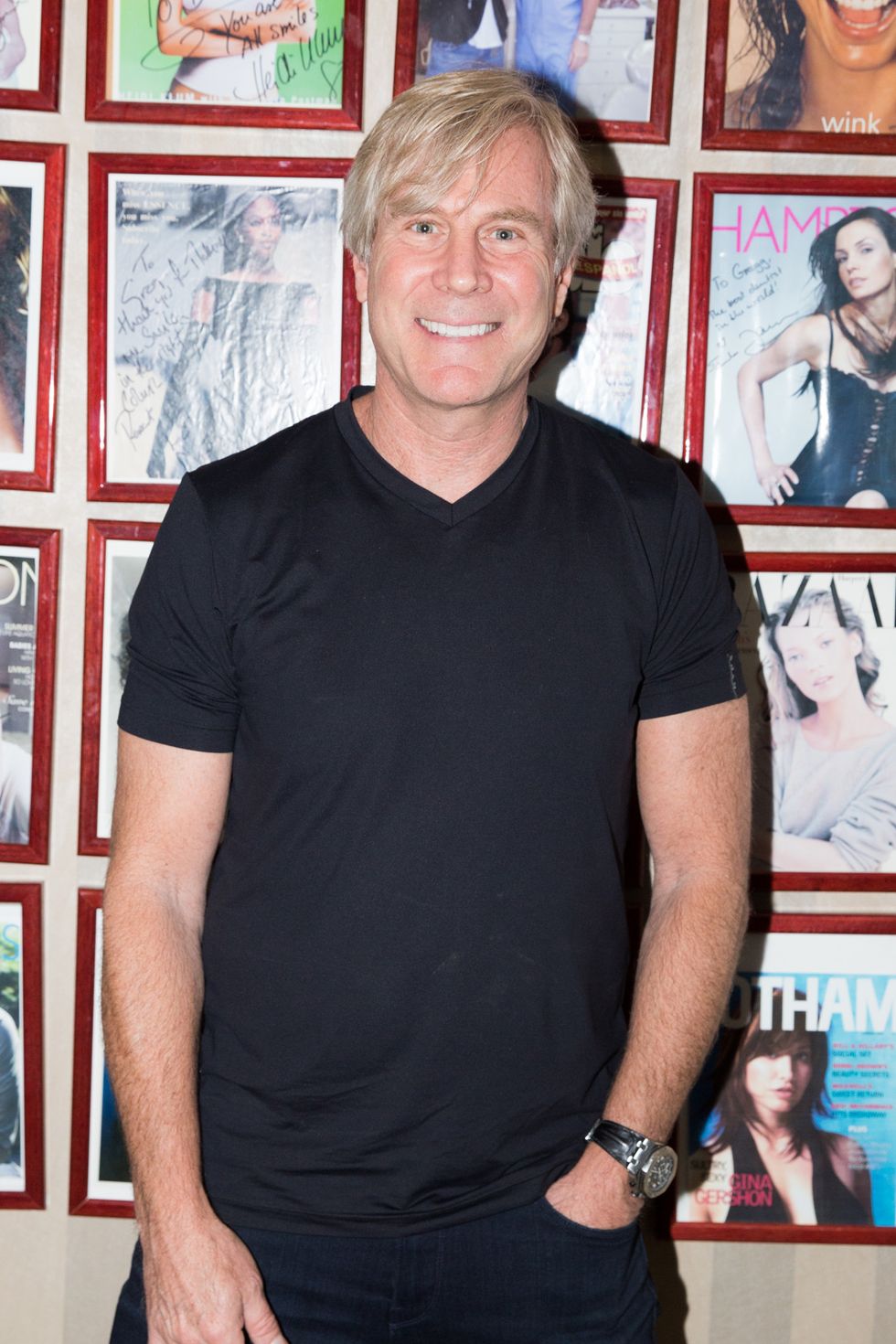 On the importance of innovating:

When Lituchy first started out, hardly anyone in the industry was doing veneers. "Porcelain veneers were invented in 1983. Nobody was doing them because there was bonding, and you just bonded plastic on someone's teeth, but it used to chip and stain. Now they had figured out a technology to bond porcelain to the teeth [veneers], but nobody wanted to do them because it was the first time you would drill someone's enamel and put something on it that [at the time] you didn't even know was even gonna last, but we weren't afraid to do it. There was just a handful of practices that were doing it, maybe six to 10 other dentists, and other dentists were fingerpointing and saying we were ruining people's teeth and we had no right to be drilling people's front teeth. But we felt strongly that these were gonna work. And it turned out that we were right. So we were the pioneers in this, and because we were doing them, we started to get a lot of celebrities."

Teeth in the age of Instagram:

On top of being already booked solid, the practice started to get a swell of requests for veneers over the the past couple of years. According to Dr. Lituchy, "What I've noticed is that something's happened in these last two years that's off the charts. We are here from eight in the morning until ten o'clock at night every day. It's like we almost don't have room to put the patients in, so I was thinking to myself, what's causing this, and that's when I realized, it's social media. No question about it. Everyone's taking selfies, everyone's on Facebook and on Instagram. Everyone's seeing beautiful smiles, and they want to post pictures of themselves that they feel good with and like what they look like. It is now just like how you take care of your hair and you do your makeup and you buy the clothes that you want to buy because you want to look good. You also go to the gym because you want to have this healthy look, and there's nothing more healthy-looking than a clean, fresh smile."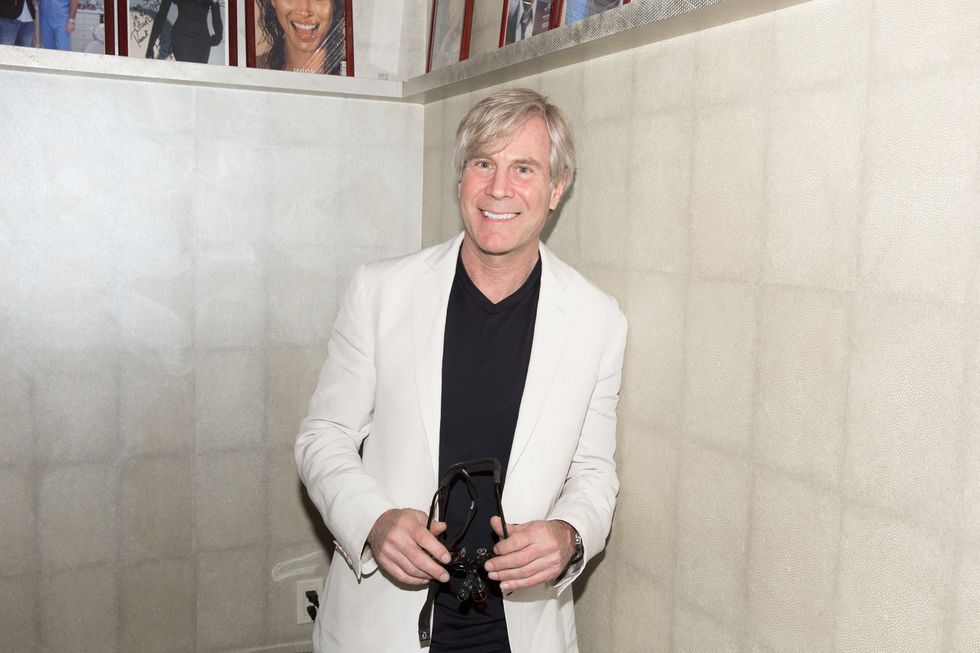 Veneers aren't as permanent as they seem:
Don't get us wrong; once you get your veneers, you have to have them for life, since your original teeth are filed down. While this may deter you at first, fear not. Veneers are actually much more customizable and fixable than most cosmetic procedures, like
botox
,
nose jobs, and face lifts
. "The thing I love about the veneers, and the thing I love about cosmetic dentistry, is that it differs from
plastic surgery
because you can always correct and change what you have done,
"
says Lituchy. "For example, if somebody does a face lift, and the face is tight and now they look like a different person, you can't go back. If I did a set of veneers on somebody, and they thought they wanted a certain white, and I did them, and they said to me,
'
This is too white for me,
'
I am able to drill them off, make another set, and give them something they are 100 percent happy with. I have the flexibility to change them over and over if I want."
The perks of being an in-demand dentist:
While most of his time is spent in the office with patients, there are perks of the job (and this one in particular) that take Dr. Lituchy courtside with the New York Knicks. "So about 14-15 years ago, we were asked if we wanted to be the New York Knicks
'
dentist. So for the last 14 years I've been the Knicks
'
dentist," explains Dr. Lituchy. "This means taking care of all the players
'
needs, whatever they are, and I have to be at every game. So if something happens to either team, the away team or the home team, I take care of them. If the Knicks go on the road, whoever the dentist is in that city, they take care of them. The Knicks represent New York, and if you take that to the next level where I now know each player personally because they come here for all their dental needs, I can't even explain to you what that's like as a fan."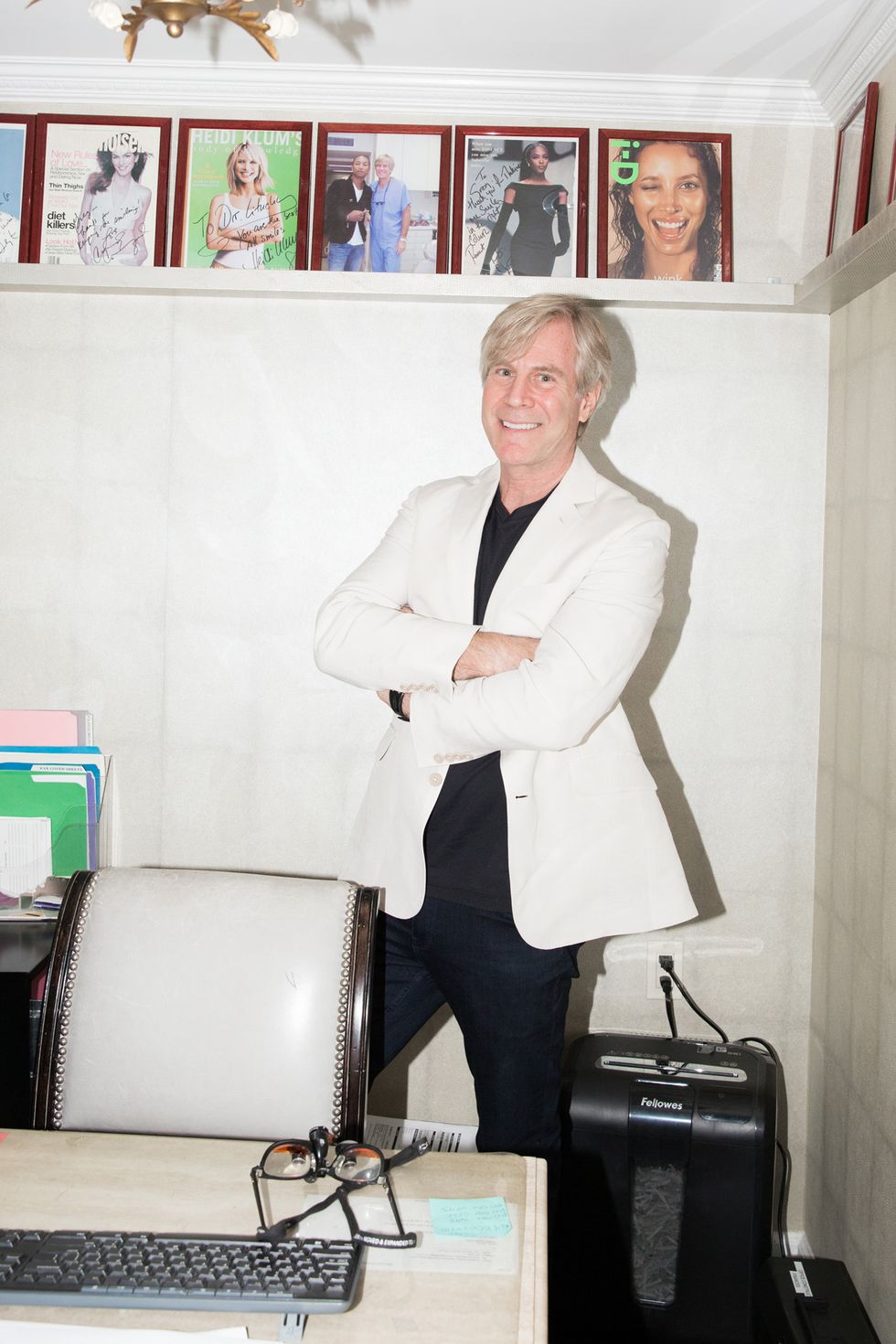 It only works if it's teamwork:
Part of the reason Lowenberg, Lituchy and Kantor is so wildly successful is because the partners all truly love coming to work each day. And while Dr. Lituchy's son Michael just joined the practice as its newest dentist, Lituchy considers everyone there family. "The three of us, me, Marc Lowenberg, and Brian Kantor, are best friends. You know how lucky we are? We all work from the heart, we're all honest, we treat everybody like they are family, that's how we all work. We have great ethics, and we have a great time together. So we spend 10 hours a day here, five days a week, and then we go out to eat on the weekends, and then we go on vacation together once or twice a year."
What it really sounds like to love your job:
"I feel very lucky because I love what I'm doing and I can easily see myself doing this for another 15-20 years. That's how much I love it. I love coming to work, and I love most of my patients, and I go out to dinner with my patients, I become friends with them. If I'm seeing 10-20 people a day, of course there are going to be people you love and you hit it off with, and then you end up making all these great friends from your job.
"
(
Editors note: This is very true; I was with Dr. Lituchy for one morning and wanted to be his best friend desperately.
) "Cosmetic dentistry is artwork—it's making people feel great about themselves—and that's the nicest part about it. Sometimes I give someone the mirror, and I show them their new teeth, and they cry. Then I say,
'
I hope you're not crying because you don't like them.' And they go, 'No, it's because I love them.' And then they send you things and write letters about how it's changed their life and they met somebody and now they're getting married. It's nice that you can make a difference doing something that you love."
Want more stories like this?
Dr. Gabriel Chiu Tells Us Everything You Need to Know Before Plastic Surgery
Hair Color Terms You Should Know for the Perfect Color
Everything You Need to Know About Natural Toothpaste