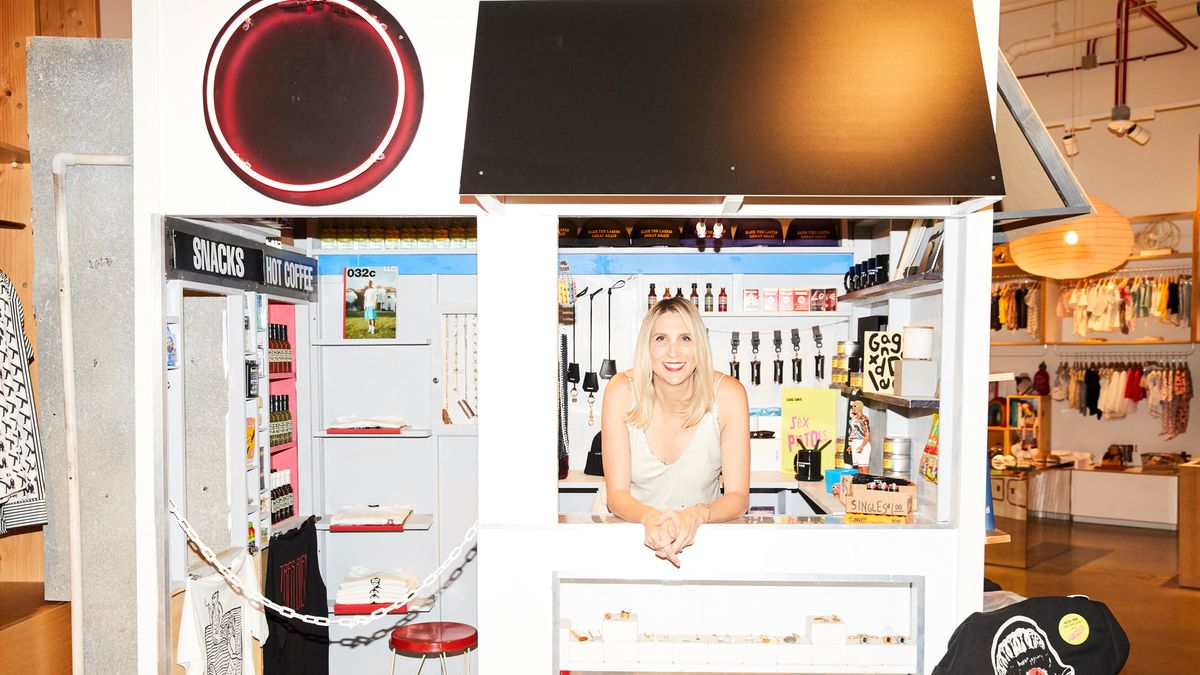 Career
Even Allison Samek can't resist a good gossip site.
Tristan Kallas
Fred Segal is a brand that has been around forever. We're talking since 1961 forever. First launching as a jeans-only store, the brand has grown and evolved over the years, but it wasn't until 2012 that they officially launched e-commerce. The L.A.-born brand has carried us through years of collaborations, pop-ups, and all the shopping we've ever needed (if there's ever even a cap on that). We've honestly come across the brand in people's closets more times than we can count, and Alessandra Ambrosio even
once told us
that it's "a classic" when it comes to shopping.
Currently at the helm of the
Fred Segal
empire is Allison Samek, who has been the brand's CEO for two years. Prior to joining Fred Segal, she was COO of Ron Herman (another L.A. retailer) for over a decade. In the time since she's taken the reins at Fred Segal, Samek has worked with her team to launch the brand-new Sunset Boulevard flagship store. The location is a monstrous 14,000 square feet of retail space, featuring an event space and a café, and is adjacent to a restaurant and gym. It's essentially an adult playground.
A few weeks back we hopped on the phone with Samek to get the lowdown on the new space. Naturally, one thing led to another, and before we knew it we'd spent almost an hour talking fashion, retail, and their
newest in-store pop-up
with none other than Browns (casual). After we finished talking through all the very important details about the Burberry trench Samek was currently coveting from the there (who doesn't die over a classic perfectly designed Burberry trench?), we chatted about how the activation came to be, the one that got away, and how the CEO manages work-life balance.
---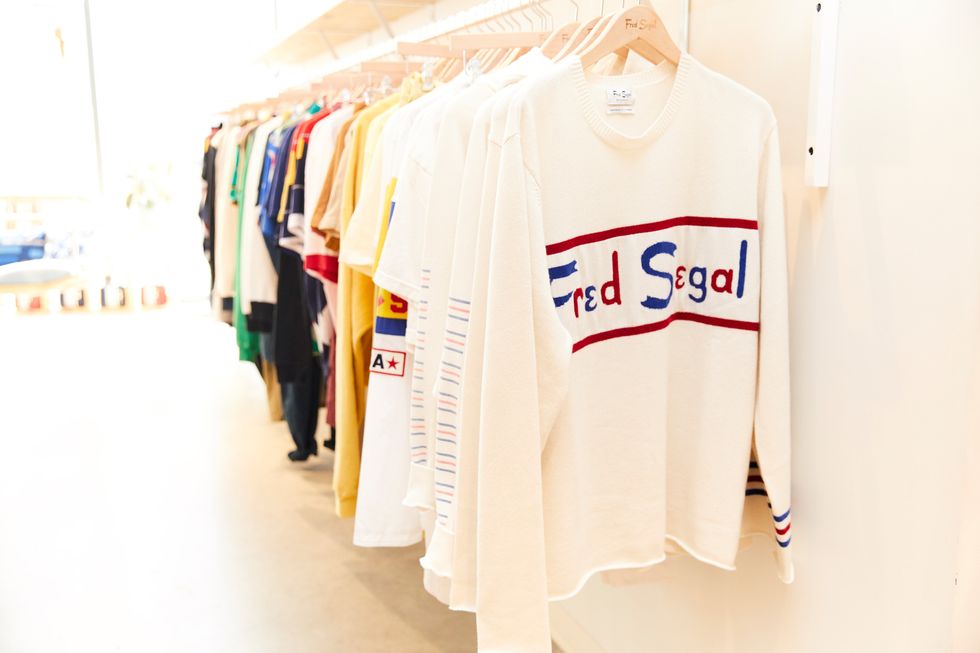 She knew early on that she wanted to have a career in fashion:

"It was always my goal and my intention to do that. As early as high school, I knew I wanted to [work in fashion]. I always had jobs that were sort of peripheral to it. Right after college I was doing retail consulting, and that's how I fell in love with it. I didn't need to be designing or necessarily on the creative side to have an impact on retail and how it worked—there's so many different things to do in a retailer that has an impact. I knew there was a way I could get involved."

It was a connection from business school that led her to the opportunity at Fred Segal:

"I had been working at Ron Herman for 11 years, which was a store at the Fred Segal center on Melrose, so I was really familiar with the Fred Segal brand. I happened to know the fashion team behind the brand—I knew some of the guys from business school—and when they approached me about the opportunity, I thought it was too good to turn down. The brand had been around since 1961, and so I thought there was so much credible and rich history to share, and that bringing that to the new generation would be something really interesting to do."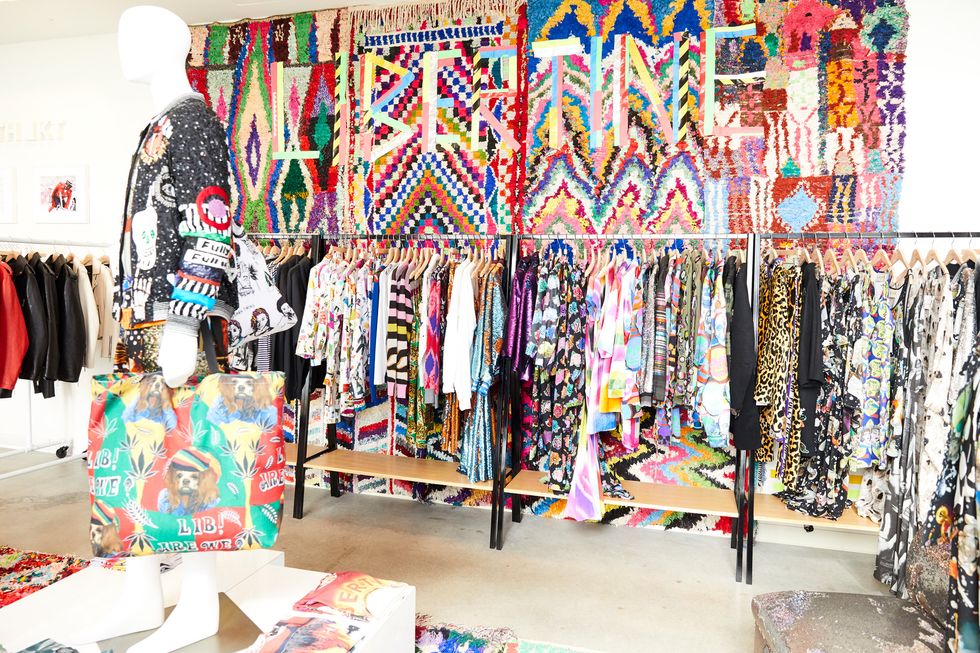 She'll never forget the launch of the Los Angeles flagship:

"It was the highlight of my career. It really was the most incredible experience because it was a year of us envisioning, dreaming, and planning that culminated into this amazing opening. Just seeing everything come to life in the way we had envisioned it was incredible. We have multiple partners in there and multiple retailers that have shop-in-shops, and seeing them all side by side, working towards a common goal of giving the best experience to the customer, was really a life's dream. It was a dream project."

How the current activation with Browns came to be:

"We've been speaking with Browns for a while. We felt like we had so many similarities and that we worked really well together, [so] we wanted to come up with a way where we could bring the Browns experience to Los Angeles. The way we felt that was best exposed was through our pop-up. They're bringing in the best of the best of what they show in England for our Los Angeles customer. So far it's been a really incredible experience."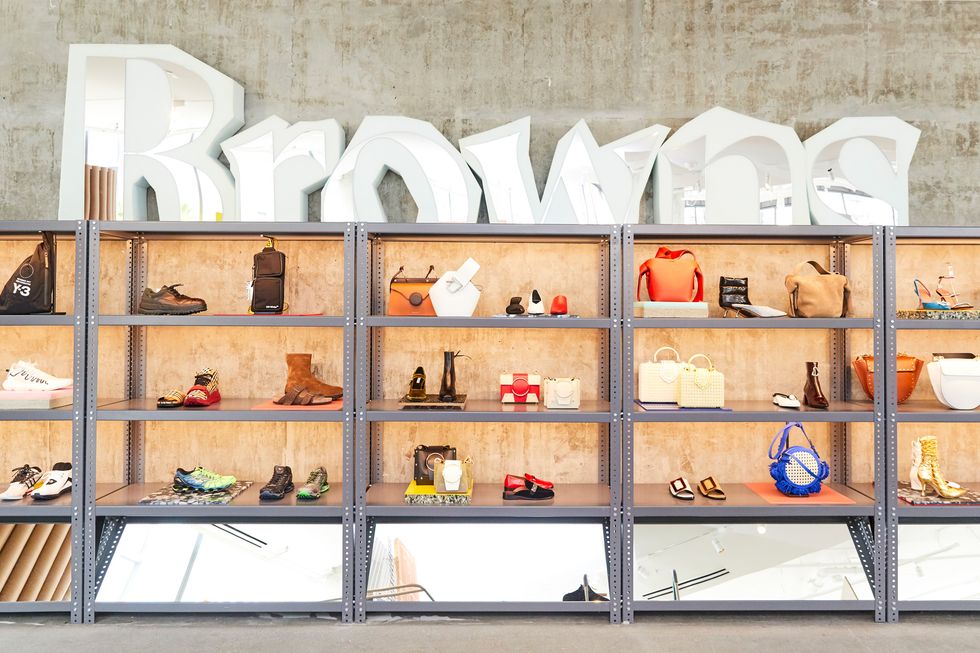 Her first biggest fashion purchase:

"I bought a pair of Stuart Weitzman over-the-knee leather boots that were really expensive at the time. I told myself that I'd wear them every year, and I have! That was one of my first investment purchases."

The one item that got away:

"There was a jewelry piece in the store by Anne Sisteron that I absolutely loved. It was an emerald surrounded by diamonds, and I loved it. Every day I came home and I was like, 'I'm going to buy it, I'm going to buy it,' and somebody else bought it [laughs]. I should have acted on it. Even to this day, I still think about that piece. It was a splurge, and I should have splurged."

She has her morning routine down pat:

"I get on my phone, unfortunately. First I check what emails came in overnight because we have partners in Asia and Europe; I'll respond to those. Then I do my guilty pleasure and check Instagram, Facebook, and I'll read The Skimm. I read The Skimm every day, and if there's anything interesting on it, I'll hop over to CNN.com. Sometimes, if I have a few more minutes, I'll go over to Daily Mail and get some gossip. Then I deal with the morning routine with my kids. I try to set my alarm at least 15 or 20 minutes before I know they're waking up so that I can get time to answer anything urgent on email first."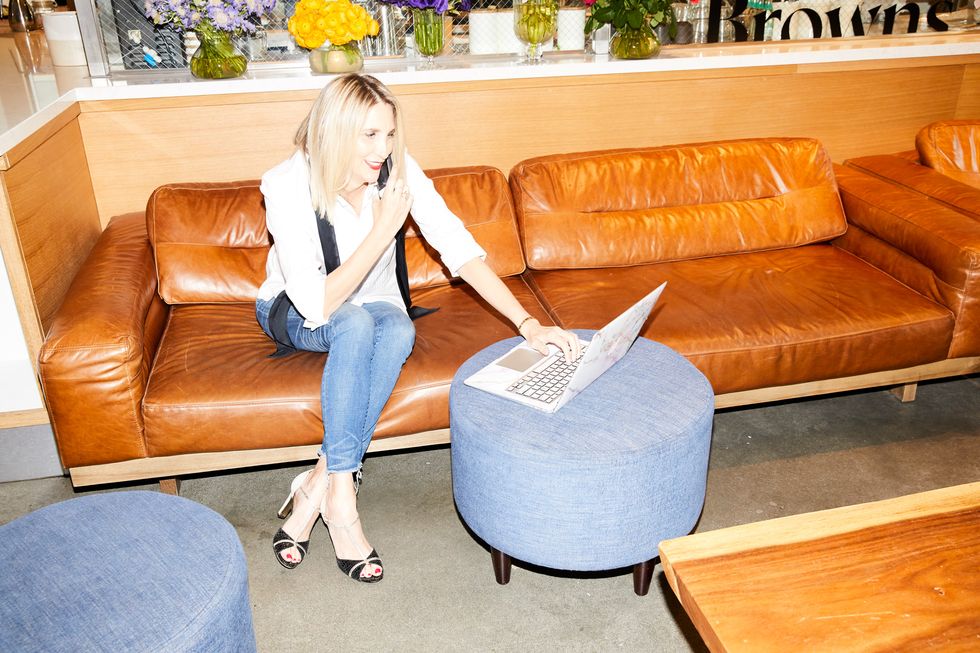 She's focused on her work-life balance:
"What I always say about working moms is that I believe everybody does the best they can. I can always be doing better, but I think that I am doing a pretty good job. I try to prioritize the things that are a must-do with the kids. Something like orientation is a must; I need to be there for that, and I schedule around to accommodate it as best I can. But of course, as a working mom, there are things I can't do. I can't be at every single sporting game, and I can't be at every single school activity. I've learned over the last couple years to let go of the guilt associated with that. I haven't completely succeeded, but I think I've started to go down that path of realizing that I can't be at every place, every time."
What she looks for in potential hires:
"It would obviously depend on what position they wanted, but for anything that's not on the merchandising side, I want to make sure the analytics are there. I want to make sure they understand how retail math works; I want to make sure they understand how we evaluate a brand [and] a business segment to make sure it's working and it's profitable. On the merchandising side, I want to make sure they understand the aesthetic of Fred Segal. I want to make sure they understand who the customer is, who we're looking towards, what they want, and what we should be doing. That's a much more individual piece. You know, a good merchandiser is almost harder to find than someone who's on the business side, because it's such a personal connection to the clothing. The best merchandiser is someone who puts their own personal preference to the side and figures out what the brand is instead of what they like."
Want more stories like this?
In a Crowded Editorial Space, This PR Firm Makes Their Brands Stand Out Amid the Noise
Brian Atwood Talks Glamour, Shoes, and Working with Gianni Versace
Why Herschel Was Always Going to Be a Runaway Success