Meet Reign—the Menswear Shop Mixing Luxury Fashion with Exclusive Sneakers
The New York boutique first launched in the Meatpacking district and just recently opened a shop-in-shop at 10 Corso Como.
Career
When you see an opportunity, seize it. And waste no time doing so. That's exactly what New York native
Santino LoConte
did two years ago when he noticed a void in the market for a highly curated menswear store that carried not only sneakers, but also luxury ready-to-wear and accessories all under one roof. Sprinkle in a little bit of womenswear, a brick-and-mortar at 807 Washington Street, a deadstock sneaker program, and a collaborative shop-in-shop space at New York's new 10 Corso Como, and you've jumped to present day 
Reign
.
It didn't happen overnight for LoConte—he leveraged his extensive knowledge on both the menswear and sneaker worlds. He held gigs at G-Star Raw as the VP of sales, and at Pony as a collaboration director, where his accumulated knowledge of the industry fueled his passion for opening his own retail space with Reign. Within a year, LoConte launched 
Reign Releases
, an online platform that raffles off exclusive deadstock sneakers (
this we know
there is a market for). And let's not forget the aforementioned collaborative shopping space within 10 Corso Como. If you're familiar with 10CC, you know that the space itself is already a work of art, and when you add to that the sneaker selection that LoConte puts together with 10CC's head merchant and buyer, Joo Woo, you can imagine the type of sneakerhead heaven it is. We sat down with LoConte in this exact space to chat about his recent Nike Air Force 1 collaboration with visual artist
Joshua Vides
, women's sneakers, and how everything came to be.
---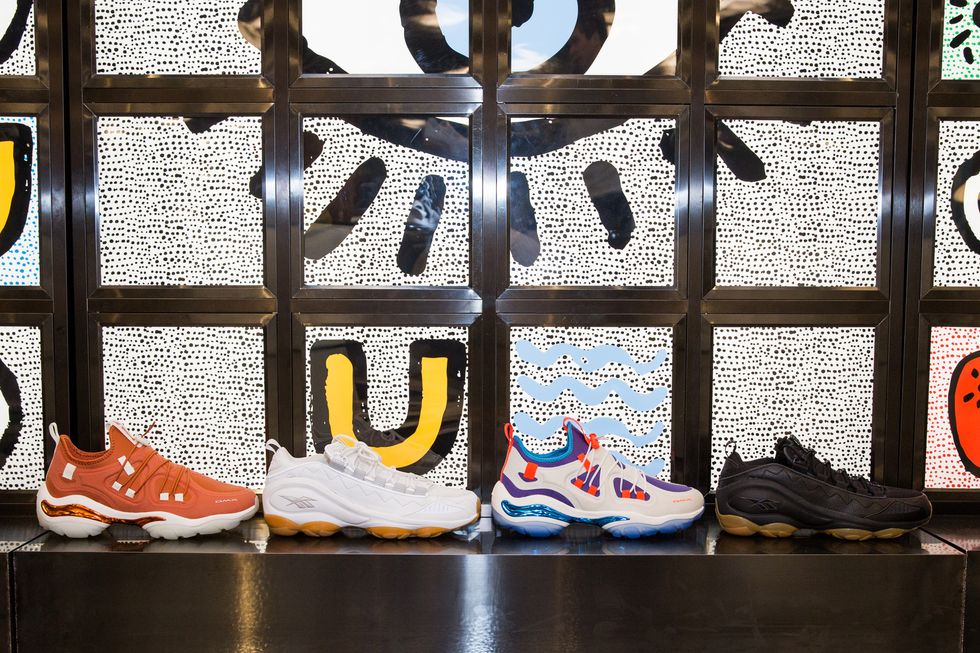 The moment he decided to get on the other side of the table and open up his own retail space:
"Two years ago. I did my first market trip over to Paris in January of 2017. From that point on, I was like, 'I want to do this.'
"When I was working with Pony, I was working with a lot of these specialty retail accounts from
Opening Ceremony
to
Colette
and 
Kith
. Working with these types of retailers opened my eyes to the boutique landscape. I thought there was a little bit of a void, strictly for menswear in a more curated and updated approach
—
mixing ready-to-wear, sneakers, and accessories. That's what sparked the idea, and then as I got into it, it kind of just happened naturally."
And how he decided to tackle it:
"We met with a lot of brands. A lot of brands. I think what geared the direction was that void in the market. We wanted to offer something that was catered to men, but more so on the luxury side of things, and combining that with the sneaker market to make them go hand-in-hand. That was the big factor when deciding which brands to go with for ready-to-wear and accessories."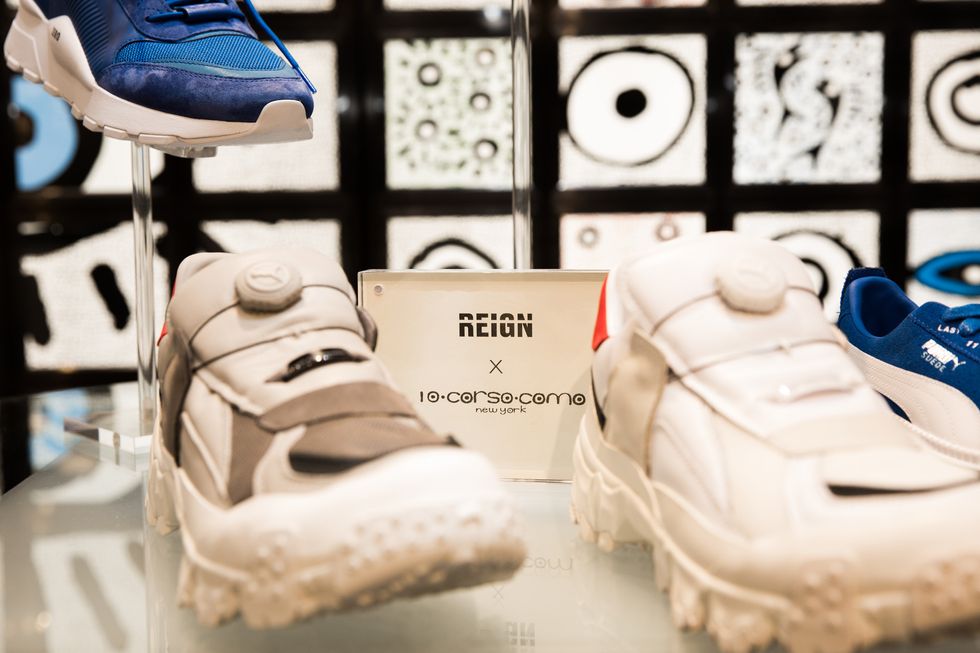 Next up was choosing a name for the space:

"We were just kicking it with a couple of friends, throwing out some ideas, as we do. That was probably the first one we landed on that everyone was like, 'Yeah, that sounds good!' It's simple, it's easy, it's powerful. We just went with it."

The collaboration with 10 Corso Como came together quickly but worked seamlessly:

"The collaboration came to be in about six months ago. It was a pretty quick turnaround time. Joo Woo, head merchant and buyer for 10 Corso Como New York, reached out to me and wanted to get something in the sneaker space. We collaborated on that effort, quickly put stuff together, curated an assortment, reached out to vendors, and put together what we felt was a compelling assortment. It's been evolving ever since. The collaboration has been amazing, they've created a lot of infrastructure for us to work with, and the team they have in place is awesome.

"Right now we're working with adidas, adidas Y-3, Puma Select. We're working with Reebok, and with Reebok we're considered an affiliate account, which is new to us—we'll carry all of their collaborative product as well. Then adidas Statement—their Global Statement line with all the fashion collaborations. The Josh Vidas project came out—I know Josh from back in the day through mutual friends, and he's been on his paint craze and really doing a lot of stuff. We clicked on the Nike stuff, we're like, 'Let's do this opening, let's get some custom pairs done,' that happened pretty organically. [The shoes] were 100 percent [exclusive to Reign], and the response has been awesome. They've been popping up everywhere."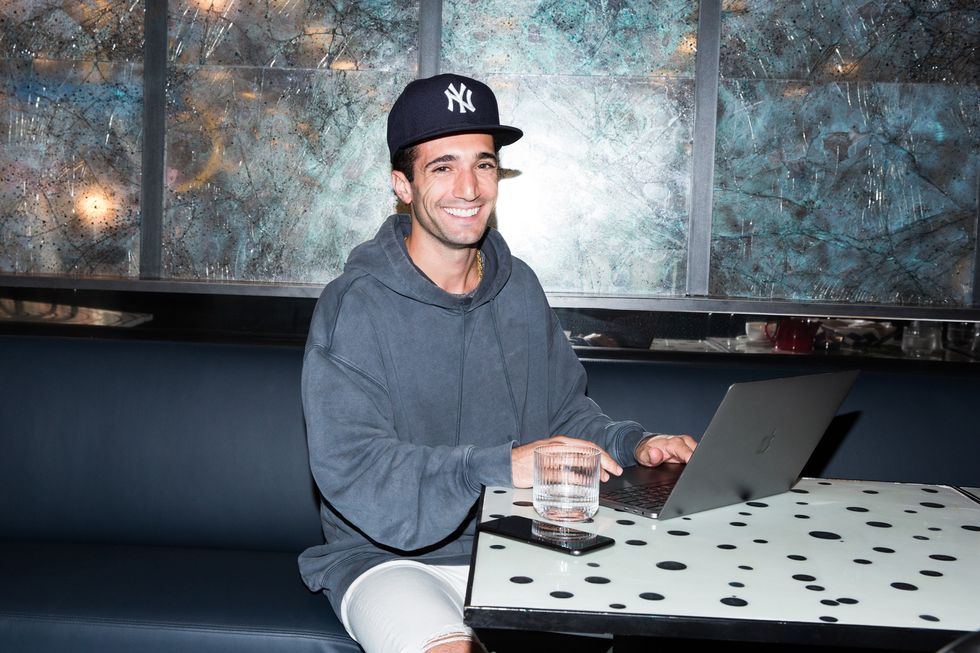 The sneakers at Reign vs. 10 Corso Como:
"Right now it's a little different, but we're working on streamlining the process a little bit. Some allocations we get and some drops do tie-in, but [10 Corso Como] is definitely more women's-based. We do carry some women's [at Reign], but it's mostly focused towards menswear and sneaker drops. Here it's a little bit more of both. Some brands we're working with here that we aren't working with at 807 are Golden Goose, Common Project women, Reebok women."
On his resale program, Reign Releases:
"It's an
online platform
, but we're going to have certain sneaker registrations open for the product at 10 CC. It has a registration system where you go and sign up with first name, last name, shoe size, and then the system automatically generates winners based on the signups. We did the first one here with the
Nike x Off-White Presto
, and we had over 9,000 subscriptions. It's all deadstock and stuff that usually has a resale market component to it."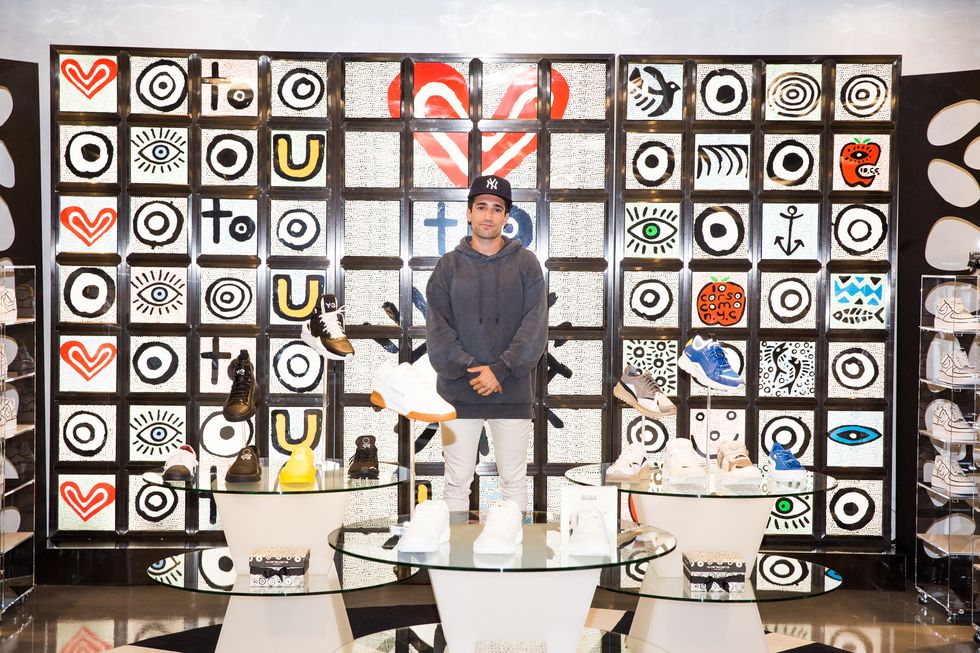 How he sees the space at 10CC evolving:
"We're looking to bring in a wider assortment for spring. We're working with roughly 40 models for the opening assortment, and we're going to get it closer to 60-70 for spring and more of a women's offering. The women's business is not new for us, but it's definitely difficult when it comes to sneakers. It is also [evolving], so we have to keep an eye on that as well. But I would say expanding our vendor list, bringing in some new collaborations, specifically for women, with
Victoria Beckham
, Gigi Hadid, and Stella McCartney. The product looks really, really good, so it should be a success."
A day in the life of LoConte:
"When I'm in the city, I wake up pretty early. I'm up usually between 5:30 and 6:00 AM, and I'll just chill out between 5:30 AM and 7:30 AM. I try not to do work during that time [for] mental space, and then I'll go boxing. I'll probably check into the stores around 10:30 AM—I usually do my rounds at 807, and then I'll swing by here. Then I'll put together my emails and do office stuff from 11:00 AM to 1:00 or 2:00 PM and go for lunch. If it's not market, that's pretty much it. But during market—we usually do London, Milan, Paris, and New York—the whole circuit, four times a year for the main collections and pre-collections. With the sneaker accounts, we meet with them all in New York, and that's Q1, Q2, Q3, Q4, for men's and women's. Between the market appointments, managing the shops, and managing the web store, that's a big chunk of the afternoon. We're a small team, there's only six of us, so it's all hands on deck."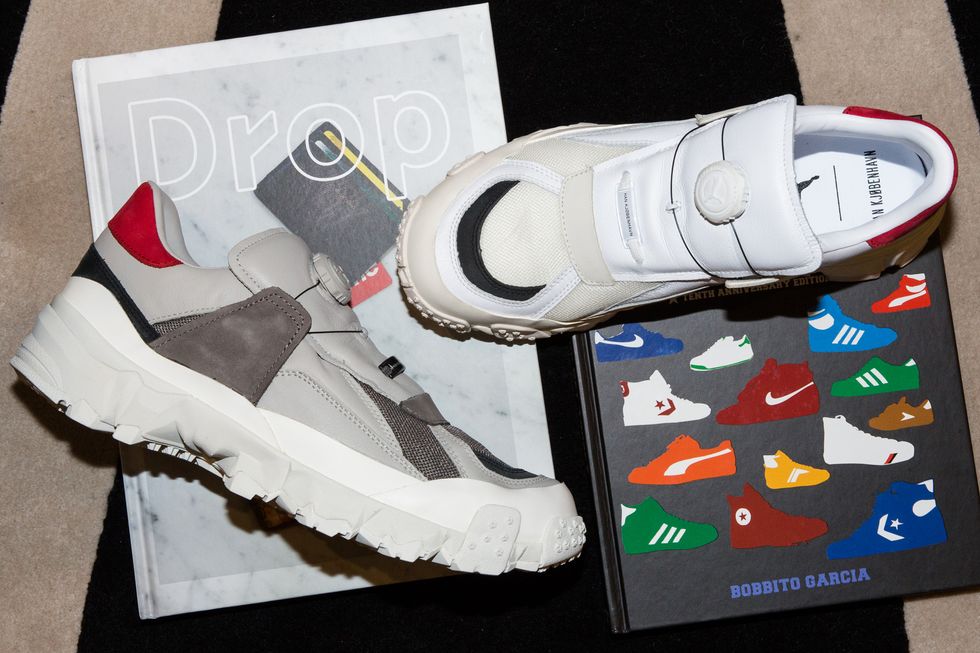 How the brand is celebrating their one-year:
"We're gearing up for our one-year anniversary later this month, and it's going to be a very special moment. Over the past year, our brand has come a long way in a short amount of time. I'm super proud of our team and where we have been able to take this brand in just under 12 months.
"To coincide with the one-year anniversary, Reign is working with Joshua Vides. We first worked together on the Nike AF1, and I'm really excited to show everyone what we've collaborated on for the one-year moment. I respect Josh for his artistic standpoint and relentless hustle. This partnership was fun, and I hope everyone enjoys it as well."
The advice he'd give to those looking to start their own brand or open their own space:
"It takes a lot of work. You definitely have to be prepared to put the hours in. If you stay focused, have a clear vision of where you want to get to, and put the hours in, you'll definitely start to see the fruits of your labor. Definitely don't underestimate building the right team to get your goals accomplished. In no way could you get there without having the right team in place. The two strongest emphases are your own individual hard-ass work and putting together a solid team that has a like-minded vision."
Want more stories like this?
Meet the Agency Founder Connecting Baron Von Fancy with Louis Vuitton
Hypebeast Founder Kevin Ma on Launching Hypefest in the Era of the Drop
Exclusive Sneaker Source GOAT Released It's First Magazine & It's Incredible