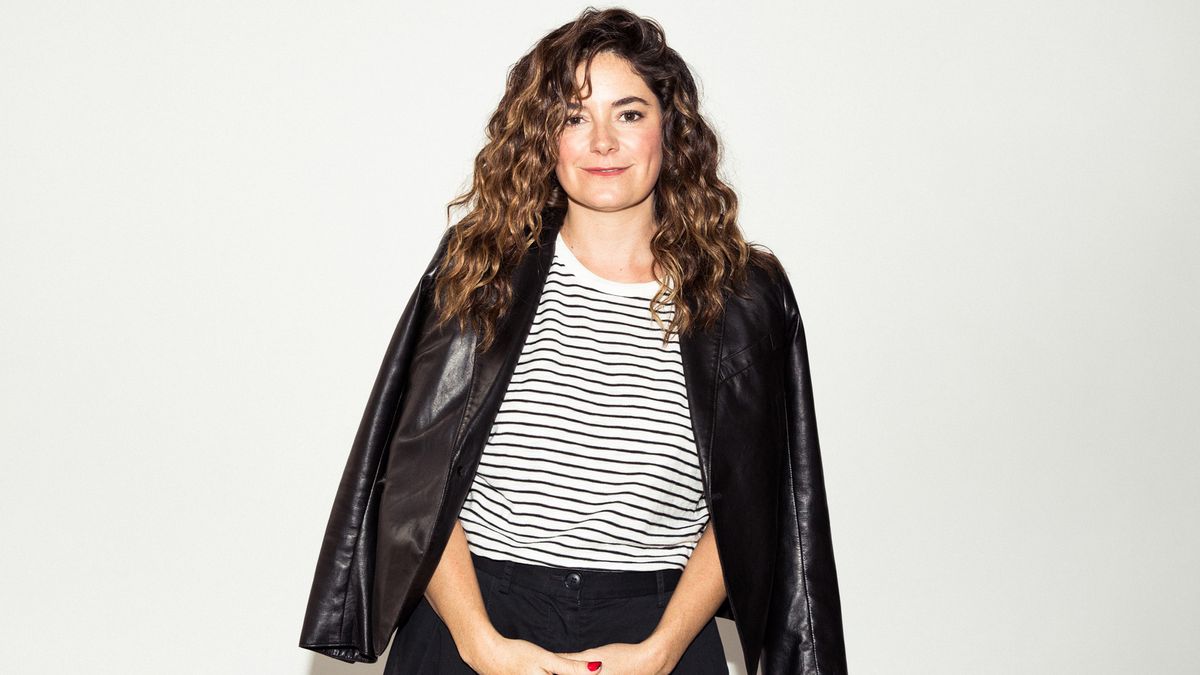 Celebrity
The Deuce's Jamie Neumann Talks Playing a '70s-Era Sex Worker
The actress tells us what it was like to play the role of a sex worker in the HBO series.
Alec Kugler
I was fully invested in
The Deuce
after the very first episode. As are the legions of fans of the HBO drama series, which follows the life of a Times Square sex worker, Candy, played by
Maggie Gyllenhaal
, in the 1970's porn industry. Co-star James Franco plays twin brother mobsters Vincent and Frankie (Ed note: of course, many have questioned Franco's involvement in a show of this nature, which
Gyllenhaal recently commented on
), and California-born, Brooklyn-based actress Jamie Neumann also plays an integral role in the hit TV series
—
as a sex worker named Ashley in the first season, and then switching over to Dorothy (Ashley's government name) in the second season. Neumann
'
s character has since removed herself from the trade and moved out West, where she wants to help those still working within the industry.
It goes without saying that a role of this nature is both complex and challenging. I was interested to learn how one goes about taking on such a polarizing role, and so I sat down with Neumann to chat about the research she did prior to filming, her methods for getting herself in and out of character, and how her views on the industry changed throughout it all.
---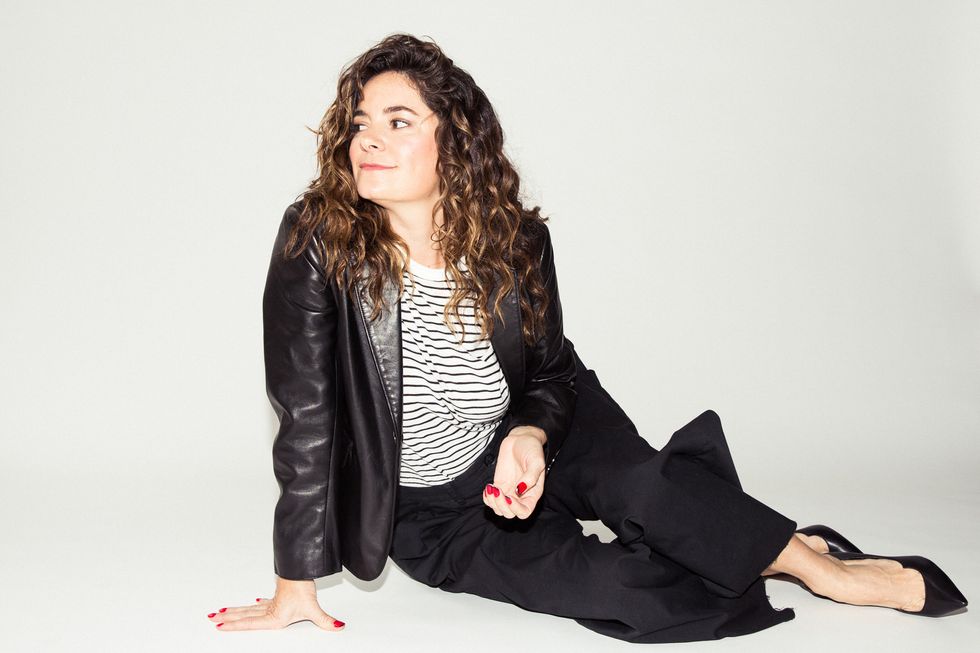 I know you've been trained in ballet, tap, and jazz, and were once in a band. When did you decide to put your focus into actin?
"I grew up wanting to be an actor, but my sister and I both did ballet, and [we became] so involved [with it] after school
—
three classes a night, and then on the weekends. It became very time-consuming, but I still knew I was going to be an actor. Senior year I was like, 'You know what? I'm going to do a play, not the ballet,' and I switched. But I think that [ballet] training really helped out in a lot of ways with body expression and physicality, discipline."
And how did you end up auditioning for
The Deuce
?
"This is so good. I was bartending in Brooklyn at this bar called Bembe in Williamsburg, under the Williamsburg Bridge. This guy walked in with his lady after a play, his name was Angel, and we start talking, and he's like, 'Oh, you're an actor, you should meet my friend, he's writing a show for HBO.' So we did later that week—and this is five years ago now—I met one of the producers and one of the writers at a happy hour. Then these two guys just kept coming to every little play that I was doing or short film screening, and for years we kept in touch. Angel kept giving me updates like, 'We got Maggie Gyllenhaal,' and then one day I was in New Orleans and I got a call, and he's like, 'OK, I'm going to recommend you for an audition, so get ready,' and I'm like, 'I think I was born ready.' [
laughs
]. So that's how that happened."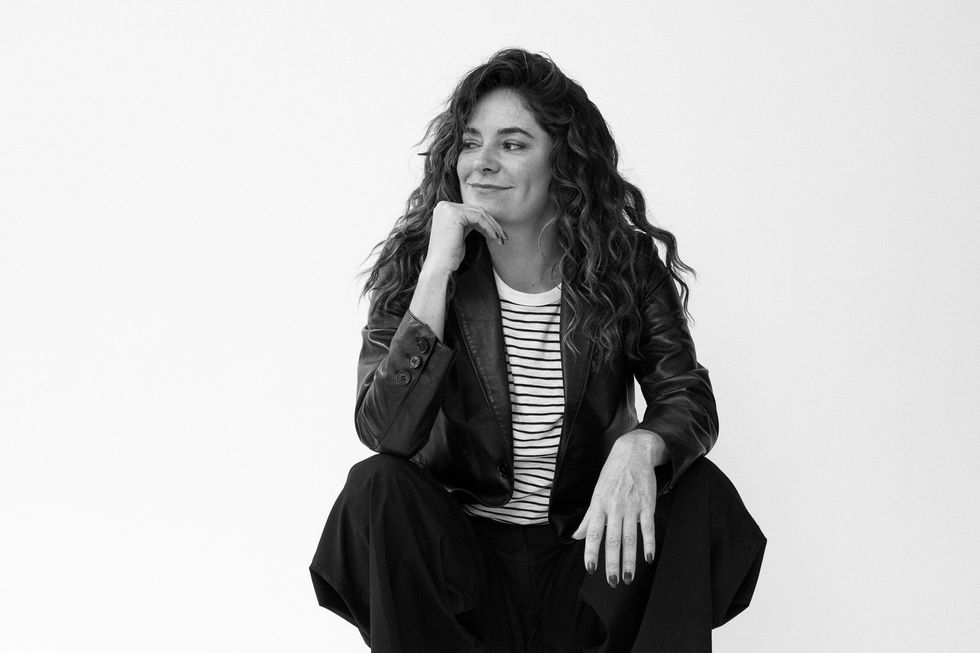 That's amazing:

"I know, and I just loved how his name was Angel."

You were given two books, Ladies of the Night and A Gentlemen of Leisure, to help you get into character. How did that help?

"[Ashley] is very complex, and so much of acting work is imagination—imagining how you would be in a given circumstance. At least that's the way I come at it. A lot of stuff unfolded itself for me once I was there, and what those books specifically helped me on was the pimp-prostitute relationship and getting into the headspace of why? Why would someone have sex for money multiple times a night, and then turn around and give all that money to someone else, keeping nothing for yourself? I always found that really hard to understand, and those books helped a lot, just because you'd hear those people speaking in their voices about their situation and about their love for each other—as fucked-up as what that love might be or how much manipulation is involved. So many decisions for Ashley are actually wrapped up in how she feels about C.C. [Gary Carr, who plays her pimp], and I think she really loved him, which is sad because he also hurts her so much, physically and emotionally.

"[When] I did the first table reading in season one, I was talking with the script supervisor, and she said something too, adding to the conversation, 'You know, it's really interesting, if people are coming from abuse within their family, they start to connect abuse with love, and sometimes the only attention you're getting is the violence, and then somehow you crave it in a very back part of your mind.' I thought that that was interesting—people gravitate towards what's familiar."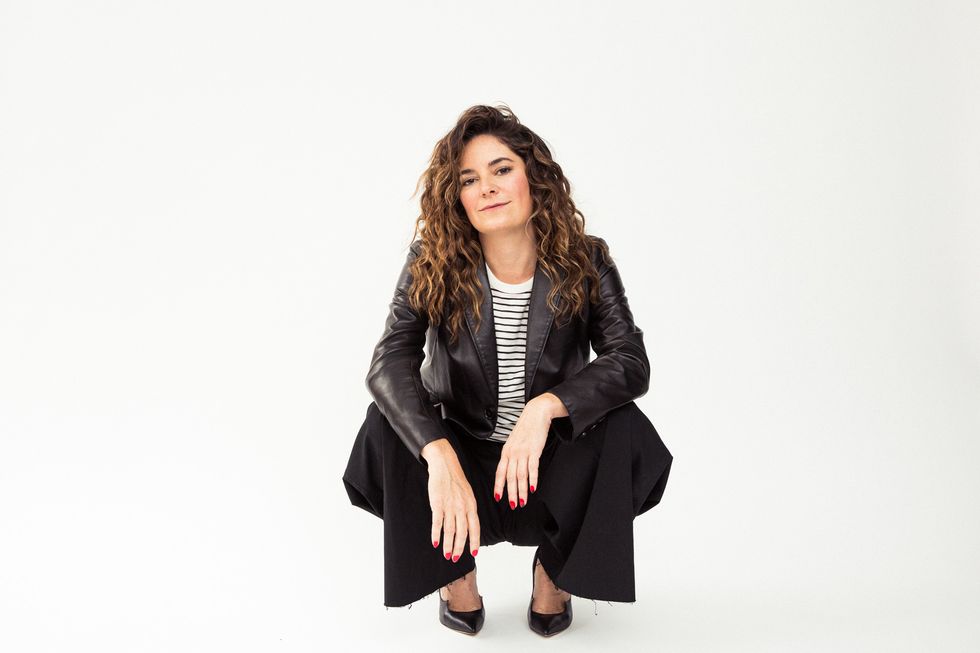 How did you manage the transition from playing Ashley the sex worker in the first season to Dorothy the activist in the second season?

"Well, you know, I read a lot of '70s feminist books. I started with Gloria Steinem and then went down an internet rabbit hole. This one writer in particular, Andrea Dworkin, I found her works and her words really moving. On YouTube I listened to her testimony—she was talking to the Supreme Court for a group called Women Against Pornography. Her point was, 'We're not saying eroticism is wrong, but we're saying that the way women are portrayed in these films is bleeding into more creative violence against women.' All of a sudden I was bawling crying. She hit something on the head for me about the way women are raised and how we're raised to be accommodating, we're conditioned to take it and make it lovely for people. I found that all so heartbreaking, and I heard some real truth in that. Listening and reading writers like that really helps.

"It's funny, [in season two] it's five years later and Dorothy's gone to the West Coast and become an activist. I don't think she ever judged being a sex worker, and still being involved in that world is comforting to her. She steps back into New York, and it's like she instantly steps back into her old life; she's surrounded by other pimps and other sex workers. I found it really weird hearing C.C.'s voice again, I had a physical reaction to it. I can remember in my [real] life, hearing a voicemail from an old boyfriend and almost throwing up on the street. It's interesting how your body reacts to your emotions, and if you imagine it enough as the actor, your body will physically react to your emotions. I find that all so bafflingly cool."

Have your thoughts on the porn/sex industry changed at all?

"I think something was affirmed in all of this. I've always had this idea that everybody is the same, no matter if you're the Queen of England or the bagel store guy. Everybody feels the same emotions, and so I've found great humanity in [playing this role], doing work that can be very judged by people who don't quite understand it.

"I loved finding the almost service of the job, the humanitarian service. The dynamics are really twisted, it can be really twisted, but I've also met sex workers in life today who quite enjoy their work, and in those books I've read from the '70s, a lot of the working girls did enjoy it."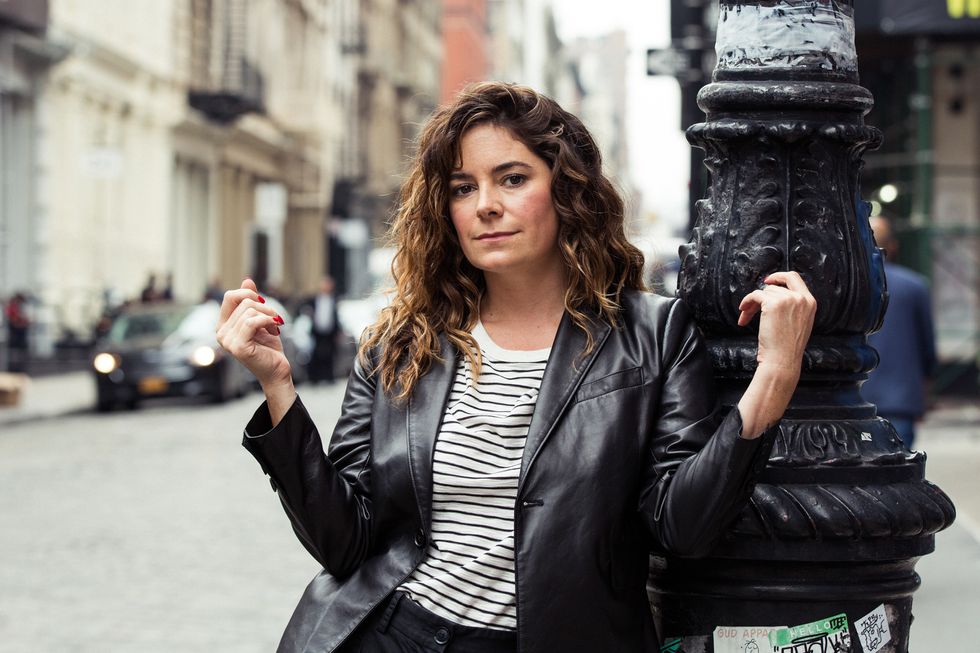 Once you're so invested in a character, how do you break that to go back to your own personal life?
"Sometimes it's harder than others. I was talking with my friend Margarita Levieva, who plays Abby, after one of her scenes, and she's like, 'I'm home and I cannot stop crying.' To get yourself emotionally and physically in that place, sometimes your body [gets] confused and keeps being there. I find physicality really helpful, and for Dorothy and Ashley, it was a lot about the voice. There was one phrase that I would use to remember the dialect that I was living in. It was something from the first episode, and that would help me feel like I was in the body of Dorothy. But sometimes it's something else. I had a different part where the character had her lady parts removed, she had a radical hysterectomy, so I always thought about that first and focused on my lower abdomen, thinking about what that would feel like to have those parts of you surgically removed. That always helped me get into that character. I have little clues to get into a character, and then when I drop those clues, it helps you to feel more like yourself again."
I have to ask: Can you give us any spoilers for the season 2 finale?
"You don't want that! You don't want that. I would not take away the surprise for you. I think they call George Pelecanos [the show's creator] the slayer of TV, he's always killing people off, so some people might die."
Want more stories like this?
Tika Sumpter on Her Upcoming Role in Robert Redford's Final Film
Maggie Gyllenhaal on the Door That "Cracked Open" in Hollywood
Elizabeth Olsen on Exploring Grief in Sorry for Your Loss