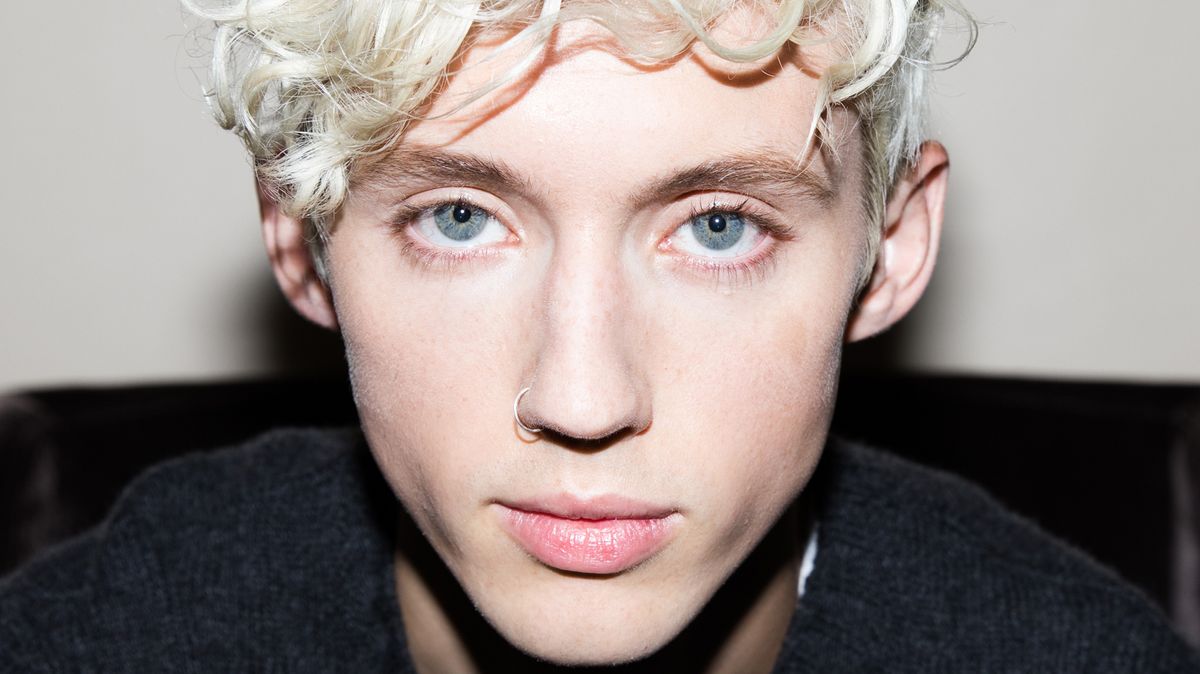 Celebrity
How he's using his experience to help inform change.
Jackie Beale
It's hard not to stare at
Troye Sivan
. Sure, his porcelain skin, fawn-like blue eyes, and immortal cheekbones are magnetizing, but it's the way the 23-year-old Australian singer-songwriter and actor speaks beyond his years that draws you in. It's been a big year for Sivan; when we sat down a few weeks ago during
TIFF
for the premiere of his latest film,
Boy Erased,
he had just released his second studio album, 
Bloom
, to deafening praise and was about to embark on his international tour. NBD.
In his biggest big screen role yet, Sivan plays opposite an Oscar-winner-stacked cast of
Nicole Kidman
, Lucas Hedges, and Russell Crowe in Joel Edgerton's adaptation of Garrard Conley's memoir of the same name. In the film, Sivan's character, Gary, becomes a beacon for Jared Eamons (Hedges) when he's ousted from his family and enrolled in a conversion therapy program. Below, he tells us how it was a contrast to his personal coming-out story, how he carb-loaded after a day of filming, prepped for tour, and, yeah, we also squeezed in a game of
"
Hot or Not
"
just because.
---
What was it about this film that made you go, OK, I need to do this?

"First and foremost, it was the script. That was the first thing that I read, and I was really touched by it and affected by it. It's obviously something that's really close to me. I have had the best textbook coming-out experience ever—a completely supportive family, completely supportive friends. It's never held me back from anything that I've wanted to do, and I see every day how rare that is. I meet people who have been through so much and have had such a vastly different experience than me. So I kind of take it on really personally and want to always try my best to shine light on those situations and try to communicate with those people to find out the best way I can help, if at all possible. This movie felt like a way to spark a really important and necessary conversation.

"Then, of course, I saw Joel [Edgerton], who had written the script and was directing it, and that Lucas [Hedges], Nicole [Kidman], and Russell [Crowe] were attached, and I just really wanted to be part of it."

Even though you had a very different coming-out story, did you relate to your character in any way?

"I don't want to spoil anything, but my character shows Jared the alternative; that there is a big world out there. That if you can get through this, then there's another side, a light at the end of the tunnel. So that is something that obviously I can completely understand. Even going through the coming-out process in the way that I did, I remember those really dark moments where it feels like you're suffocating. Now that I'm on the other side of that, it felt like an honor to be able to play a character that is there to help someone realize that. Taking that experience and working it into my character and having him be the kind of voice of reason in a really important moment, it felt really exciting to me."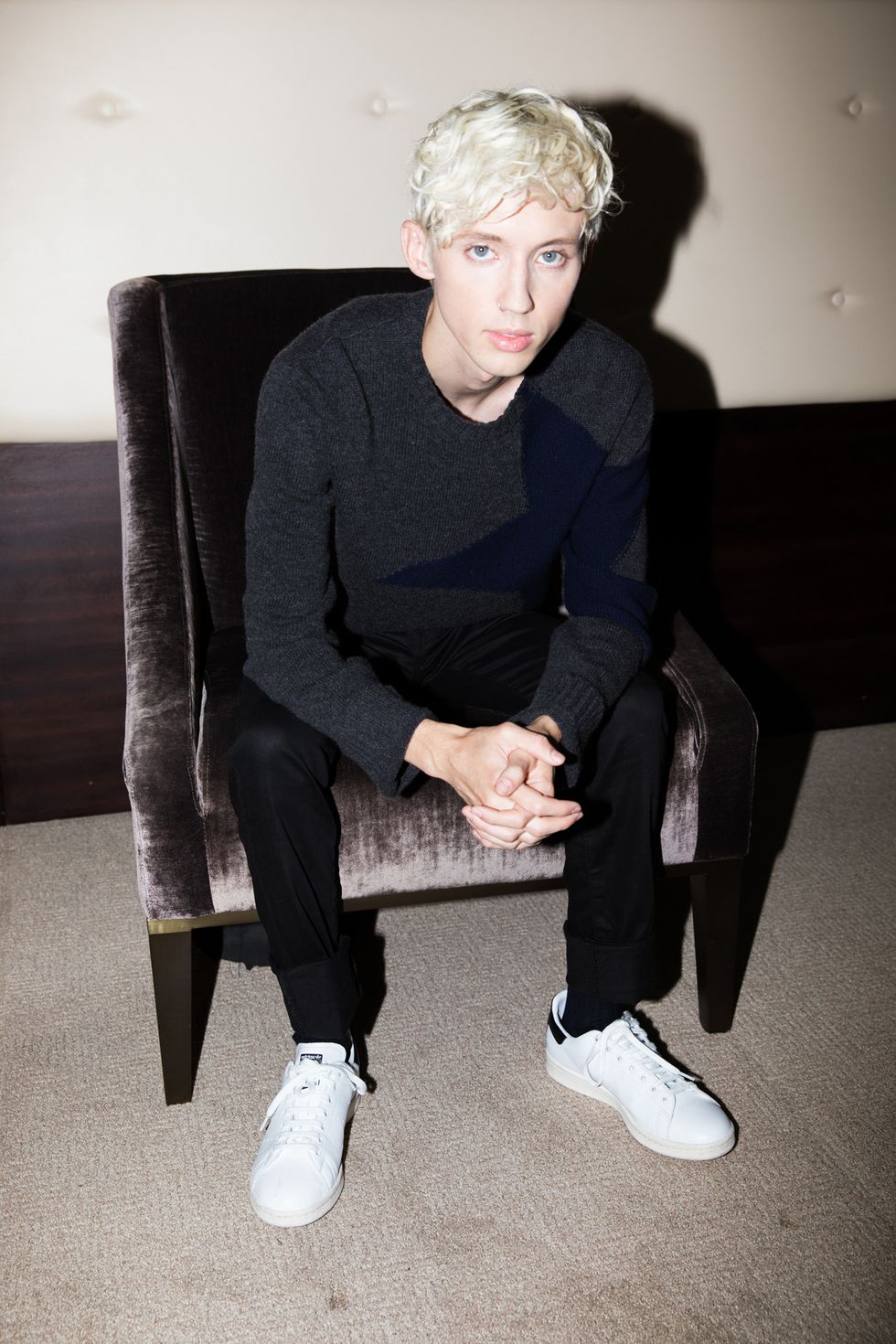 Were there any challenging narratives that affected you in ways you didn't expect?

"Lots, yeah, almost every day. I think the way that Joel structured the shoot made it feel very real and that, I think, really helped a lot of us. We go to the same place every day, we're in the same outfit every single day—it felt like we were in some sort of program for the month that we were shooting. After a while, that really weighs on you. Speaking to cast members and speaking to Garrard, who wrote the book, and meeting his mother, it just became very real very quickly. For sure there were heavy moments."

How did you unwind at the end of the day?

"There was this Italian restaurant around the corner from my hotel that I ate at almost every day. It was just really good pasta, and so I would go with Xavier [Dolan] or Lucas and just grab a bite and decompress a little bit.

"But at the same time, I knew this was going to be a month of my life that was going to feel heavy and was going to feel tough, and I was fine with that, because I have the privilege of knowing at the end of that month, I am going to go back to my very openly gay life in L.A. and get to kind of go back to celebrating all of these things that are being so oppressed in this movie. That was the thing that kept me sane."

What conversation do you hope this film fuels?

"I really just hope that parents see the movie and realize that this is, obviously, not the way to go about things when you have a child come out to you. I think that's kind of the most important. And then, of course, the ultimate goal is to put an end to conversion therapy. We want the ban in the 50 states, for sure."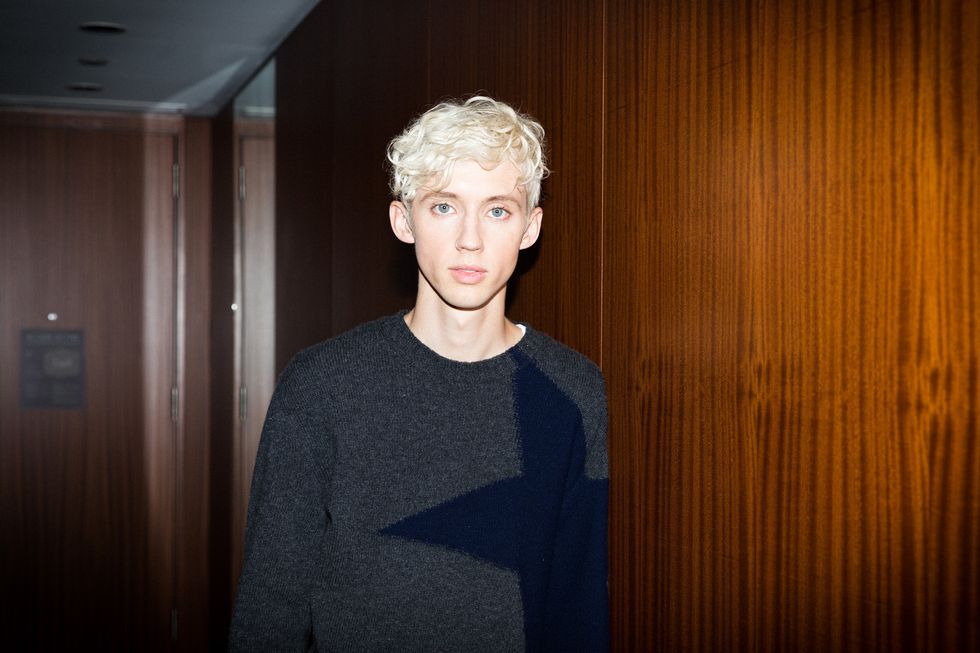 Congrats on your album success, by the way! This year is getting bigger and better. What's been a highlight?
"Thanks! Performing on
Saturday Night Live
stuck out to me for sure. As well, last week the album came out, and this has been one of the best weeks of my life. Just being able to hear what people think, and favorite moments, and just have it out and celebrate that has been really, really nice."
What do you think the next year is going to be like for you?
"I really don't know, you know. I'm going on tour. I start in about a week, so I'm going to do that. And then I will be touring a lot next year. I would love to do some more acting. Musically, I mean, we'll see how I feel at the end of the tour, but I really don't feel burnt-out at all; I feel, if anything, inspired and excited. I'm so happy that people are liking the album, so it makes me want to get back in and start doing more stuff."
How do you prepare for tour?
"A lot of rehearsals. I've already done a bunch with my band in L.A. Lots of meeting with set designers, merch line—all that stuff. And then personally, I'm figuring out which dates my family's going to come, too. Friends are coming out for some of it. Trying to see if I can bring my dog, which would be really nice if I can. So just figuring out all of that logistical stuff to make you feel like you're not in a vacuum."
Can we do a quick-fire round of questions?

"Sure."

What's your favorite breakfast?

"Moroccan eggs."

One thing people don't know about you?

"That is hard, I feel like I talk about everything. Maybe that a good pasta is, like, my favorite thing in the world."

What kind of pasta?

"I didn't eat shellfish growing up, and now I'm venturing into it, so linguine and clams is a big one for me right now."

One thing you'd change on your Wikipedia page?

"The photo."

Last thing you screenshot?

"It was a photo shoot that someone did that I just really, really liked the photos."

Go-to karaoke song?

"'Where is the Love' by Black Eyed Peas."