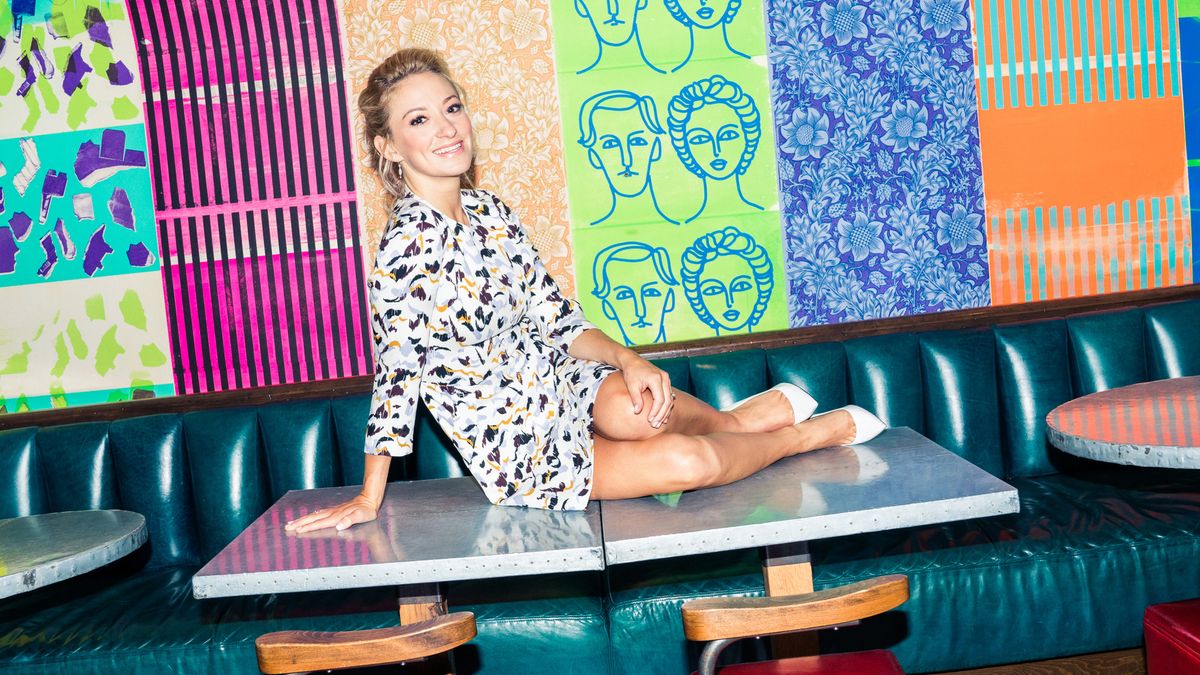 Celebrity
Olivia Hamilton on "First Man", Ryan Gosling, & the Pursuit of Change
Her newest role in the Neil Armstrong biopic shoots for the moon.
Renée Rodenkirchen
"It's a movie that
could
be just about men and going to the moon, but I love that the story showed the role of the women,"
Olivia Hamilton
tells me as we sip on lattes at
Drake One Fifty
and chat about her new film, 
First Man
. It's the day before its TIFF premiere, and the buzz around the Neil Armstrong biopic is deafening. Directed by Hamilton's husband and Academy Award winner Damien Chazelle (he also directed that itty-bitty film 
La La Land
, which she had a role in as well), the film stars Ryan Gosling and Claire Foy.
---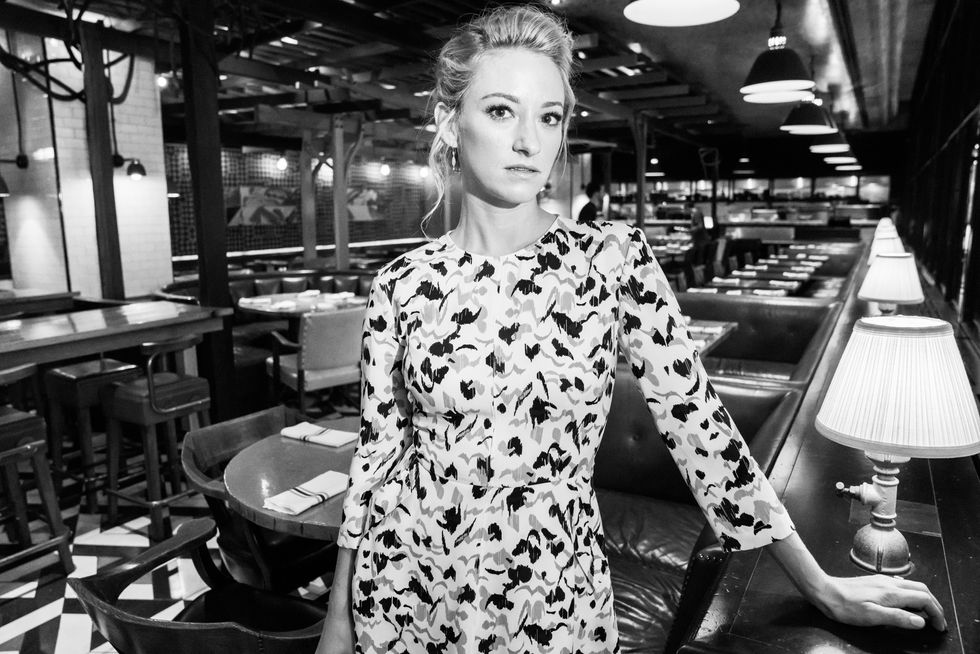 Hamilton plays Pat White, the widow of astronaut Edward Higgins White, who passed away on Apollo 1—a mission that preceded Armstrong and Buzz Aldrin's momentous moon landing in 1969 on Apollo 11. Chazelle's breathtaking and intense portrayal of one of humanity's biggest accomplishments focuses on the immense personal impact the space program had not only on the astronauts, but also their families. "[Pat White] represents the human sacrifice and the human cost of this mission," Hamilton tells me. "I fell in love with her. Sort of in the same way that the astronauts are larger than life, so perfect and heroic, she's that type of woman. She's the perfect mom and the perfect wife, and she's genuinely on the team and believing in what NASA is doing."

Playing a character based on a real person posed its own set of pressure for Hamilton: "Having [Pat White's] children alive really raised the stakes for me. I went down to Dallas and met with her daughter, Bonnie. I wanted to get information and learn from her, but I also think I wanted her approval. I wanted her to say, 'Yeah, you're going to be great as my mom.' We have a good relationship!" There was another challenge: "Nobody was sure how she spoke—there is no audio of her. [I had to] work with different dialogue coaches to come up with the voice and work with Damien [Chazelle] to figure out how we wanted her to sound."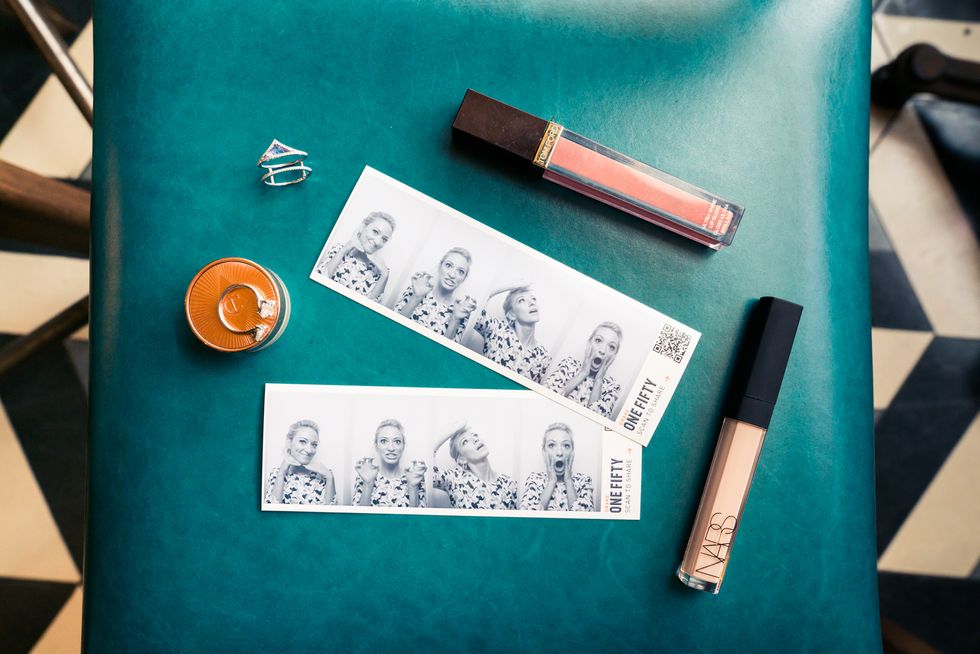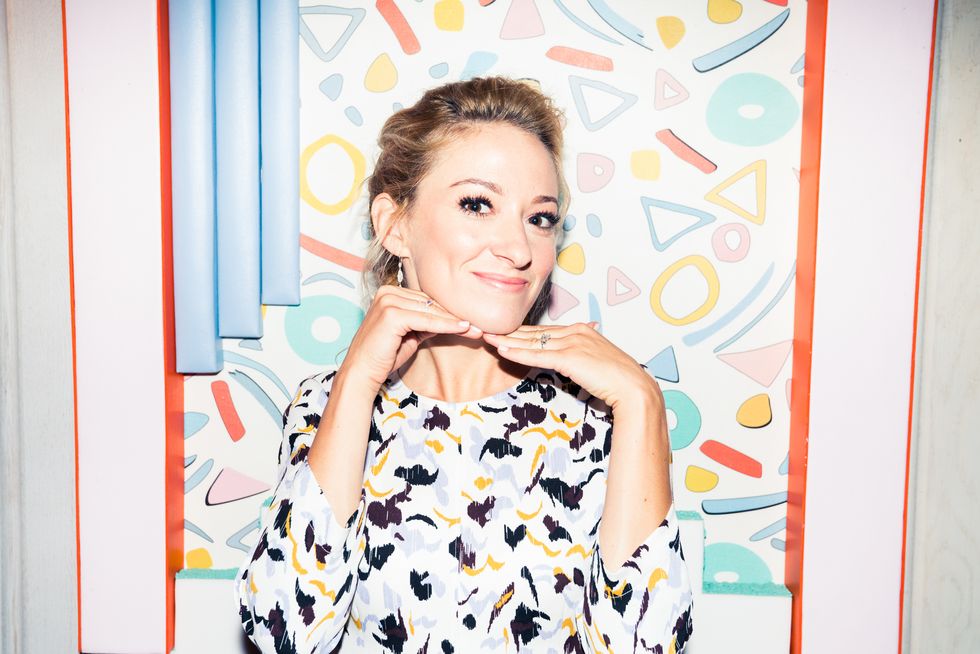 It was this collaboration on creativity that defined a lot of the most immersive scenes. "Damien is very honoring of the craft and respectful of it. Ryan [Gosling] has a very emotional scene in the movie, and Damian was like, 'OK, it's a closed set. I'm the only one in the room.' Or when I had an emotional scene, he's like, 'Bring her in in the last moment.' He takes care of you." In those intimate moments, paired with stunning cinematography, the audience in synced breath is taken through this gut-churning journey. "Going to the moon was not 'Oh, let's go to the moon!' It was an incredibly arduous, dangerous, challenging mission, and we've never seen that shown in space. It's often really glamorized and clean, and in this film you see that it is
not
—it's really dangerous, and a lot of people sacrificed [to make it happen]," Hamilton continues.
Once you catch your breath and blood flows back into your knuckles, Hamilton hopes you take away a bit of that determination for change. "I think it's going to spark a lot of good discussion and debate about what it takes to really achieve something great, and are we willing, in this current day, to put in the political will, the money, the sacrifice to tackle some of the issues that we're facing?" We ask ourselves the same question.
Want more stories like this?
Elizabeth Olsen on Exploring Grief in Sorry for Your Loss
Maggie Gyllenhaal on the Door That "Cracked Open" in Hollywood
Amber Heard Blares Lil Wayne in the Car Before a Red Carpet & Can't Do Her Own Hair