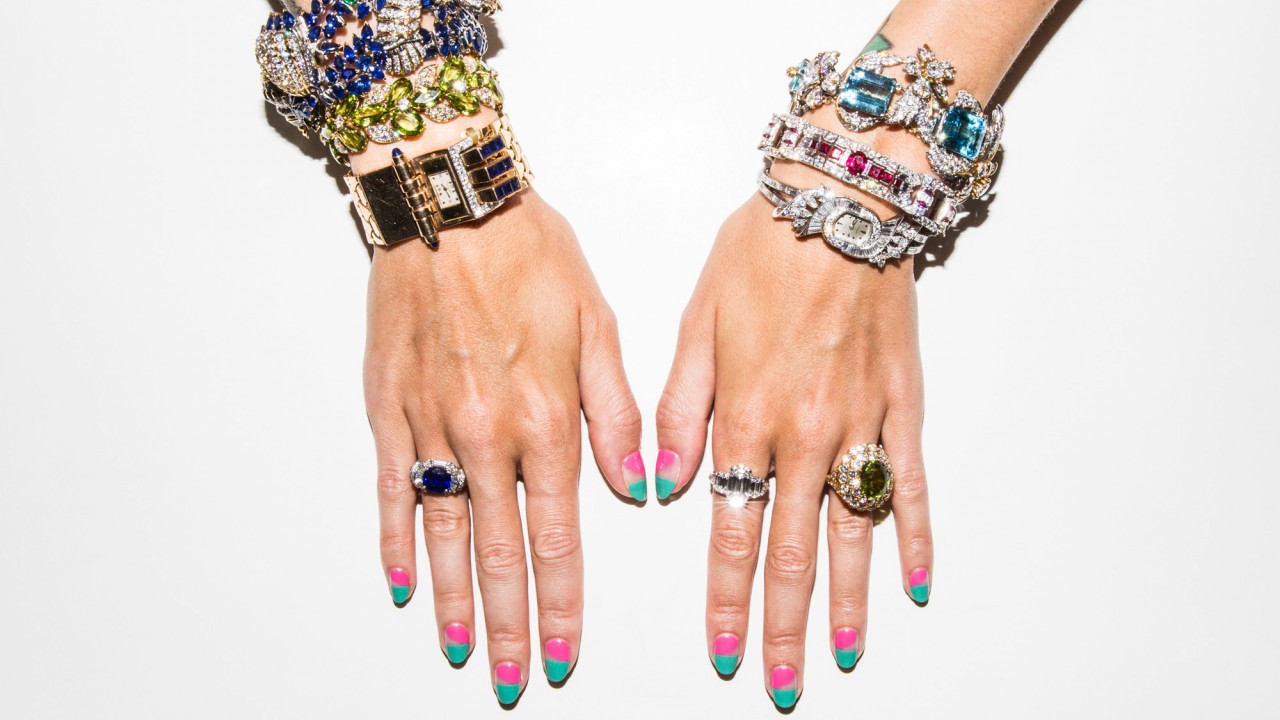 The New "Bling Ring" Used Social Media to Plan Their Attacks
And four other pieces of news we're reading.
Remember the Bling Ring? Back when Paris Hilton, Lindsay Lohan, and Audrina Patridge were the celebrities most likely to have a lot of valuables on hand (ah, 2008), a group of criminals known as the Bling Ring targeted their homes in a spree of Hollywood burglaries, which led to eventual arrest and jail time. This week, a trio of teenagers and, in a twist you don't often hear, the mother of one of the teens have been arrested in connection with a rash of burglaries in the same area, accused of taking things from Rihanna, Christina Milian, baseball player Yasiel Puig, football player Robert Woods, and French singer Tota Matthieu. LAPD says the suspects knew when to strike thanks to social media—a facet of the story that wasn't true with the OG Bling Ring, since Instagram wasn't even around then.
Here's what else we're reading and thinking about this week:
Indonesia was hit with several major earthquakes and a tsunami last week, causing mass devastation and at least 1,300 deaths, though that number is rising. As if that weren't enough, the same island was also hit with a volcanic eruption this week, spraying ash nearly four miles upward into the sky. According to one volcanologist, the eruption may have been triggered or accelerated by the earthquake, which measured 7.5 on the Richter scale (that only goes up to 9). No evacuations were issued after the eruption. If you want to help, head here.
Australia could be the first country to eradicate cervical cancer, if vaccination and screening rates are maintained. Researchers say the cancer could be classified as "rare" by 2022, when it is projected to occur in only six out of 100,000 people yearly. Within 20 years, it could be eliminated completely. Read more here.
Christian Bale has actually become Dick Cheney. OK, not literally, but for his upcoming film Vice, Bale has once again taken on a stunning physical metamorphosis. For The Fighter and The Machinist, Bale went for extreme weight loss, and for American Hustle, he took on extra weight; to become Cheney, Bale had to once again gain weight. "I've just been eating a lot of pies," Bale told Variety. It's not just the weight, though—Bale embodies Cheney so much, it's eerie. Sam Rockwell plays George W. Bush in the film, while Amy Adams plays Lynne Cheney and Steve Carell plays Donald Rumsfeld. The film was directed by Adam McKay, who most recently did The Big Short. Watch the trailer here—it's crazy!
Things at the White House continue to be. A new investigation shows that Trump's not such a self-made man after all. On Tuesday, he mocked Christine Blasey Ford at a campaign rally in Mississippi. And on that note: Though more than 1,700 law professors signed an open letter to senators appealing them to reject Kavanaugh, a final vote could come in any day now. The Washington Post has a guide to senators who are for and against Kavanaugh. Read more here.
Want more stories like this?
CBS News Anchor Norah O'Donnell on Broadcasting During a Trump Presidency
12 Truly Good Things That Have Happened Since Trump Was Elected
The Aftermath of the Manafort and Cohen News