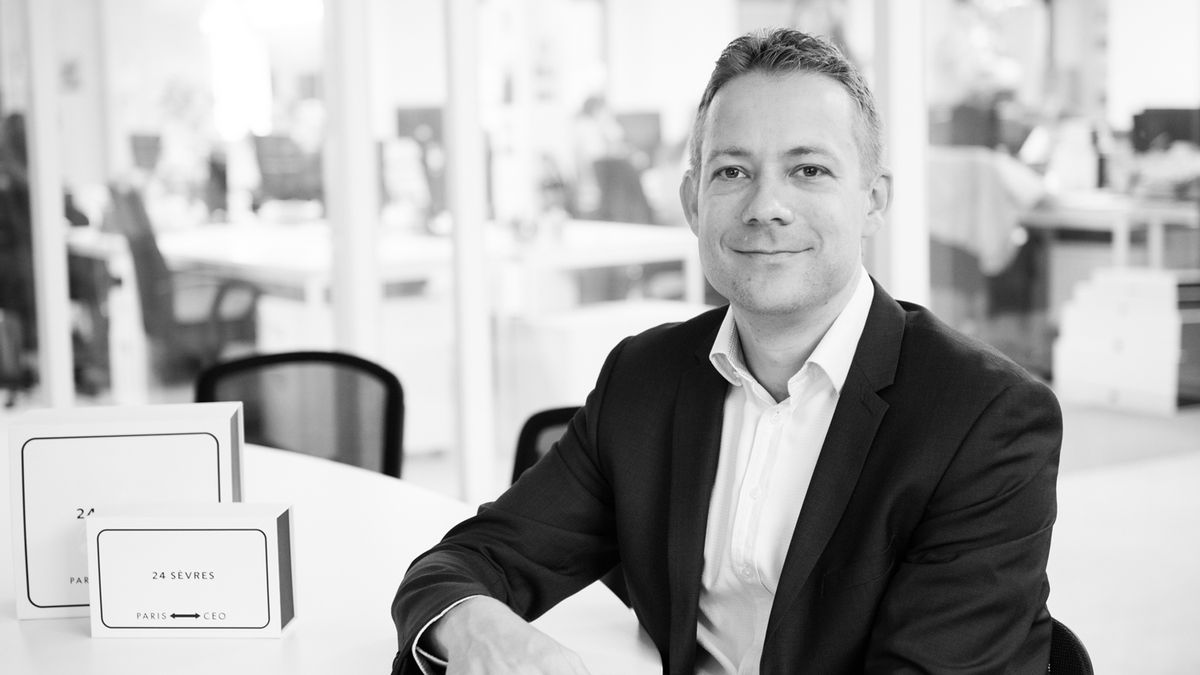 Series
Blame 24 Sèvres' Eric Goguey for your next credit card statement.
Meagan Morrison
While most tourists run to the Louvre or the Eiffel Tower when they land in
Paris
, the fashion crowd usually has their taxi drop them directly off at the legendary Parisian shopping destination 
Le Bon Marché
. Originally founded in 1852 as a new type of
grand magasin
or department store—with a wide selection of goods where shoppers could walk around and browse undisturbed—the company was acquired by luxury conglomerate LVMH in 1984. In new hands a focus was put on revamping Le Bon March
é
to make it the most exclusive shop in Paris. Making the pilgrimage to the iconic Left Bank store has long been a fashion right of passage—to pore over the most luxurious labels in fashion, jewelry, and home, as well as Le Bon Marché
'
s grand food hall.
After owning the department store for more than 30 years, LVMH has set their sights on a new horizon for Le Bon Marché to conquer: e-commerce. Launched under the name
24 Sevres
in 2017, the site looks to offer a truly differentiated online experience built on the brand
'
s unique expertise. As true fashion fanatics, we jumped at the chance to visit 24 Sèvres CEO Eric Goguey to chat all things digital, fashion, and career. Below, his insights on bringing the offline experience online.
---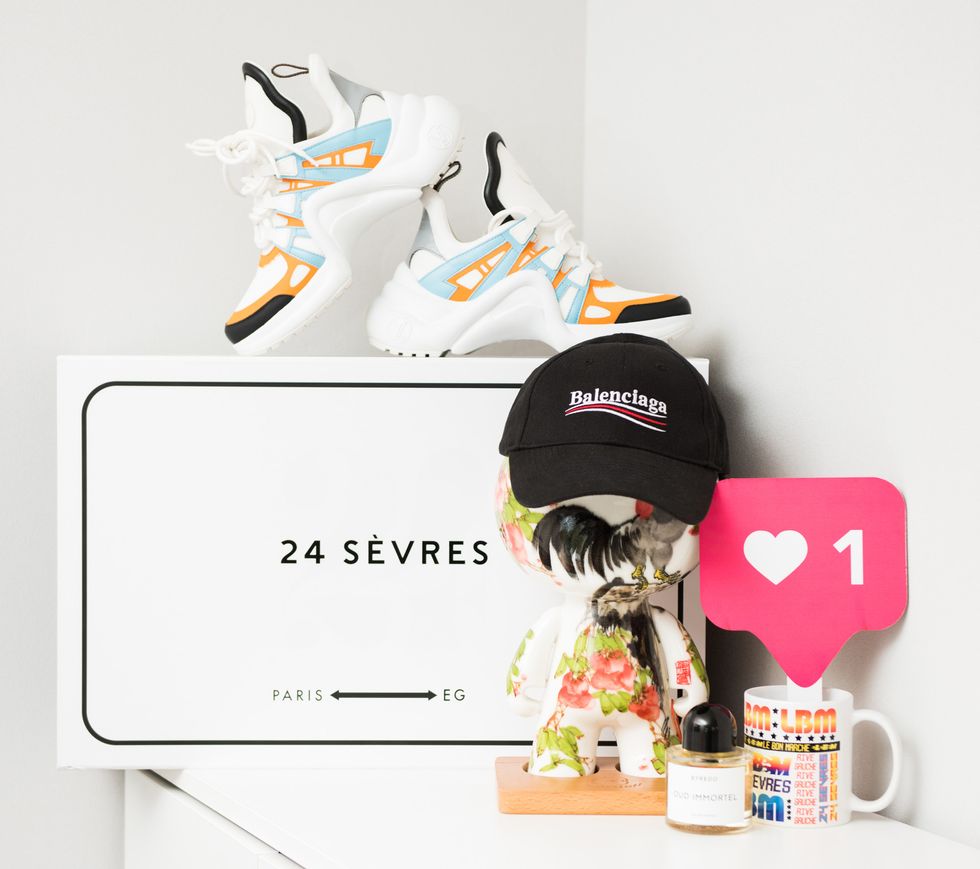 On making sure people still find joy in the shopping experience:

For Goguey, online allows shoppers the luxury of saving time, but he is adamant that that shouldn't eclipse having personal relationships with the customer. "To be clear, I think that today, the digital experience is far away from what a store can deliver," he says. "Store gives you contact with humans, and there is nothing better than human relationships. Store gives you contact with the products." He also tries to add joy and the feeling of personalization when shoppers purchase on 24 Sèvres. He has done this with a loyalty program, but also by creating a special monogrammed box that all orders are shipped in. "We also have a physical point of contact, which is a box. The brief we gave to the creative team [was], 'OK, we want five seconds of joy when people are opening the box. Only five.' I'm not saying I'm going to love it for half an hour and will be dancing on the table, that would be unrealistic. I want five seconds of smiles. So we spend as much time designing the box as designing the website."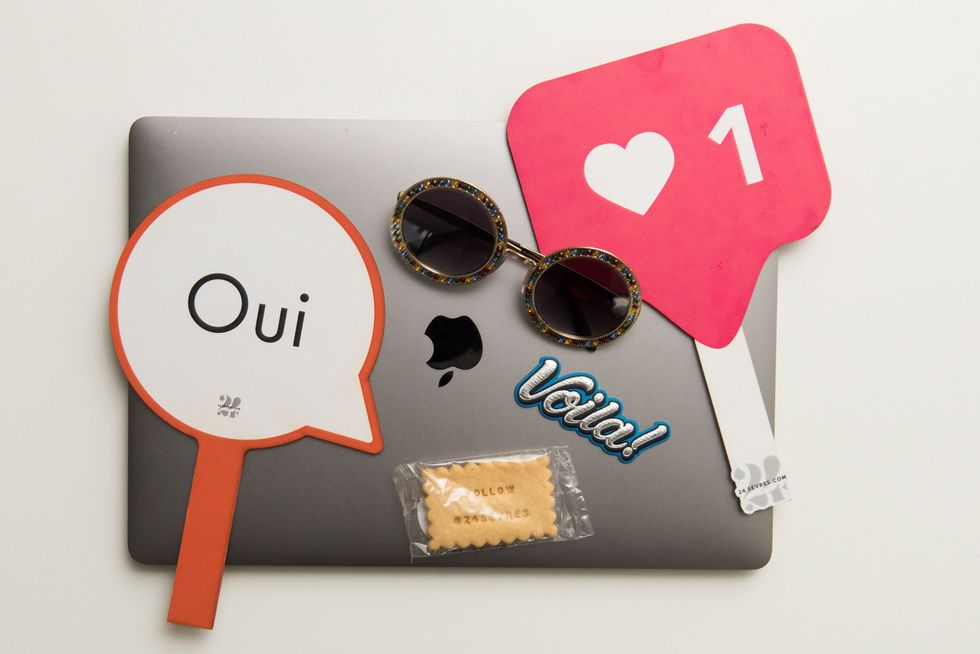 On the importance of staying true to your identity:
For Goguey, playing up your differences is crucial to success, especially when competing in an already crowded market. As he puts it, "We have a Parisian spirit. When everything stops, we look at the competition and say, 'OK, we have a lot of players in the UK, a lot of players in Germany, a lot of players in Italy, some in the US; but nobody was coming from France.' France is part of the fashion world, so there is a story to tell here." Adding in the store's Parisian history, the team at 24 Sèvres was able to create an online identity that gave them a unique point of view. "We start with the Parisians, trying to explain the natural way Parisian ladies dress to the world. We are not trying to say, 'This is the way you need to dress,' but [giving tips on] how to how do it the cool Parisian way."
Another way the 24 Sèvres team incorporated iconic Bon March
é
elements online is by including a Look of the Day modeled by celebrities, staffers, customers, and models. "We like mixing pieces from new designers with ones from iconic established houses; this is our DNA." Not only does this bring their core values online, it also gives them the opportunity to use their version of Paris as an editorial backdrop. "We use Paris as a background [for these looks,] but not the Paris cliché, the real Paris—the Paris that could be a lovely monument but with graffiti on it because this is the real Paris. We have a chance to have an amazing background instead of being obliged to shoot on the same [white] background."
On why fashion should be fun:
While the stakes to succeed are high, for Goguey it is important for him, his team, and his customers to remember—it's only fashion, and it should be enjoyable! "We are always trying to do things the Parisian way, but with a smile. I want smiling, because we only live once, and if you have the chance to see or experience these products, we want that to make you smile."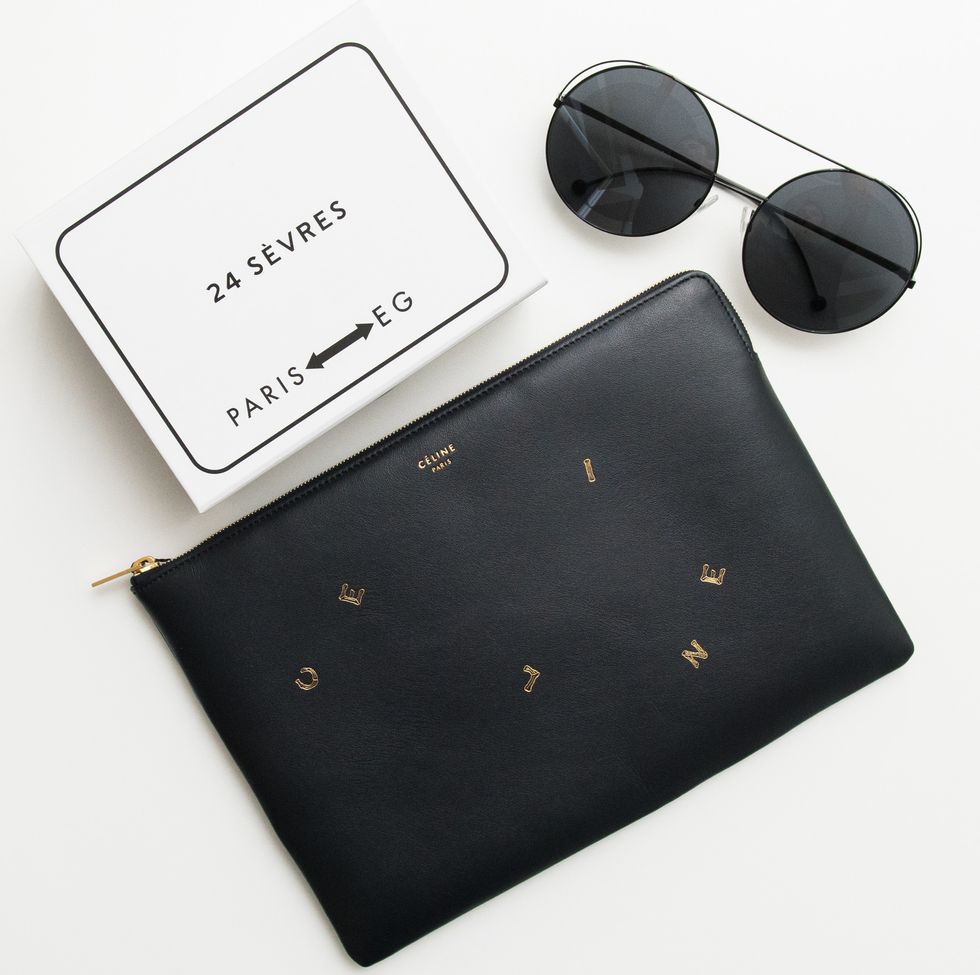 On the importance of people in a digital world:
While data is key for e-commerce learnings, at 24 Sèvres it's simply used to improve the customer experience, such as navigation and checkout, since Goguey believes there are just some things an algorithm can't do. "The good news is that at this stage, we are much more human-leading than data-leading. I'm not sure that I will believe it when the computer says, 'Oh my god, if you want to have a Parisian outfit, you should do this.' All customers can be sure that at the end it's real humans that are in love with the products, in love with the brands, and really in Paris reading women's magazines and doing research every day."
On what he looks for in a 24 Sèvres employee:
While 24 Sèvres is owned by a huge corporation, its team runs as a start-up operation and employees need to come armed with passion, energy, and the willingness to learn. As Goguey puts it, "If I'm passionate, I want other people to be passionate. I want to see a bit of love in their eyes." And while passion is key, an employee
'
s attitude is just as crucial to them being successful in a new company environment. "Even if the employee is doing well, I want them to understand that this is an amazing chance to work in this industry. I also want to be sure to have people who are open-minded. If you expect to arrive to an internal bible of what you have to do from eight to six, it doesn't exist. You have to do it by yourself. I want to be sure that we're careful as a new company, since we will make mistakes that have to be corrected, that we hire open-minded people."
Want more stories like this?
Fuck Jerry's Founder on Social Media, Launching a Tequila Brand, and More
Nisha Dua on Her Career as the Co-founder and Partner at BBG Ventures
Laura Vinroot Poole on Her Store Capitol in Charlotte, North Carolina