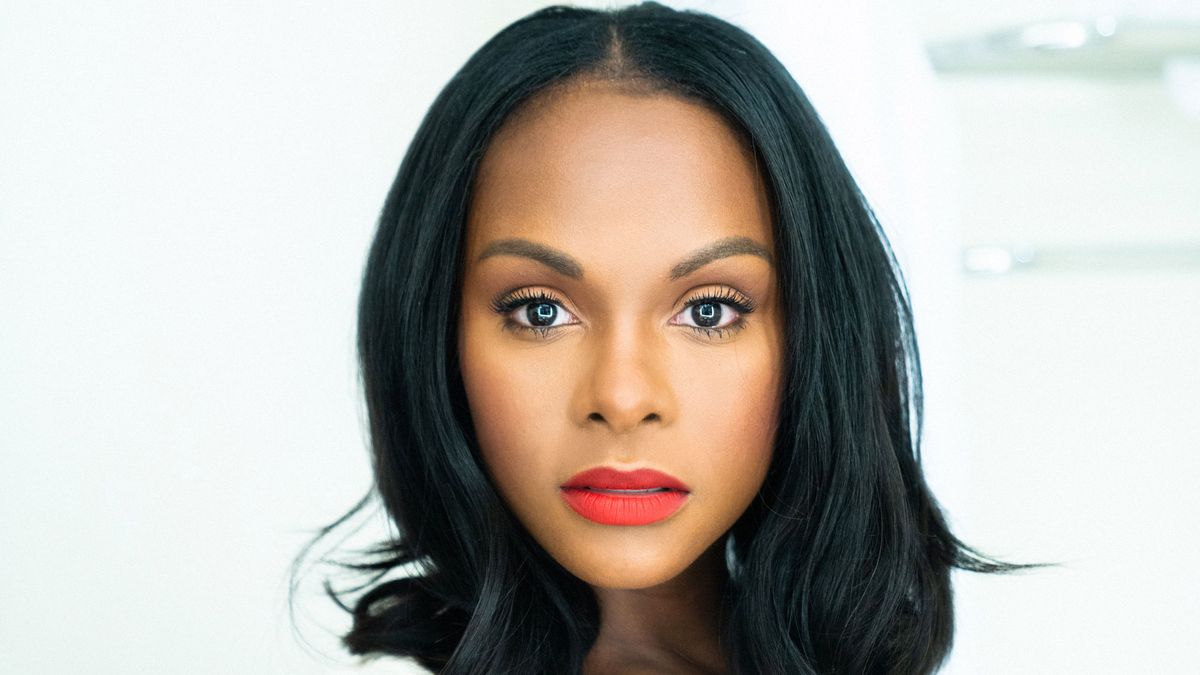 Celebrity
Plus, with Sonic the Hedgehog and Nobody's Fool releasing soon, Sumpter is about to have her biggest year yet.
Renée Rodenkirchen
A mark of something good is when you come back to it over and over again. And this is the third (
count 'em
) time we've made our way back to hang out with
Tika Sumpter
. It's always a good time, but never a long (enough) time. This round, we're in her suite in the iconic Fairmont Royal York hotel in Toronto talking about her newest film,
The Old Man & the Gun
. Sumpter stars in the delightful and charming bank heist movie (yes, there is such a thing) and what will be Robert Redford's final acting role, with award-winning figures like Sissy Spacek and Casey Affleck rounding out the cast. And if that wasn't a big enough deal, Sumpter has two other sure-to-be box-office hits,
Sonic the Hedgehog
and
Nobody's Fool
, set to premiere later this year. Below, we chat about how she's dabbling in different genres, what it was like being part of a film that paid homage to Robert Redford's career, and why her suite will always be a party ahead of a big premiere.
---
Can you set the scene of what it was like on set?

"It was like a small family. The whole crew shot a movie before this [film] together, so they knew each other, and I was the new kid coming in. I was so nervous. I came in, and they were so welcoming and warm. I just remember myself, Casey [Affleck], and David [Lowery] sitting in the backyard just talking, just kickin' it. It was real cool. It was easy."

You can feel that through the screen...

"It's like your favorite blanket that you roll up [in]to. That's literally how I felt watching it when I saw it."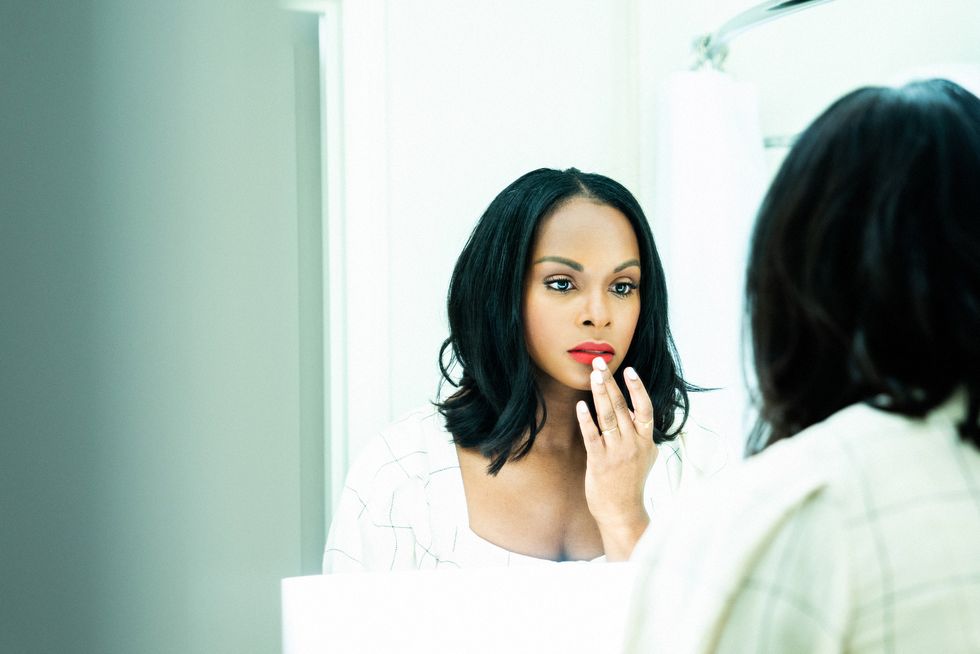 How did it feel to be a part of Robert Redford's last film? It's quite significant:

"Robert Redford and Paul Newman are two of my favorite actors. The charm that you see in all of their movies—they're smart, and Robert just has this thing where you want to watch everything he does. Not only is he beautiful, but he's thinking and he's quiet and he's calculated. To watch him on set, I was just... I couldn't believe that I was on set [with him]. He's an icon, it was surreal. He's so nice and loving and supportive, and I'm just happy [I could] be there.

"All the women are really strong in the film—they never nag, they just nudge and propel the men to figure out their lives. They always have the last word, and I love that David wrote that in. I hope that [the audience] enjoys it and has fun with it. It's like an homage and a love letter to Robert Redford and his career."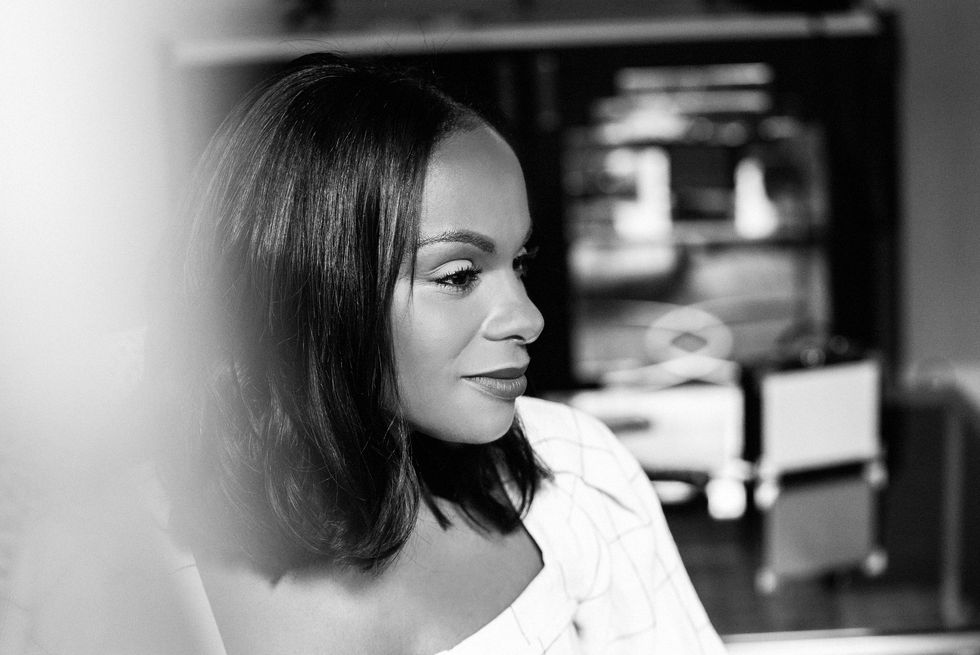 You have Sonic the Hedgehog and Nobody's Fool coming out, too. Each is so different—do you like touching on multiple genres?

"I love that I don't just have to do one thing. Nobody's Fool is my first romantic comedy, and it's hilarious working with Tiffany Haddish and Whoopi Goldberg. I mean, it was awesome—on set [it] was just joyful, and everybody was happy to be there. I got to play this type-A character who has a list of what life is going to be, and then it totally goes out of whack. Life is malleable, it has to change. And then with my sister, it gets all crazy! That [film] was amazing to work on.

"Jeff Fowler worked under Tim Miller, who did the first Deadpool. This is his first film, so I'm super excited to be part of it. He's so smart. Sonic is lazy [laughs]. James Marsden and I play husband and wife, but I get in on the action with Sonic. Jim Carrey is also in it—he's playing Doctor Robotnik. I started in drama, and then now it's fun and comedy, so I'm glad I get a taste of all of those things."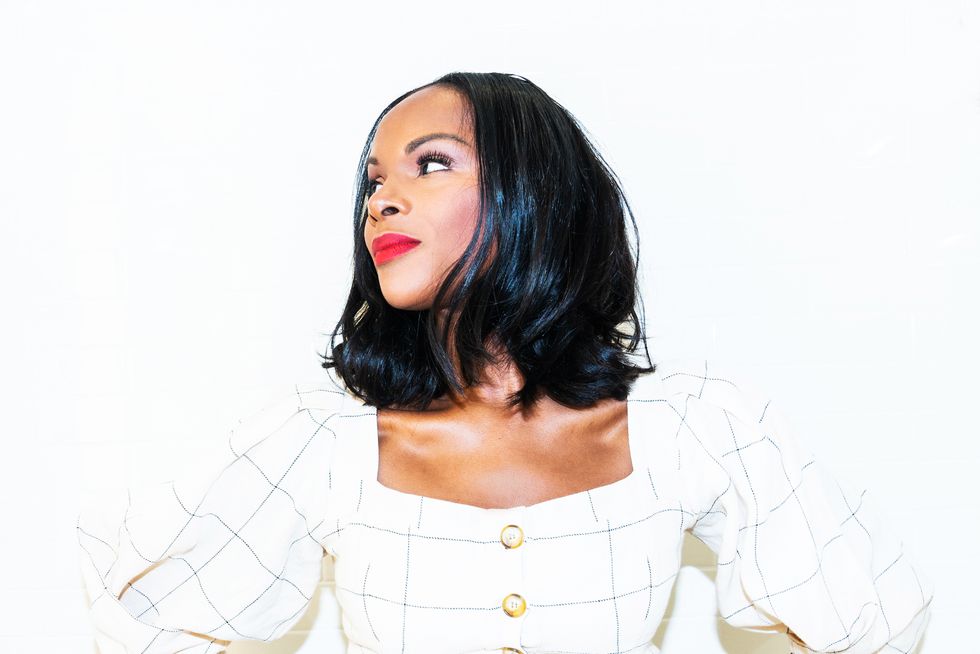 With so many red carpets and appearances coming up, how do you prep for them?
"I have a good breakfast in the morning: an omelette with spinach, and water, because probably the night before I've had a few glasses of wine [
laughs
]. I usually never have time for baths, but I took a bath today and put some music on. Then my hair and makeup team comes in, we turn on some music, and it's like a little party."
Do you have any mantras you say before you step out of the car?
"I'm literally like, 'God, please help me. Please help me get through this!' Everybody thinks it's glamorous, like, 'I've got this!' I'm shaking in my boots almost having a heart attack. So there's none. If there's a glass of wine in the car, I'll take it! [
laughs
]"
Want more stories like this?
Tika Sumpter's Message to New Mom's About 'Snapping Back' Deserves a Round of Applause
Elizabeth Olsen on Exploring Grief in Sorry for Your Loss
60 Seconds with Blake Lively