Remember that Amazing NYC Party You Went To? MATTE Projects Probably Threw It
An afternoon with the agency behind Rihanna's Met Gala after-party, the Full Moon Music Festival, and dozens of fashion films.
Career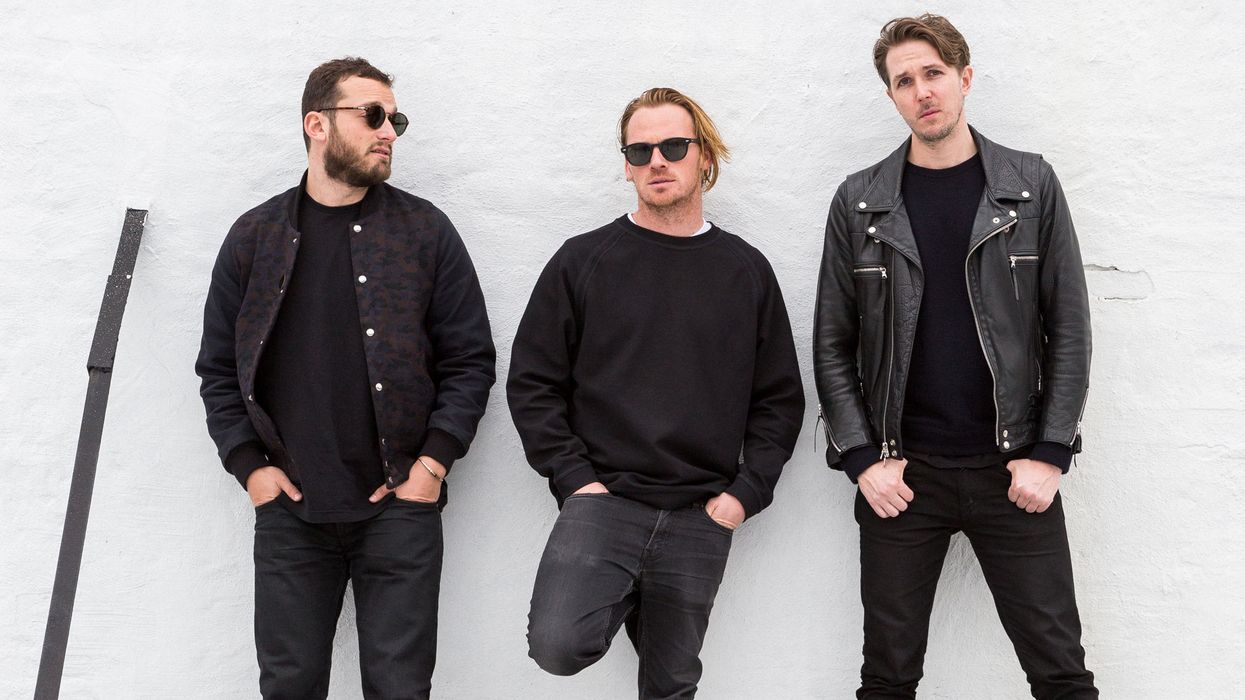 If you close your eyes and try to picture an impossibly cool NYC office—one where coffee breaks happen on a sprawling rooftop and the staff looks like they were plucked from an Alexander Wang ad—the image crystalizing in your mind probably looks like the
MATTE Projects
space in TriBeCa. Founded in 2011 by Brett Kincaid, Max Pollack, and Matthew Rowean, the creative agency slash production company is behind a range of notable parties and events, among them NYC's annual
Full Moon Music Festival
and
Rihanna's Met Gala after-party
. They've amassed a client list that includes Tom Ford, Google, and Dom Perignon, and while party options abound in New York—as well as in other cities they work in, like Paris and L.A.—MATTE events always have a strong, enduring allure.
"One of our greatest strengths is being able to build a brand from an aesthetics perspective," Rowean says. "We care a lot about details—the logos, the musical curation, the art, theatrical aspects of production—things that a lot of party promoters and concert producers tend to overlook."
After years of only seeing the founders in the wee hours of the night at their parties, we visited their office during the day for a chat about entrepreneurship, building a strong team, and what it's like to run a company with your friends. 
---
What were you all doing before you founded MATTE? And how did you meet?
Max Pollack:
 "I grew up in New York City. When we first started I was 23, so I was pretty young. I didn't have that much professional experience. I was doing music PR, and I also worked at a creative agency doing strategy."
Matt Rowean:
 "I grew up in Boston. I'm the old man in the room. I was working in advertising at another agency prior to meeting Brett and Max."
Brett Kincaid:
 "Like Max, I was pretty young when we started this and only had two years of working experience. I did a management training program at The Standard hotel. Then I was kind of managing a music venue underneath the old CBGB. Max and I had been friends, and another friend of mine was Matt's assistant at his old job."
Where did the name MATTE come from?
MP:
"There's a couple things about MATTE. It works really well because it's all of our names combined, but I think what's interesting about it is the texture—being rough but intentional; rough but refined."
BK:
"We went with MATTE Projects because we were playing with
'
MATTE Production
'
and all this other stuff, but it sounded kind of boring. MATTE Projects worked because we do so many different things—from agency content, to experiential, to our own concerts—and we want to keep expanding that. 'Projects' really summarizes the scope of what we're doing."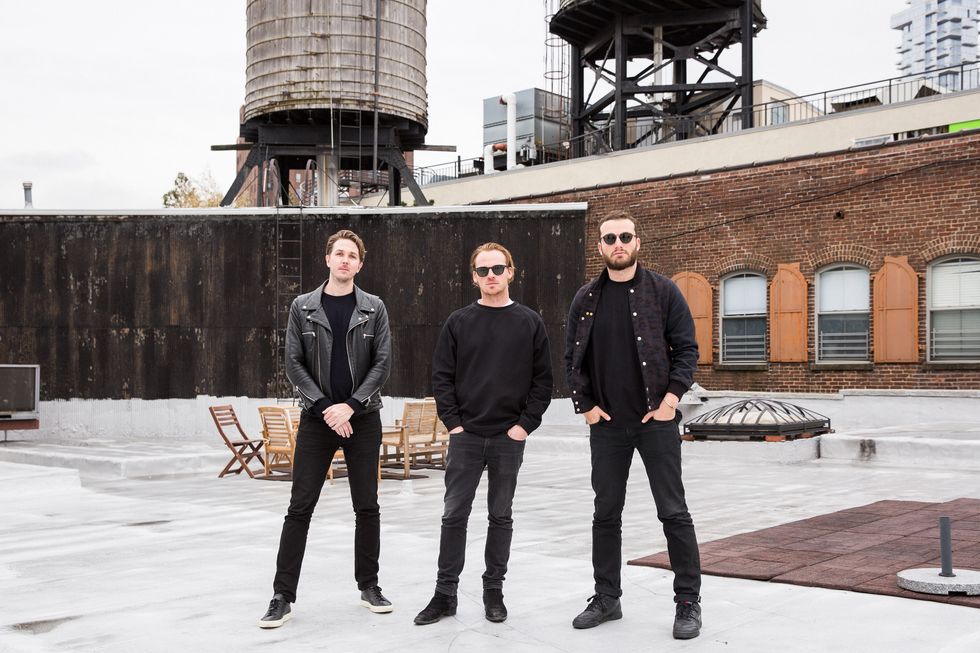 What was your first project?
MP:
"Kitsuné was our first client. We produced their first show in New York, and then they hired us to do all their shows across the country. That's when Brett and I really started working together. Then Matt came in and helped us with some original design stuff for Full Moon. He had a great loft on the Lower East Side, and we started working there as an experiment, pitching some stuff together."
How did things take off from there?
BK:
"It's interesting. The way we've grown a lot of times was by someone calling us to do something that was way above our pay-grade or way outside of what we were capable of at that time, and we just said, 'Yeah, we can do it' and figured it out. One of the first large-scale fashion films we did was for a
CHANEL
fragrance launch. Up until then, we hadn't done anything that significant. But we came in and really thought differently about it, and figured it out, and it ended up getting us more opportunities in that space. Matt is the most formally trained in the discipline that we work in, but none of us went to film school; none of us trained to become directors or videographers or film producers, so we've always approached things with our inherent thoughts and values and cultural perspectives. I think that's given us a different take on projects that really resonates."
MR:
 "Also, a couple of big clients fortuitously landed in our laps. Samsung being one, Snapchat being one; we had an ongoing relationship with SoHo House for a while. Having those gave us the ability to build an infrastructure around them."
So you started off as three—how big is the team now?

MP: "Verging on 60. It's a pretty crazy growth to see, because it also doesn't feel like that long ago that we were still on Ludlow Street in a loft."

And what do you look for in employees?

MP: "There's no perfect sentence that strings that together, but more or less, anomalies. Almost nobody here is your ordinary hire, in the sense that who you are as a person is paramount to everything. Then intelligence and intuition would probably be number two. We've taken a lot of people that are really bright, really hardworking, really intuitive, and driven. We put them in a position where they might not be 100 percent applicable yet, but they grow into it, which creates loyalty and community and team spirit. And diversity is important. I understand that we're three straight white guys, but diversity is a big part of our company culture."

BK: "There are people here from all over the world; we're constantly dealing with work visas and all of that because we want them to work here. We want a mix of backgrounds and perspectives."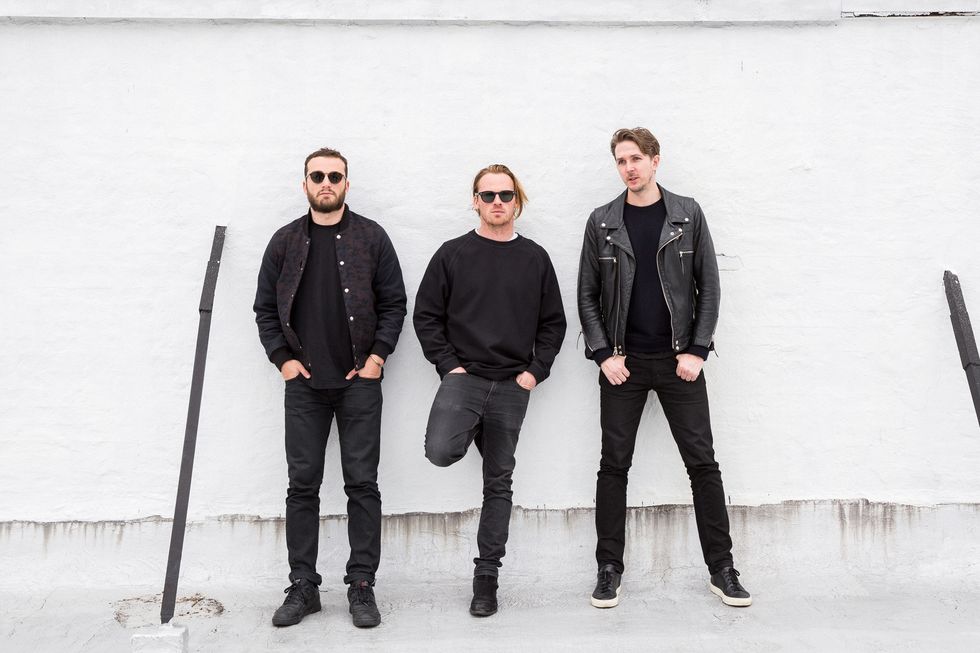 The company sounds very cool and fun, but what goes into your job that's maybe not so fun, not so cool?

BK: "It's insanely hard work, and the risks are insane. We've got 60 employees who are all ambitious, and with ambition comes goals; with goals comes expectations. So not only are we fulfilling our own expectations, but we're expected to make the dreams and ambitions of everyone we work with also come to fruition. There's also serious risks associated with everything that we do. Our events are pretty complex."

MP: "There's serious accountability at this point in time. We're dealing with major clients, so we're now in the swimming pool with other very big agencies."

MR: "We have to keep the spirit alive because that is why people come. Bar none, that's 80 percent of it. The other 20 percent is having to play by the rules and be buttoned up. With that comes 400 to 500 emails a day, lawyers, accountants, financial risk…"

MP: "We never raised money, and we didn't come from tons of money. We've always been holding things together, and a lot of lows come with that that you don't really see. A lot of stressful lows."


What's it like running a business with your friends?
BK:
"It's actually a miracle that we've lasted this long, it's crazy. We've gotten significantly better. In the early days, it was like watching your parents fight."
MR:
"Ultimately, the team is stronger because there's three of us. You have to lose the ego and remind yourself that what's most effective is unity. There are times when you're like, 'Fuck this, I want to be a monarch; I want to be a dictator.' But then your decisions are questioned, and you're like, 'That actually kind of makes sense.'"
MP:
"That's a really important takeaway. Even if we disagree, the three of us have the company's best interest in mind."
BK:
"We generally trust each other's taste. I don't know about decisions, but taste, always."
Do you always wear all black?
MP:
"We've had staff meetings where it honestly looks like a funeral. You look out and there's like, 60 people wearing all black. We do teach people that when they start, especially if you're working in production, if you don't know what to wear, just wear all black."
BK:
"Wearing all black on set is an ordained thing. Nothing else in the office is ordained, but on film sets it simplifies things. Early on we'd show up to shoots, and people would be wearing like, jean shorts and yellow shoes. We'd be like, 'Dude—seriously?' So then we were like, 'That's it—all black on set. Always. No exceptions.'"
Want more stories like this?
Meet the Agency Founder Connecting Baron Von Fancy with Louis Vuitton
This Woman is Responsible for Helping to Launch Dozens of Fashion Brands
When Common and Kanye West Want to Throw a Party, They Call These Sisters