WWWRN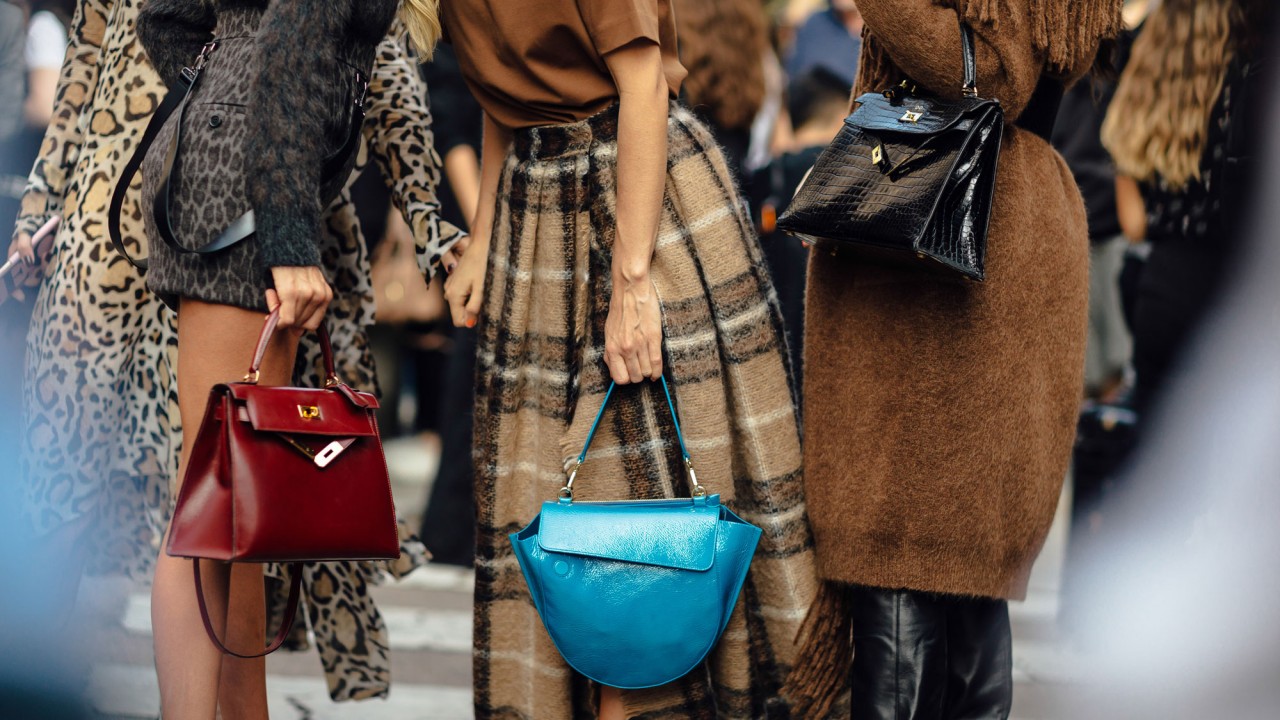 18 Pieces We're Adding to Our Fall Wardrobes
Courtesy of The Outnet's fall separates sale.
As we settle into fall, our sleeves are getting longer and our knits are getting thicker; we're swapping our sandals for booties, and grabbing a jacket before we leave the house. And while we're happily reaching for cool-weather pieces that we've worn in years past, we're also eyeing a few new things to add to our wardrobes. As we're always looking to get the most fashion bang for our buck, The Outnet's fall separates sale—launching today and running through Sunday—has landed on our shortlist of shopping destinations to peruse this season. Think already-discounted Proenza Schouler skirts, Fendi baguettes, Alix bodysuits, and more, for an *additional* 30 percent off. Whether you're pondering an entire wardrobe refresh or just want to treat yourself to one I-worked-hard-for-this-and-I-deserve-it purchase, there are great options here—starting with the 18 ahead, handpicked by our editors.
---
Leah Faye Cooper
Editorial Director
1. Alice McCall Love Myself Shirred Lace Blouse: I tend to lean heavily on black when fall hits (wearing darker colors as the temperature drops is my natural inclination), but I'm trying to break that habit because I feel much better in bright pieces. I can't wait to strut into the office in this red lace top. And I will be strutting—how could I not be?

2. Proenza Schouler Pleated Jacquard-Knit Skirt: Proenza Schouler is one of my all-time favorite labels, so whenever I find a piece on sale, I do what I can to stretch my funds and make it mine. This skirt is such a great fall piece; I love that it looks like piano keys.
3. Charlotte Olympia Suede Platform Pumps: A goes-with-everything platform pump is always a good investment. I might have to get two pairs.
---
Anna Buzbuzian
Editorial Intern
1. 3.1 Phillip Lim Pleated Ribbed-Knit Sweater: I love a good ribbed long-sleeve for fall. The bell sleeves on this Phillip Lim piece make it so elegant and feminine, but the little buckles are what adds a little edge.
2. Saint Laurent Glossed Leather-Paneled Wool-Blend Felt Bomber Jacket: I've had my eye on this Saint Laurent teddy for quite some time. I love that this one is more unique and just the slightest bit more chic with the leather sleeves. You could totally throw on some athletic wear underneath it and run to a workout, or you could wear it with a sophisticated all-black outfit and look super polished.
3. A.P.C. Mid-rise Skinny Jeans: I've never met a pair quite like A.P.C. denim. The brand is consistent, made with extremely high-quality materials, and they age beautifully. It's half the reason I buy A.P.C.—so I can have them years from now and they will look even better than the day I bought them. I love a good medium wash like this one because it's easy to dress both up and down, and they're raw denim, which is the key to maintaining their quality and shape over the years.
---
Noah Lehava
Director, Lifestyle & Talent
1. Fendi Double Baguette: I look at handbags like I do a piece of jewelry—they're an investment piece. And one I plan to have for life. That's probably why I have such a hard time pulling the trigger on one—it needs to be really special. This Fendi bag, in a dusty blue, is that for me. And at an extra 30 percent off, it makes the decision that much easier.
2. Roksanda Turtleneck Sweater: I live in turtlenecks from September to April, so I need to make sure my rotation is stocked up. I love the subtle ruffle detail and the delicate stripes of color that add a little something to the classic.
3. Rag & Bone Lucile Slim-Leg Jean: Honestly, can you ever have too many pairs of great-fitting jeans?
---
Carolina Dalia Gonzalez
Editorial Fellow
1. Alexa Chung Double Breasted Wool-Twill Jacket: A classic is a classic, and this double-breasted jacket holds that title with a capital C. It'll calmly whisper that I'm cool, calm, and maybe collected to everyone I see while I'm running around the city this fall. And the fitted waist gives a nice accentuated shape, unlike my usual baggy boyfriend-style blazers.
2. Ganni Leather and Suede Platform Sneakers: I've realized that while fall is here and I'm given the unlimited chance to wear every boot, I'm still loyal to my pair of white sneakers. Both leather and suede, this lovely little pair really is the best of both worlds.
3. Marni Printed Silk Skirt: With the way the weather's been in New York, transitional pieces have been on my mind. Silky midi-length skirts can be a cure for weird-weather dressing, so I'm already into this fun printed Marni skirt. It's flirty but not loud, and I'd pair it with a slouchy blazer to up the casual vibes.
---
Ivanna Martinez-Gonzalez
Social Media Associate
1. Saint Laurent Striped Metallic Jacquard Blazer: This blazer is giving me full "1920s Al Capone" vibes. I love a uniform piece, and blazers are great at pulling any outfit together. I like that it accentuates my small waist. I'd dress it up with a nice mini skirt and some booties, or dress it down with my favorite high-waisted vintage jeans and a t-shirt.
2. Alexander Wang Wendy Studded Leather Brogues: I've never been able to commit to wearing white shoes because, hello, I live in NYC. But these brogues by Alexander Wang definitely have me thinking that I've been missing out on a serious shoe staple.
3. Stella McCartney Fluted Stretch-Knit Maxi Skirt: I love Stella McCartney because she's a humanitarian at heart, and as a conscious consumer, that's really important to me. I especially love this maxi skirt because it's long enough to wear with heels but also at a perfect length for wearing statement boots (like a cowboy boot!)
---
DaMonica Boone
Production Designer
Part of the series:
WWWRN