ALL IN THE DETAILS
ALL IN THE DETAILS
ALL IN THE DETAILS
ALL IN THE DETAILS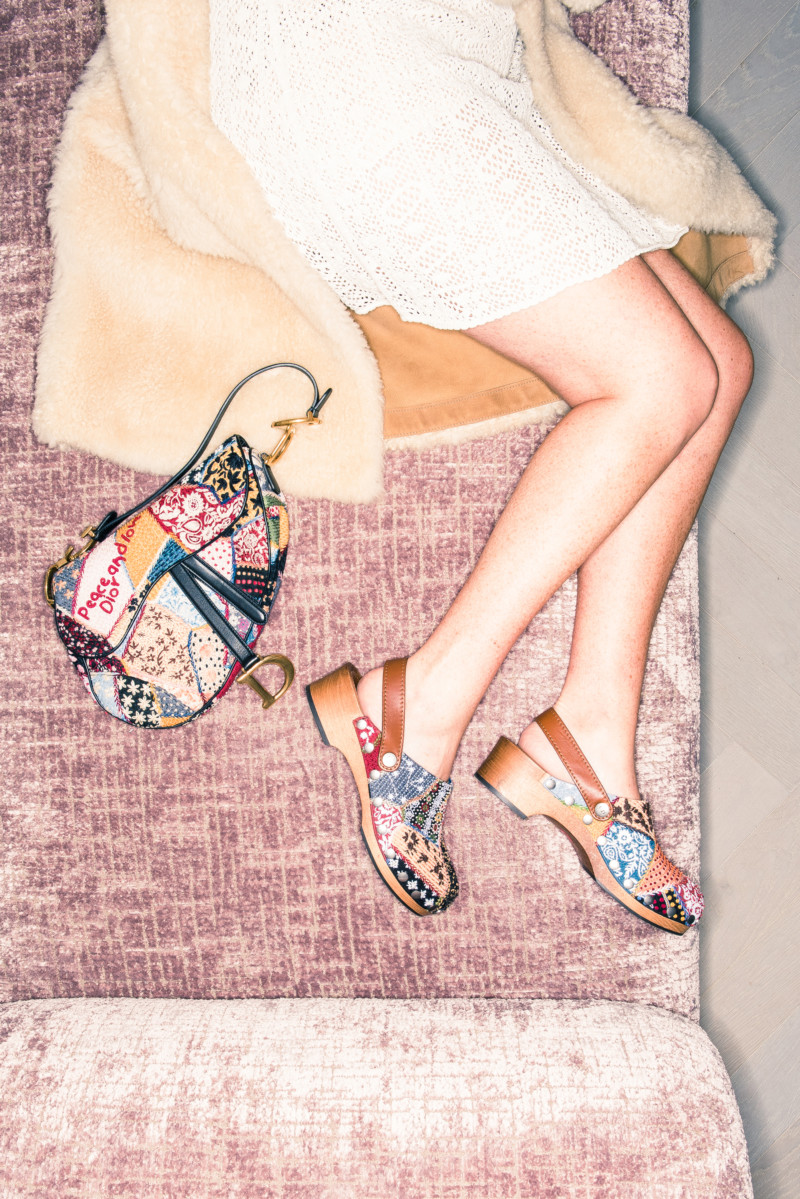 BACK IN THE SADDLE (BAG), AND IT FEELS SO GOOD

In collaboration with Dior.
Great personal style is usually hallmarked by one defining trait: an acute sense of attention to detail. Whether it's a matter of tailoring a piece or bringing out the subtlest hint of an accent color with a coordinating accessory, even the tiniest tweaks can elevate an ensemble to a whole 'nother level.

It helps, of course, that 2018 is shaping up to be the year of the unexpected comeback kid in fashion. After all, if you'd told us this time last year that we'd be spotting throwback combinations of tie-dye, bike shorts, and flip-flops at fashion week, we might have laughed in your face. We could have, however, had some foresight in predicting the inevitable return of Dior's Saddle Bag. It was too good to stay away! And whether styled up with embroidery, embellishment, the brand's classic logo motif, or one of the genius, interchangeable straps, it goes without saying that attention to detail is in full effect here, too.

No one understands our pursuit of the minute quite like confectioner Maayan Zilberman of Sweet Saba. Zilberman's tuned into the details, whether it's coordinating her incredible ruby-red talons to her signature lip, or the painstaking lengths she'll go to recreate fashion pieces as teensy pieces of candy. So we played dress-up in piles of Dior, and had her tell us all about it.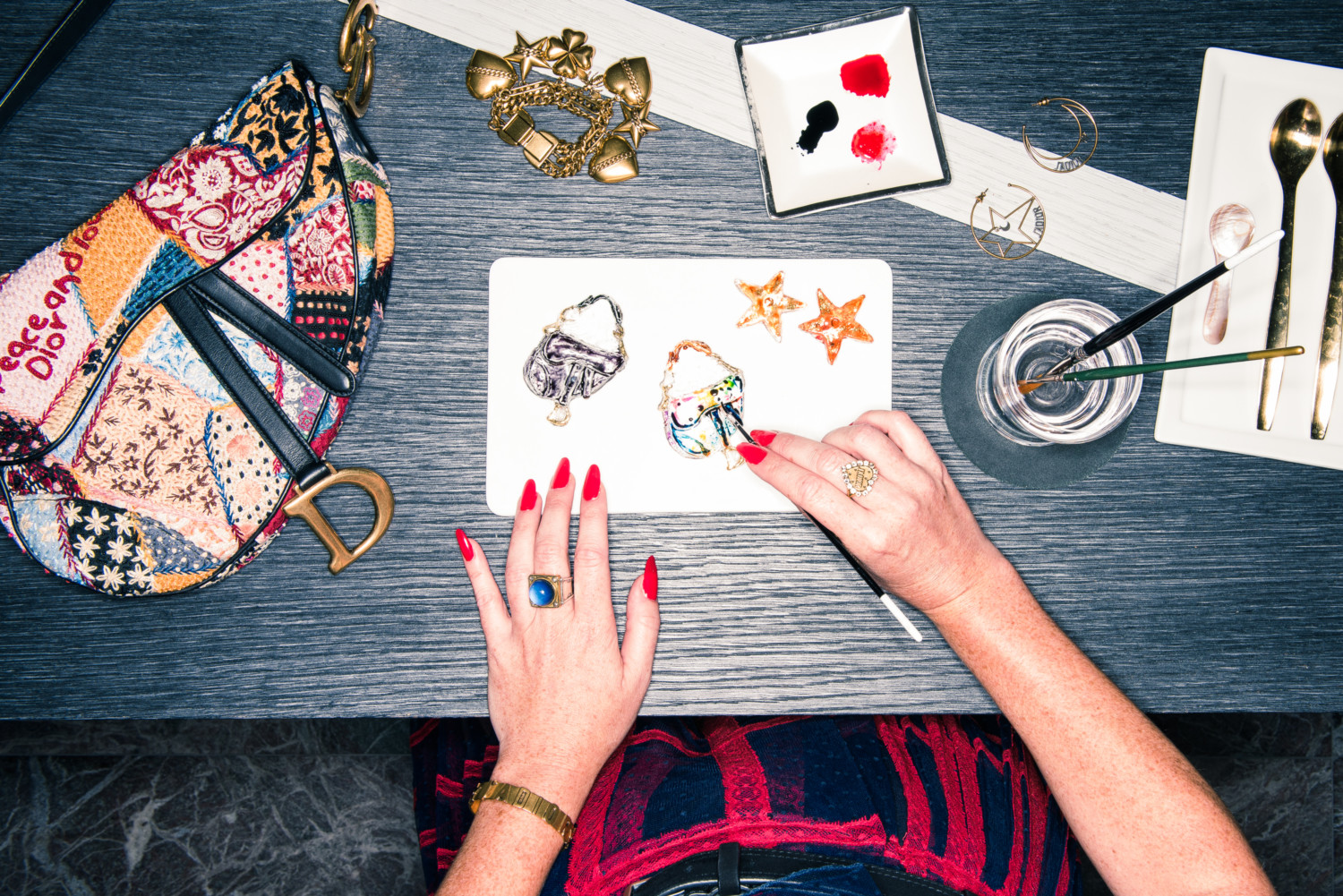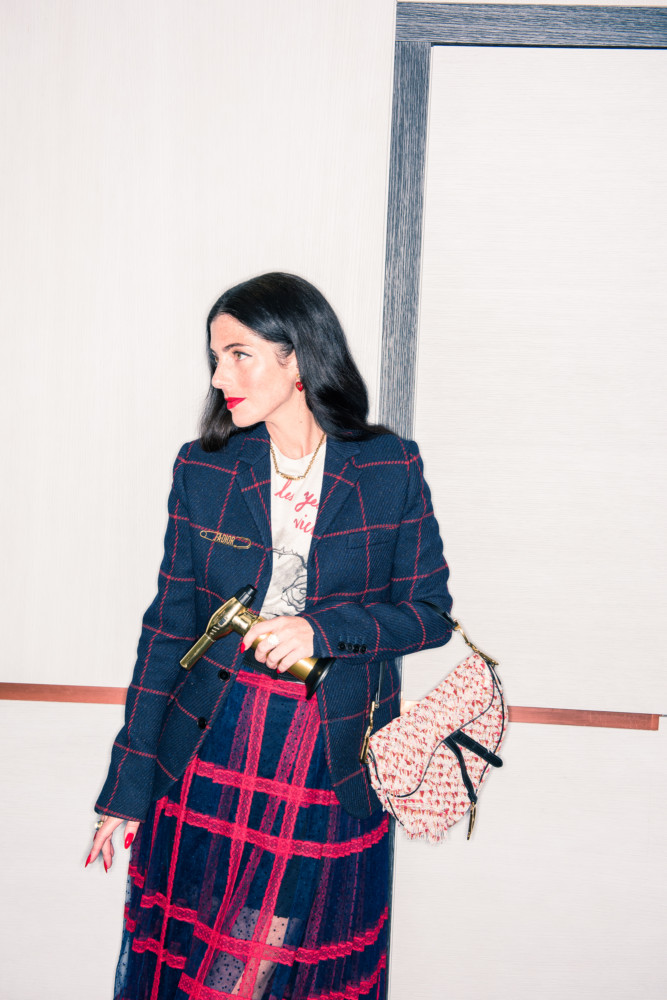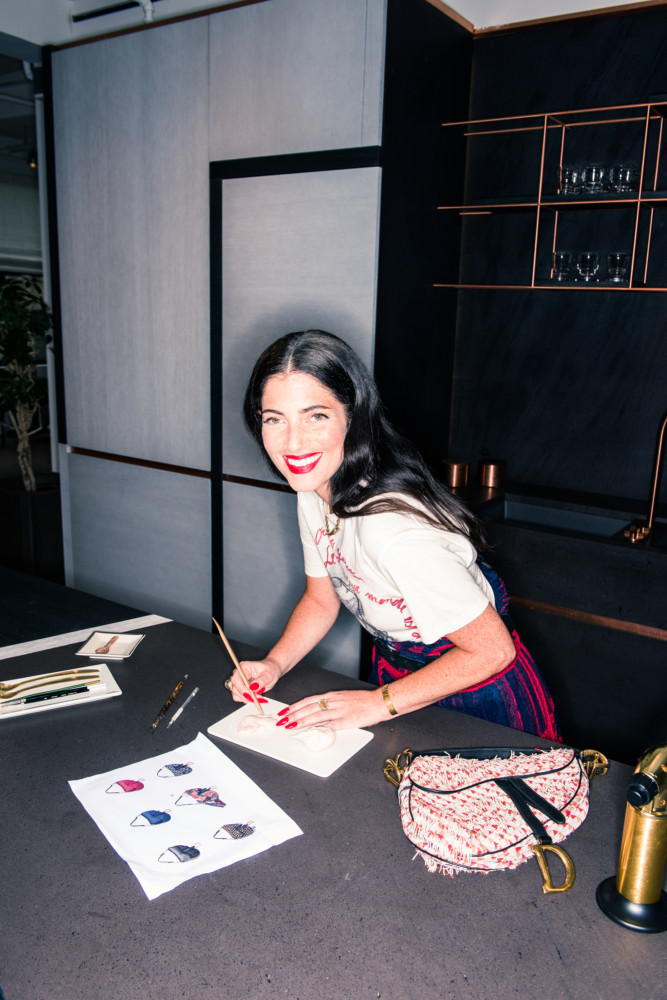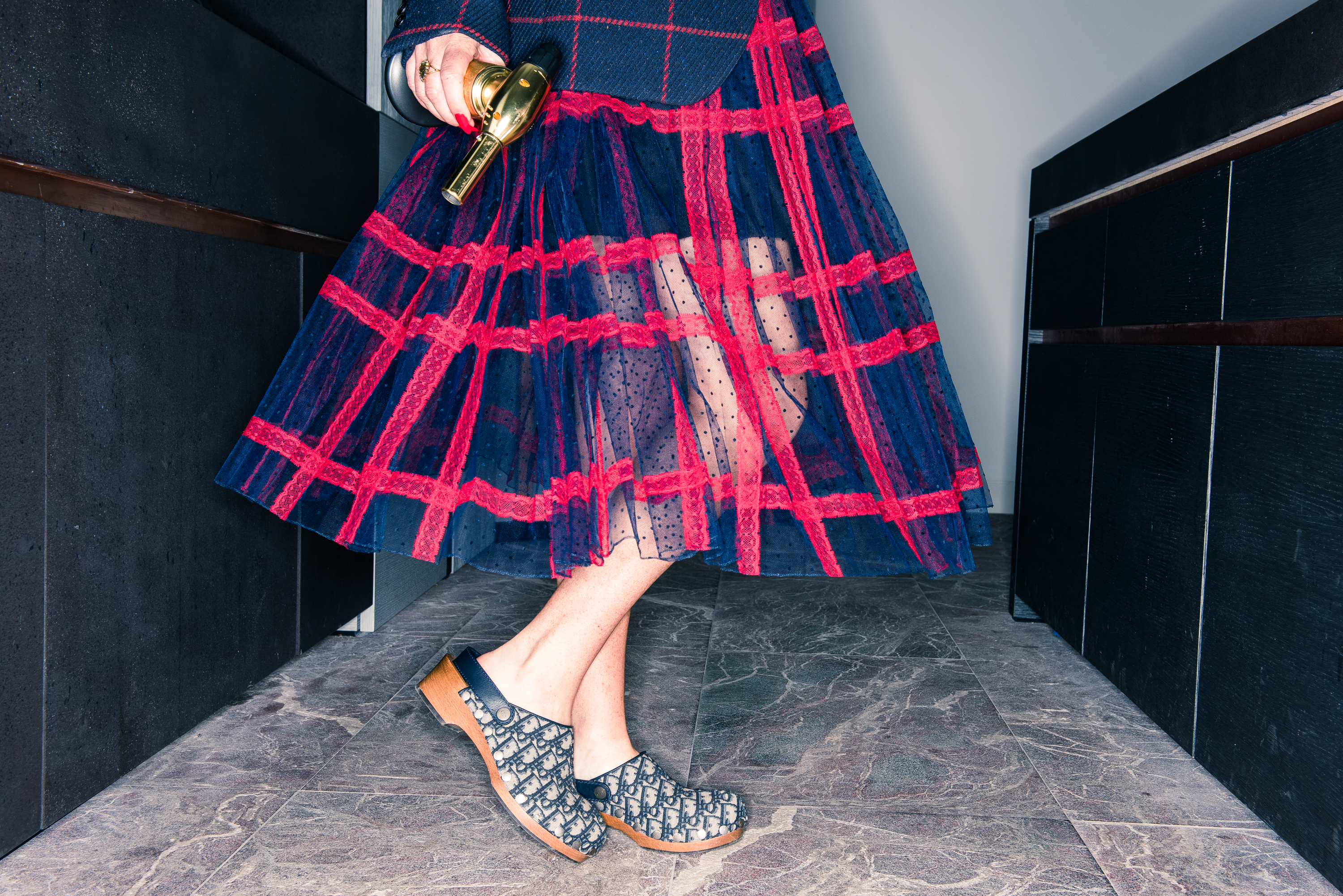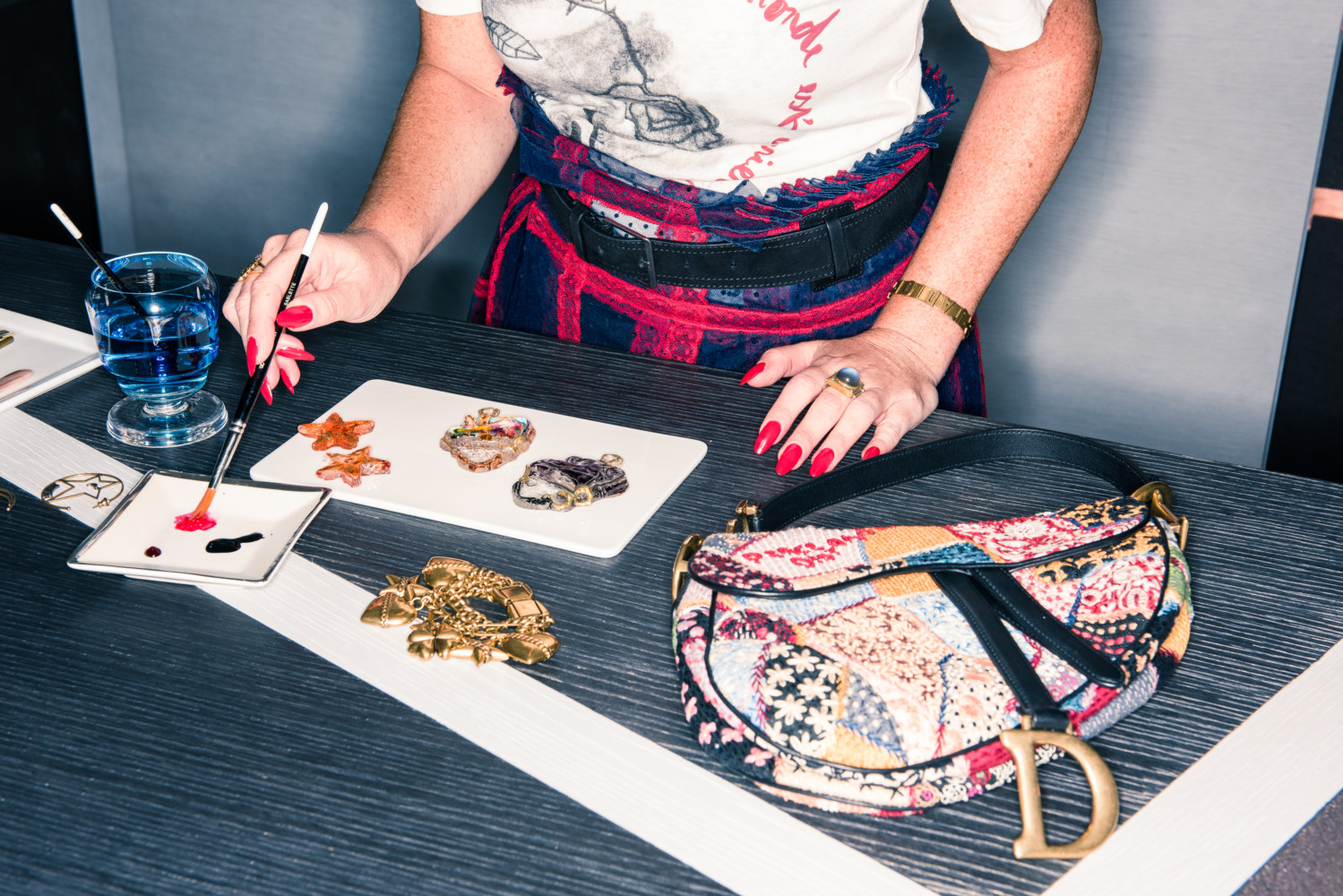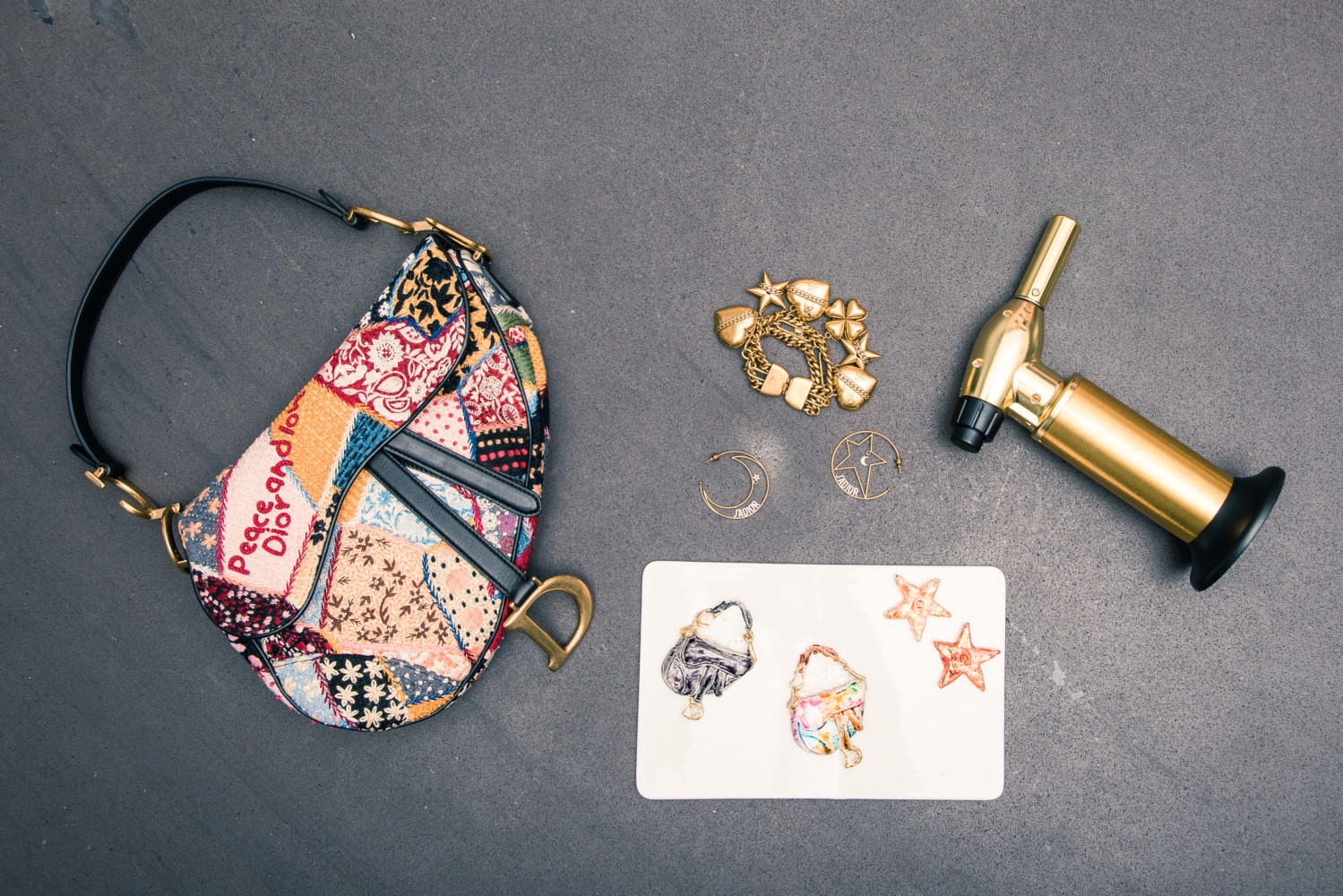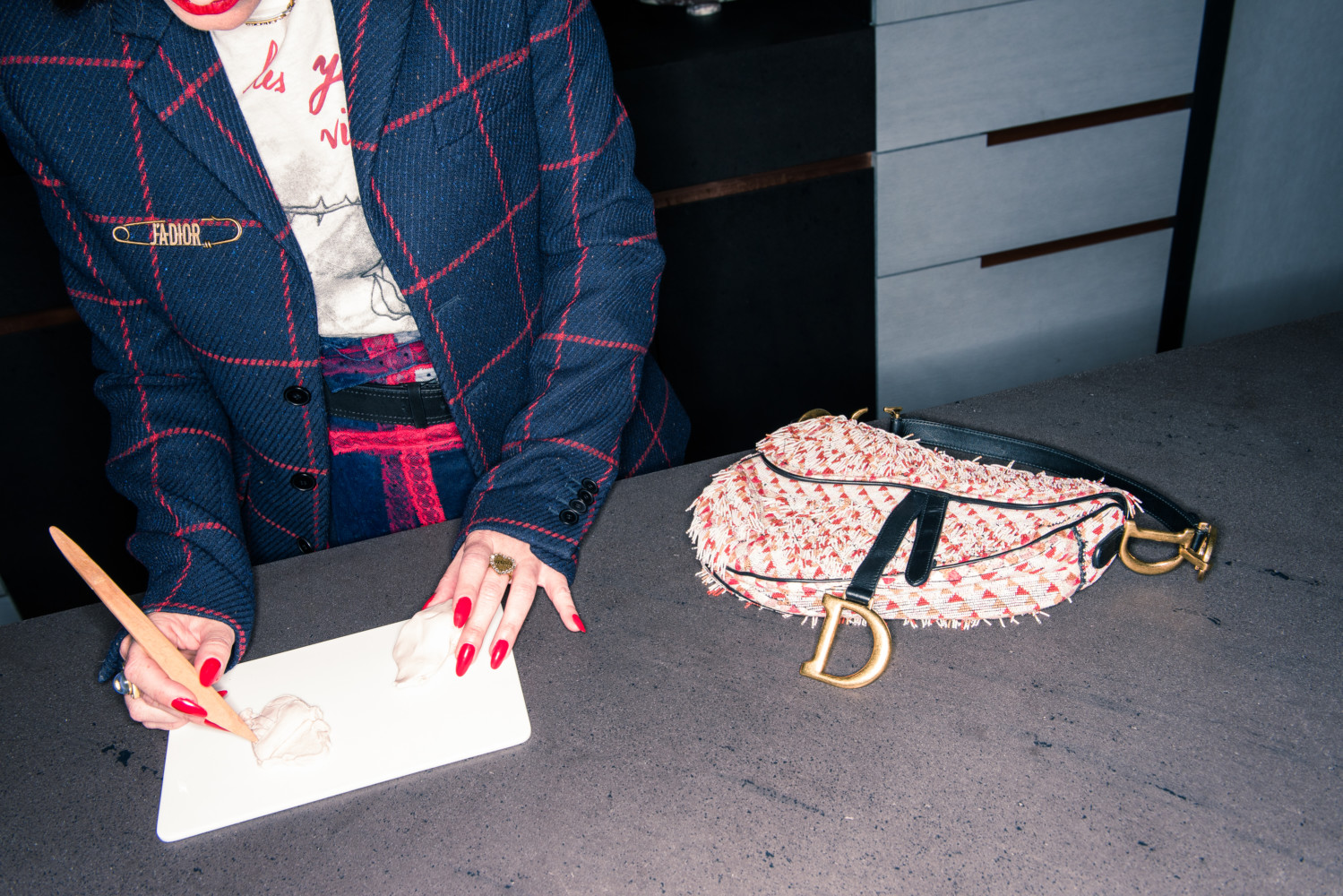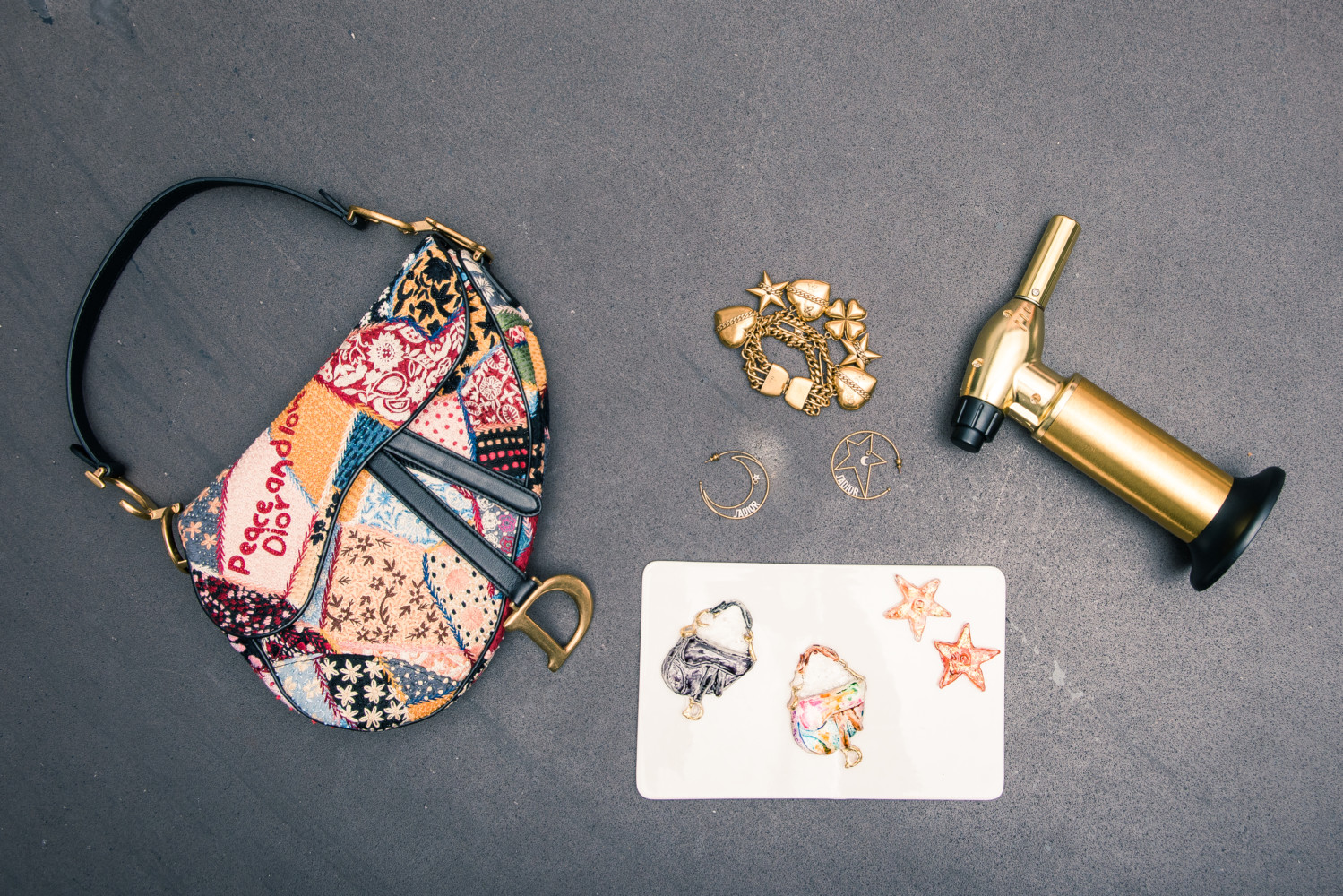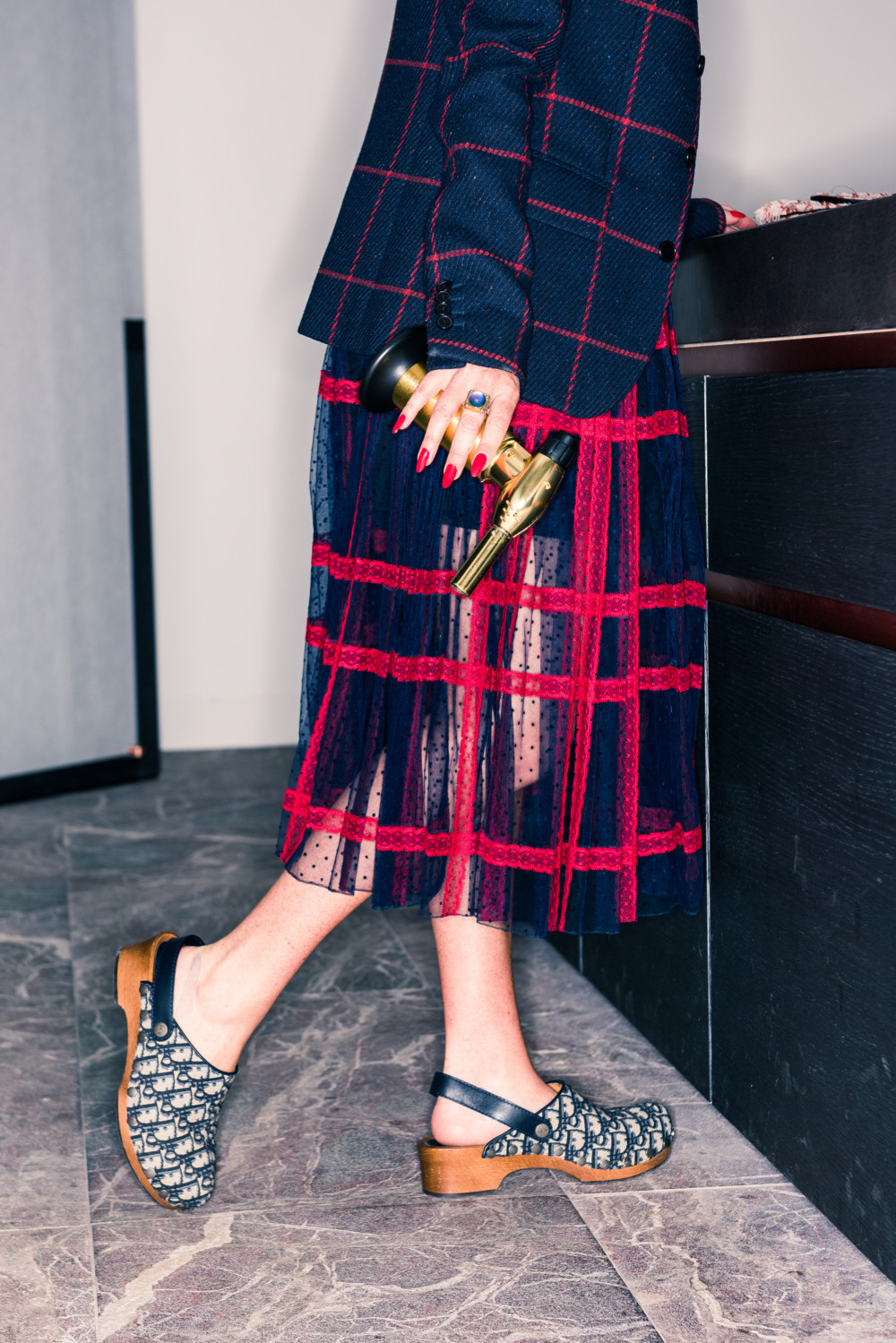 How she first became interested in confectionary:

"I had a lingerie line for a really long time. As the business grew, I felt like I was touching things less with my hands and wasn't really being fulfilled in the way that I used to. Then, I started experimenting and started making things at home. I've always loved sweets, so I learned how to make candy on YouTube. I watched a bunch of videos, started playing, made a few things in the kitchen, and posted them online. Every day I'd post a photo of a different candy that applied to something that was going on in my life."
...and how she turned it into a career:

"I started getting inquiries from people that I knew—mostly people who were in fashion or in art—asking me if I would do candy for their event. Then I got a really amazing opportunity to open up a pop-up shop for the holidays. I did it because I felt like, 'Nobody knows I'm doing this, so it's not like I can fail if it doesn't work.' I took the chance and I built this space. We opened two weeks after I got the news that I could do it. That was all a couple of months after I first began experimenting."
Her work uniform:

"I love statement shoes, and I wear a lot of jewelry in the kitchen, even though I'm not supposed to. I just love dressing up––I think it tells people a little bit about you. I also have appointments at our studio, so I need to look nice."
FIND A DIOR BOUTIQUE NEAR YOU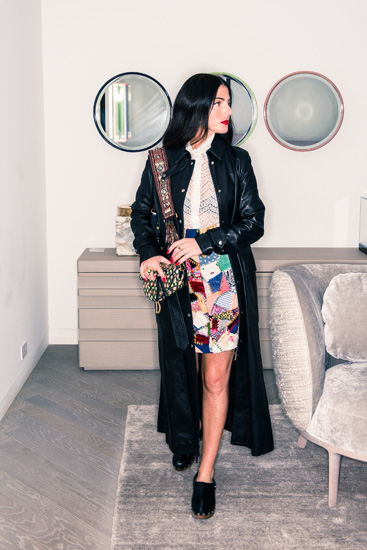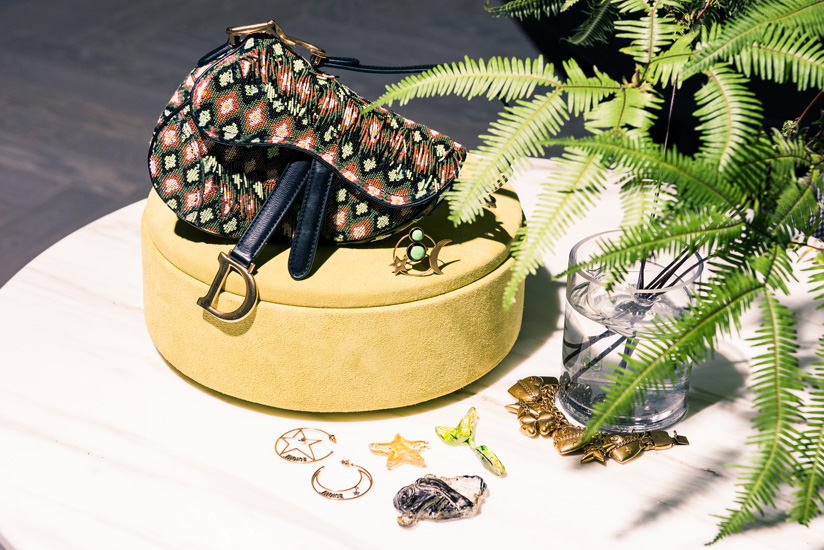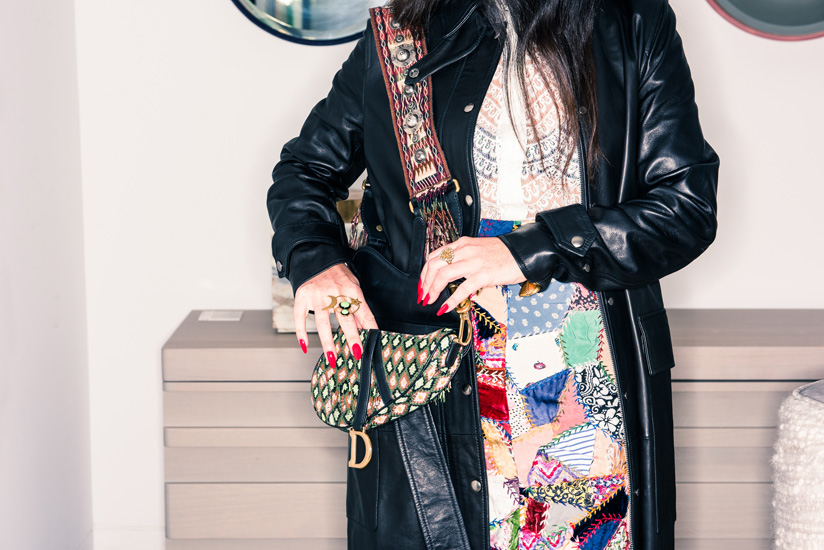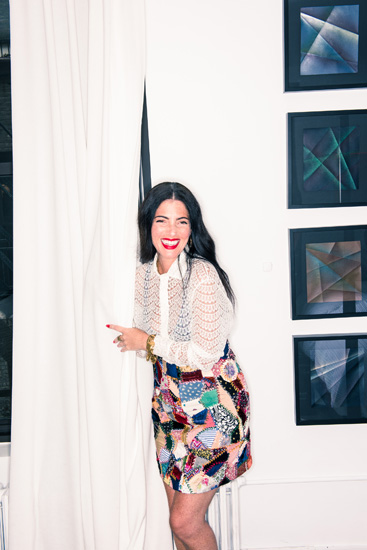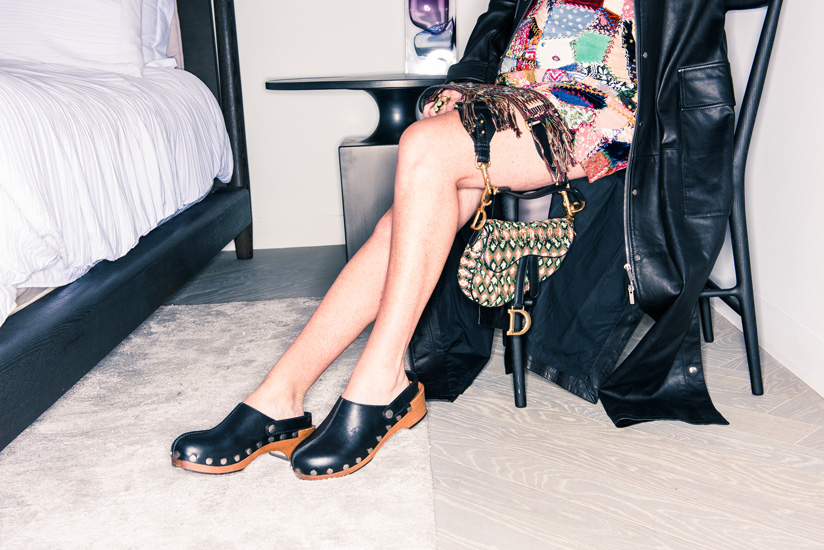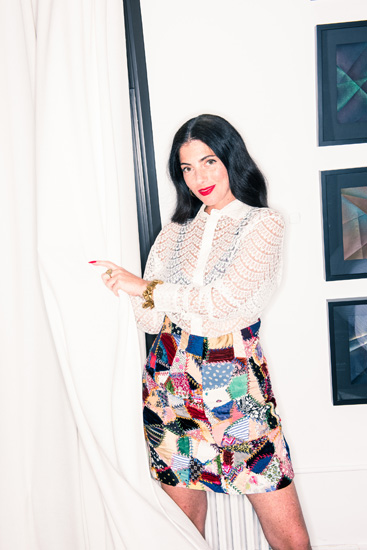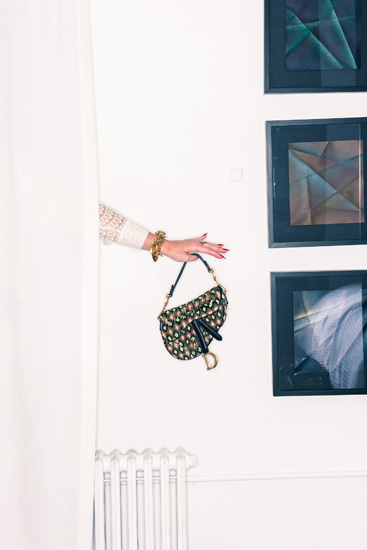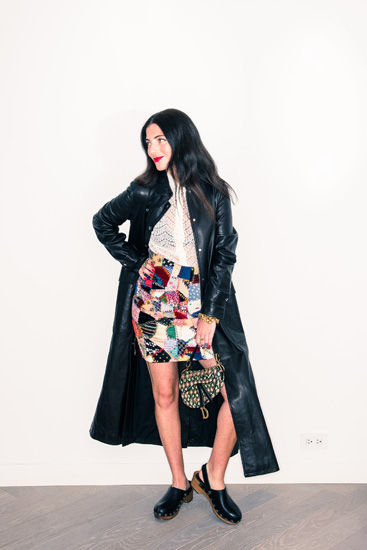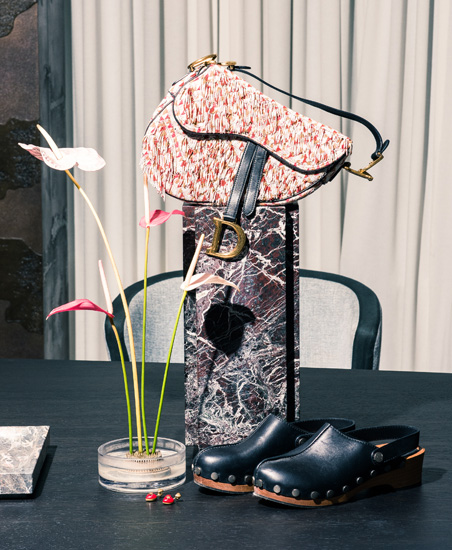 Her process for creating Dior-inspired candy:

"When I was making the candy Saddle Bag, I had to put it together the way you'd put together a pattern. It was really fun to analyze all the different parts of the bag because that's how I had to sculpt it. I really paid attention to the hardware and the stitching, and that brought me back to a really fun place [when I was a designer]. I also love the good-luck charms and astrological signs in the collection—they're a huge inspiration to me, so it was fun to see the crossover."
Her first memories of the original Dior Saddle Bag:

"A girlfriend of mine had just moved from San Francisco to New York, and the first thing that she bought with her own money was a Saddle Bag. I remember walking around the East Village with her, and she thought she was the hottest sh*t with this Saddle Bag. I just remember her in her cute little Carrie Bradshaw outfit and that bag. I wish I had a good photo!"
FIND A DIOR BOUTIQUE NEAR YOU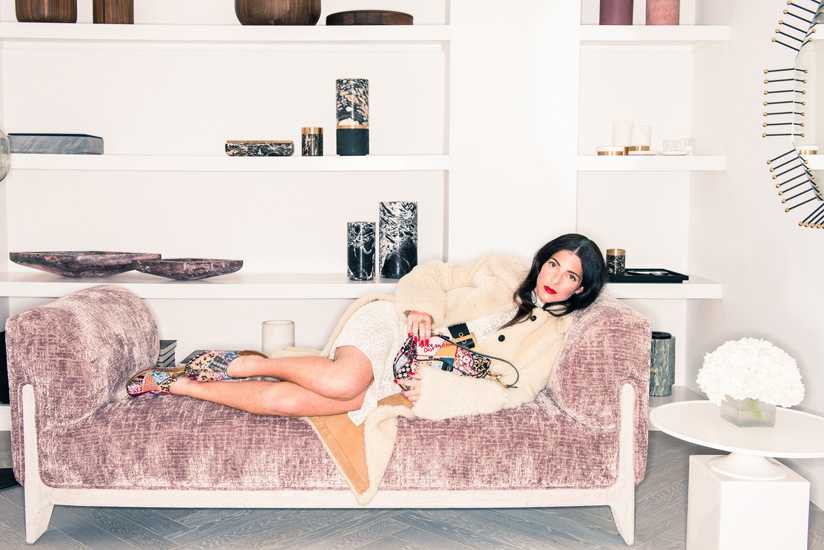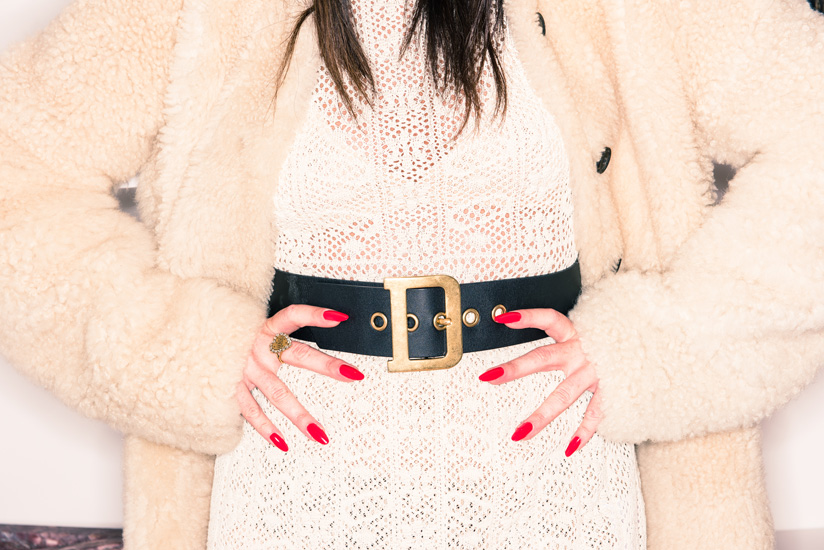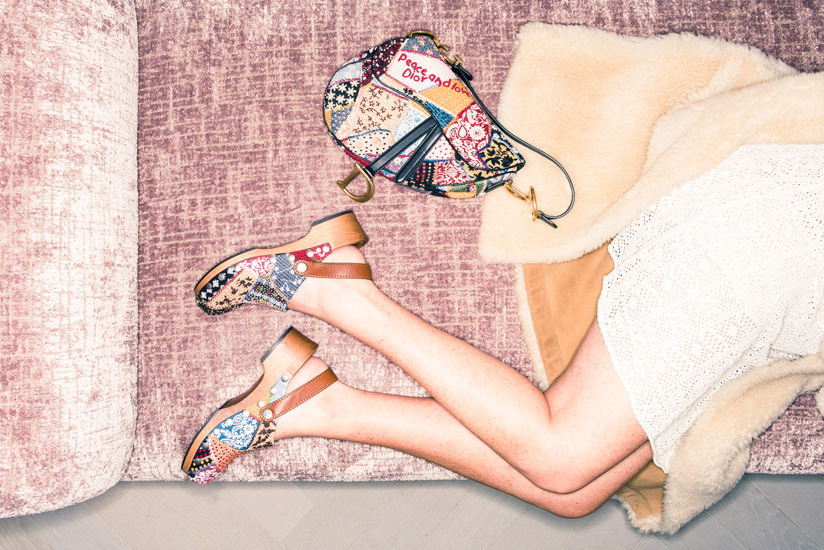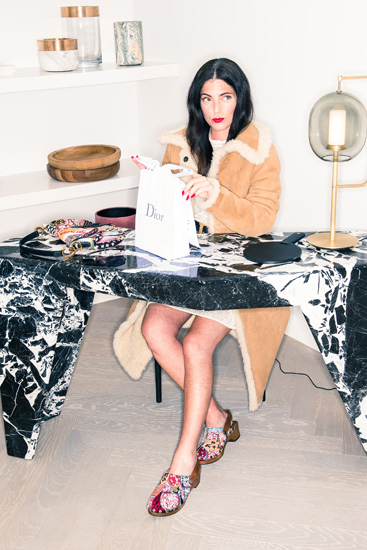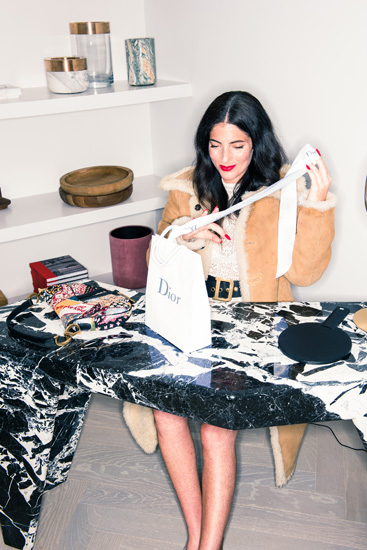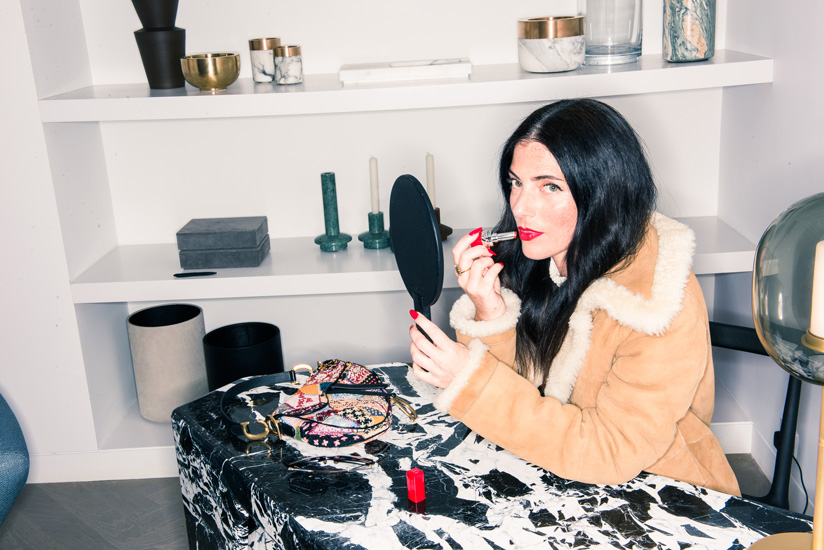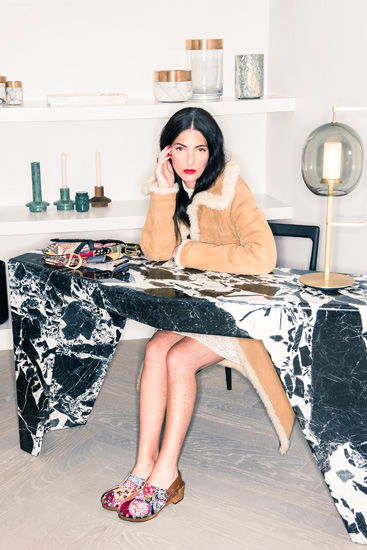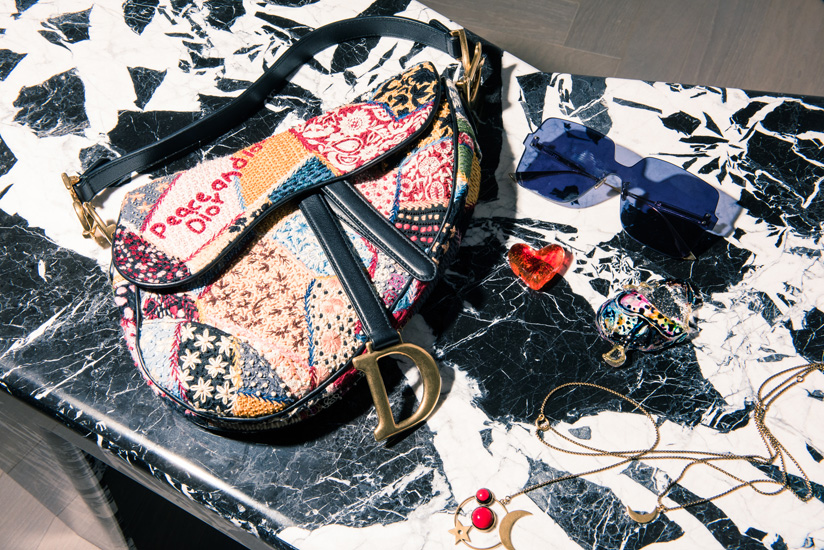 How the 1960s & 1970s influence her style:

"When I first saw the collection that we were shooting, it really struck a chord with me. My mother-in-law gave me her vintage wrap-around halter dress with hippie patchwork that I've been wearing all summer. People stop me in the street to compliment the special piece! I saw the Dior Autumn Winter 2018-2019 collection, and the embroidery was almost exactly the same. I was super excited because I knew she would love it. I'm sure that this collection is inspired by that time."
Her favorite pieces from Dior AW/18:

"I always love the bra and high-waisted underwear. They're super comfortable! I love the knit. And I can't wait to wear that shearling coat. I also love the sweater dresses. And the cream lace blouse 'cause I remember that actual lace from when I used to source in France at the same lace house. It brings back really happy memories. I also love Dior's luxe take on the clog, they kept it traditional but gave it gorgeous touches like beading and embroidery... the classic fit means I can wear them all day in the studio, cause I'm always on my feet!"
On her signature red nails:

"They're like my watermark [when her hands are photographed while making candy]. I love a bold lip and a red nail. When I went away to college, I started doing press-on nails and it has been my signature for 20-something years!"


Shot on location at Avenue Road.
FIND A DIOR BOUTIQUE NEAR YOU