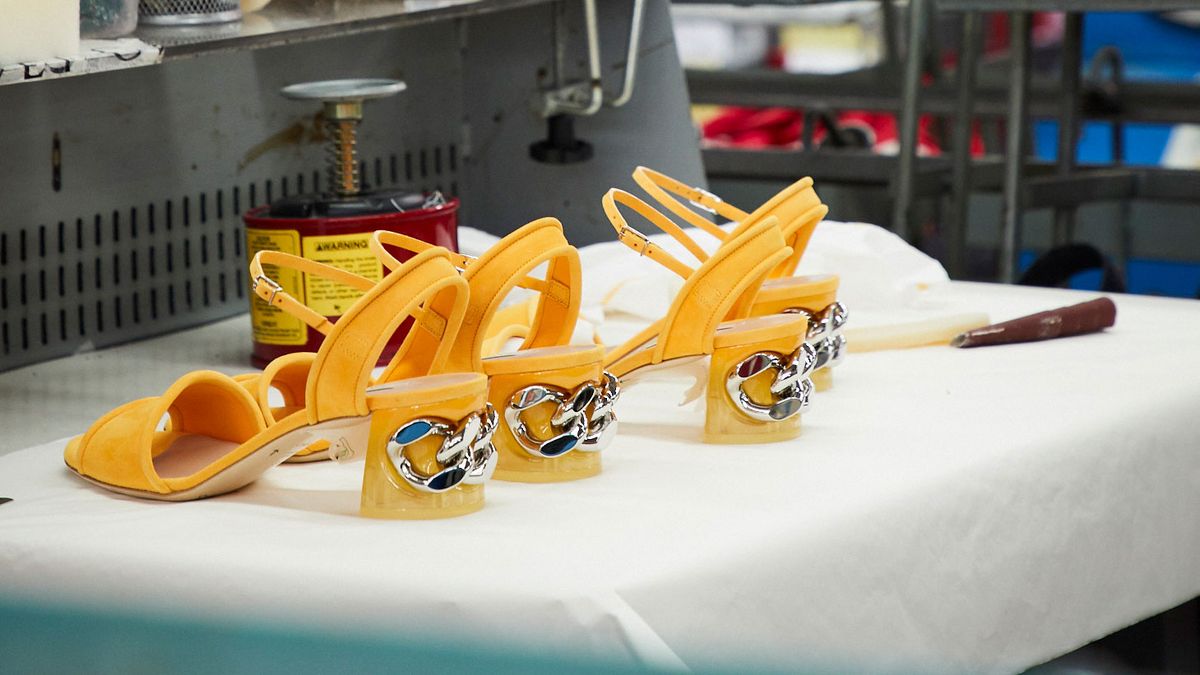 Fashion
Casadei celebrates their 60th anniversary with a fun new style.
Whenever I'm shopping at a thrift store, I always look for
shoes
. There are only two real requirements for me to buy a pair: They're in my size and were made in Italy.
It was always a hunch that Italian shoes were worth buying even if they were used (not something I based on any facts), but when I went to
Italy
for the first time last year, my intuition proved to be correct. Specifically, I went to Cesenatico, the small town outside of Rimini where the
Casadei
family has been producing their iconic shoes for sixty years. There, I got a tour of the factory, where each shoe is made by hand.
Recently, celebrities like
Cara Delevigne
and
Cate Blanchett
have been spotted on the red carpet wearing Casadei, and we still haven't forgotten about the red thigh-high Casadei boots
Beyoncé wore
to perform at the 2013 Super Bowl.
---
Cesare Casadei, the creative director and son of founders Quinto and Flora Casadei, takes pride in designing the perfect awards season shoe. Meanwhile his daughter, Arianna, who heads up marketing and communications, is intent on maintaining a style range that encompasses both red carpet shoes and ones that work for everyday.
With the brand's new 60th anniversary collection, the family is well on their way. The shoes have the label's signature stainless steel "blade" heel encased in plexiglass, in a walkable two-inch
slingback
.
"It's like being in love," Cesare says of the shoe. "You can tell in your gut when it's right."
Click through to see the Casadei factory tour and a first look at the anniversary shoes.