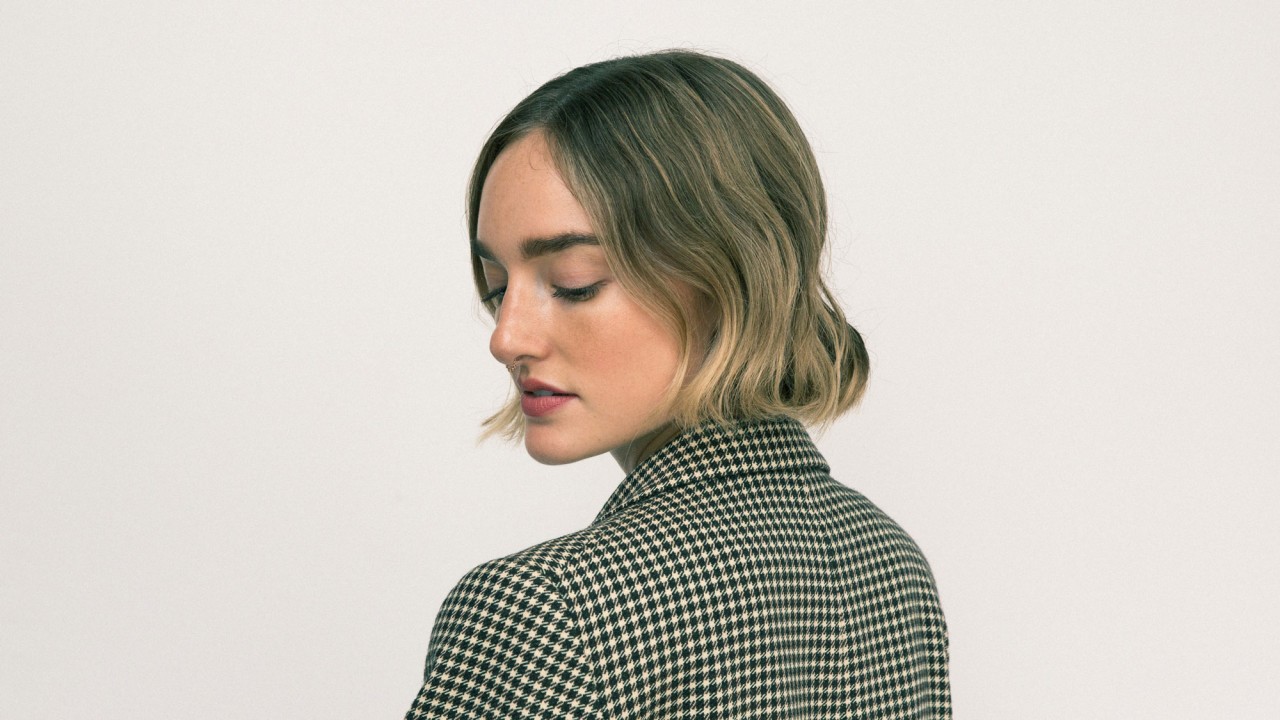 The Zero-Effort Trick for Perfect Waves Out of the Shower
Because the best hair requires minimal styling.
Last week, while running around like a crazy person for New York Fashion Week, I stopped by the Proenza Schouler show for a peek at the hair and beauty looks backstage. After gasping at all of the supermodels in the lineup (Karen! Amber! Gemma!) and picking my jaw up off the floor over the girls' flawless, dewy skin, I turned with the other beauty editors to lead hairstylist Holli Smith. The fresh-out-of-the-shower look that has been dominating fashion month was in full force here, with a "boyish greaser vibe" that I imagine embracing for my day-four hair in the near future. But when Smith began to reveal her best tips and tricks for getting smooth yet undone hair at home, my ears really perked up.
I'm the owner of an unruly but—according to what I've been told by hairstylists—envious head of hair. Thanks to a series of spectacular haircuts (and my mom's genes) wherein I cut off 14 inches this past March, my textured chin-length bob is starting to feel signature to me—like the truest version of myself. But styling it has been an adventure, to say the least.
Before the chop, I pretty much rolled out of bed, tousled the roots, and went to work with satisfactory surfer-girl waves. Rough life, I know. But my hair is lighter and fluffier than ever, especially since adding an undercut courtesy of Jon Reyman at Spoke & Weal, all in an attempt to counteract the triangle shape my thick hair was taking on as of late. Some people love that look, but it's not my cup of tea. Overall, I was struggling to style my fine, wavy texture to my liking, despite an exhausting amount of trial and error—and products. So many products.
Cut back to me furiously taking notes while Smith shared industry secrets for perfectly imperfect hair, minus the frizz. "You brush with a wide-tooth comb while you're still in the shower," she said, holding the attention of at least seven rapt editors. "Leave the hair smooth, like glass, and don't towel-dry—just blot. It's like when you get out of the ocean and your hair is all going that one direction." I recall my time at the beach this summer (RIP) and how stellar my hair looked post-swim. Those tousled waves were my goal, and Smith was providing the solution, on land.
Of course, not towel-drying your hair means it will be wetter longer. As someone who relishes sleep more than anything else, that would make my morning routine more difficult and significantly damper. Luckily, Smith did assure us that using a diffuser on a blowdryer would still result in the same effect—we just had to be sure not to jostle the strands too much. So the next morning, I brushed through with a Mason Pearson right out of the water and added a teeny, tiny amount of argan oil to the top and ends with my fingers. Then I used my Dyson dryer with the diffuser attachment, going over my head in sections for about three minutes until it didn't drip. Finally, I tucked just the first few pieces behind my ears and went to work.
While I'm not above rocking wet hair to a meeting (I am clearly very lazy), this was still extreme enough to raise some eyebrows. But after an hour or so, I glanced in the mirror at shockingly bouncy, shiny waves. Of course I texted a selfie to our beauty director, Katie, immediately, and shared on social media, because millennials never waste a good hair day on only those in their proximity. My hair was smooth, with just the right amount of volume, and the texture was what I had been accustomed to seeing when it was a foot longer. Even Holli herself messaged me saying how nice it looked. In this case, less really is more. So if you catch me on the sidewalk in the coming weeks looking like I just got caught in a rainstorm, don't worry—I'm just in the middle of my new hair routine.
Want more stories like this?
5 Fast Secrets to Styling a Curly Bob
I Cut Off 14 Inches of Hair—And I Blame Margot Robbie
If You're Feeling Brave, You'll Love Fall's New Hair Trend