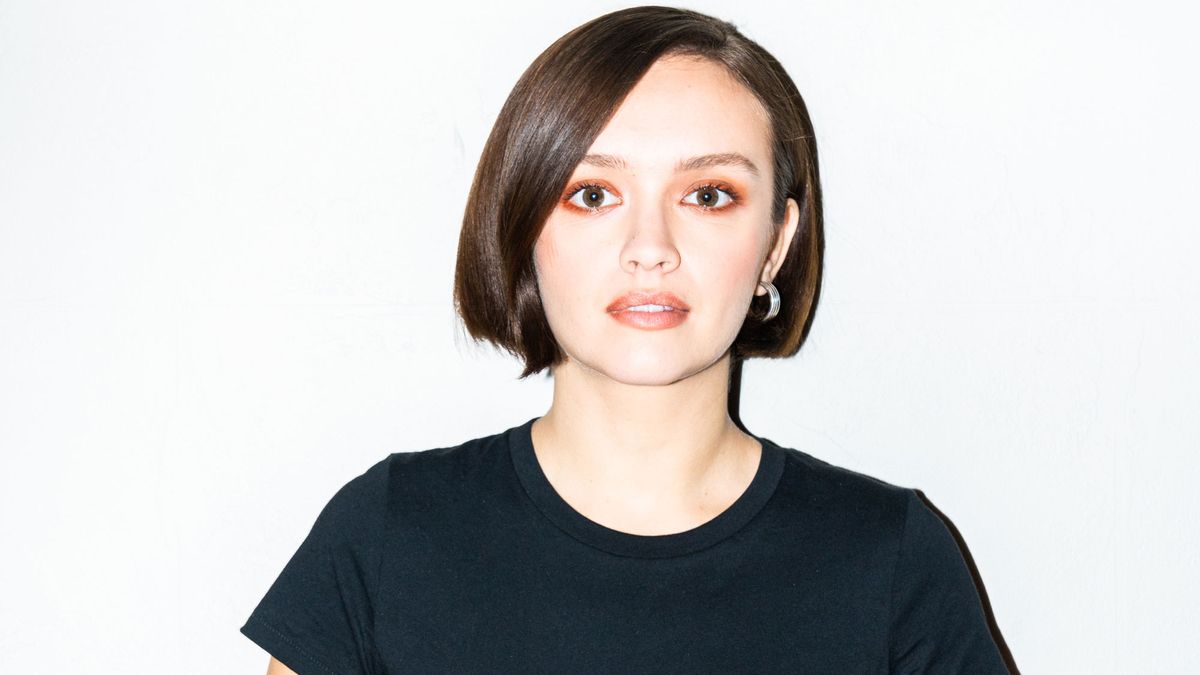 Celebrity
Olivia Cooke Dares You Not to Ugly-Cry in Her New Film "Life Itself"
What else would you expect from the creator of This Is Us?
Renée Rodenkirchen
Just when you thought you were safe from the outside world, curled up on your couch as a blubbering, sobbing mess bingeing on
This is Us
, the series' creator, Dan Fogelman, lures you out of your private, cozy cave and into a theater for his new film,
Life Itself
. Fogelman's stacked cast, featuring
Olivia Wilde
, Oscar Isaac, Mandy Patinkin, Annette Benning, and Olivia Cooke, sends you on an emotional roller coaster in the most addictive way possible (but this time in public). Still reeling from a film-induced, life-affirming spiral, I sat down with Olivia Cooke ahead of her premiere at
TIFF
. She seemed to notice. "It's a very electrically emotional time today. I don't know if you feel it." She crooned, "I just felt myself brew with tears a few times today." Cooke plays Dylan, a rebellious, angsty teen, whose life is punctuated by loss in two chapters of this weepy multi-generational drama. Without giving too much of the film away (you'll have to see it in theaters on September 21), the
Thoroughbreds
and
Bates Motel
star gets real about how the film made her rethink her outlook on life, why bingeing on
Love Island
is her chill-out button, and the Cher song she'll always sing for karaoke. 
---
I saw the film last night. I loved it. I can't stop thinking about it:

"I haven't seen it for about a year and a half, so last night was the first night we'd watched the full, complete film with an audience and hearing a cacophony of sniffles, shocks, and laughs. I'm still kind of reeling."

The film really takes you through this roller coaster of emotions. Is that what drew you to the script initially?

"Dan [Fogelman] and I had worked together four years ago, when he was a producer on the film I did called Me and Earl and the Dying Girl, and so I knew him a little bit before reading the script. I read it in the bath. I just remember laughing and then crying immediately, and then that being punctuated by shock. All the while these stories are completely interwoven perfectly, and it just felt like this connective tissue—it felt like we, as this human race, are all connected by these veins and arteries and capillaries, and I think he just encapsulated the idea perfectly."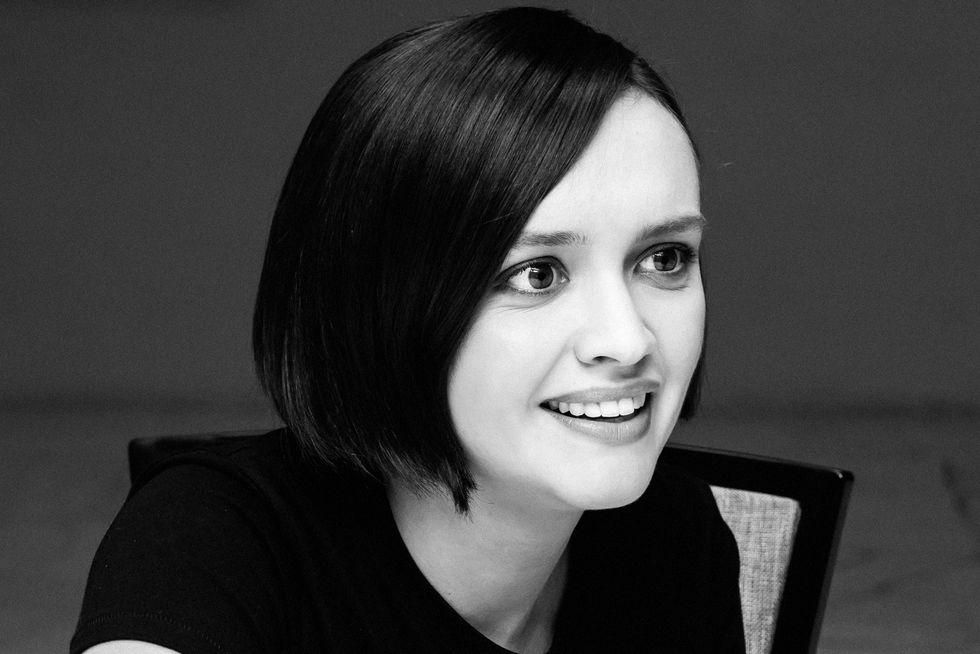 Has it changed your perspective of life?

"Oh my god, absolutely. A lot of the time I would mourn the things that hadn't happened yet, instead of celebrating the things that have. And I think, god, I've got a really, really good life and I should go easy on myself a little bit more."

What was it like playing Dylan?

"It's so often you see the rebellious teenager or the rebellious young woman, and it's a trope. She is justifiably rebellious and angry, but I didn't want that to seem forced, and I tried to find that anger from a real place rather than just playing a shade of anger."

Did she teach you anything about yourself?

"I admire that she's so free and so unapologetic. I could do with learning that a little bit more. I think being British and being a woman, I feel like I need to apologize for everything. It's so second-nature to be like, 'Oh, I'm sorry. No, I'm sorry!'"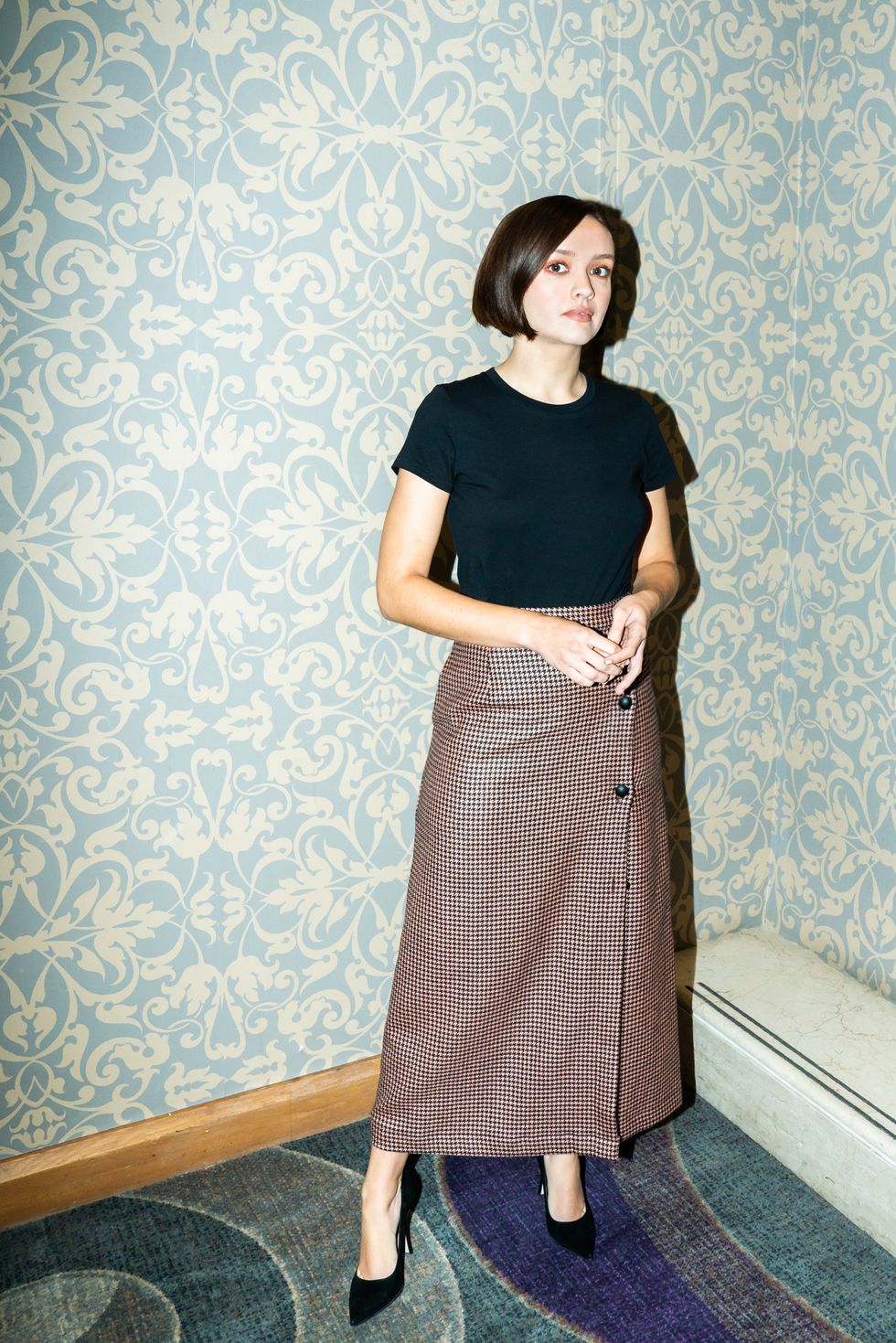 You sing (and scream) in the film—what was that like?

"I've sung a little bit before, but not any ballads or anything. And then shouting—it was great! Really cathartic, really fun. I loved it. In that moment, there's no room to be embarrassed or to go off and do that half-heartedly, so you really do have to force yourself. By the time you do, you're like, 'Ahhh!' and you feel very, very free."

What will the audience walk away with after watching?

"I think this film is such a tonic. We're so blindsided by the political landscape and being sold a lot of lies, and Mandy put it perfectly: We're in a little bit of a post-truth era. And so, I think to really realize why we're here, that it's to connect and to really experience what it's like to be alive and to be human, and to treat each other with kindness and with love and with compassion. Appreciate moment to moment, because you never really know what the next second will bring."

The film is narrated. Who would narrate your story?

"Oh god, I think I'd love, like, Helena Bonham Carter to narrate my story. Or someone like Noel Coward to make it a little bit more fun and a little bit more cutting and sarcastic [laughs]."


When you first started acting, was there a type of genre you envisioned you'd be acting in, and has that changed over your career?
"When I first started acting, I thought I'd just be doing theater because I went to an after-school theater program in my hometown. All of my friends started auditioning for drama schools, and so I did as well. I just thought I'd be lucky to do theater and then maybe get a few TV bits and bobs, but I ended up never going to drama school and just doing film and TV, so this is all a bit of a surprise for me. I feel really grateful to dip into any genre, as long as the storytelling is good. I'm excited as I get older to play women rather than girls."
A few fun questions to end off. What's your go-to karaoke song?
"'Total Eclipse of the Heart' by Bonnie Tyler, or Cher, 'Do you Believe in Life After Love.'"
How do you prep for a red carpet?
"I have my wonderful makeup artist,
Nina Park
, who makes me look really good in the face area. I try not to think about it too much, but I find it really scary, and I try to zone out as much as possible when I actually get there. It feels a bit of a weird, an out-of-body experience with these people screaming, and you're like, 'Why are they screaming?' It's just a very odd scenario. But I do try and get a facial if I can get it in."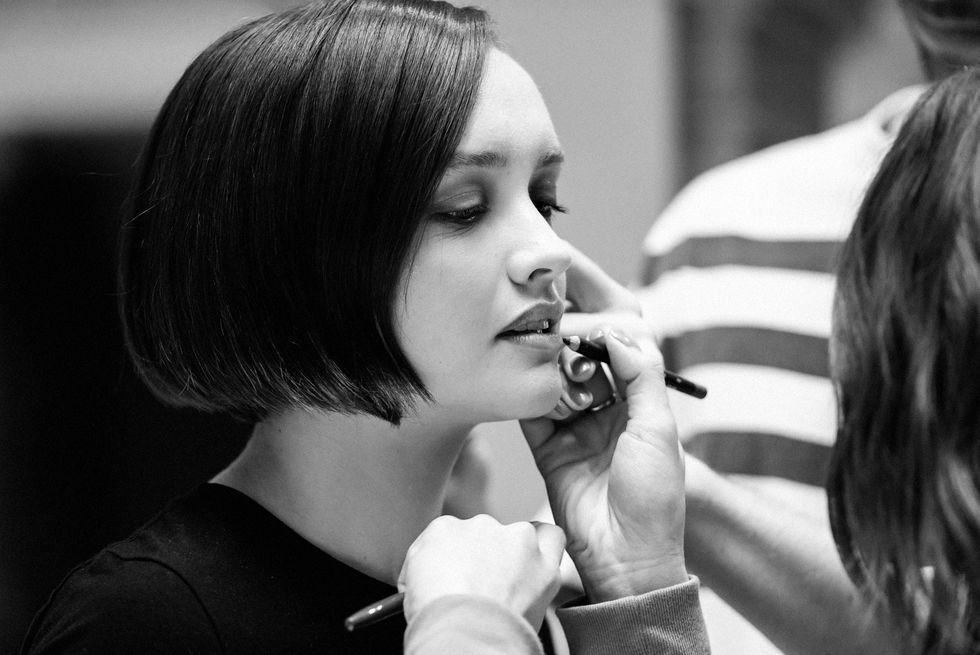 Do you have a favorite one?
"I go to
Joanna Vargas
in New York."
What's your ultimate chill-out scenario?
"A glass of wine, or if I feel like I drank too much over the last week, I'll have a cup of tea with a biscuit and just watch some shitty reality TV show and just make my mind turn to glue."
What are you watching?
"It's over now, but I watched
Love Island
religiously. It's a British show, I think America is trying to do their own version now, but it's just so horribly good. Or, on a more humble note,
The Great British Bake Off
."