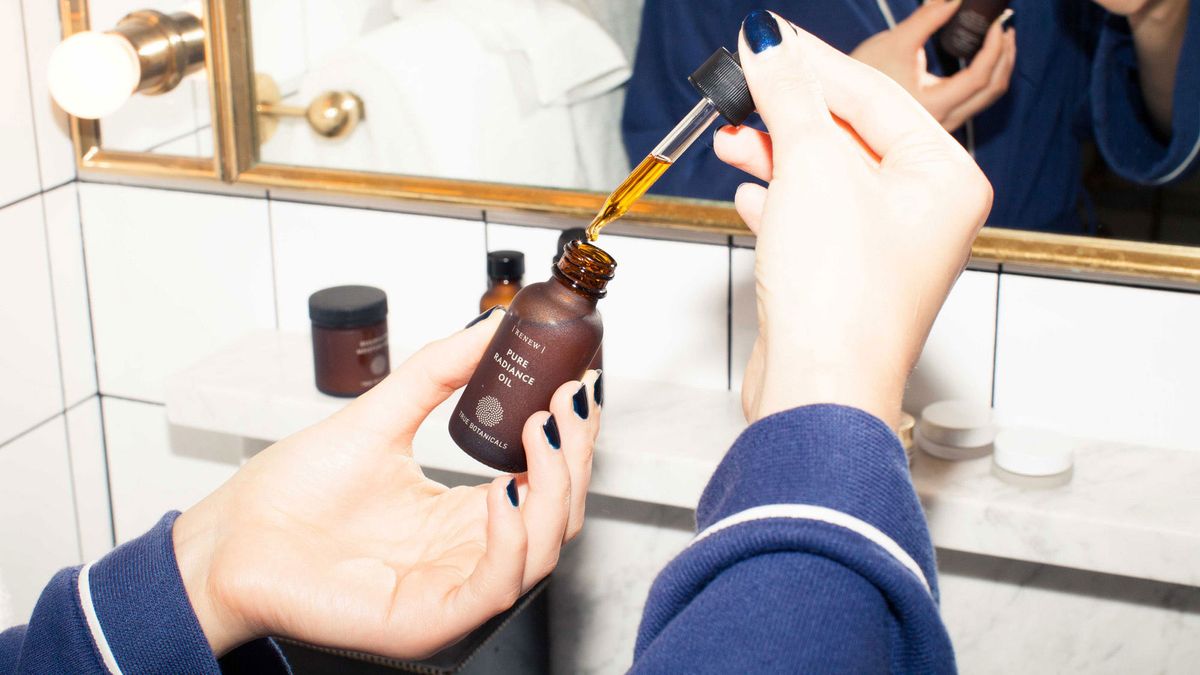 Skin
Don't let transitional weather wreak havoc.
Modifying your skin-care routine when the seasons change is a mixture of art and science. With humidity levels fluctuating every. damn. day, temperatures rising and falling by the dozen degrees, and your office A/C switching to heat, your skin can take a serious beating. Your oil production is thrown off after months of nonstop sweating, and the ol' epidermis could use some TLC to prevent it from
drying out or flaking
. That's why we wholeheartedly endorse adding an oil to your routine. Contrary to popular belief, facial oils do not
clog your pores
, although it depends on the molecule (carrot seed oil, for example, is more comedogenic and might cause blackheads). But with the right product, an oil can help treat your most pressing skin concerns.
Many formulations on the market are chock-full of beneficial ingredients that hydrate, control inflammation, increase cell turnover, strengthen the
skin barrier
, and more. The percentage of these actives tends to be higher—similar to serums—which does sometimes make the price tag increase. However, the 14 below are well worth the extra cost, in our opinion. And since you only use a few drops at a time, one bottle can last much longer. Some people use them in place of a moisturizer; others like to add oil to their favorite face cream or foundation. There are dozens of products to choose from, so if you haven't dipped your toes into the world of oils yet, consider this your guide for fall.
---