Inside Karamo Brown's Emmys Pre-Game and Red Carpet Makeup Routine
And Jonathan Van Ness was there!
Celebrity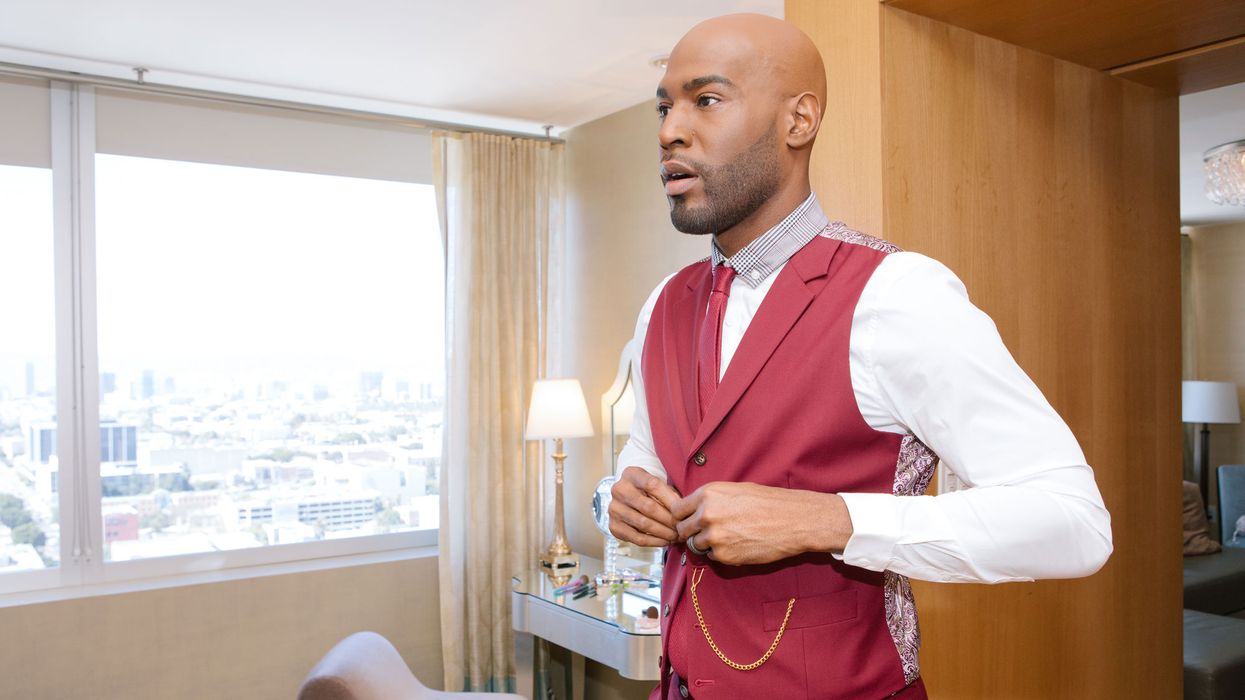 If you're like us and have watched episode upon episode of
Queer Eye
 while cozied up with a good mug of tea, some snacks, and tissues, you feel like you've already been in bed with
Karamo Brown
, the culture expert on the Emmy Award-winning makeover show. So it only felt natural to knock on the door of his suite at the Ritz-Carlton hotel in Los Angeles just a few hours before he hit the Emmys red carpet in his custom suit by Canadian tailor
CE Clothier
and cape by
Octavius Terry
.
"It was one of the most extraordinary nights of my life," Brown tells us the next morning. "Being on the red carpet and feeling empowered because the guys and I had these special looks on. Then the next big moment for us was backstage when we were about to walk out. We locked hands and looked at each other and were like, 'We did it, guys.' It was a really emotional moment for us, walking out onstage as five gay men with our hands locked. And then I'm hanging out with Issa Rae and Donald Glover, and I'm like, 'I'm really proud to be black right now.' It was all these emotions."
We had some emotions, too. We were excited enough to spend time with Brown himself, but when
Jonathan Van Ness
was in the same hotel room—with Brown's favorite house music and Childish Gambino turned up—we just about died and went to Netflix binge-fest heaven. Here, more about Brown's getting-ready process and looking back on his night at the 2018 Emmys.
---
1/15
"[Getting ready] always starts with me shaving my head first; I do it myself. And then I line my beard. I'm at the point now where I can perfect my beard lying down. After that I put foundation on my face and head because even though my skin tone is even, the camera somehow with flash on red carpet can seem like it's not. I use CoverFx 110, the concentrated drops."