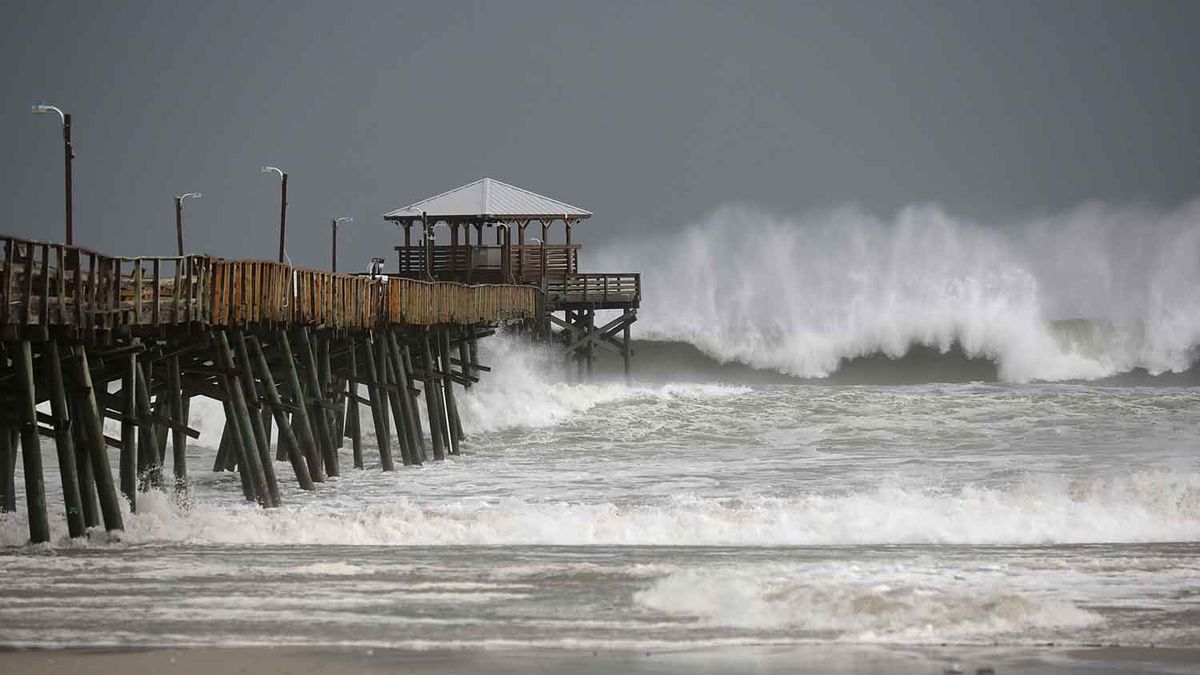 Culture
Everything We Know about Hurricane Florence So Far
The massive storm is slowly moving in on the Carolinas.
The Category 2 hurricane Florence just starting to hit the Carolinas is expected to be bad, but not as catastrophic as originally expected. (Here's hoping.) All week, though, those along the eastern coastline have been preparing for the worst. With the governor of North Carolina calling the storm "
a monster
" and one Atlantic weather expert predicting that it could be "
an unprecedented disaster for North Carolina
," mandatory
evacuation orders
are in effect in many parts of the Carolinas and Virginia.
The National Weather Service dubbed Florence "
the storm of a lifetime
." It's unclear just how bad it's going to be. The storm was originally Category 4, with winds in the range of 130 mph, but it has been downgraded twice. That said, just because
the category has changed
, it doesn't mean that it should be taken lightly.
---
Ahead, here's everything you need to know about Hurricane Florence.


A terrifying gif of the eye of the storm was captured by satellite at sunset as the storm moved west. If this doesn't inspire you to call all of your friends and family members in the Carolinas and implore them to evacuate, I don't know what will.




For an ongoing live briefing, head here.




To track the storm, head here.


Stay safe out there, and if you or someone you know needs evacuation assistance or other help in relation to the storm, head to
FEMA's
resource center, the
United Way
, or the
American Red Cross
.
Photo: Getty