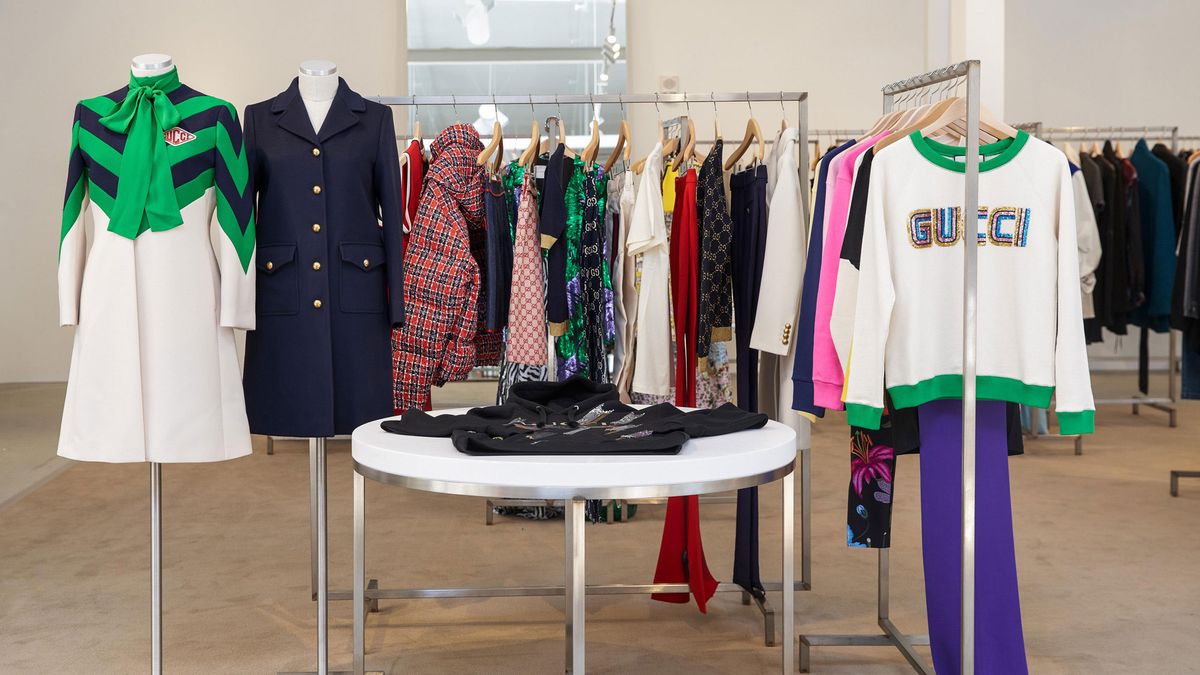 Fashion
Founder Jeffrey Kalinsky has infiltrated the west coast.
"It changed,"
Jeffrey Kalinsky
laughs over the phone from his Meatpacking District office when I bring up an interview a few years ago where he confidently told
Fashionista
that he had no plans to open another one of his namesake stores. Now, 19 years after opening his last boutique,
Jeffrey USA
is set to open a massive 12,000 sq ft boutique in Palo Alto. "I decided that not only did I want to open up a new store, but I think I want to open
stores
," Kalinsky confesses. There's more Jeffrey USA to come.
---
Kalinsky has been a purveyor of fashion and fixture in the retail industry since 1990, when he was one of the first retailers to sell Prada accessories and Manolo Blahnik from his family's business in his hometown of Charleston, North Carolina. A few years later, after simultaneous conversations with former Prada Americas CEO Patrizio di Marco to open a Prada boutique and Mark Lee of Jil Sander, Kalinsky found himself cutting the ribbon of a Jil Sander flagship in Atlanta. Subsequently, because Prada had to pull out at the last minute, Kalinsky was left with a cache of RTW product and no store to sell them in—so he slapped his own name on the door: Jeffrey USA was born. He filled the shelves with designs from Helmut Lang, Costume National, Dries Van Noten, Ann Demeulemeester, Richard Tyler, and Dirk Bikkembergs. Three years later, Kalinsky opened his second location in Manhattan's Meatpacking District—yes, when the shops were still filled with meat, not Gucci—and was credited single-handedly sparking the gentrification of one of the city's (now) coolest neighborhoods. Like I said, he's a purveyor.


Within 10 years, Nordstrom had acquired his business and he joined the team as Fashion Director, where he's held the post since 2007. "I don't think there is [a secret to success]," he admits as we talk about the shapeshifting habits of consumers. "I think we're all challenged. I think it's a challenging time, period. The world keeps changing—the retail landscape keeps changing," he continues. "We have an e-commerce presence [at Jeffrey], but we really excel in our brick and mortar business. We have customers that—she's not looking to buy a pair of shoes, generally, she's not looking to buy one dress, she's looking for us to wardrobe her, season after season and year after year. It becomes much more of a relationship." So Kalinsky gave his customers what they wanted. "I have a lot of customers from San Francisco and from the Bay area, and it just felt right to me. I went out to visit [the Stanford Shopping Centre] and the area, and I was really surprised to see that there was no one doing what we do out there. So much excitement in the world comes out of Silicon Valley. I love the climate—it just felt like this wonderful place to open a Jeffrey."


With neighbors like Cartier, Hugo Boss, Louis Vuitton, and Tesla, Jeffrey's expansive store won't waver on good design. "I have a really strict design policy, which is an all-white environment. I want the merchandise to be king. I don't want it to feel precious. I don't want marble like a mausoleum. I just want a very visually pleasing white environment where the merchandise is king and that's it. If you're in Atlanta, you feel like you're in Jeffrey, if you're in New York, you feel like you're in Jeffrey, in Palo Alto it will be the same." And you can expect to discover new up-and-coming designers like Norwegian brand, EDDA, Kalinsky has so consistently offered to his clientele. Credit cards at the ready.



Photos: Drew Altizer