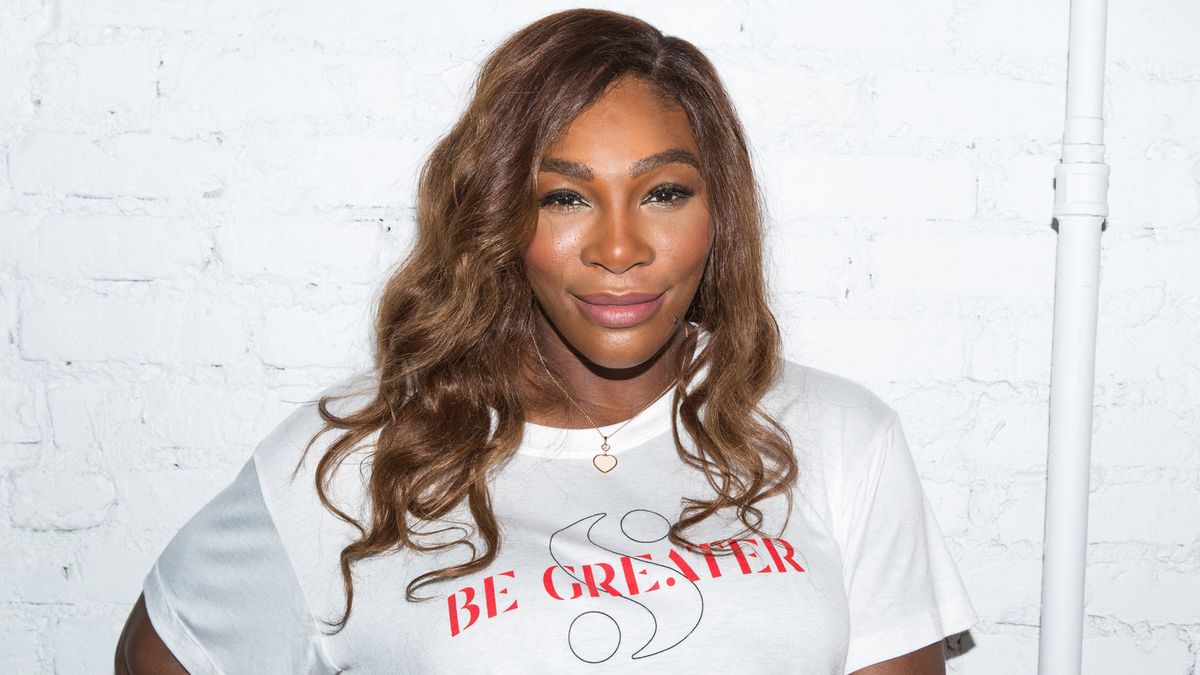 Celebrity
The reigning queen of tennis loves non-stretch denim and short skirts. (Same.)
Alec Kugler
Last week, when Serena Williams told us that she wanted to "start strong and start bold and start controversial" with the launch of her latest
denim collection
, she didn't know that another one of her fashion moments would be stirring up controversy. Later that day, word got out that in an interview with
Tennis magazine
, French Tennis Federation president Bernard Giudicelli said that outfits like the catsuit Williams wore during the French Open "will no longer be accepted" partly because "...one must respect the game and the place." Our eyes remained rolled to the back of our heads at the absurdity of the ban until Williams hit the U.S. Open court Monday night…wearing a tutu!
The internet rejoiced
at the look, which was designed by Louis Vuitton creative director
Virgil Abloh
as part of Williams' "Queen" Nike collection. Judging by the designs of her own she debuted during her NYC pop-up at
Tictail
, they'll be more style highlights to celebrate.
---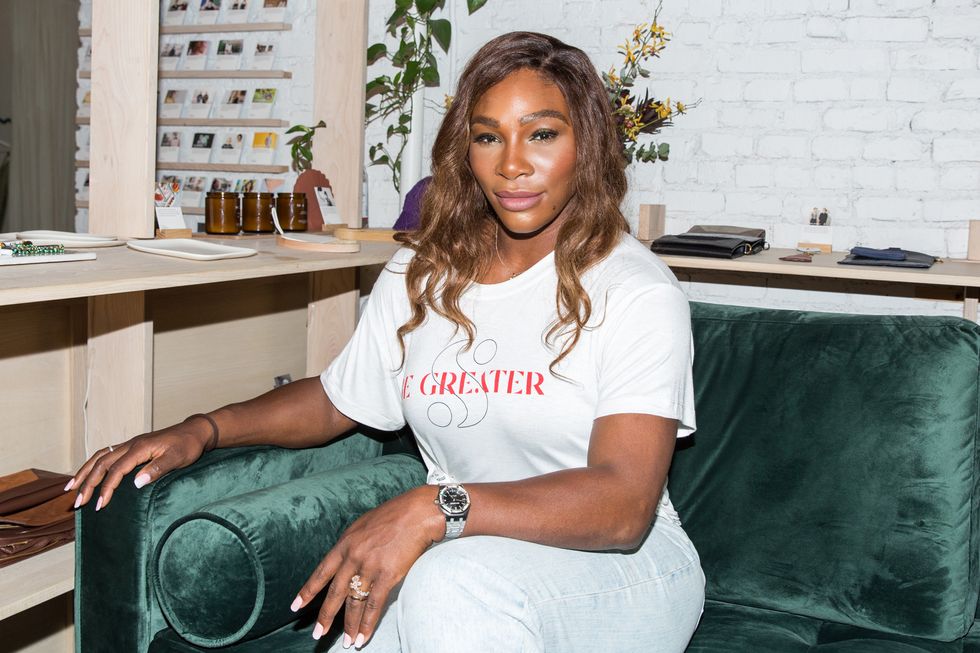 "When I was designing [these jeans], I was inspired by that old picture from New York where the men are all sitting and all working in denim," Williams explained of the '90s-esque, medium-wash denim. "You know that picture where they're way up top? I was inspired by that, and I was like, 'We need to make a comfortable denim pant that doesn't have a ton of stretch in it. I've never owned a pair of jeans that didn't have stretch in them; I couldn't fit them. I had to make them to own them [
laughs
]. With these, curvy girls can finally own a pair of jeans that don't have a ton of lycra!"
Additional pieces now available on the tennis star's e-commerce platform include a
patchwork buttton-down
, a
denim jacket
, and a
jean skirt
.
"I love a short skirt," Williams said. "My job is to wear short skirts, so I kind of live in them."
After winning her first U.S. Open match in the tutu seen around the world, Williams plays her second-round game tonight. We'll be cheering her on and, of course, taking notes on her outfit.
Want more stories like this?
Tori Bowi Is the Fastest Woman in the World—and a Fashion Star on the Rise
Your Inner Sneakerhead Will *Lose it* Over Andre Branch's Closet
Talking Fashion—and Drinking Milkshakes—with Stefon Diggs