City Guide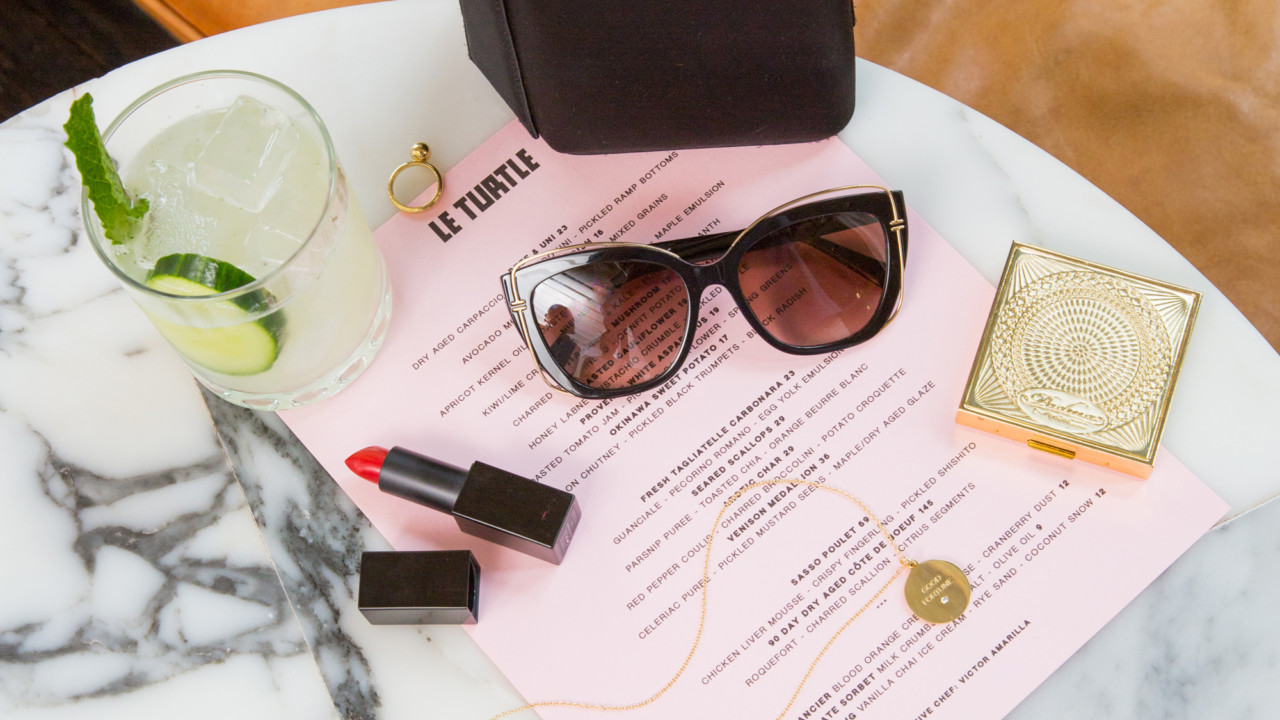 24 Spots for Your Next Day (or Night Out) in NYC's Nolita
The 'gram isn't ready. In collaboration with Tiffany & Co.
Whether you call New York home for real, or just a weekend, it's undeniably a city that makes it impossible not to take everything in with fresh eyes—like you're seeing things for the very first time. It doesn't hurt that every neighborhood has what feels like its own distinct personality and vibe—something that you're compelled to channel as you explore every previously undiscovered nook and cranny. In an ode to a few of our favorite stomping grounds, we've put together a series of city guides that celebrate them—as seen through the Tiffany & Co. lens.
Eat + Drink
Nolita's hyper-trendy rep means that navigating its restaurant scene requires just a hint of discernment—and the ability to weed out the total Insta traps (you'd be hard-pressed to find somewhere that wasn't totally good for the 'gram) from the good stuff. Cafe Gitane's avocado toast is the stuff of legend and has been the punchline to more than one joke about millennials not being able to afford rent in New York City. Start there, or nearby Egg Shop, for breakfast. For something light and healthy with a side of excellent people-watching at lunchtime, swing by The Butcher's Daughter or the just-opened Dez for delicious fast-cas takes on all things Middle Eastern before heading to De Maria or Rintintin for dinner. (Rubirosa, of course, is a nabe classic, too.) We love Sel Rrose on Bowery for post-dinner drinks—and yes, more people-watching.
Shop
Nolita's streets are studded with brand boutiques—Aesop, Le Labo, Sézane—but if you make just one shopping stop in Nolita, make it Totokaelo. The retailer's Bowery store is not to be missed, and an experience unto itself. (We dare you to leave without touching, sniffing, and pawing at everything, plus snapping shots of every little nook and cranny.) There's also Warm for their edit of cool, contemporary designers and home goodies, Parisian newcomer Sézane for additions to your French girl uniform, and Credo Beauty, a local favorite with an edit of clean beauty products and mini facial services available at their beauty bar.
Do
Predictably (given the neighborhood's rep), there's no shortage of slightly scene-y (but extremely efficient) workout spots to sweat things out: Start your day off with a boxing class at Overthrow, or head to Soho Strength Lab, ModelFit, or Project by Equinox for your fitness fix. When you're ready for some culture, the New Museum is just across the Bowery and an excellent way to kill a couple of hours. After an especially good night, swing by Bang Bang (if they can squeeze you in, that is) for a late-night, impromptu tattoo session.