How-To Beauty: Rainbow Smoky Eyeshadow
Frida Aasen rocks our fantasy shadow look.
Makeup
When we handed makeup artist
Andriani Vasiliou
the latest eye shadows in a rainbow of shades, and then brought in Norwegian-born supermodel
Frida Aasen
, we simply said: Have at it! The end result is a kaleidoscopic smoky eye of pink, turquoise, indigo, olive green, and gold on glowing skin.
What we particularly love about this look is that it's dramatic and colorful, but totally grown-up. With the perfected skin and a bare lip, all the color and attention is on the eyes. They appear almost like a glass marble that changes color as it turns, and the deep jewel-like tones will make any gown (or even a chic denim look, for that matter) look instantly luxe. Fortunately, we've broken down the steps to make what looks faintly magical totally possible. Just follow the video and the steps below.
---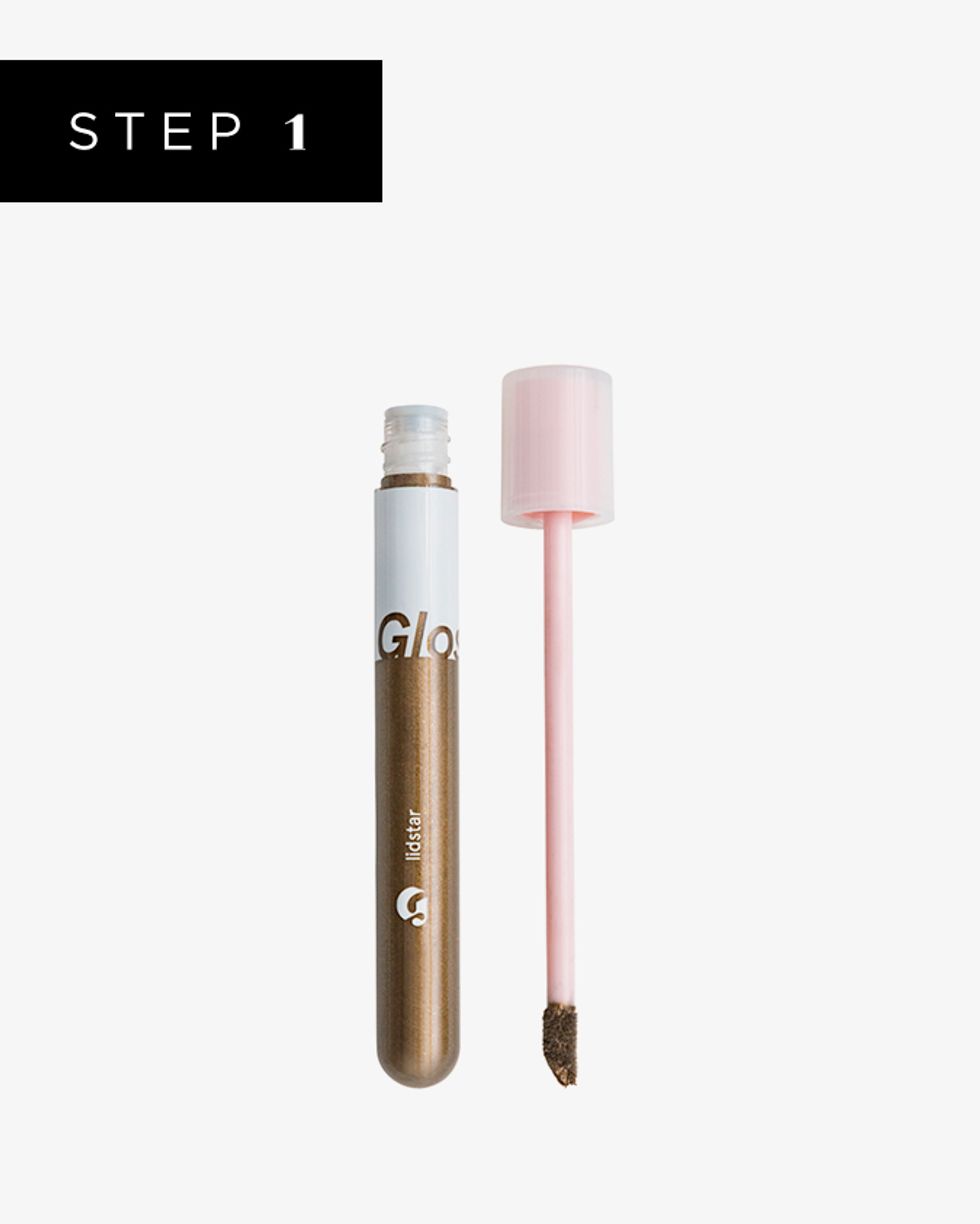 START WITH A BASE TONE
Cover the entire upper lid from corner to corner and into (but not above) the crease with a sheer creamy shadow in moss green. Use a flat synthetic eyeshadow brush to blend it out evenly. The shade adds a hint of depth, and once it dries down it also acts as a primer.
GLOSSIER LIDSTAR IN HERB
It's silky and sheer and one of
our favorite no-brainer eyeshadows
to use. This olive green borders on bronzy to make it easily wearable.
SHOP NOW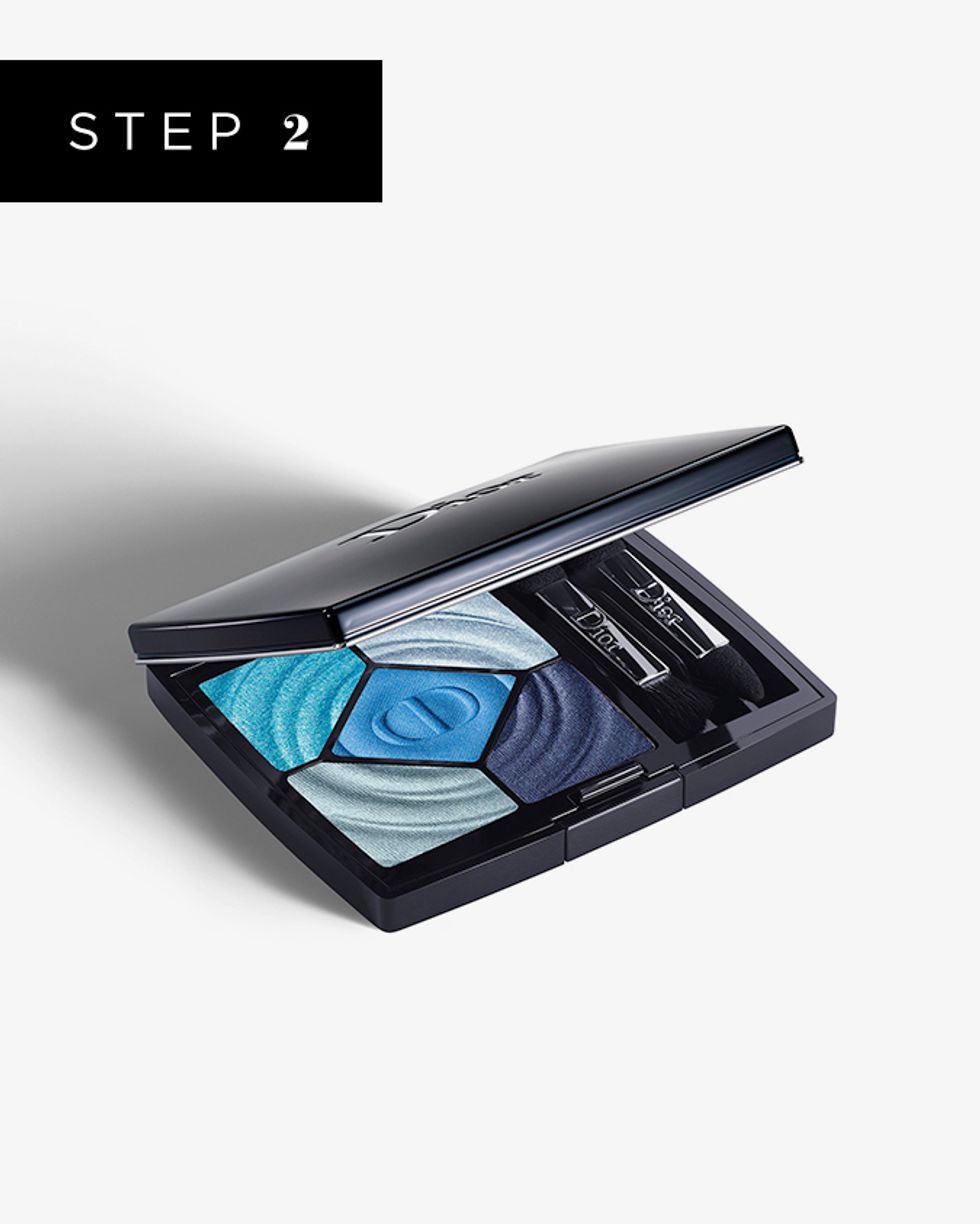 TWO BLUES IN THE CREASE
With a small fluffy powder brush, apply turquoise shadow (the upper left color in this Dior palette) to the inner upper crease, stopping at the centerpoint. Next apply the dark indigo shade (lower right) to the outer upper crease, flaring it out slightly over the orbital bone. Blend the colors onto the lid, but not down to the lash line.
DIOR 5-COULEURS PALETTE IN COOL DOWN
While this palette is limited-edition for summer 2018, you can still scoop it up today or find a similar turquoise blue and indigo or navy.
SHOP NOW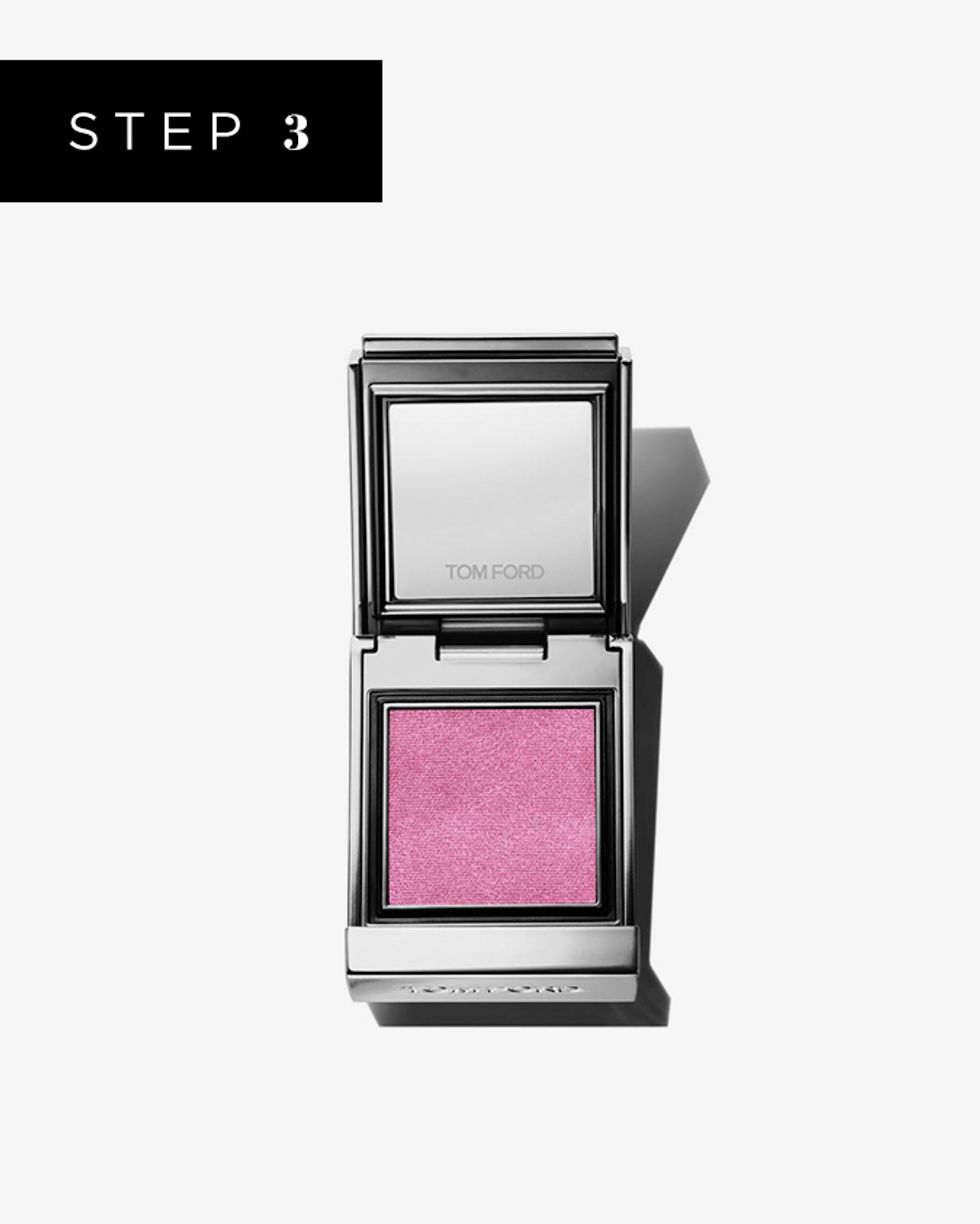 CONNECT WITH FUCHSIA
Between the two blues on the crease, use a small compact shadow brush to add a bright fuchsia pink to the center of the crease. Use your small fluffy brush to gently blend them together so they seem to morph into one another.
TOM FORD SHADOW EXTREME TFX3 FUCHSIA
These new single eyeshadows were created with
Isamaya Ffrench
and come in a huge range of brilliant bold colors, including this pink.
SHOP NOW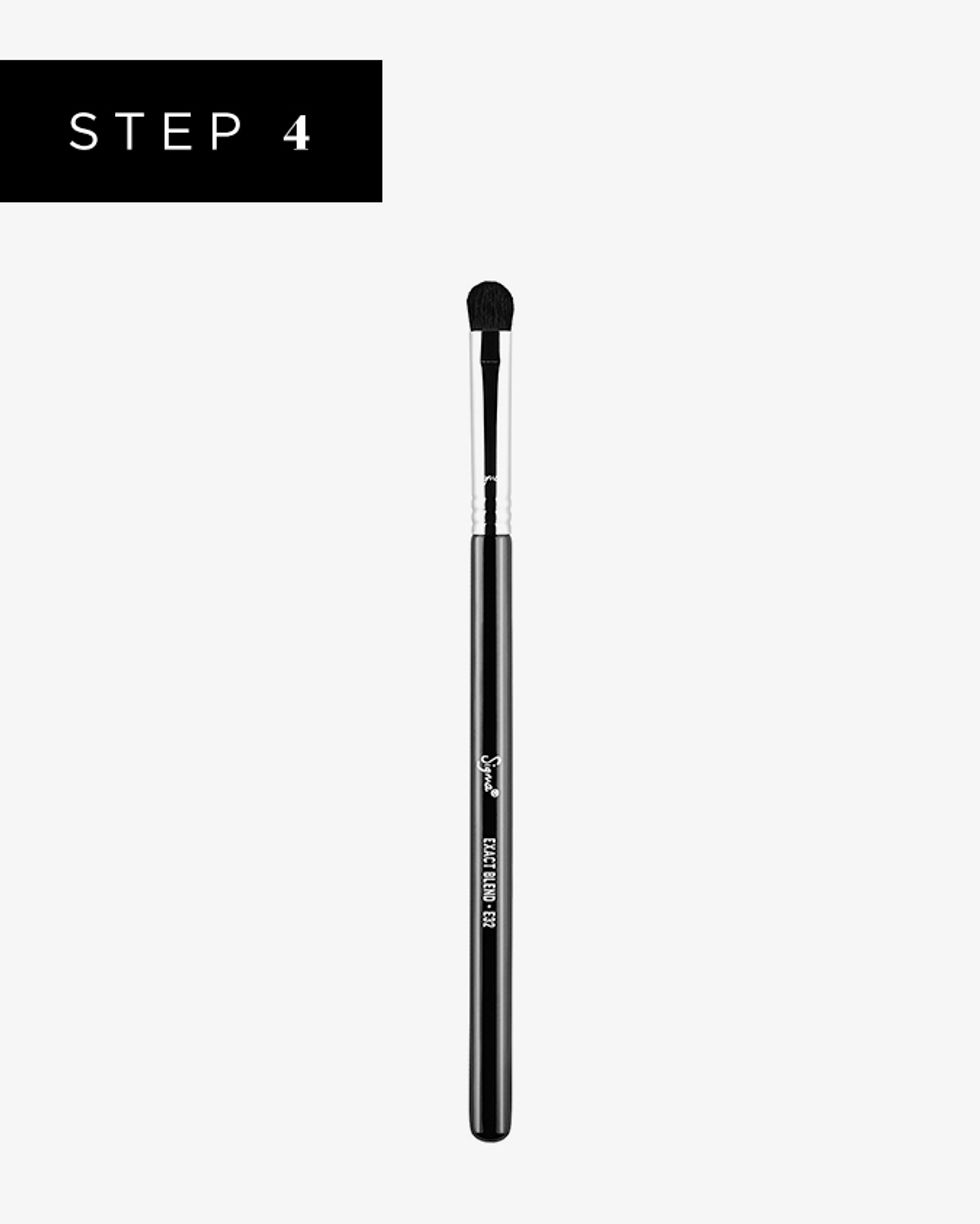 MIRROR ON THE LOWER LASHLINE
With a small eyeshadow brush such as a pencil brush or small blender brush, mirror the navy, fuschia, and turquoise trio on the lower lash line from the outer corner to the inner corner, respectively.
SIGMA E32 EXACT BLEND BRUSH
We like that this brush isn't too soft and fluffy so you can control the color placement precisely.
SHOP NOW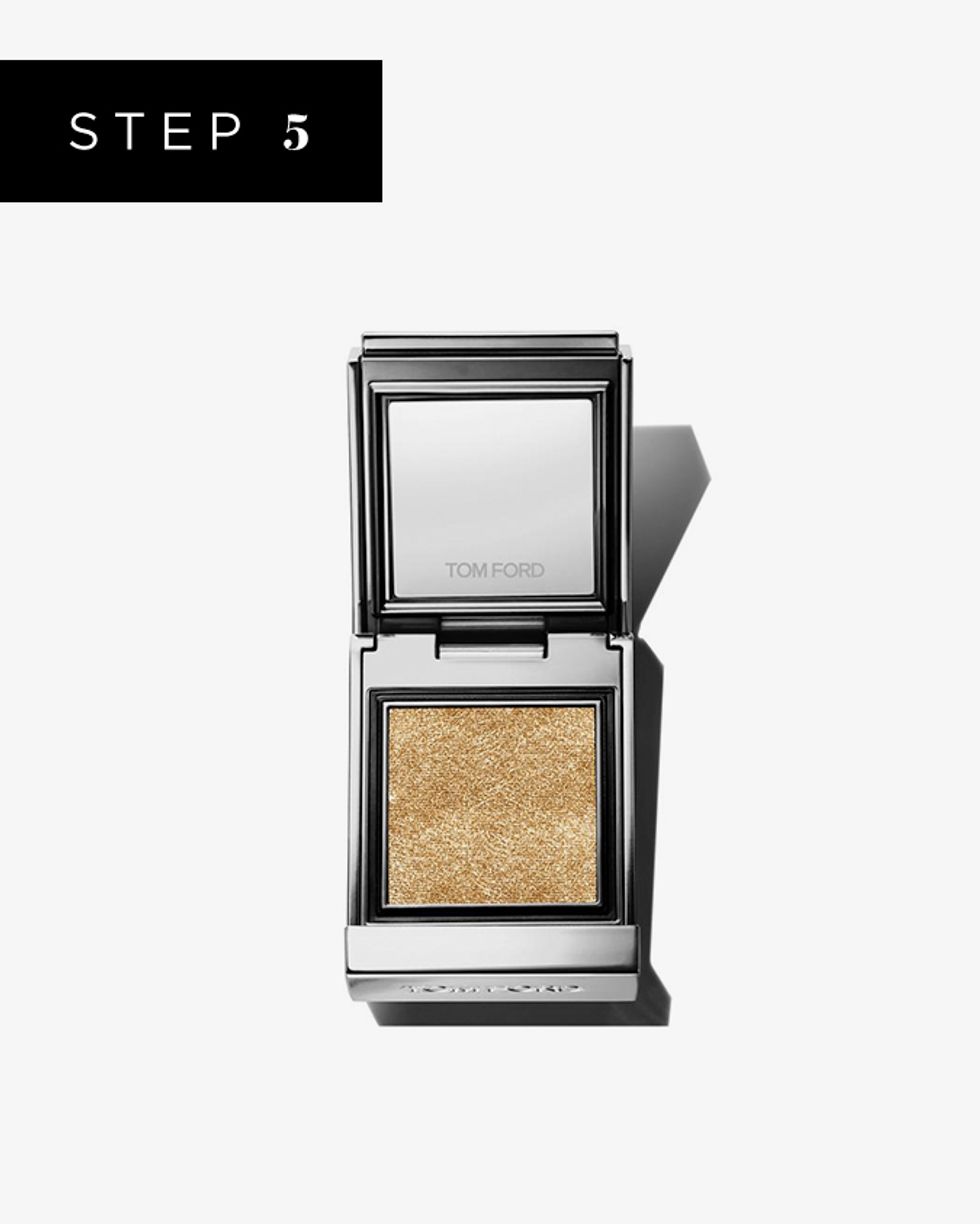 GO GOLD IN THE CORNER
We love that eye-brightening trick of placing a highlighter in the inner corner of the eye, so take it up a notch for your rainbow eye and use gold that straight-up looks like 24K. Use your small precise brush and dab two tiny dots right near the tear ducts.
TOM FORD SHADOW EXTREME TFX20 GOLD
This metallic looks exactly like foil on the skin. [Insert star-eye emoji here.]
SHOP NOW