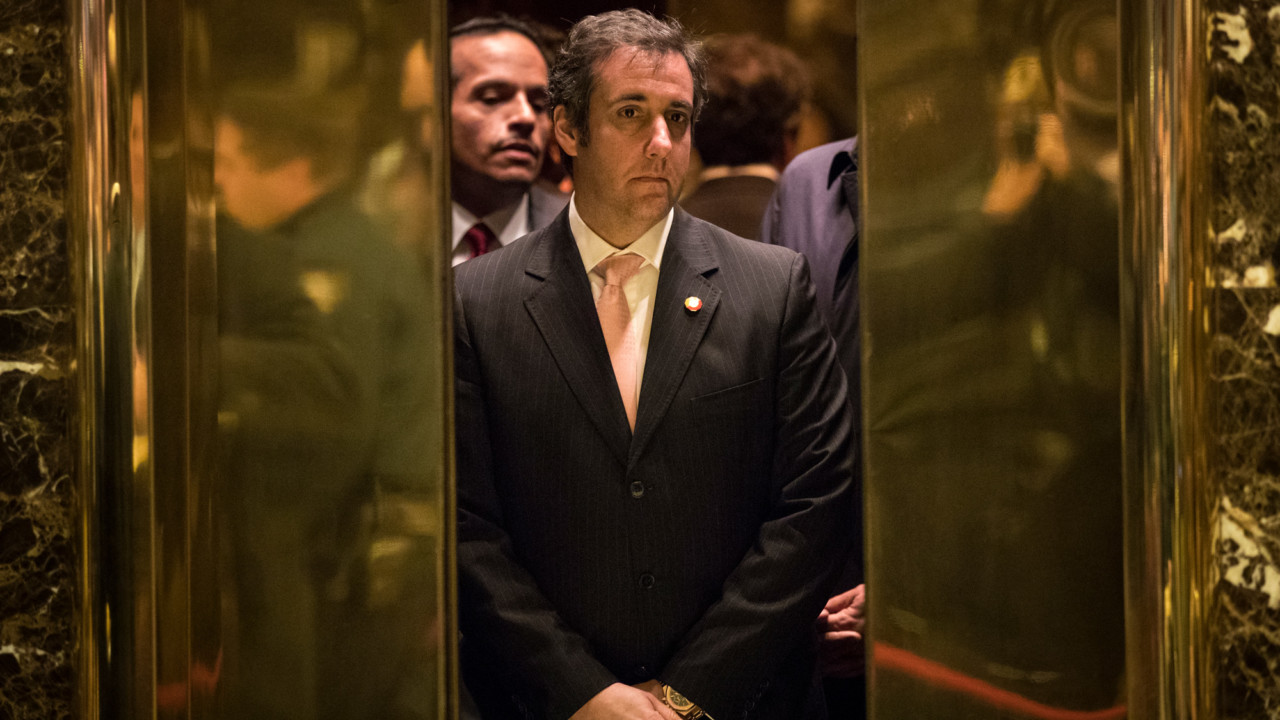 The Aftermath of the Manafort and Cohen News
In which all hell breaks loose and Trump writes an actually amusing tweet.
It's hard for Trump news to surprise anyone at this point. After almost two years of his presidency, the news cycle continues to be depressing and infuriating, but not necessarily shocking. This week has been different, though.
On Tuesday, two mammoth bombs were dropped within minutes of each other. One was the conviction of Paul Manafort, the president's former campaign chairman, on eight counts of fraud, after a 12-day trial brought by special counsel Robert Mueller's Russia investigators. The next bit of news was that the president's longtime personal attorney, Michael Cohen, pleaded guilty to eight federal crimes in a Manhattan courtroom.
Not just any federal crimes. Among other counts, Cohen's guilty plea relates to one count of giving a false statement to a financial institution between February 2015 and April 2016, one count of willfully causing an illegal corporate contribution from June 2016 to October 2016, and one count of making an excessive campaign contribution on October 27, 2016, according to court documents.
Cohen said he made the unlawful contributions "at the direction of the candidate" and with the "purpose of influencing the election." Those contributions are related to having Trump allies at American Media Inc.—the owners of, among other titles, National Enquirer and Us Weekly—paying Karen McDougal $150,000 for her story about her alleged romantic relationship with Trump. This is known as a "catch and kill" fee in the tabloid business: paying someone for a story, but refraining from publishing it—keeping exclusive rights. AMI refuted the claims when they broke in 2016.
The count of false disclosure relates to Cohen's alleged application for a credit line of home equity to pay off Stormy Daniels, another alleged Trump affair. The count of making an excessive campaign contribution is associated with a reported transfer Cohen made of $130,000, also to Daniels.
In the aftermath, Trump was strangely quiet at a rally in West Virginia, but he came back with a vengeance on Twitter—starting with what might be his first legitimately funny tweet, followed by much of his usual. He also claimed the payments to Daniels "weren't taken out of campaign finance...they came from me." Ah, OK, so hush money coming from the soon-to-be president of the United States is better than hush money coming from the soon-to-be president of the United State's campaign money. Wait, actually, that's technically true.
As for Manafort, well… He really should have thought through those suits.
Photo: Getty
Want more stories like this?
Paul Manafort's Suits Are Really Getting Him into Trouble
12 Truly Good Things That Have Happened Since Trump Was Elected
CBS News Anchor Norah O'Donnell on Broadcasting During a Trump Presidency