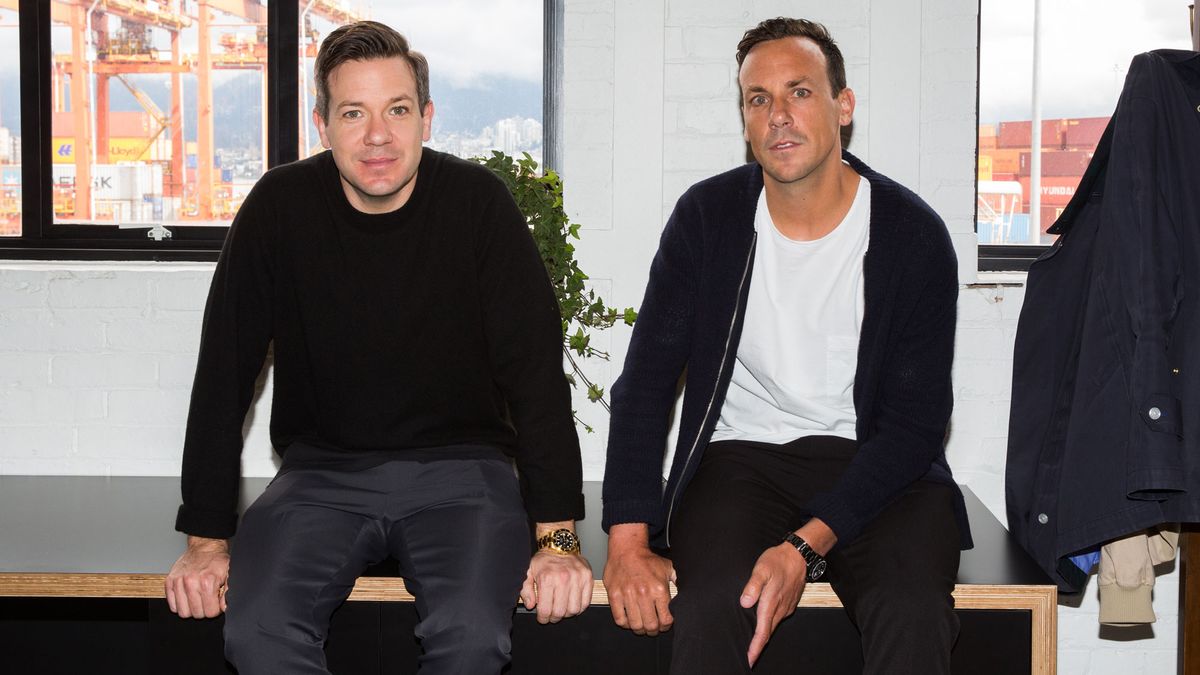 Career
For founders and brothers Jamie and Lyndon Cormack, it was always part of the plan.
Alec Kugler
Herschel
, a bag and travel accessories brand that was launched just nine years ago in Vancouver (where the company is still based), has managed to do what every other fashion and retail company dreams of: They've become a no-holds-barred, runaway success. Look outside, wherever you are in the world—maybe you're boarding a flight, maybe you're on the subway commuting to work, maybe you're hanging out in a local park or sitting at your local bar—again, look around, and chances are someone in your immediate vicinity is wearing a Herschel backpack. That, in and of itself, is reason for other brands to feel a little green with envy, but after visiting the founders, brothers Jamie and Lyndon Cormack, at their beautiful headquarters in a massive warehouse in Vancouver's downtown port district, there's even more evidence that they've figured out the very difficult equation that is running a brand that is both desirable and extraordinarily successful.
---

Walk into their offices, and you'll realize immediately how important design is to the Cormacks, but that's only the half of it. Herschel's genius (the hole in the market they so cleverly filled) is that they offer bags and accessories that look great (they feature simple lines and leather details) and will cost you somewhere in the region of $80. In other words, you can afford it.

But that's still not all. Ask the brothers if they expected to be sold all over the world (they entered China this year and are already surpassing expectations) and collaborating with companies and organizations like Major League Baseball, Coca-Cola, and Disney, and they'll essentially say, 'Yes'—honestly not the answer an interviewer might expect. The truth is, they set out to be a global company. And why not? Their products—which now include luggage, tech accessories, and, as of June, raincoats—have an appeal that goes way beyond borders. Meanwhile the Cormacks have invested in high-fashion companies like Need Supply and Totokaelo. In short, if you're looking for an inspiring story to motivate you to take a chance on that idea you had, this is it. Here are the lessons you can learn from Herschel's success.


1. Think big

Jamie Cormack: "We always wanted it to be global. We knew that there was a hole in the market. It was in our sight lines—we both had great jobs, we talked about it a lot. We knew we wanted to be global; we knew we wanted to strategize and have a focused range—go out there and partner with the right people internationally. We started with seven countries in the first season."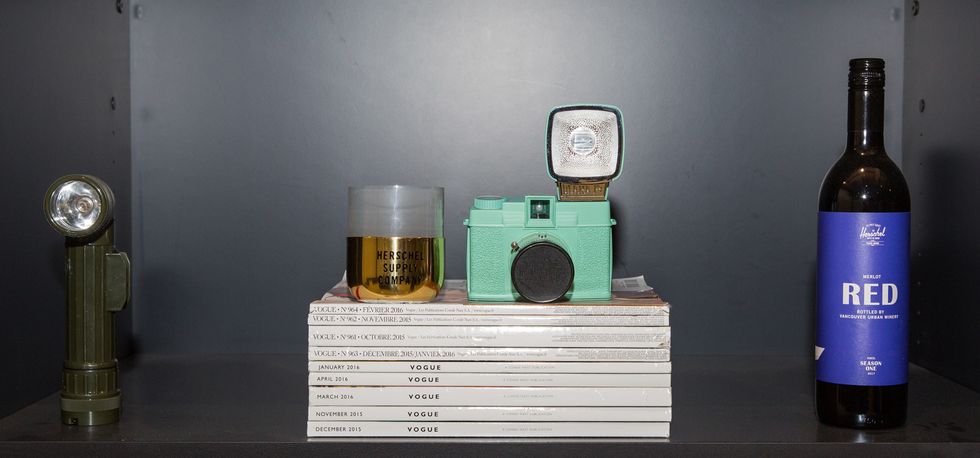 2. Design strategically

Lyndon Cormack: "In terms of reverse design, we're coming from the perspective of the consumer first—how will that consumer use the product, how will it function for them. Once we have an idea of how they're using the product and, ultimately, what aesthetic they're driven towards, we try to cycle that out. We know what we need to create, so how do we create it at the right price point for that right consumer group. It's giving people what they want—taking the final picture and reversing it to nothing, and then recycling back to deliver on the vision."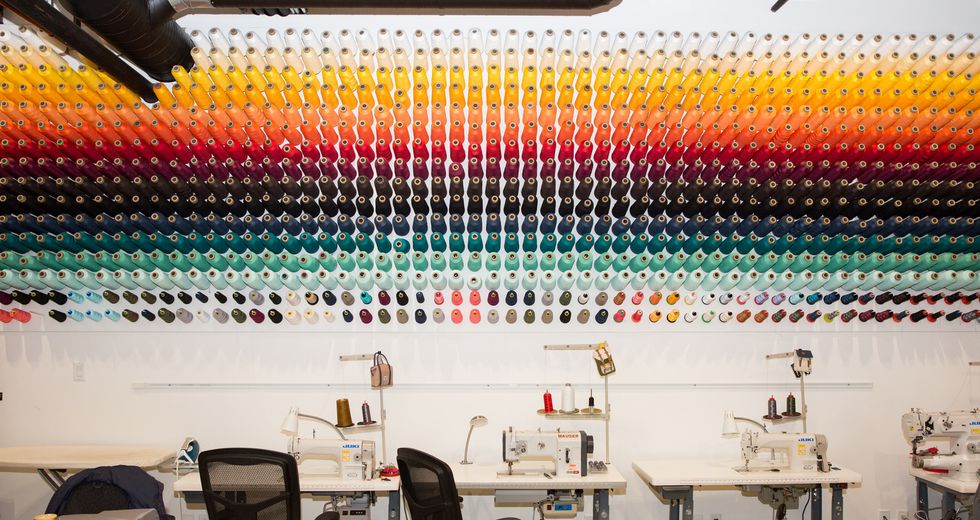 3. When it comes to collaborating, think outside the box

Lyndon: "One of the reasons we do collaborations with companies like Disney is just being able to work with some of the most famous brands, the most famous characters, the most famous products in the world. Having them align with us is one of those pinch-me moments. Going to Walt Disney Studios in Los Angeles and actually bring projects to life with them is pretty amazing. Those brands are a lot more powerful than just their name—Coca-Cola in particular, the idea of Coke as a world traveler, it's the different bottles, the different logos. If you're in Mexico, it has that sun-faded patina and Coca-Cola chairs at taco stands; you have hand-painted signs in different locations. With Coca-Cola we took all the vintage logos and put it on one screen, and we made the bags out of recycled Coke bottles—the actual material is recycled polyester. It had a 360 story that included the manufacturing process and world traveling."


4. Do something no one else is doing

Lyndon: "There was a hole in the market. First of all, there are a lot of bags in the world—there isn't a hole in the market in terms of making more bags. But there was a sporting goods market, and there was more of a commodity-driven market of good-quality, basic bags, but there was nothing telling a good story. It's almost like we're a sneaker company that makes bags—we are constantly evolving and changing features. We're very progressive—we don't want to go backwards or just buy into one thing, we want to continue to design, tell stories, collaborate, bring new technology in, innovate with silhouettes, bring new categories out. All those things were missing from companies, especially when we started. We had an opportunity to create a digestible brand for consumers."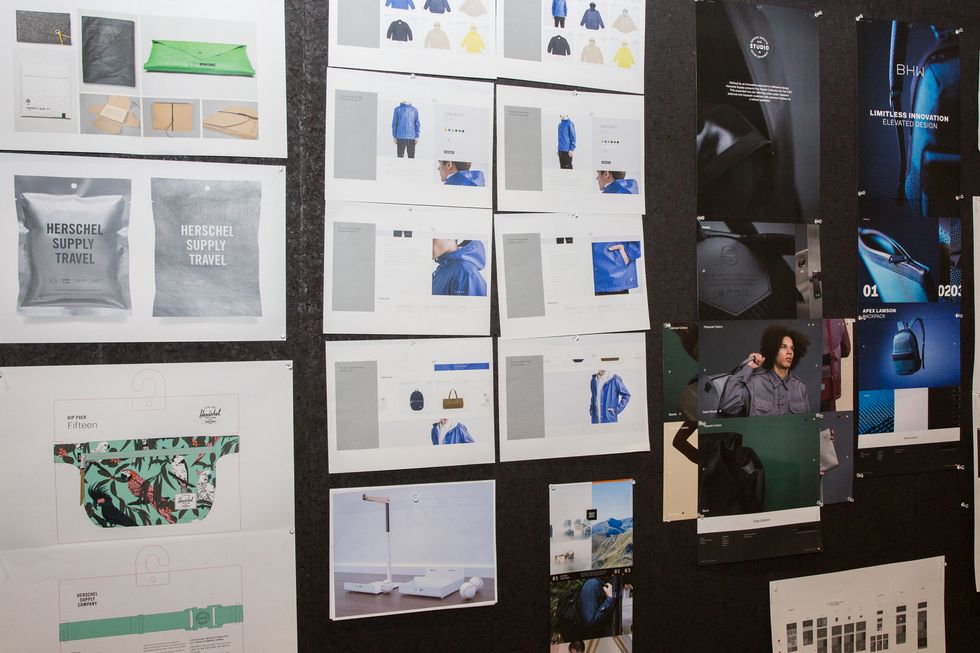 5. The back end of your company is just as important as what you show the world

Jamie: "Show up perfectly on the front end and the back end in terms of operations, finance, not the most glamorous part of the business, but so key to your business. It's the scalable part. It's why you see brands fail, because it would be a shit show in the back end. We really wanted to be better than that."


6. Let your customers know what you stand for

Lyndon: "We're opening our flagship in early 2018. It's in Vancouver, our hometown. It shouldn't be only a commercial operation, but a place that really portrays the brand and different things we're inspired by. It's kind of like inviting people into the House of Herschel and letting them know what we care about."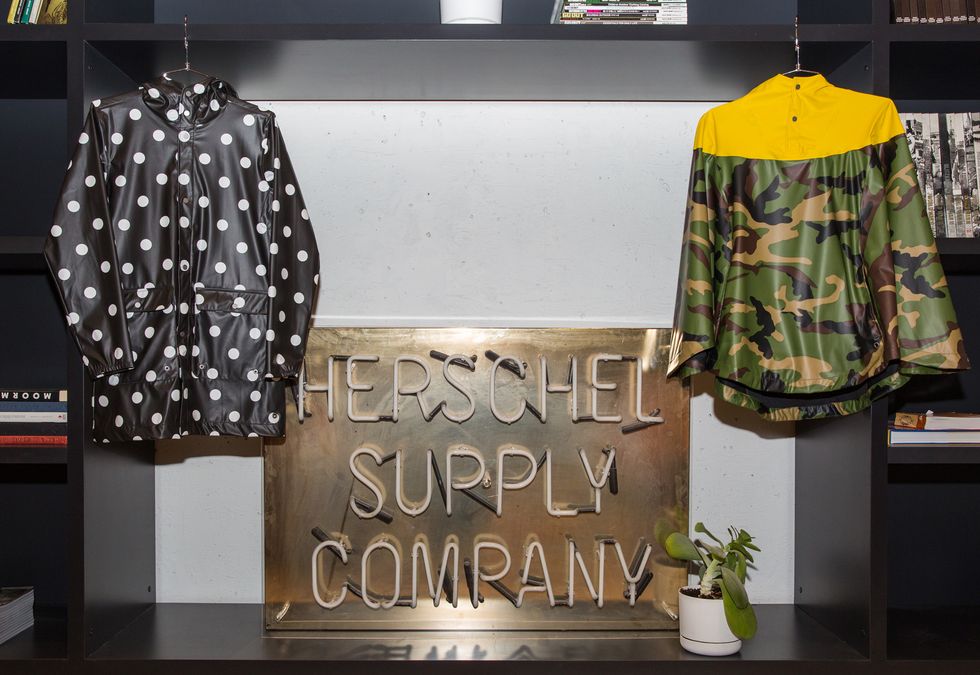 7. Have faith in your idea

Lyndon: "It's possible. Research, gut-check, surround yourself with smart people, but it's possible. This is one of those stories of an idea turning into a company. Keep on brainstorming, and one of those ideas could be the one. Putting your name and money on the line is something to be really proud of."